Kerry Katona bio: age, children, net worth, ex husbands
In recent years, more people are openly talking about their struggle with mental health conditions. Kerry Katona is one of the celebrities who are passionate about creating awareness about these illnesses. She was diagnosed with bipolar disorder over a decade ago. Besides her campaign, she is a mother, singer, and media personality.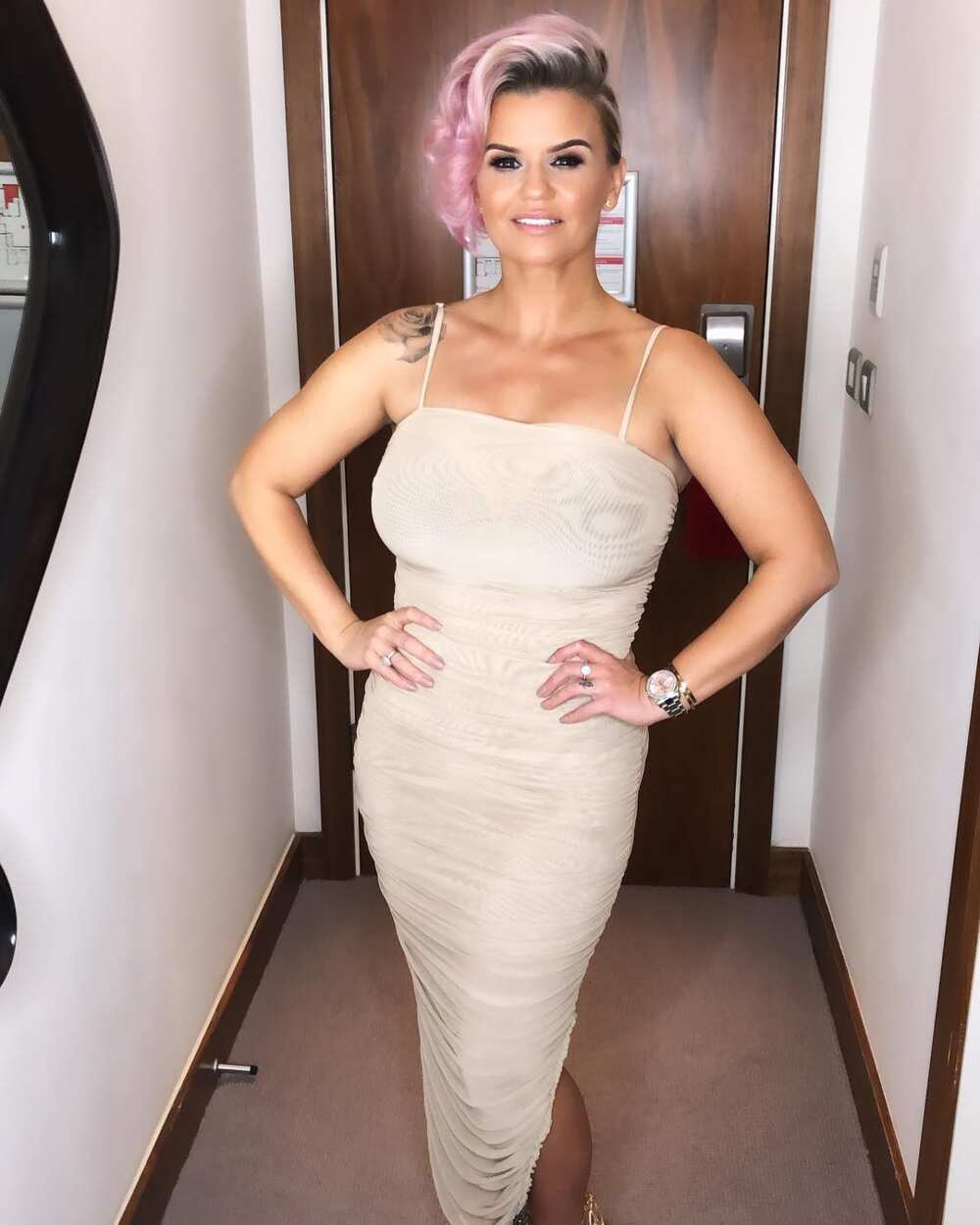 Kerry Jayne Elizabeth Katona, who is commonly known as Kerry Katona, was born in Warrington, Cheshire, England. Her date of birth is 6th of September 1980. Kerry Katona age is 39 years. Her Zodiac sign is Virgo, and her nationality is British. Today, she is a well-known singer and media personality.
Profile summary
Name: Kerry Jayne Elizabeth Katona (commonly known as Kerry Katona)
Age: 39 years
Date of birth: 6th of September 1980.
Place of birth: Warrington, Cheshire, England
Zodiac sign: Virgo
Nationality: British
Ancestry: Hungarian
Father: Ron Armstrong
Mother: Sue Katona
Siblings: Ian Armstrong, Lynsey Armstrong, Paul Armstrong, Jason Armstrong & Wayne Armstrong
Height: 5 feet 3 inches (160 centimetres/ 1.6 metres)
Weight: 55 kilogrammes (121 lbs)
Measurements: 36-28-35 inches (91.5-71-89 centimetres)
Dress size: 8 (US)/ 40 (EU)/ 12 (UK)
Shoe size: 7 (US)/ 37.5 (EU)
Hair colour: Dark brown
Eye colour: Dark brown
Ex husbands: Brian McFadden (m. January 2002, d. 2006); Mark Croft (m. February 2007, d. 2011) George Kay (m. 2014, d. 2017)
Children: Molly Marie McFadden, Lilly-Sue McFadden, Heidi Elizabeth Croft, Maxwell Mark Croft & Dylan-Jorge Rose Kay
Current partner: Ryan Mahoney
Professsion: Singer, media personality
Net worth: $2 million
Kerry Katona background
The media personality is of Hungarian descent. Her maternal grandpa was from Hungary. He entered Britain after fleeing from Budapest during World War II. Kerry Katona young life was not smooth. She was placed in foster care. Four different sets of foster parents raised her.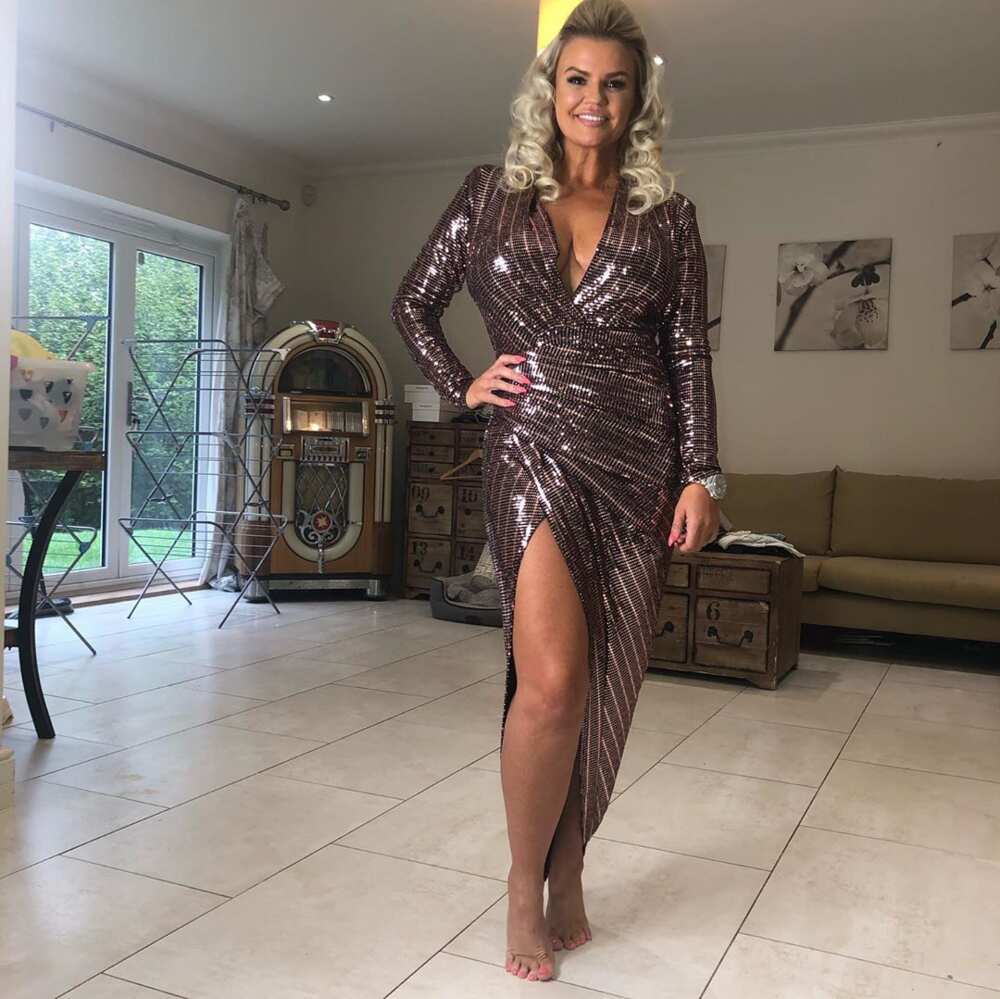 Due to the frequent change of guardians, she went to eight different institutions of learning. One of them was Padgate High School. When she was 16 years old, she decided to drop out of school. She became a lap dancer. Later on, she became a member of a dance group. She toured Europe with this group.
Who are her biological parents? Her father's name is Ron Armstrong, while her mother's name is Sue Katona. She has five siblings, that is, four brothers and one sister. Their names are Ian Armstrong, Lynsey Armstrong, Paul Armstrong, Jason Armstrong and Wayne Armstrong.
Physical statistics
The media personality has a height of 5 feet 3 inches (160 centimetres/ 1.6 metres). Kerry Katona hot body is one that many people admire. Currently, she weighs about 55 kilogrammes (121 lbs). In the past, she was heavier than this. Kerry Katona weight loss was attained though cosmetic procedures, and the transformation was mind-blowing. She has maintained her current size through exercise and healthy eating.
The media personality has dark brown hair and eyes. Her bust, waist and hip measurements are 36-28-35 inches (91.5-71-89 centimetres), respectively. She wears size 8 (US)/ 40 (EU)/ 12 (UK) dresses, and her shoe size is 7 (US)/ 37.5 (EU).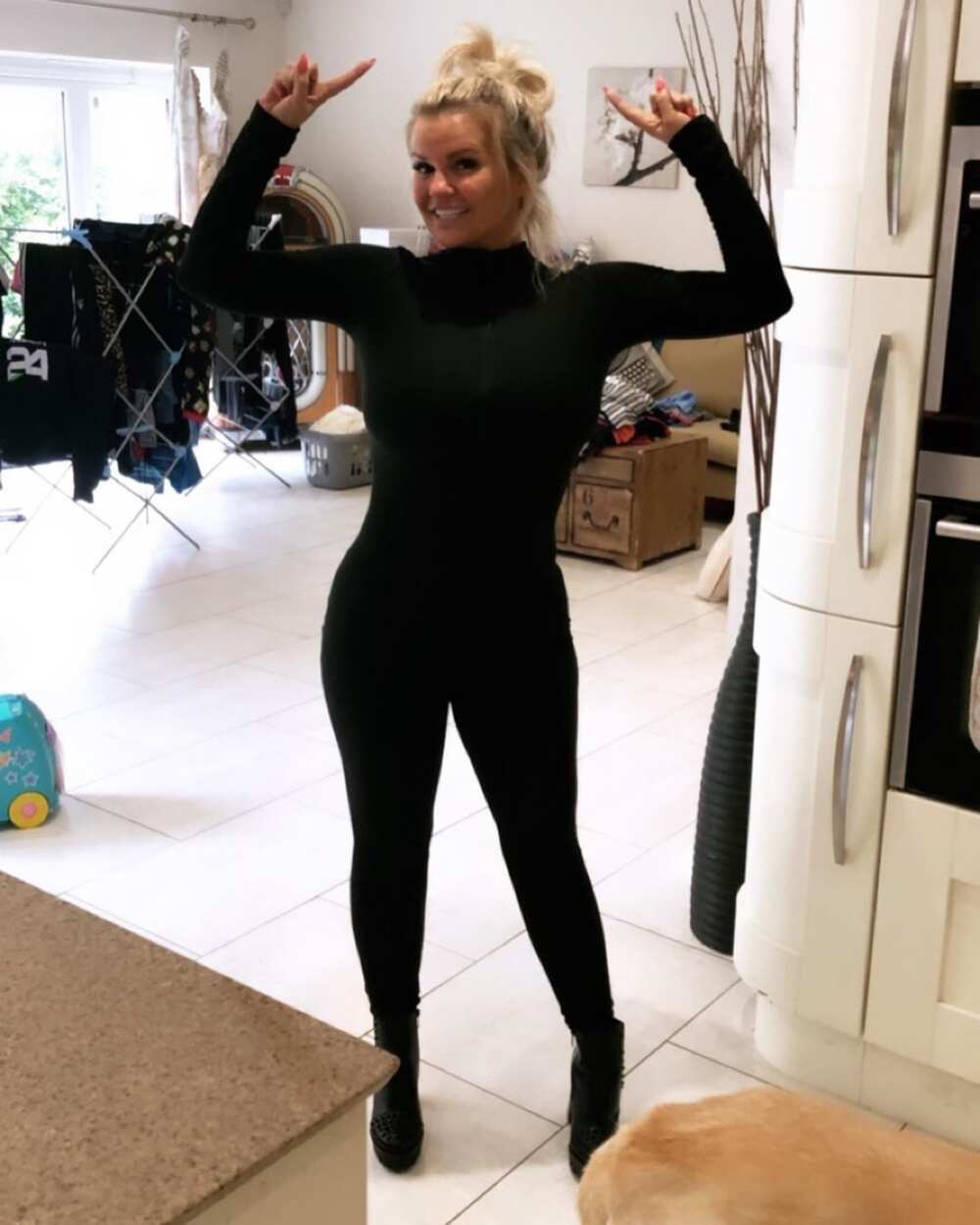 Career
The media personality and singer started her music career at a young age. She first became famous when she was only 18 years old. At the time, she was in the pop group, Atomic Kitten. The group was made of three girls and was created by Andy McCluskey. Liz McClarnon and Natasha Hamilton were the other ladies who formed the trio.
The pop trio released the first-ever single, Right Now, in November 1999. In March the following year, the girls released their second song, See Ya. Both the songs performed very well in the Singles Charts in the UK. They continued wowing their audience with the third single, Cradle.
In mid-March 2000, Atomic Kitten released its first album in Japan. The trio released the same album in UK in October that year. They released two singles, Follow Me, and I Want Your Love on the same day they launched the album in UK.
The album did not perform as expected, and their record label was considering dropping the three girls. However, the label's management allowed them to record another song whose title was Whole Again. It became a hit song. The original song featured the media personality, but she bade farewell to the group a short while before the release of the single. She was heavy with child at the time. Jenny Frost was her replacement when the song was recorded again.
The media personality changed her career after getting married to her first husband. She adopted his last name and focused on television shows instead of music. She became a presenter in different entertainment shows, such as Loose Women, Britain's Sexiest… and elimiDATE. She also featured in the show, Lily Savage's Blankety Blank, in 2001.
In 2004, she emerged the winner in the reality series, I'm a Celebrity... Get Me Out of Here! It was the third series. In July 2004, she was a judge on You're a Star, a popular talent show. In September, she separated from her husband and dropped his name. She started using her birth name again.
In 2005, she featured in My Fair Kerry. She also starred in Showbands, which was an Irish drama. From 2007 to 2009, she was a star in three reality television shows on MTV. These were Kerry Katona: Crazy in Love, Kerry Katona: What's the Problem? and Kerry Katona: Whole Again. In the first, she had up to 500,000 viewers. The viewership for Kerry Katona: What's the Problem? reduced drastically, so MTV stopped working with her.
In June 2010, Kerry Coming Clean started airing. Later, she became a competitor on Dancing on Ice Series 6. Her partner on the show was Daniel Whiston, an ice skater from Britain. The two were voted out in the fifth week. In 2011, she became a housemate on Celebrity Big Brother. Some of the other contestants were Tara Reid and Amy Childs. Paddy Doherty emerged the winner on the 8th of September 2011, and she was the runner-up.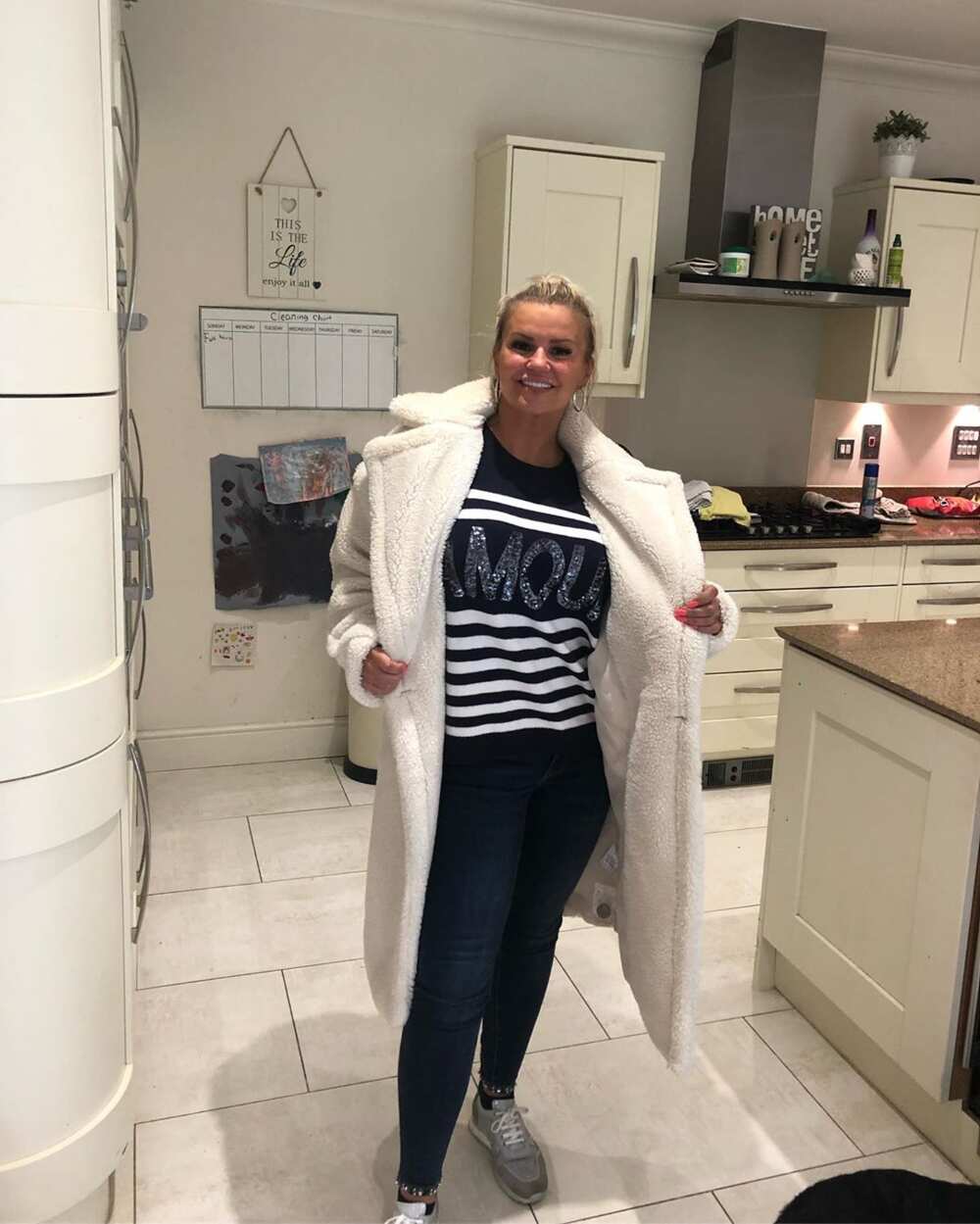 In 2011, there were hints that Atomic Kitten would reunite. In June of that year, the media personality performed for the first time in over a decade. She performed some of Atomic Kitten's hit songs, including Right Now and Whole Again during the Gay Pride in Birmingham.
In October 2011, the three original Atomic Kitten members announced that they would unite again for a series that would air on ITV2. Where is Kerry Katona now? This year, she featured on the show, Celebs Go Dating.
Other career ventures
The television presenter was formerly in an advertising deal with Asda and Iceland supermarkets. In August 2009, one of the supermarkets, Iceland, withdrew from the agreement because pictures of the television star using cocaine surfaced in different media platforms.
The media personality is also an author. So far, she has authored two autobiographies and three novels. All her books are ghostwritten. She also wrote a column on OK! Magazine until 2012. In mid-2016, she joined the panel of Loose Women for the second time.
Books
The books that she has authored are;
Too Much, Too Young: She released her first autobiography in October 2006.
Survive the Worst and Aim for the Best: This book was published in March 2007.
Tough Love: This book was released in October 2007, and Ebury Press published it.
The Footballer's Wife: It was published in 2008 by Ebury Press.
Still Standing: The Autobiography: She published her second autobiography in November 2012.
She launched Bingo With Kerry, an online bingo game, in March 2016. The site won the award of New Site of the Year during the WhichBingo Awards that year. She is also a patron at the Warrington based The Shannon Bradshaw Trust, an organisation that assists children with life-threatening health conditions.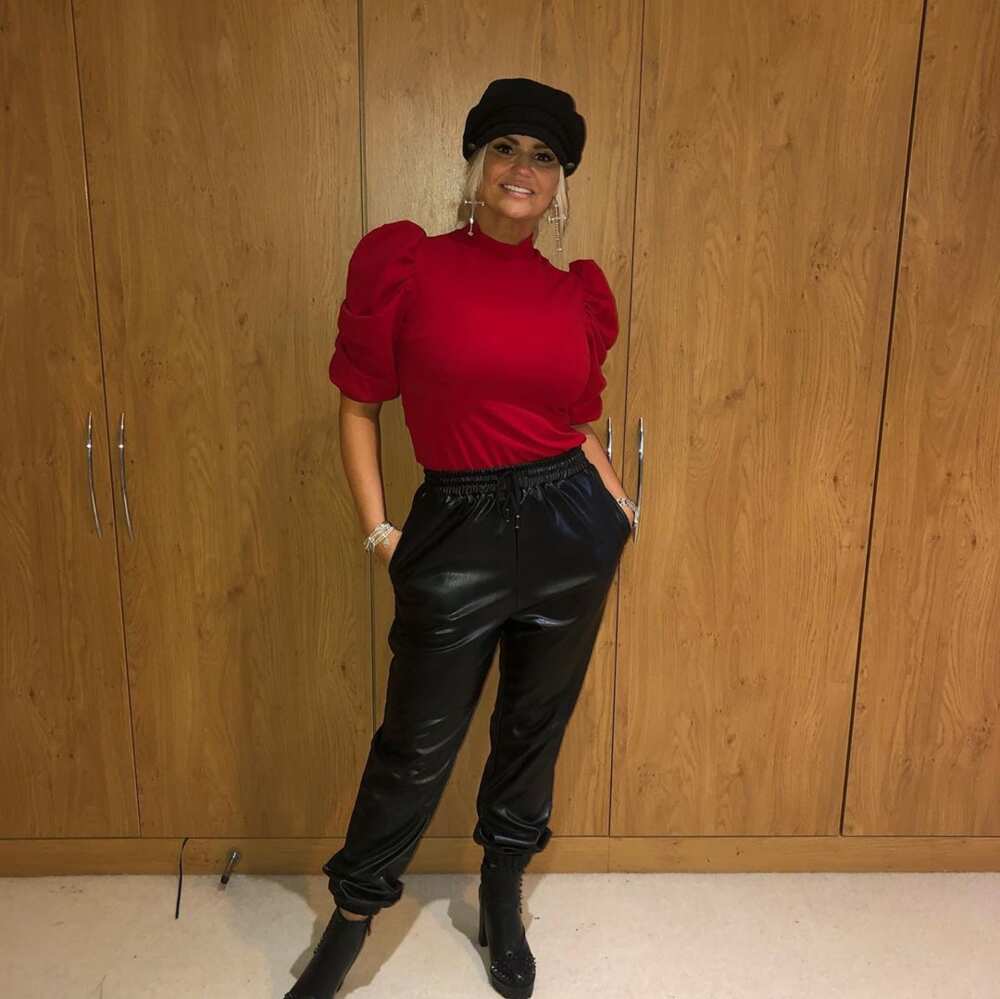 Kerry Katona net worth
The media personality earns her money from her work on television, singing and brand endorsements. Presently, she has an estimated net worth of $2 million.
Romantic relationships
The media personality has wedded three times so far. Kerry Katona ex husbands are Brian McFadden, Mark Croft and George Kay. She married her first husband, Brian McFadden, on the 5th of January 2002. Brian was part of the popular music group, Westlife. The couple exchanged their vows in Rathfeigh, Ireland, at the Church of the Immaculate Conception.
After the wedding ceremony, the lovebirds went on their honeymoon in Mauritius. Kerry Katona wedding pictures were fantastic. In September 2004, Brian filed for divorce. The two separated in 2004 but their marriage was officially annulled towards the end of 2006.
The singer married her second husband, Mark Croft, on Valentine's Day in 2007. The wedding was held a few days before Kerry Katona new baby was born. Mark was a taxi driver. The pair got married in a private event that was held in Gretna. In one of her autobiographies, she said that she met Mark when he was supplying cocaine to her mother, Sue. In 2009, the two announced their split but later reconciled. The marriage was annulled in 2011.
The following year, George Kay, a rugby player, became the new Kerry Katona boyfriend. The two got married in September 2012. In early October 2015, the couple separated. The television star accused her husband of assault at their home.
Kay got in trouble with the law, but the charges were done away with due to inadequate evidence. Kay also struggled with mental health illness as well. He overdosed on drugs and passed away on the 5th of July 2019. Currently, the television presenter and singer is in a loving relationship with Ryan Mahoney.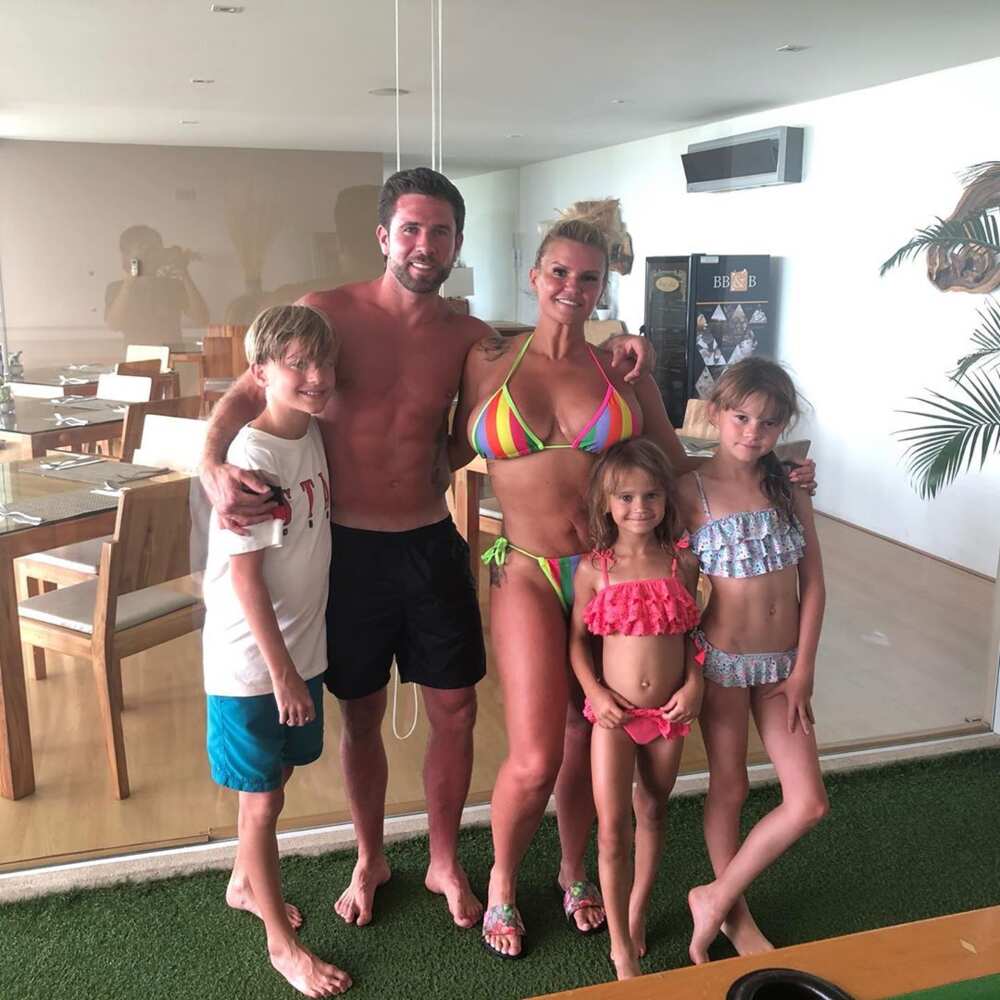 Kerry Katona children
The television star is a mother of five children. Brian McFadden is the father of the first and second Kerry Katona kids. The first Kerry Katona daughter is Molly Marie McFadden, who was born on the 31st of August 2001. She is 18 years old. Her second daughter with Brian is Lilly-Sue McFadden, who was born on the 3rd of February 2003.
Together with Mark Croft, she bore a daughter and a son. Heidi Elizabeth Croft, her third daughter, was born on the 20th of February 2007, days after her mother's wedding to Croft. On the 11th of April 2008, she gave birth to her only son, Maxwell Mark Croft. Her third husband is the father of her last child, Dylan-Jorge Rose. Rose was born on the 4th of April 2014.
Plastic surgery
Kerry has undergone several plastic surgery procedures, and she has not shied from letting her fans know. After giving birth to her children, she realised that she could not lose weight through exercise and diet alone. She, therefore, underwent a liposuction and tummy tuck.
She has also had Botox procedures to maintain youthful-looking skin. She has also admitted that she uses facial fillers for an enhanced appearance. She has also had a lip augmentation procedure and a breast reduction surgery.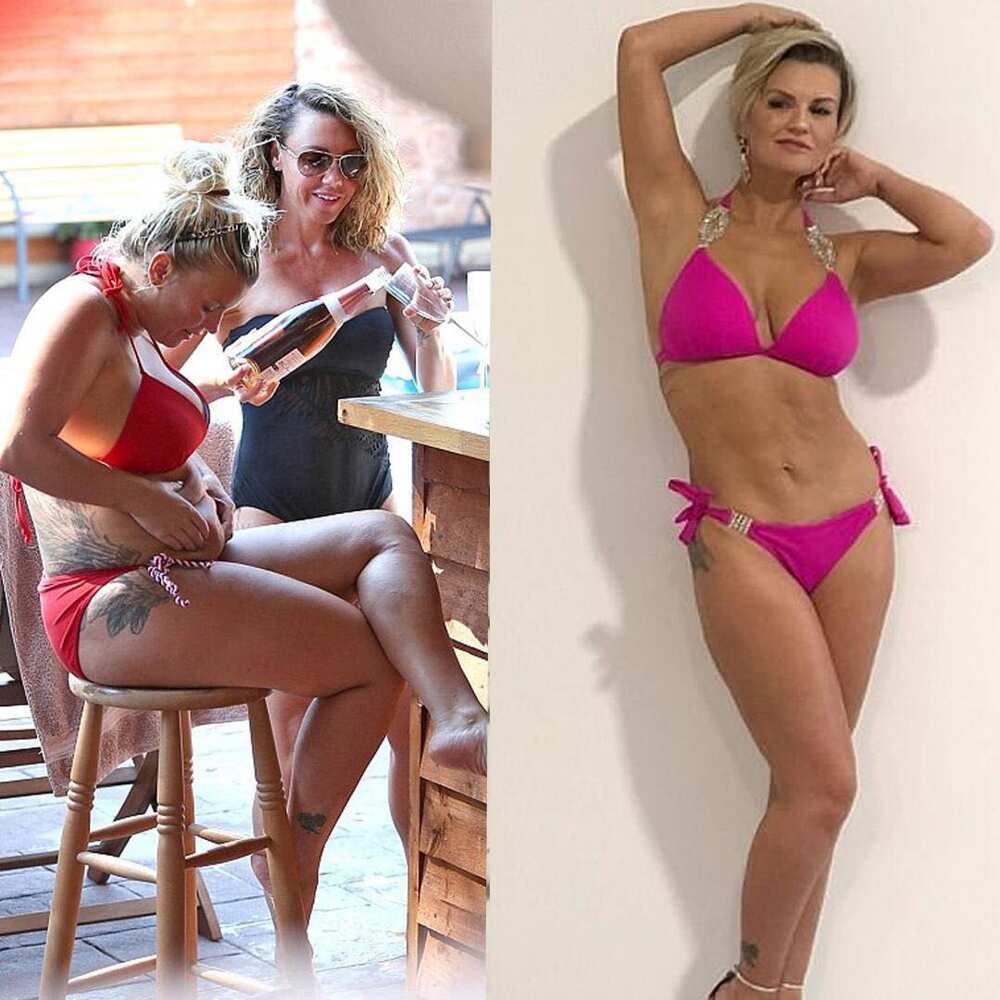 Mental health
The media personality was diagnosed with bipolar disorder in 2005. She also has attention deficit hyperactivity disorder and dyslexia. Her mother, Sue, also had bipolar disorder. Katona is very vocal about mental health illnesses.
She is passionate about creating awareness in the community about these conditions because they can be managed through proper medical attention. She also worries that her children will inherit her mental health illnesses.
Social media
The television presenter and reality star is active on social media. She has an Instagram account with 523k followers. She often posts beautiful pictures of her family on this platform. She also has a Twitter account with 485.3k followers.
Kerry Katona is a media personality and singer. She is a mother of five who has accomplished a lot in her life. The 39-year-old star has battled bipolar disorder for years now. She is actively involved in creating awareness about mental health illnesses because they are real, and many people suffer in silence.
Source: Legit Newspaper