Love Island host Caroline Flack has been named the most dangerous celebrity name to search for online in the UK. She has been a TV presenter for most of her career life, hosting several shows like The X Factor, Big Brother's Big Mouth, and The Xtra Factor. She has also been named as the presenter of Channel 4's upcoming series, The Surjury.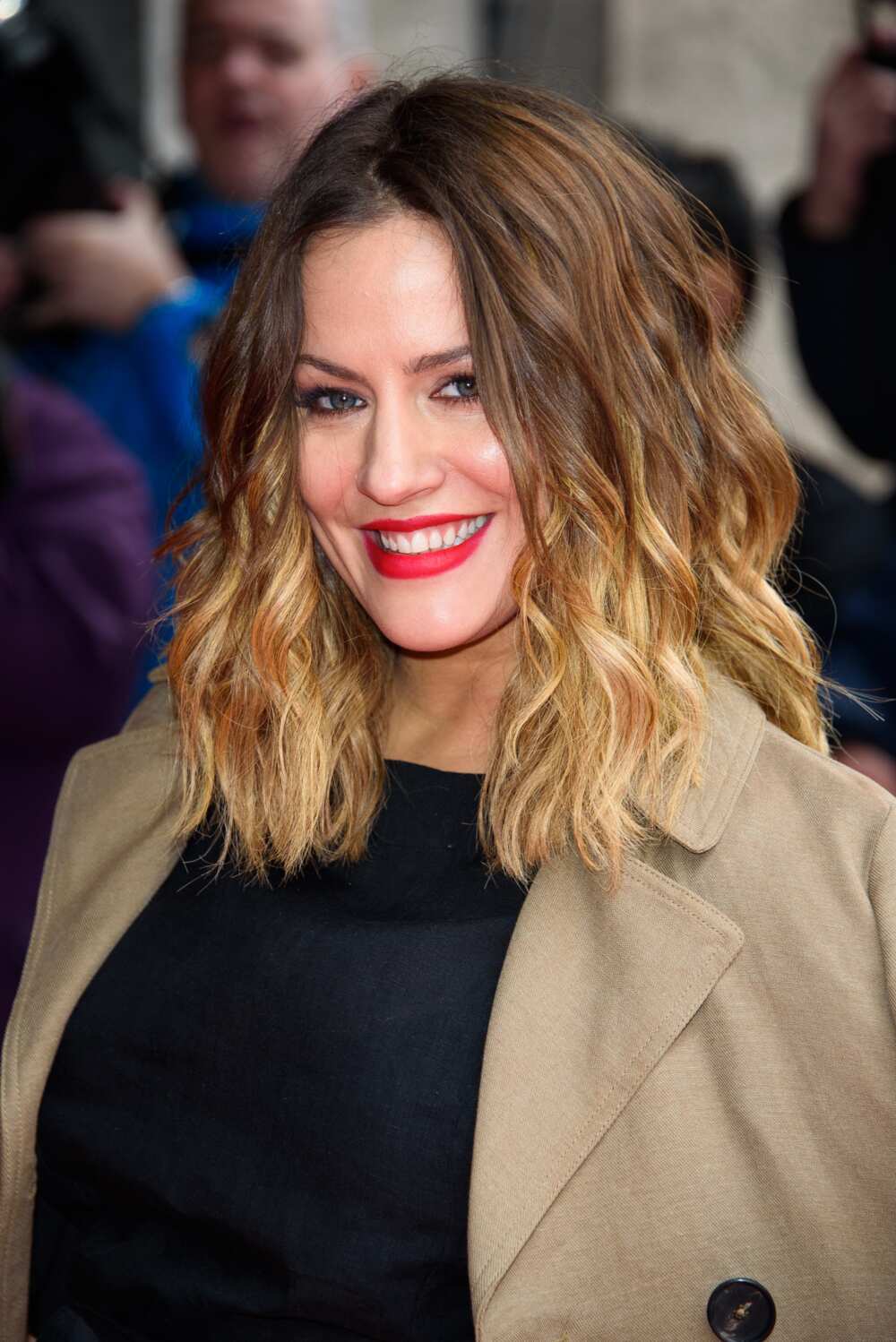 Who is Caroline Flack? Caroline Flack is a radio and TV presenter. She began her career in 2002, where she got cast as 'Bubbles' on the sketch show Bo' Selecta. She then moved on to be a co-presenter in shows like The Games: Live at Trackside, TMi and Escape from Scorpion Island. She was also a contestant and winner of the 2014 series, Strictly Come Dancing.
Profile summary
Name: Caroline Louise Flack
Place of birth: Enfield, UK
Date of birth: November 9, 1979
Age: 39 years
Zodiac sign: Scorpio
Nationality: British
Ethnicity: White
Birthstone: Topaz
Birth flower: Chrysanthemum
Height: 5ft 4 inches (163cm)
Weight: 63 kgs
Eye color: Blue
Hair color: Light brown
Net worth: $8 million
Profession: TV presenter
Caroline Flack childhood
Louise Flack was born on November 9, 1979, in Enfield, England. Caroline Flack twin sister and only sibling, Jody Flack, is currently a mom of three children. She attended Great Hockham Primary School and Wayland Community High School. How old is Caroline Flack? Caroline Flack age is currently 39 years.
Career life
Caroline has been a presenter since her debut on TV in 2002. She has also been a cast member in few shows and a contestant in a dancing show. Her first break was on the TV show Bo' Selecta, where she played 'Bubbles' in the years 2002-2004. She went on to present the International Pepsi Chart Show and The Games: Live at Trackside alongside Justin Lee Collins. She later co-presented the morning show; TMi on BBC and Escape From Scorpion Island that aired on the CBBC channel.
Here is a timeline of her career as a TV host:
Between 2011-2016
The TV presenter co-hosted the eighth and ninth series of the show, The Xtra Factor with singer and songwriter, Olly Murs. She continued as a host till October 2013, then joined The X factor as a co-presenter.
She joined the Strictly Come Dancing show with partner Pasha Kovalev and were announced champions on December 20, 2014. She joined the show Love Island in 2015 and is a presenter to date. She then went on to co-present the Sunday Morning Breakfast in May 2016 aired on Heart Network.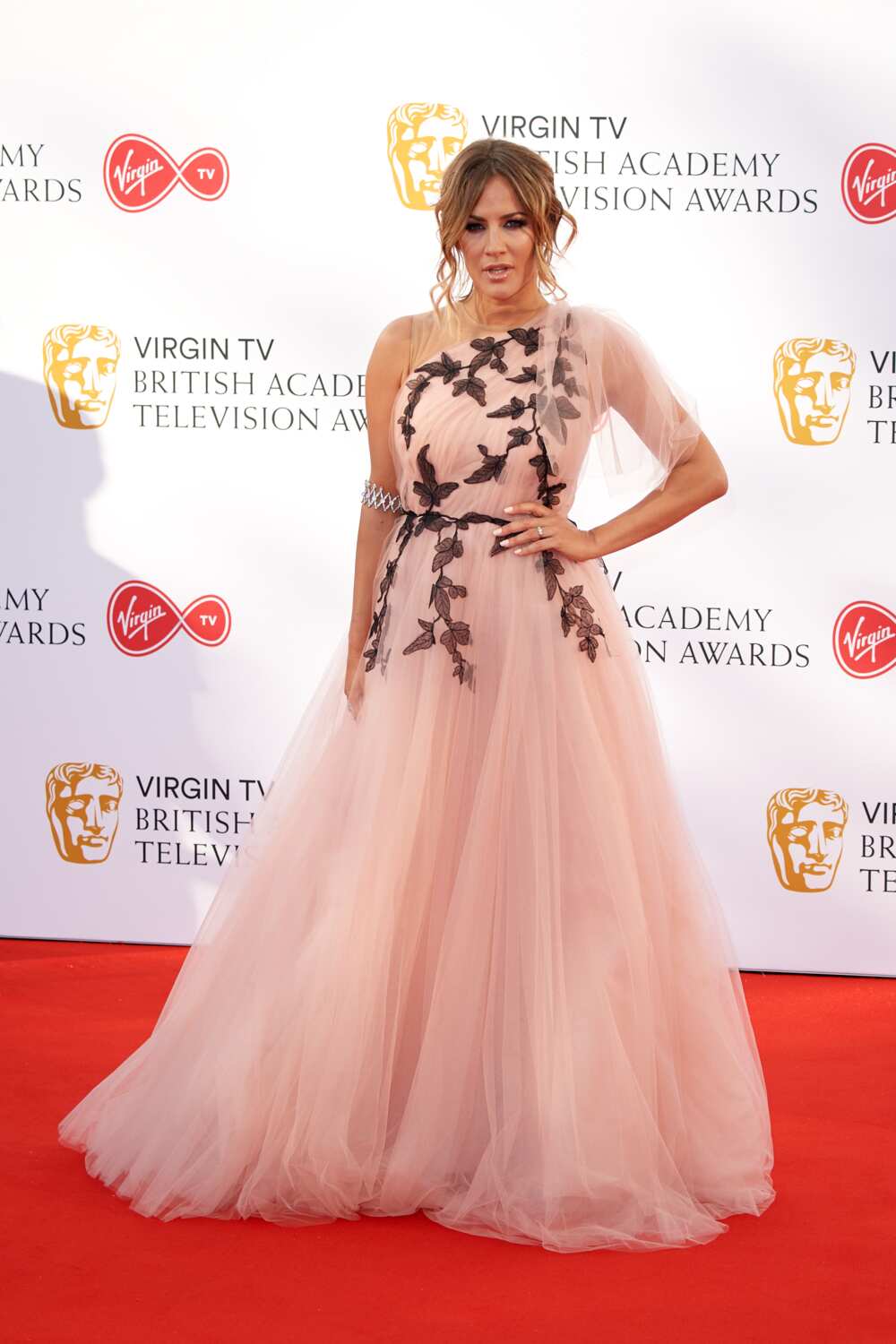 Between 2007-2010
By now, Flack had established herself as a well-sought presenter. In March 2007, she hosted the Comic Relief Does Fame Academy and later commented on the semi-finals of the Eurovision Song Contest 2008 alongside Paddy O'Connell. She hosted the 2008 edition of Big Brother's Big Mouth.
In 2009, Caroline co-hosted Gladiators and filled in for Amanda Hamilton on the BBC's show Something for the Weekend. In the same year, she hosted the popular reality show; I'm a Celebrity…Get Me Out of Here NOW! Flack reappeared severally on the reality show.
2009 was a good year for her as she emerged winner on the show, Dancing on Wheels with her partner James O'Shea. Together, they joined the Wheelchair Dancing European Championships and finished 16th in their category. She later presented the 2010 BRIT Awards.
Caroline Flack boyfriend
Who is Caroline Flack fiance? The TV presenter has dated several guys, including Prince Harry, Harry Styles, and Andrew Brady. She is currently dating former tennis pro, Lewis Burton. She confirmed to be dating Lewis with an Instagram post of her kissing him on the cheek. The two began dating after an introduction by mutual friends. Lewis, who is also a model and business owner, is currently aged 27 years.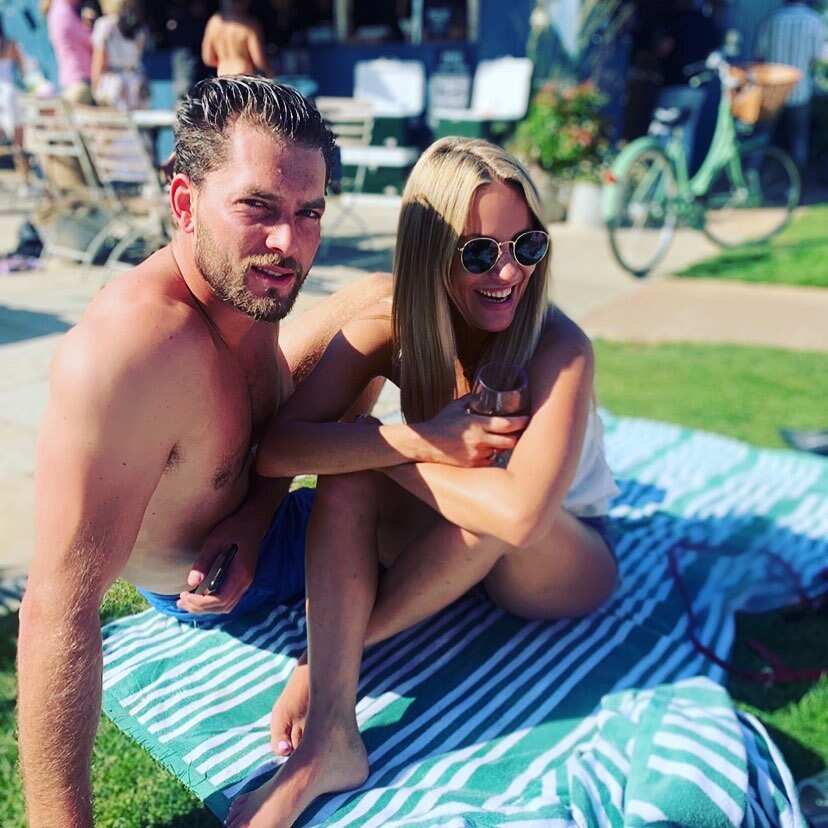 Who is Caroline Flack engaged to? At the moment, she is not engaged. She was previously engaged to Andrew Brady. Having dated several guys before Lewis, here is a breakdown of the other Caroline past relationships:
Danny Cipriani (2019)
The Love Island host dated the rugby player for a short period in 2019.
Andrew Brady (2018)
Caroline Flack and Andrew Brady began dating in February last year after meeting at a party in London. Their relationship progressed quite fast, and barely a month later, they moved in together.
Caroline Flack engagement to former Celebrity Big Brother star Andrew Brady took place on April 28. They had only dated for six months before the engagement. How long was the Caroline Flack Andrew Brady engagement?
Unfortunately, their engagement did not last long, and soon, they parted ways. Flack was quick to confirm the breakup and allegations of Andrew wanting to join the show Celebs Go Dating immediately after their breakup.
Mike Thalassitis (2017)
In 2017, the TV host was rumoured to be dating the late English footballer and TV personality Mike Thalassitis. He appeared on the 3rd series of Love Island and the 4th series of Celebs Go Dating. Caroline denied the allegations saying that their relationship was very professional. Mike passed on earlier this year, and the TV host went on to pay tribute to him saying he was a lovely gentleman.
Jack Street (2014)
Sam Smith's manager, Jack Street, and Caroline met in 2014, and within eight months of dating, they had moved in together. They had a rough patch later that year but then got back together in 2015. According to Mirror, they parted ways again after Caroline allegedly spotted an Instagram post of Jack with a reportedly new girlfriend.
Caroline Flack and Harry Styles (October 2011)
The TV host was 31 years old when she briefly dated former One Direction star, Harry Styles. Flack stated that the singer had a crush on her, and their relationship was playful in the beginning. They both decided to keep it private as they were both working for Simon Cowell. The Caroline Flack Harry Styles relationship ended in 2012 after it went public and people started calling her a pervert.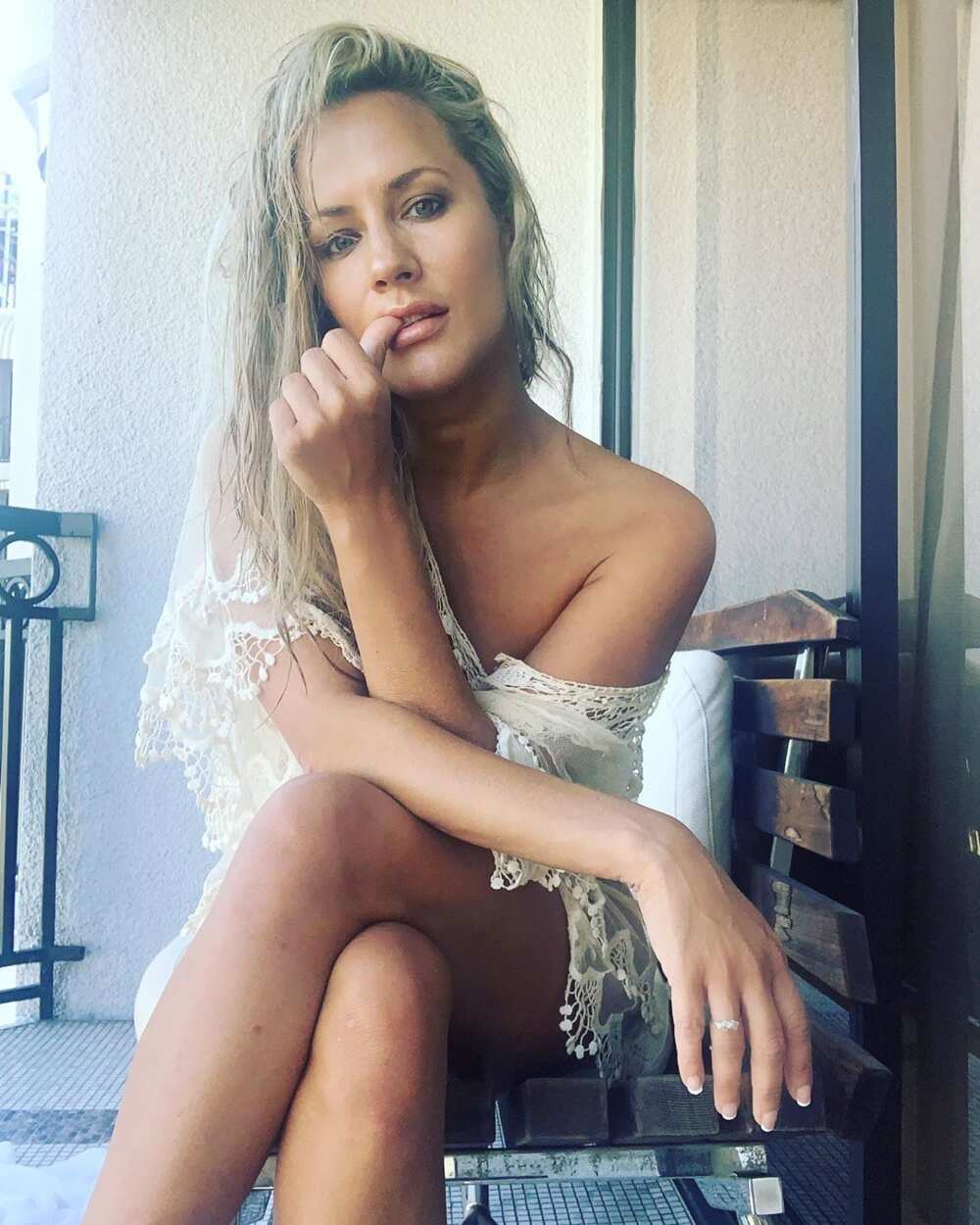 Olly Murs (2011)
Most viewers of The Xtra Factor speculated that the co-hosts had a romantic relationship outside the show. In an interview, the two stated that they liked each other in the beginning but were not romantically involved.
Prince Harry (2009)
Caroline Flack and Prince Harry were introduced by mutual friends and began seeing each other. The TV presenter later revealed that she had to part ways with the Prince after the word about their relationship went out. She stated in her book Storm in a C Cup that she hated being called 'Harry's bit of rough.'
Caroline Flack net worth
Caroline has hosted several big shows and has managed to build a vast fortune. Besides being a TV presenter, she has also worked as an actress and won a dancing show. Her estimated net worth is $8 million.
Body measurements
Caroline Flack hot body is one to admire. She has a slim figure with body measurements 35-27-36. Her dress size is 10 (US)/42 (EU) and shoe size 4 (US) /34.5 (EU).
Caroline Flack is one of the most loved TV presenters in the world. She has a verified Instagram account and she actively posts her beautiful photos online. You can catch her on Love Island and the upcoming channel 4 series, The Surjury.