Rosa Ree - Acha Ungese ft. Fik Fameica video, reactions
Tanzanian female rapper, singer and songwriter has just released her latest project. In the new hit by Rosa Ree - Acha Ungese, she has collaborated with rapper and songwriter, Fik Fameica, to premier the jam that has garnered several reactions from fans online. Check out the video on YouTube and enjoy this new track.
Rosa Ree has been consistent in releasing hit songs, and her fans have seemingly loved all of them. Fik Fameica has added a catchy rap verse in this track, giving it a unique rhythm. It is a piece worth listening to and watching.
Rosa Ree - Acha Ungese ft. Fik Fameica description
Release date: October 22, 2019
Format: Video
Genre: Rap
Video length: 3 minutes 8 seconds
Director: Trey Juelz
Producer: BinLaden, Tongwe Records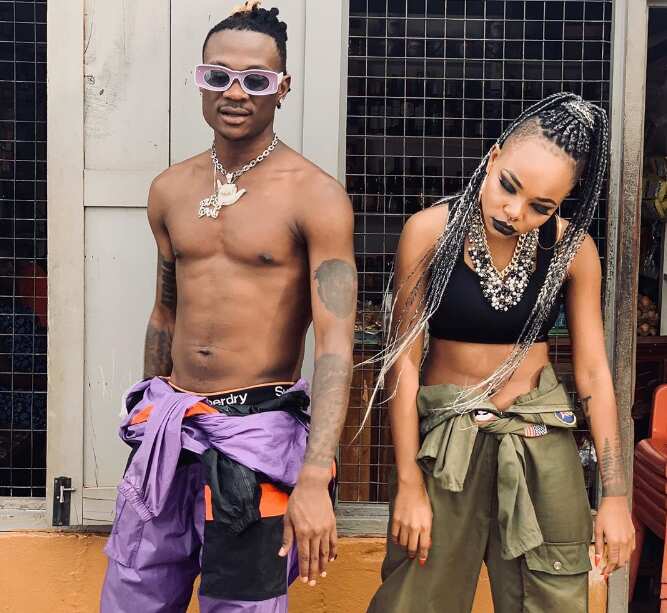 Rosa Ree - Acha Ungese ft. Fik Fameica reviews and reactions
What do you have to say about the jam? Immediately the song premiered, some fans took to Twitter and YouTube to express their excitement. Most of them seem to love her style of rapping and that of the Ugandan rapper, Fik Fameica. Here are some of the comments left in the YouTube comments section:
Rudy Official: Uganda we fired!!..
Lastborn Yulegazawest: De song is fire.. if you like the video just give me a like
Kim Mcdamon: I love so much the muxuic of Rosa Ree
Diram Wario: Dzaaaaaaaaamnnn I love this girl
Peer Adonga: Wacha usenge… Rosa Ree the rap goddess the female kendrick. Your music style is so unique.
Irene: I love live this girl she really is gifted and talented , she's bringing out a new style of music which brings out the African energy an good vibes. Lots of love.
Morris Wafasa: Maaad love from Kenya
Adrian Maloba the real Mcee: To be sincere Rosaree knows how to rap wauuuuuuuiiii. She has never disappointed me since ever. This more of talent and much of passion.
Deo Kasita: Much love from Uganda
Mpagi Frany: Fick Fameica the freshest one arounfd the world.. you know how we do it bruh
Joan Kruchov: Nice vibe, Fik Fmeica and Rosa Ree.
The hit song by Rosa Ree - Acha Ungese is a captivating tune with a great video that you will enjoy watching. What do you think? Is it a hit or miss? Feel free to drop a comment below and remember to share this post with your friends.
Source: Legit