Maua Sama X Harmonize - Niteke Remix: audio, lyrics, reactions
The wait for this banger is finally over. If you love Harmonize, aka Konde Boy, then this remix in which he has been featured will appeal to you. The recently released track by Maua Sama X Harmonize - Niteke Remix will get you on your feet in response to the beats. The banger is highly addictive and irresistible.
The voices of Harmonize and Maua Sama will make you pay attention when the song plays. Chances are that you will be hitting the replay button because of how you can't get enough. The two Tanzanian artists have outdone themselves here.
Maua Sama X Harmonize - Niteke Remix description
Release date: 21st October 2019
Format: Audio
Genre: Bongo
Length: 2:37 minutes
Producer: Kimambo
The track comes through the airwaves powerfully. Lovers will understand the meaning of the tune when they listen to it the first time. Love is a force that is powerful enough to unsettle anyone, especially if your desire is to win your admirer's love. While the meaning is not too obvious, it is this depth that most listeners will appreciate.
Maua Sama X Harmonize - Niteke Remix comments and reviews
When two great artists work on a track, fans are always filled with anticipation, which leads to a lot of excitement when the song finally drops. This remix has been received rather positively so far. A lot of conversations have been started on different social media platforms. Here are a few of the sampled views form YouTube.
Ob Health Laboratories OHL: Konde bo, mbunge, jeshi, harmoniz ,na jina la uongoz harmonizere just go. Great.ob Lab at tegeta .
Suma Tyga: Konde gang naomba tujuane wadau
hamisi juma killy: Naombeni like zenu nimekuwa wakwanza leo
bizzy de wings bizzy: Sikurekodi mi nijeshi co mwijaku kama umeuulewa huo mstari gonga like twende xawa na mbunge
Gerald Mbalale: Sito record kwa maana Mimi ni #Jeshi sio mwijaku. Aliyesikia kama Mimi gonga like twende mjini
zakia Ngwalu: kusoma hamjuii ee kwani mmeambiwa iyo nyimbo ya konde au kashilikishwa na maua sama ata msipo mpenda kivyenu mwenzenu ndio kasha jitoa wcb na amjui katoka kwann
Maua Sama X Harmonize - Niteke Remix lyrics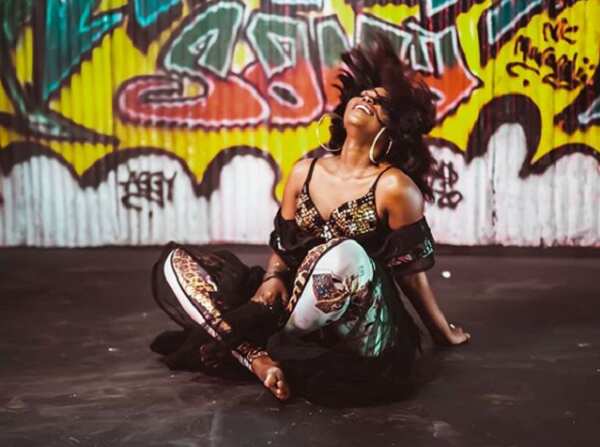 Check out the lyrics below.
Hahaha Jeshi, Konde Boy
(Kimambo on the beat)
Kipele kimegeuka kindonda
Ndonda ndonda eeh
Usichanganye na mdele mwenzako nitakonda eeh
Konda konda eeh
Ninakonda mara sisi sisimka
Nikipitisha ulimi kwenye ziwa(Nyasa)
Bi-bi binuka
Miguu kichwa chini nachanganyikiwa
Tena usiku si hatulali
Nampa mambo adim adim dim
Sio kimoko chali
Mikono ipo kwa sim sim sim
Ongeza feni mama nasweti eeh(Niteke)
Tuchuane kama kareti(Niteke teke)
Ngololo malewa shakushaku
Sikurekodi mi ni jeshi si mwijaku
Zilisha mnyama
Mwaga mwaga ma
Zilisha mnyama
Mwaga mwaga ma
Uma fiti, nidhibiti
Ukimumunya pipi
Utamu wa kisiginoni
Nichikiche nichikichi
Na shovu nnje ya kiti
Leo nakesha kilindoni
Nitwange nipepete
Nisage nichekeche
Nikande niumbuke
Kilima nipandishe
Kibinda nkoi nkoi(Aaaee eeh)
Kiwinda pori pori(Aaaee)
Naringa doli doli(Aaaee eeh)
Mawinga chori chori
Niteke! mateka niteke
Niteke! niteke teke niteke
Niteke teke! mateka niteke
Niteke! ooooh...
Zilisha mnyama
Mwaga mwaga ma
Zilisha mnyama
Mwaga mwaga ma
Mateka niteke
Niteke teke niteke
Mateka niteke
Ooooh... Kimambo, they call me Jeshi(Bunge)
Leo mjukuu kala majuto
Siku zote sindano inakaaga mbali na puto
Feel free to tell your friends that the latest track by Maua Sama X Harmonize - Niteke Remix is already doing rounds. Let us also know what you think about the song by dropping your comments in the comment section below.
Source: Legit.ng