KINGP - Banga ft. Zlatan: audio, reactions
Have you checked out the latest banger by the American-Nigerian artist KINGP - Banga? He features Zlatan in this catchy track that will have you moving your body in response. It is definitely one of those tracks that are hard to resist.
If you love great quality music, then this is a track you need to check out. The artists have done a great job of ensuring that the delivery of their lines is on point. It is safe to say that this would be a great addition to your feel-good jams collection and playlist.
KINGP - Banga description
Release date: 18th October 2019
Format: Audio
Genre: Afrobeat
Length: 3:40 minutes
Producer: Tefa
This track will boost your mood if that is what you are seeking. The only thing is that it does not have a video yet. It is only a matter of time. The song comes after the release of KINGP's last single which was titled Shine On. The Nigerian-American singer, whose real name is Promise Ilebor, comes back with this melodious banger for his fans across the globe.
KINGP - Banga comments and reviews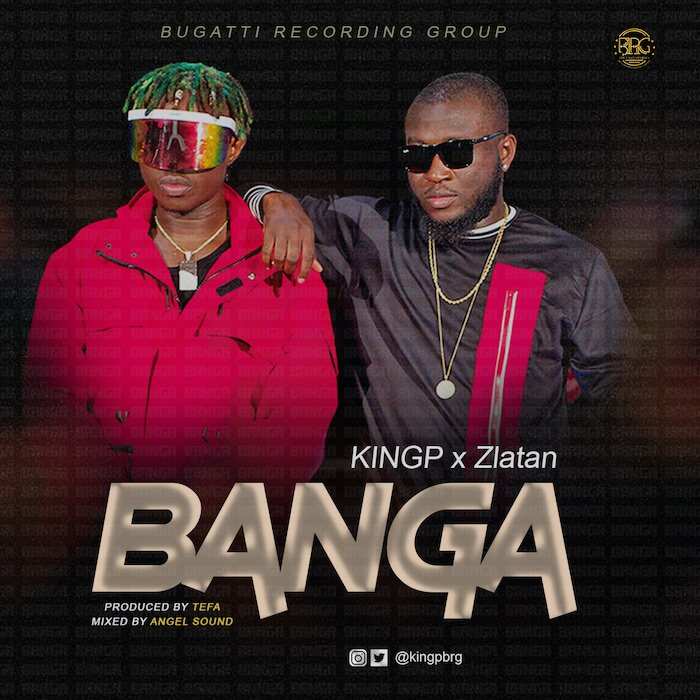 The track has elicited a lot of conversation online since its release. Fans and followers are excited about the collaboration and many cannot hold their peace. Here are a few of the comments they left on YouTube.
Milton Freyrest: I can feel that timaya thing there also zlantan mad. Good work!
Milton Freyrest: Omg this Zlantan is becoming the real beast hitmaker, not their fault to include you in same category with rema
Mr Nice Obinnanice: First to comment and if you are here for Zlatan let me see
KINGP - Banga download
The newest track by KINGP - Banga is causing a lot of heat in the airwaves. It is almost impossible to sit down while it is playing. For this reason, we consider it a hit. What do you think about it? Feel free to let us know in the comment section below. You can also tell your friends the good news about their favourite artists having released the much-awaited collaboration.
Source: Legit.ng