Vanguard newspaper has shared photos of Engr. Musa Wada sleeping at a public function.
Wada is the governorship candidate of the Peoples Democratic Party (PDP) in the forthcoming Kogi state governorship election scheduled for November 16.
According to the report, the leak of the photos has raised concerns within the PDP.
"This is embarrassing. Our governorship candidate and his deputy both sleeping at a public function that is a sign of bad omen and it is unacceptable," an unnamed PDP chieftain quoted in the report said.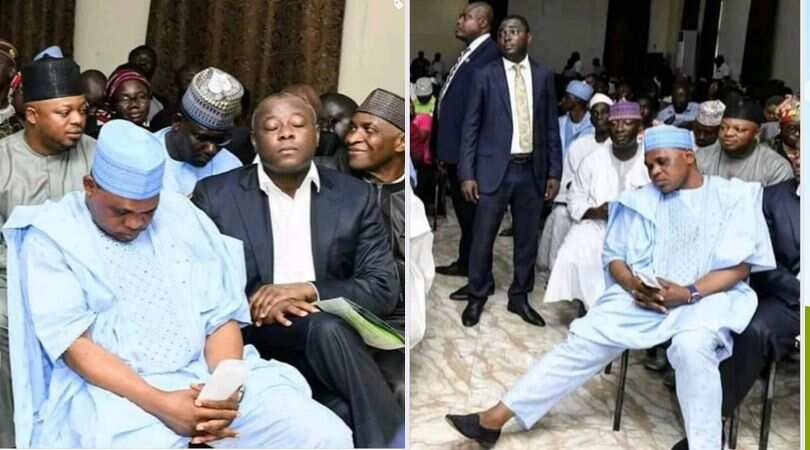 Reacting to the photos, an All Progressives Congress stalwart interviewed by Vanguard said: "How can he and his deputy be seen sleeping at a two-hour event? They need to be mentally fit to think of wrestling power from Gov Yahaya Bello who has been going well with little resources."
Wada, a younger brother to former governor Captain Idris Wada (rtd) will face incumbent and APC candidate, Alhaji Yahaya Bello at the poll.
Meanwhile, the Ebira People's Association has called for an "unflinching, undivided and unreserved support and solidarity" for the re-election bid of Governor Bello.
Dr Adeiza Musa Abdulrahman, the group's president-general of the group in a statement sent to journalists on Wednesday, October 9, said Bello's leadership model is fully endorsed by all progressive-minded citizens of Kogi state.
Nigerian youths are ready to take up the mantle of leadership - Femi Adeyeye| Legit TV