Catch the best of entertainment this Sunday as Viskit Voice to Fame enters its last two episodes.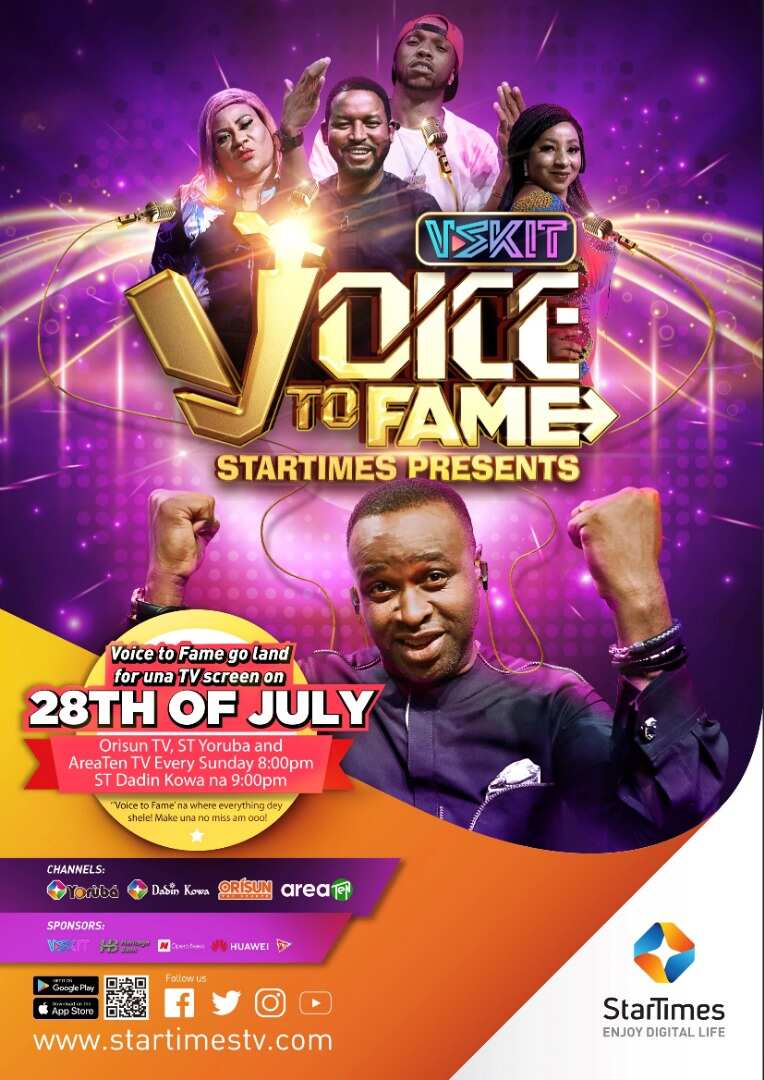 To vote and keep tour favourite contestant in the competition, click and download the Viskit app at www.vskit.tv/download.
A host of celebs including actress Mide Martins, Charles Okocha aka Igwe 2Pac, Nkechi Blessing and other Nigerians have been engaging fans in the dubbing competition over the months in a fierce contest the win.
Exclusive to StarTimes, episode 12 will be aired from 7:30 to 8:00 pm on Orisun, ST Yoruba and Area 10 with a late broadcast at 9:00 pm on ST Dadinkowa.
[Sponsored]