- Barbie-obsessed Marcela Iglesias has shared details of how she came about looking exactly like the doll without surgery
- While speaking to DailyMail, Iglesias, who has been married for 10 years, says she uses makeup, wigs and invests in botox injections to get her look
- Steven Berman, her husband of 10 years, has however gone under the knife to look more like Ken
After dealing with an obsession with Barbie from a young age, Marcela Iglesias has spent most of her adult life investing in things that will make her look more like the doll. Ironically, while growing up, her mother didn't let her have a Barbie doll but seeing it with friends, peaked her love for the doll and fuelled her obsession with the shiny object.
Determined to look like Barbie, Iglesias has spent money, time and energy into looking like a live version of the doll. However, her efforts are mostly termed as 'fake' and 'plastic' as most people believe that she has undergone surgery to achieve her looks.
Iglesias while speaking with DailyMail, however, revealed that she has only invested in botox and fillers to make herself look like Barbie. The Barbie-look-alike who has been married for 10 years also stated that she has done Spider Webb bum lift, a lift that involves 100 injections into the bum.
Her hourglass figure, she said is a result of her hard work in the gym and though she has considered surgery before, she gets skeptic and eventually never goes through with it.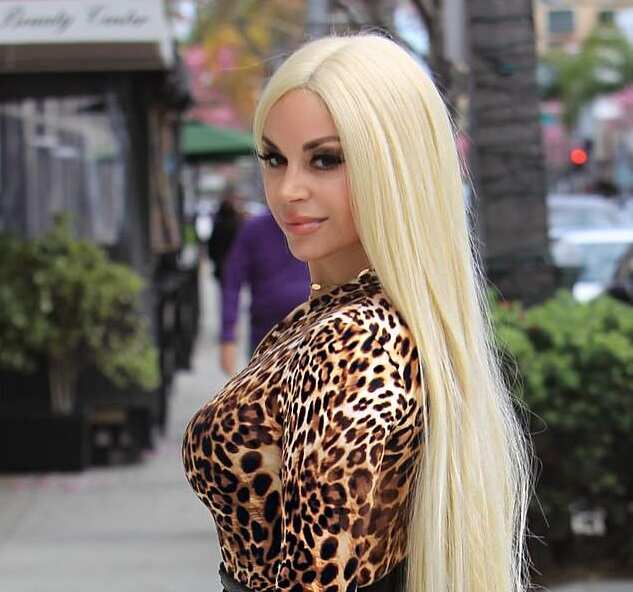 However, her husband of 10 years and father of her child, Steven Berman, not only loves his 'Barbie' wife but has undergone surgery to look more like Ken. The couple are not only a perfect match, they are also a physical representation of what most kids fall in love with.
For that reason, Iglesias has built a fan base in which children admire her wherever she goes.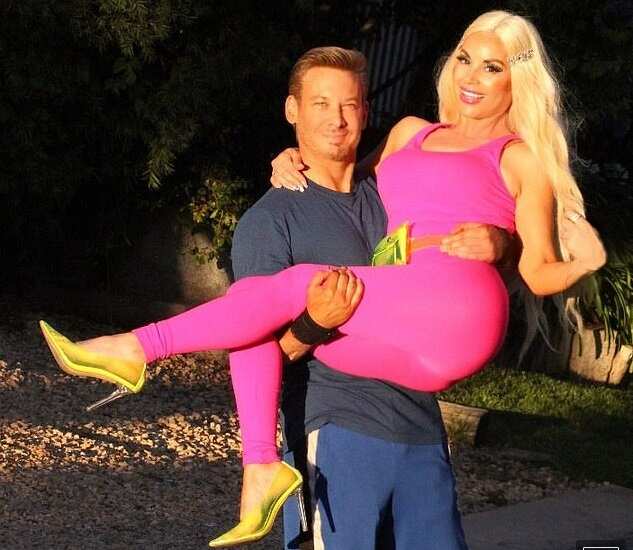 With no plastic surgery, the happily married woman and mother of one has managed to achieve her looks with contact lenses, wigs, makeup and a variety of Barbie-inspired outfits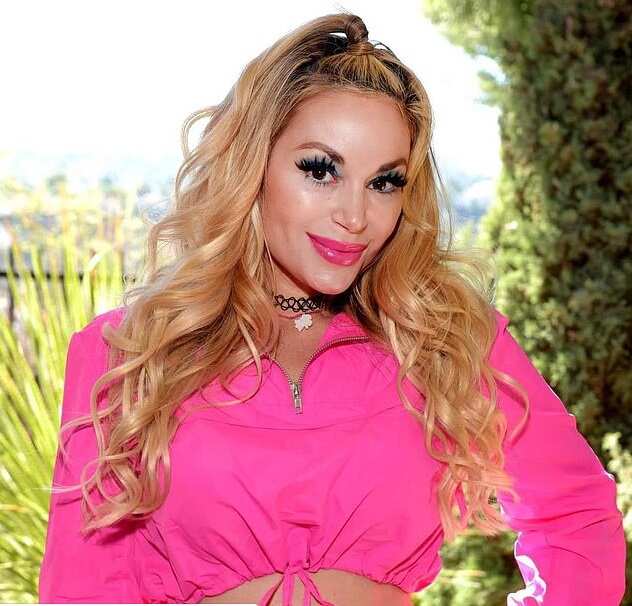 Meanwhile, Nigeria's very own Barbie, Bobrisky, has revealed his plans to get married if he ever returned to his masculine nature in the future.
The 28-year-old shared a picture of a model with a hot body rocking a swimsuit. He said if the day eventually comes when he returns to a man, he would gift the lucky lady a brand new 2020 Range Rover, just to get her to say yes to his proposal.
PAY ATTENTION: Read best news on Nigeria's #1 news app
Do you have news to share? Contact Legit.ng instantly
Lack of university education did not hinder my success - Prince Meyson on Legit TV: