Samsung Galaxy M30s review, specs, price, where to buy
Samsung Galaxy M30s is an upgrade of its predecessor, the Samsung Galaxy M30. This device comes through because the company listened to the complaints and concerns of customers after the M30 was released earlier in February 2019. The M30s is a better mid-range device that many users seem to love even more.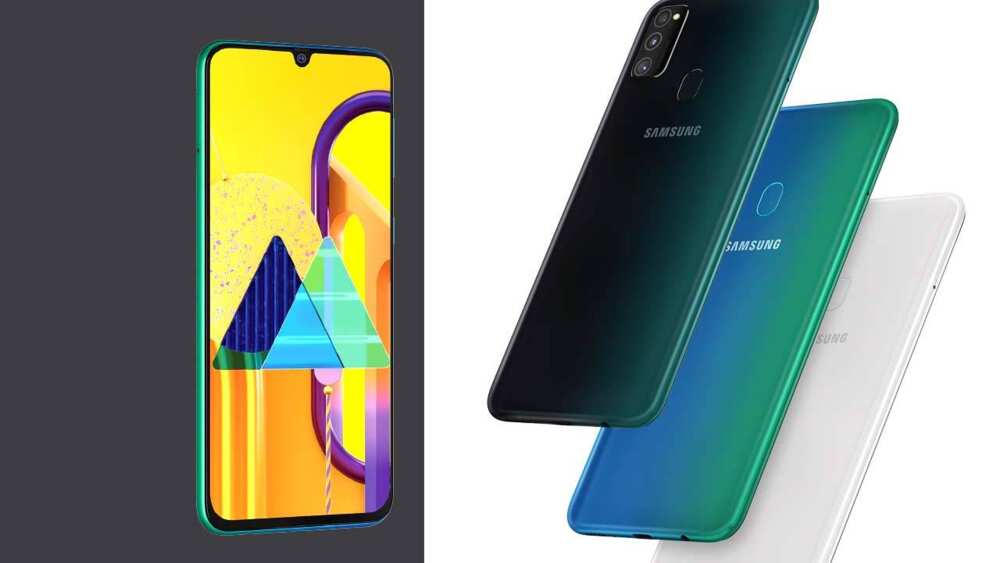 The Samsung Galaxy M30s has hit the market and fans are excited. It appears as though this time, Samsung might have gotten it right. The M30s is a better version than what was released before. Check out the following Samsung Galaxy M30s all details you need to know.
Introduction
The new device comes through as part of the expansion of the M series that Samsung, as a company, has been working on for quite some time now. People seem to love and want to get their hands on this new upgraded version for the following reasons.
It is reasonably affordable because it is a mid-range device
It has a great battery capacity
It comes with fast charging capabilities
Has enough storage
Has a great camera
The Samsung Galaxy M30s release date was on 18th September 2019. Its cost is between $210 to $260, depending on where you will be getting it from. The model that you will choose also affects the price. With the phone available online, those interested can plan to get one for themselves.
Samsung Galaxy M30s overview
Before you settle for this phone, you need to know what makes it good. You may also want to check out the demerits associated with it. It is only by weighing the pros and cons that one can make a sound decision.
The good
Great and improved camera
Massive storage capacity
Good battery capacity
Affordable
Good performance of the camera in good light
Decent performance
The bad
Has spammy notifications
The camera is too slow to focus
Samsung Galaxy M30s specs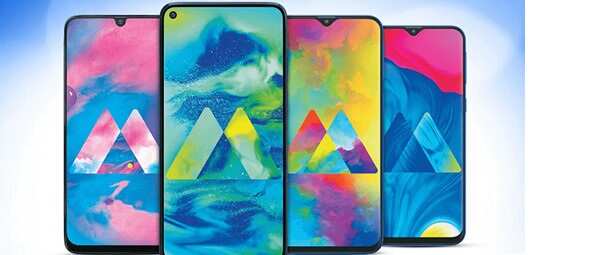 You need to know what the Samsung Galaxy M30s features and price are before you can buy it. Here are some of the general features you ought to have in mind.
Brand: Samsung
Model: Galaxy M30s
Release date: 18th September 2019
Form factor: Touchscreen
Dimensions (mm): 159.00 x 75.10 x 8.90
Weight (g): 188.00
Battery capacity (mAh): 6000
Removable battery: No
Fast charging: Yes
Wireless charging: No
Colours: Opal Black, Sapphire Blue, Pearl White
SAR value: 0.47W/kg
Screen size (inches): 6.40
Resolution: 1080x2340 pixels
CPU: Octa-core (4x2.3 GHz Cortex-A73 & 4x1.7 GHz Cortex-A53)
Processor make: Samsung Exynos 9611
RAM: 4GB, 6GB
Internal storage: 64GB, 128GB
Expandable storage: Yes, microSD
Expandable storage size: 1TB
Rear camera: 48-megapixel (f/2.0) + 5-megapixel (f/2.2) + 8-megapixel (f/2.2)
Rear flash: Yes
Front camera: 16-megapixel
Operating system: Android 9.0 (Pie)
Skin: One UI
Wi-Fi standards supported: 802.11 a/b/g/n/ac
GPS: Yes
Bluetooth: Yes
Headphone jack: 3.5mm
3G: Yes
4G/ LTE: Yes
Samsung Galaxy M30s hardware
Apart from knowing the Samsung Galaxy M30s price only, there are other components one needs to look into. The hardware is a major consideration when it comes to this. Check out the details below.
Design
The design does not stray so far from the M30 that came before it, at least when you look at its front. However, the gadget's rear comes with a few things switched up. It comes with a two-tone gradient finish at the back. Unlike the M30 whose colour change happens towards the end, the M30s has a 70:30 vertical split.
Another notable change is the additions, where rear camera sensors and an LED flash have been added. The flash is now inside the cameras' cut-out, on the right side of the top-most sensor. The text '48 megapixels' is also just below it.
Samsung seems to have drawn its inspiration from Huawei with the AI Camera. However, for Samsung, a classier approach was followed as they used a font that is faint and much smaller. Its triple camera setup appears classy, which makes it easy for one to ignore that annoying shimmer.
You will also love the fact that its upgraded battery has not made the phone heavy as one would expect. The weight remains desirable at 188 grams. It also comes with an 8.9mm profile thickness. All this is just 14 grams more in weight and 0.4 mm more in thickness when compared to the Galaxy M30.
The device feels compact and the plastic covering provides you with the right grip. While the phone does not necessarily feel cheap, Samsung needs to have a look at using glass materials if they are to beat competitors offering better mid-range devices.
You may want to take note of the fact that the phone has a physical fingerprint sensor.
Display
It has a 6.4-inch Infinity-U Super AMOLED display which is similar to the M30. Its panel also remains unchanged, which is a good thing since there are no complaints from before as would be expected from a super AMOLED. The display mode is set on natural which prevents the colours from popping as experienced with the M30. However, it is possible to alter this by changing it in the settings. It has a high brightness level and a perfect level of legibility even in full sunlight.
The bezels' sizes also remain unchanged. The bottom bezel, however, is twice as thick as the bezel on top and the sides. It also has a waterdrop notch which would be easy to ignore once you get used to it.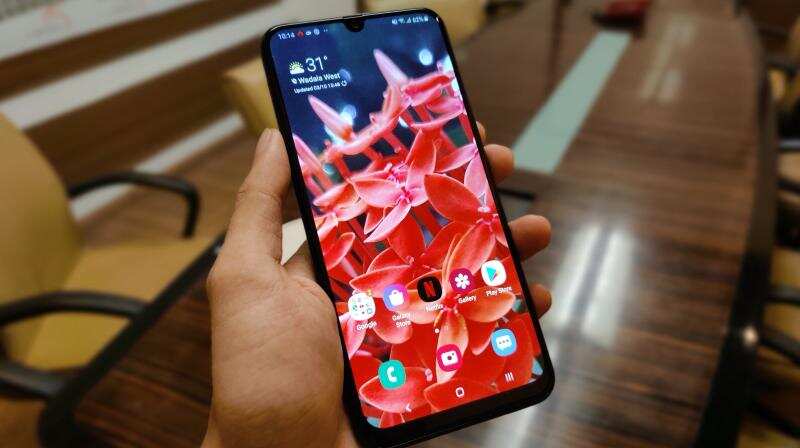 Processor, storage and performance
The M30s is powered by Exynos 9611. It has four 2.3GHz Cortex-A73 cores that make it capable to do all demanding tasks. It also has four 1.74GHz Cortex-A53 cores that come in handy for all the basic general usage. Finally, it contains a Mali-G72 MP3 GPU.
However, despite having excellent SoC specs on paper, the M30s performance is not top-notch. It runs smoothly when working on the user interface. Its apps launch fairly quickly, and you will also note that the animations do not stutter. However, there is a problem when switching from one app to another as a bit of stuttering occurs.
When it comes to gaming, the phone can handle quite a bit. Games such as Asphalt 9, Clash of Clans and Modern Combat 5 will run without major hiccups. The same applies to lighter games that do not require complex graphics.
PUBG fans can also relax, knowing that it works just fine on this device. The trick here is to stick to default graphics settings. Take note of the fact that the phone tends to heat up when it is used for long gaming sessions. However, it never gets to a point where it becomes a problem.
Samsung Galaxy M30s battery
The phone has a 6,000 mAh battery, which is bigger than what is found in other phones before it. You are guaranteed of a whole day of use regardless of what you use it for. However, with a power-hungry processor, that is as far as it goes on a single charge. You can always boost the endurance performance by disabling the Always On Display mode.
It also comes with a 15W fast charging technology. This means that it will take at least two and a half hours for it to attain full charge status.
Speaker and call quality
The phone comes with a single bottom-firing loudspeaker which does not distort when at full volume. However, it could have benefited from a little more bass. You may struggle with hearing the other person as it tends to be a bit quieter during calls.
Apart from the loudness, the call quality is on point. The network performance on SIM slots seems to be okay too. With earphone use, you will experience a lot of trebles, which eventually overpower lower frequencies.
Choosing to enable Dolby Atmos will add fullness to the sound as well as slightly increase volume. However, you must have high-quality earphones if you are to enjoy watching a movie or your favourite TV show on the phone.
Software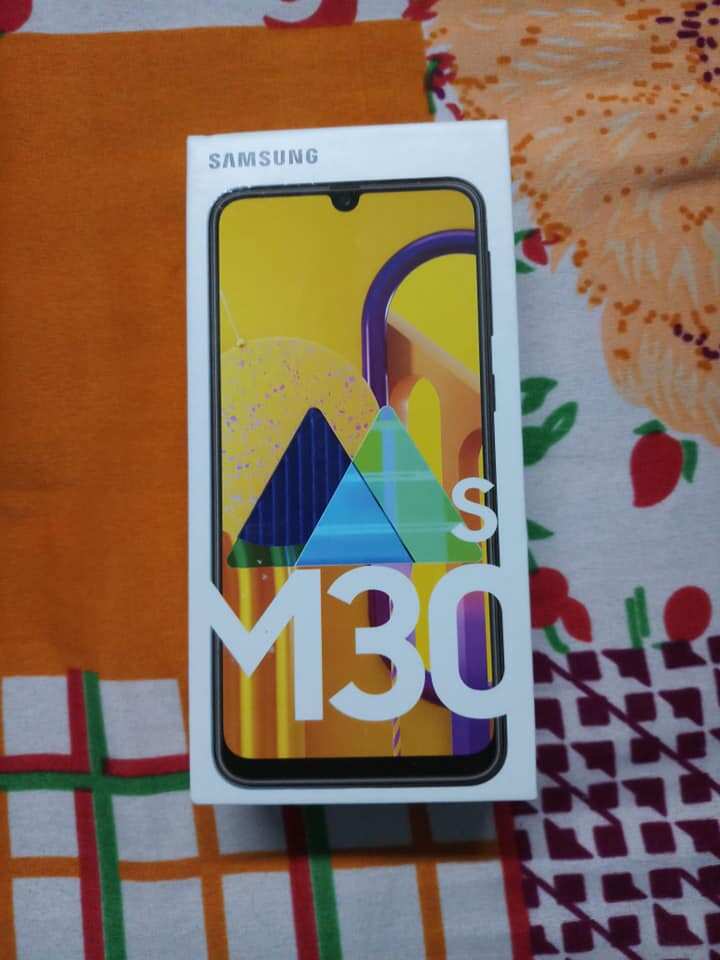 When all is said and done, the software components are crucial in any device. Here are a few aspects worth noting.
OS and features
The M30s runs on Android Pie with Samsung's One UI 1.5 interface. This is similar to the Galaxy Note 10. However, M30s offers a minimal set of features. For instance, it does not have the Bixby Voice, Bixby Routines, or even the Link to Windows feature from the Galaxy Note 10.
It also does not include Samsung Pay. On the other hand, the M30s comes with several basic tools that are found on higher-end Galaxy phones, which is a plus. This includes the smart capture feature which is responsible for multi-page screenshots.
It also has a Game Booster. This is an upgraded version of Samsung's Game Tools that debuted on the Note 10. The Game Booster's functionality remains the same, including recording gameplay video as well as taking screenshots.
The booster helps in blocking notifications for incoming calls as well as disabling auto-brightness when there is an ongoing game. You can also lock the navigation bar buttons and save power when the phone is locked while a game is ongoing. In addition to these, it has two important additional functions which are: measuring device temperature and measuring how much battery time is left to play a game.
It has several features included. These are the system-wide Night mode, its blue light filter, an Always On Display mode, facial recognition, different themes, Digital Wellbeing, and motion gestures such as the lift-to-wake and double-tap-to-wake screen. With future expected upgrades, chances are that the phone will get better. However, we may have to wait to see this happen.
Camera, video and image quality
One of the main questions to come up will be, how many rear cameras does the Samsung Galaxy M30s have? Well, it is a triple-camera device. To answer this further though, we will have to look into the camera details and note the pros and cons.
The M30s comes with a 48MP primary camera on its back. This is accompanied by 8MP ultra-wide and 5MP depth cameras. This camera makes use of pixel binning in creating 12-megapixel photos that happen by default. In reality, you do not get 48MP files.
Even so, the results are good. The detail captured in daylight shots is pretty impressive. However, there is a tendency for its camera to overexpose all the brightly lit parts in a scene. Pictures captured tend to lose their detail in situations of low-light. However, the M30s takes brighter night pictures compared to the Galaxy M30.
It also comes with a dedicated night mode which is responsible for brightening scenes. Even so, you should take note of the fact that it does not increase or enhance details and the fact that it may also overexpose light sources.
The night mode pictures tend to crop images. You will also not get the option of taking night mode pictures using the ultra-wide pictures as is the case on flagship Galaxies. This is a downside since the ultra-wide camera should have benefited from Night mode because of its narrower aperture as well as the lower lens quality. However, this is not surprising as it appears as though Samsung intentionally chose to keep the function limited to its high-end gadgets.
Ultra-wide photos from the day also show minimal details. With Samsung still sticking to the 8-megapixel ultra-wide sensor that comes with an f2.2 aperture, you do not expect excellent or prize-worthy photo quality. For Live Focus mode, you will notice that the phone has pretty good background separation in well-lit areas.
Other features worth noting are AR Emoji, regular slow-motion mode, Super Slow-mo video recording, as well as a Super Steady mode which utilizes the ultra-wide cameras for the recording of action camera-like videos. What's more, they come out with reduced shake.
Concluding the camera features, M30s' 16-megapixel front camera remains unchanged and similar to the Galaxy M30. Selfies taken will have a good amount of detail. The camera also captures realistic skin tones as long as it is outdoors and during the day.
At night, selfies tend to be overexposed, which means that a lot of details are lost. It is also possible for noise to creep in. It is possible to take Live Focus selfies since background separation is almost always excellent. You may just need to watch out for unusual artefacts surrounding loose hair. Changing the background blur effect while in Live Focus selfies from the Gallery app is a possibility you can explore.
Reviews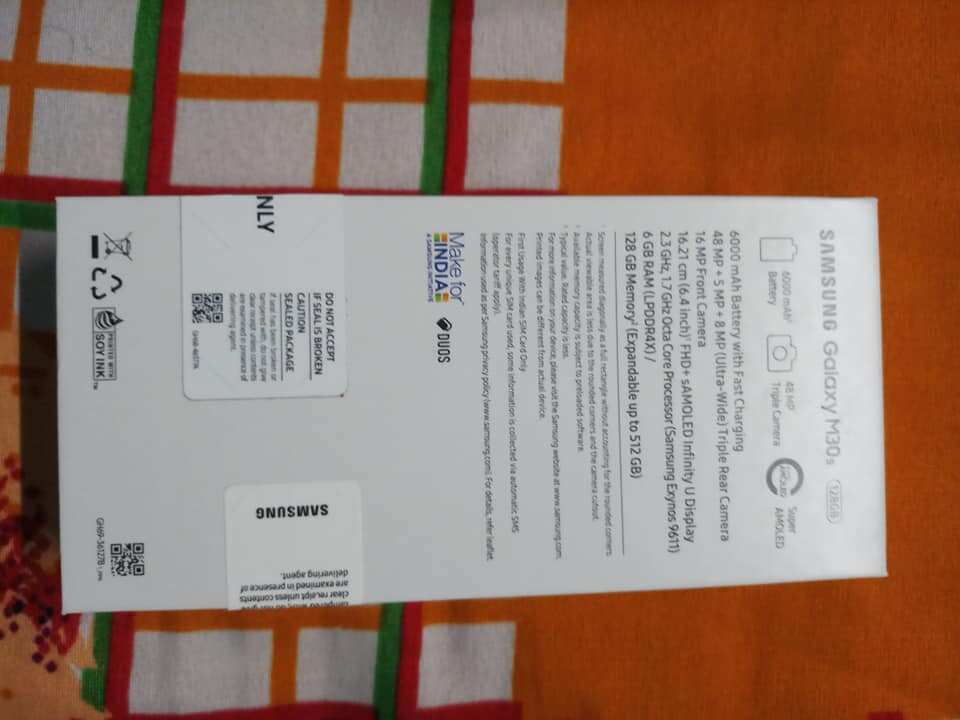 As usual, when a device is let out in the market, users have a thing or two to say about it. Most people's reviews are based on experience and ratings. Here are a few samples from YouTube users.
J K: Samsung is going to rock in this festive season..what a great phone with just price 13990/-...thumbs up Samsung. and best part is it's not Chinese product.
Pratyaksh Pradeev: Samsung is the undisputed king. ....188 grams and 6000 mah,unbeleivable
P D: Really fantastic work.... You have stunned all realm's and redmi's..... You have shown who's this boss ???? Those who agree PL like...
Angshuman De: Now it's really game changer, the big question now is who is going to buy a50s after the announcement of m30s!!!
Anirban Bhattacharjee: Overacting.... But now Samsung showing they can also do what others doing
Verdict
By now, you must have noticed that the Samsung Galaxy M30s is not a perfect phone. However, for its asking price already stated above, a cost of between $210 to $260 makes the imperfections quite manageable.
The gadget will serve you, especially if all you need is a basic daily use device. With excellent battery life, a processor that is quite convenient for gaming and a camera that is good, then it is safe to conclude that the Samsung Galaxy M30s is a worthy investment.
Source: Legit.ng