- Courageous Nigerian journalist, Augustina Armstrong-Ogbonna, has won the prestigious Anna Politkovskaya media award in Italy
- Ogbonna was recognised for several of her publications on environmental issues
- The bold mother of two who now resides in New York, said her goodbyes to Nigeria after she was threatened following the release of one of her investigative reports
Nigerian journalist, Augustina Armstrong-Ogbonna, has earned a spot as one of the most courageous women whose passion has led her to report stories that impact and demand change as it affects the lower class people of the society.
It is no wonder she was recently recognised for her courage and passion in Italy. On October 4, Ogbonna touched down in Ferrara, Italy to receive the prestigious Anna Politkovskaya award for her work and bold reporting of environmental issues in Lagos, Nigeria.
Anna Politkovskaya Award was established in 2006 to remember and honor the Russian campaigning journalist Anna Politkovskaya, who was murdered in Moscow on October 7, 2006 in order to silence her reporting about the war in Chechnya.
To honour her memory, journalists from around the world who show courage and dedication in reportage are recognised and the best of the best are chosen for the award. In 2019, Nigeria's very own, Ogbonna received the honour for her hard work.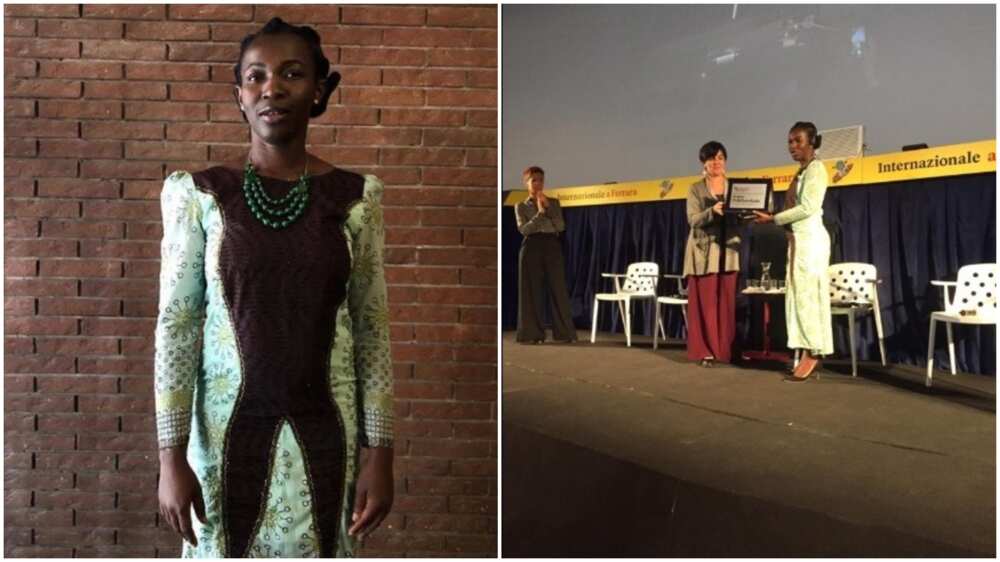 While speaking to Legit.ng, Ogbonna stated that journalists are not well paid in Nigeria and worse, when they report on issues that demand attention or hold leaders to account, they are threatened, just like she was.
Ogbonna who is even more relentless than ever stated that she is most thankful to her mentors who made her realise how much difference she could make and were there to guide and lead her rightly.
Meanwhile, Legit.ng earlier shared five top facts about investigative journalist Kiki Mordi.
Not only was she brave, she has gone a long way in not just contributing richly to the discourse on female subjugation but the psychological trauma students go through.
PAY ATTENTION: Read best news on Nigeria's #1 news app
Do you have news to share? Contact Legit.ng instantly
Legit.ng wins most people friendly online platform award on Legit TV: