Xiaomi Pocophone F1 specs, review, price
The Xiaomi Pocophone F1 may not be among the latest devices in the market, having been released in August 2018. However, it still carries a lot of value for money. The device has an excellent full HD (high definition) display, a fast Snapdragon 845 processor and stunning pictures from the back and front cameras. The Pocophone F1's excellent battery life also makes it a worthwhile consideration for someone looking for a mid-range smartphone.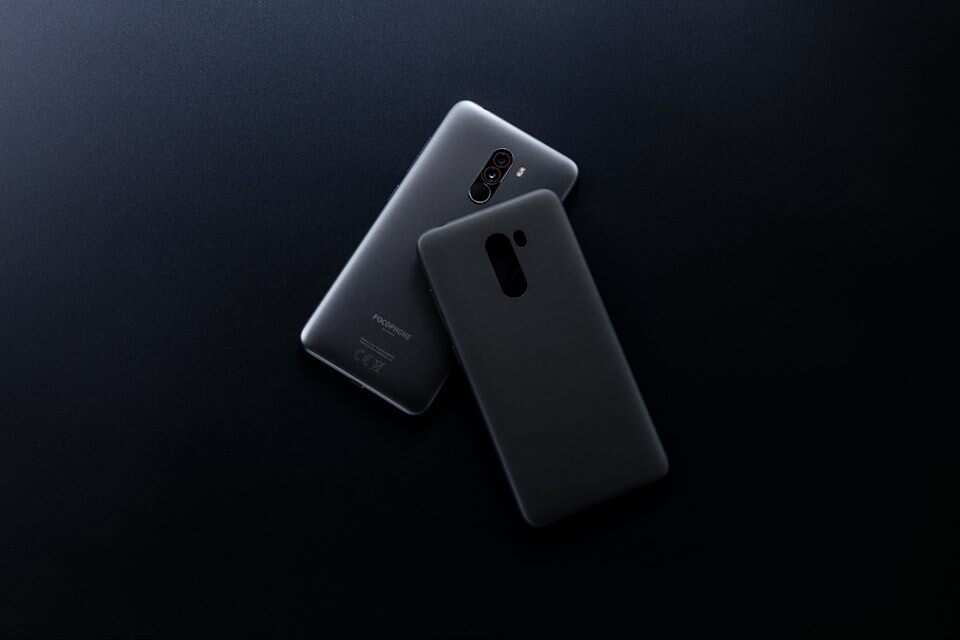 The Xiaomi Pocophone F1 comes preinstalled with Android Oreo (8.1). Users have the option to upgrade to Android Pie (9.1) for better functionality and updates. However, with the recent release of Android 10, the previous version might start looking a bit dated. The Xiaomi Pocophone F1 price for the base model is currently about 149,328 Naira.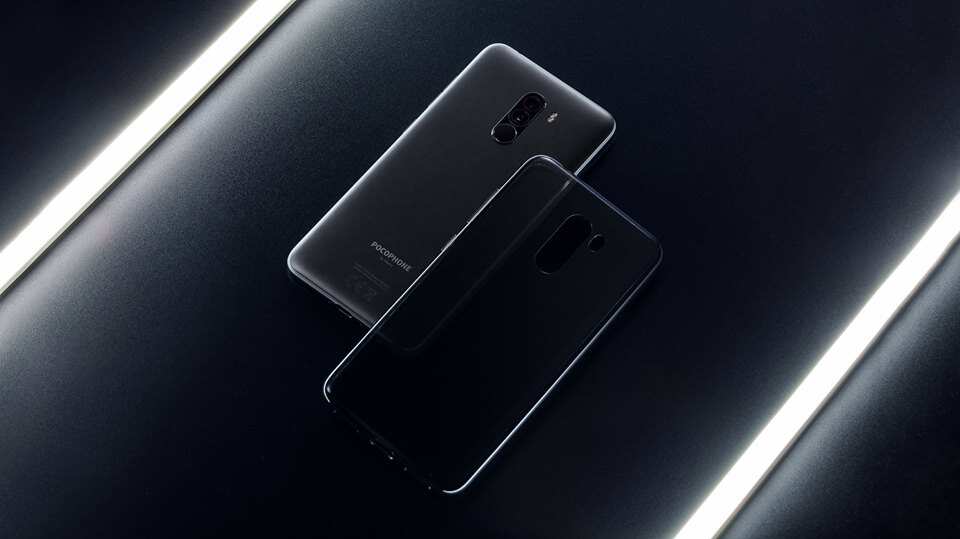 Overview: Is Pocophone F1 a good phone?
Here is an overview of the phone's pros and cons.
The good
Sturdy build.
Stunning display with fantastic contrast and tiny bezels.
Powerful Snapdragon 845 processor.
Excellent speakers.
Excellent battery life with fast charging.
Beautiful pictures from both cameras in good light.
Low price for the available features.
The bad
No IP certification for waterproofing.
No optical image stabilization.
No video stabilization.
No NFC (near field communication).
Xiaomi Pocophone F1 specs
Here are the phone's specifications.
Release date: August 2018
Dimensions: 155.5 x 75.3 x 8.8 mm (length, width and thickness)
Weight: 182 grams
Build materials: Front glass and plastic body
SIM card: Hybrid dual SIM
Display: IPS LCD touchscreen
Size: 6.18 inches
Display resolution: 1080 x 2246 pixels
Operating system: Android Oreo (8.1) upgradable to Android Pie (9.0)
Expandable memory: MicroSD slot up to 256GB
Internal memory: 64GB & 6GB RAM, 128GB ROM & 6GB RAM or 256GB ROM & 8GB RAM
Camera: 12-megapixel main camera and 5-megapixel depth sensor
Selfie camera: 20 megapixels
Bluetooth connectivity: Version 5.0 with A2DP, aptX HD & LE
Sensors: Fingerprint, proximity, accelerometer and gyro
Battery: 4000 mAH non-removable Li-Po battery
Charging: 18W fast charging
Price: From ₦ 149,328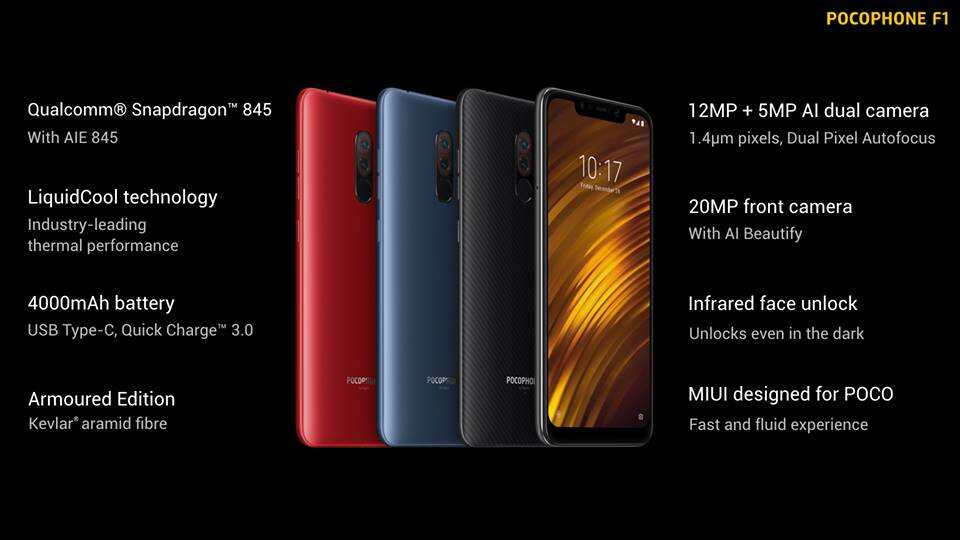 Here is a Xiaomi Pocophone F1 review, a look into the device's hardware, software and performance.
Hardware
Despite being over one year old in the market, the Pocophone F1 still packs a lot of features for its price point.
Design
The F1 is mainly made of plastic but still manages to look like a premium device. There is an armoured edition F1 made out of Kevlar for those looking for more oomph. A 6.18-inch display occupies much of the device's front. The display features a notch on top which houses the speaker, earpiece, face scanner, and selfie camera. The entire front is protected by a layer of Corning Gorilla Glass.
On the phone's rear, there is a fingerprint scanner that sits below the vertical camera module. The scanner is gently sunk in for easy reach. There is a USB-C port, 3.5 mm audio jack, and a microSD slot. Below the screen, a white-only LED lights up when the device has notifications. There is a bottom-firing speaker at the bottom of the device which supplements the front-facing speaker.
Display
Xiaomi was not keen on using 1440p displays even when the entire smartphone industry seemed to be doing so. The F1 is equipped with a 1080p IPS LCD measuring 6.18 inches. The 1080 by 2246 pixels display has an aspect ratio of 18.7:9. Despite the lack of 1440p resolution, the F1's display performs great, especially in terms of brightness. The device pumps out 461 nits at maximum brightness.
The F1's contrast ration of 1500:1 is also quite respectable despite not being as good as AMOLED displays. Colour reproduction is also excellent on the F1. Users can choose between the standard contrast mode and the automatic contrast mode. This will depend on user preferences.
Processor, performance, and storage
When the F1 was released, one of Xiaomi's objectives was to make it the 'master of speed'. To do this, the company equipped the device with a Snapdragon 845 processor coupled with six or eight gigabytes of RAM depending on the model. While the 845 is no longer the newest or fastest processor out there, it still packs a lot of punch for everyday tasks.
A vapour chamber cools the F1 with a copper wire running along its surface. This novel cooling system helps keep the F1's temperature in check and keep the device running optimally. The phone performs great in benchmark tests and the company's OS skin, known as MIUI, is well optimized for sustained performance. In terms of storage, buyers can choose from 64GB, 128GB and 256GB. All models come with a MicroSD slot that supports cards up to 256GB.
Xiaomi Pocophone F1 battery life
The F1 comes with a non-removable 4000 mAH battery, the same unit that ships with a few other Xiaomi devices. Users get a QuickCharge 3.0 compatible charger out of the box. However, the 18W unit is not quite as fast as compared to 20W and 30W fast chargers available in the market. The unit will charge the F1 from zero to about thirty-five percent in thirty minutes which is relatively slow by today's standards.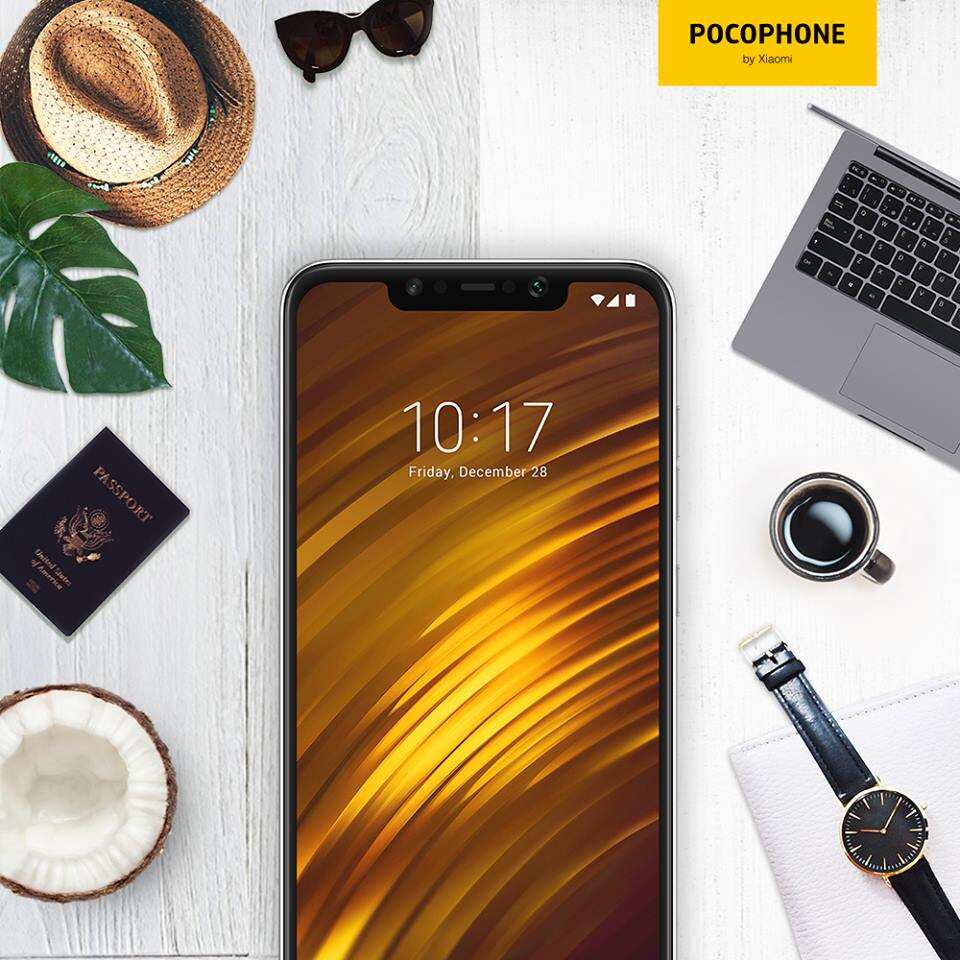 Once fully charged, the F1 achieved a ninety four hour Endurance rating on the gsmarena.com battery rating test. The battery performed great in all tests that included stand-by performance, web browsing, video playback and calls.
Speaker and call quality
The F1 has a cleverly-implemented stereo speaker setup. The device's earpiece acts as a secondary speaker to the main bottom-firing one. In a gsmarena.com audio test, the Pocophone F1 produced excellent results in terms of loudness, clarity, and richness of sound. When connected to an external amplification device, loudness dips and the audio suffers from minor distortion and crosstalk. Call quality is excellent and at par with the industry's best.
Software
What about its software?
OS and features
The F1 comes preinstalled with Android 8.1 and Xiaomi's MIUI skin version 9.6. The company promised an upgrade to Android Pie (9.0) when the device was launched. New users can navigate to the device's settings panel and update their F1 to Android 9 for better features, updates and an improved user interface.
In June 2019, Xiaomi announced that it had developed an Android 10 update for the Pocophone F1. However, the software was not ready for public release. The company invited users through the Mi Pilot MIUI program to test the new operating system on their F1 devices. The window was open until 7th July 2019. The F1 will undoubtedly be getting an Android 10 update in due time.
Camera, video, and image quality
The F1 comes with a dual-camera setup. In this age of triple and quad-camera configurations, the F1's dual setup does not seem like much. The primary sensor is a 12 megapixel unit from Sony while the secondary one is a 5 megapixels depth sensor. There is no optical image stabilization in the F1. There is a dual flashlight to help light up subjects in dim light.
The F1 camera produces excellent images in daylight. The photos are detailed, sharp and noise-free. Contrast is excellent, and the colours are lively and accurate. The image editing algorithm rarely uses auto HDR (high dynamic range) since the captured images have an excellent dynamic range. However, low-light photos are not great since they turn out soft.
The Pocophone F1 can record 4K video at thirty frames per second. When shooting video, audio is recorded in 192Kbps stereo bit rate. The video output from the F1 is impressive, with excellent sharpness, detail, and contrast. The dynamic range when shooting video is as good as when shooting stills.
Xiaomi Pocophone F1 accessories
The F1 comes in a nice-looking black and yellow box. Inside, buyers will also find a USB-C cable, 18W charging brick and a transparent silicone case.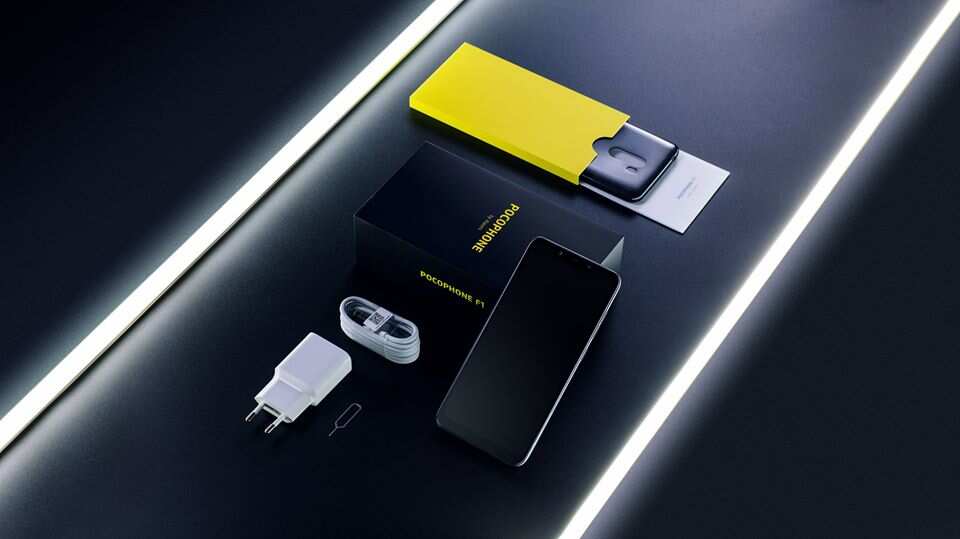 Xiaomi Pocophone F1 Jumia price
The device is available on Jumia starting at ₦ 149,328.
User reviews
Here are several reviews from Pocophone F1 users.
Competitors
If you are considering buying the Pocophone F1, then you might want to take a look at a few other alternatives before making the purchase. OnePlus 6 is a great alternative, but a bit pricier. For the extra cash though, you will get a better AMOLED display, optical image stabilization, and a glass body. The Oppo F7 costs the same as the Pocophone F1 and has a better selfie camera. However, the Oppo has an inferior primary camera, battery, and lacks fast charging.
The Xiaomi Mi 8 is within the F1's price range and offers a better AMOLED display, metallic frame, and glass body. However, Xiaomi's Mi device has an inferior processor and significantly smaller battery as compared to the F1. Lastly, Huawei's Honor Play is similarly priced to the F1 and has a better design. Besides the design, though, the Pocophone outdoes the Honor Play in all other aspects.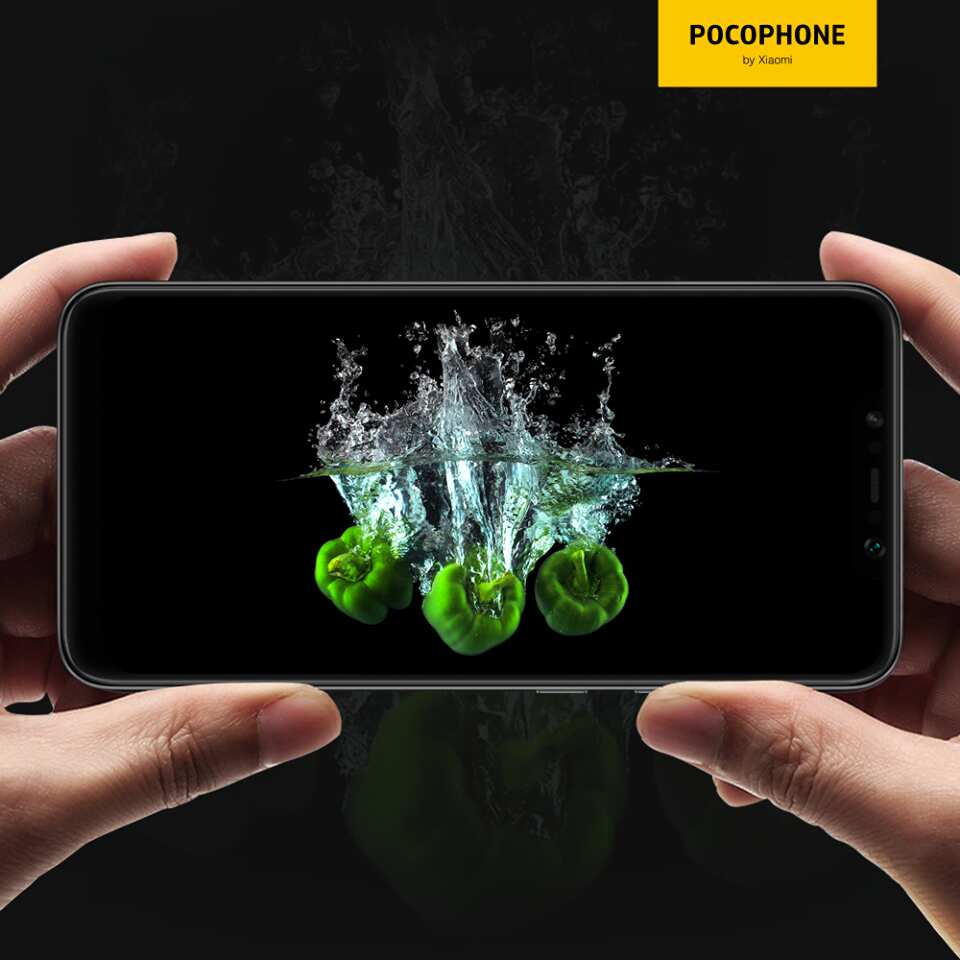 Verdict
The Xiaomi Pocophone F1 is among the best devices you can buy at its price range. The F1's display, battery life, camera, and processor provide excellent value for money. While low-light photography is less than impressive, the other fantastic features make the F1 a great device.
Despite being more than twelve months old in the market, the Xiaomi Pocophone F1 is still among the devices worth considering when buying your next smartphone.
Source: Legit