Great sympathy quotes: what to write in a sympathy card
It is often challenging to write a good bereavement or sympathy card without worrying about blowing it up. The struggle of expressing sympathies rests entirely on the proper choice of words even as you try to express heartfelt concern. While there are not enough words to heal heartbreak, our selection of sympathy quotes can relieve you from unnecessary distress. What do you write in a short sympathy card?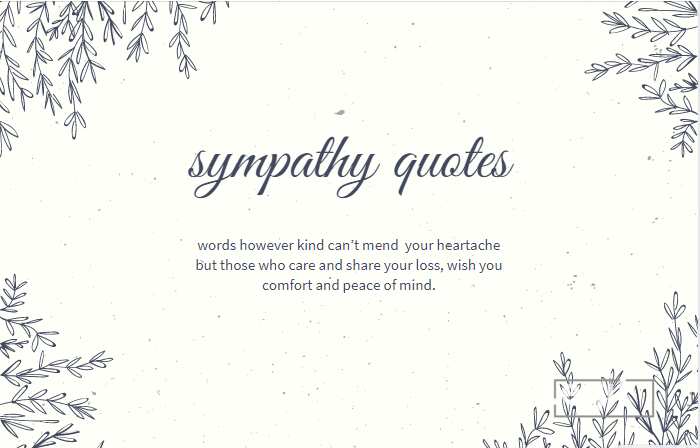 The difficulty of deciding what to write in sympathy cards varies considerably depending on your relationship with the recipient. Even then, it is overwhelming to make sure that you say all the right things without causing further damage. After all, your deep concern about sending the card should be genuine and a source of healing to the receiver. It is always worth knowing that no one is best at expressing these sad emotions. All you need is to make the other party feel your care in the simplest terms possible. Our guide samples some of the best sympathy card messages that you can always send to your beloved ones as they deal with a loss.
What to write in a sympathy card
Knowing what to say in a sympathy card is crucial in order to avoid including unnecessary information that may ruin its primary intent. Catchy sympathizing cards are those which are brief, well-reasoned but still simple. We advise that you prepare your card with creative sympathy notes to make sure you achieve a lasting impression. You can always use our sympathy messages to accomplish a more excellent impression without failing.
General sympathy card messages
I am very much sorry
Earnestly praying for your strength, peace, comfort, and healing in this painful moment
I hope that you get to experience the love that surrounds you, now and always
My sympathizing thoughts are here for you with loving support
Surrounding you with my heartfelt sympathy and thoughts of comfort
Celebrating a good life and praying for your comforting memories
I wish you memories of joy, feelings of comfort, and peaceful moments during this trying time
Always remember our love and care for you
I deeply sorry for the grief
Always find support knowing you are cared for and never alone
Personalized sympathy quotes for loss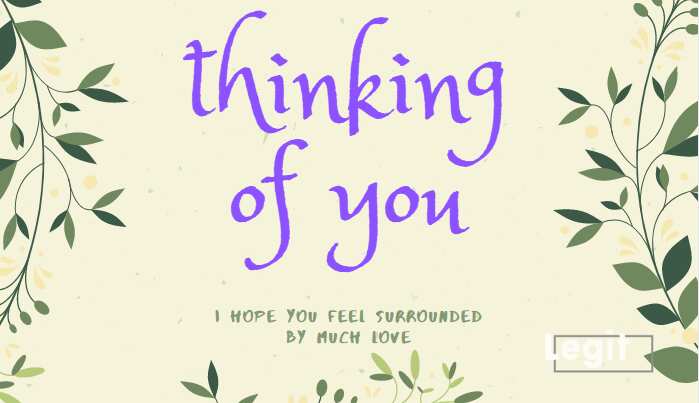 Sending a customized sympathy card is preferable when you want to drive the message more in-depth into their hearts. Mentioning their names where possible is even better.
Sympathy messages for loss of mother or father
Your dad brought up such a wonderful man in you, may you continually live in his loving and pride.
Your mother demonstrated such beautiful qualities that you now bear; she will remain in our memories
You cared for your father, and he was sure lucky to have you
Your mother left a shining mark on the world. It was a pleasure having known her
Memories of your father will always remain with us
I was a pleasure knowing and working with your mom; she will be missed
I didn't know your mom, but I am assured she must have been special enough to raise you
Sympathy messages for loss of a spouse
Sharing in your moment of sadness for the loss of sweet [NAME], and sending you comfort for the loss
If you ever want to share about [NAME], I will be there to listen
The joy that [NAME] brought into the world will always remain in our memories
There are no words but so much love for [NAME] surrounding you
Letting you know that my thoughts are with you always
We are uplifting you in prayer and holding you in our hearts
Sympathy messages for loss of a child
Find love and comfort even as your heartaches
Words can not express all of our sorrow. Sharing our peace and love in this challenging time
Surrounding you with love and holding you in our hearts and memories
I cannot start to imagine what you are going through, deeply sorry
The sorrow we feel, we cannot express in words. Sharing our love and peace during this cold time.
Sharing our prayers for your strength to find love in each day
Holding you in my heart and surrounding you with compassion and love
Child loss is heartbreaking, [NAME] will be missed for he was such a charming kid
Sympathy messages for loss of pregnancy
I am sorry that words cannot explain. Always holding you in my heart with love
Receive my good wishes that you may find comfort with love and peace
Receive love and always remember that you are not alone
I am here for you in this cold time
Just wanted to remind you how much I care about you
Sympathy messages for loss of a friend
I will miss [NAME]'s memories too – will carry him in my mind
Being a friend to [NAME] will remain my greatest gift
I am grateful to have known [NAME], I will always remember him often and always
I hope it brings you comfort knowing that [NAME] will remain in the hearts and memories of many friends
[NAME] made a remarkable difference in the hearts and lives of many. her memories are with us
A personal story of a friend who has passed will forever remain in my memory
What we have enjoyed, we can never lose, what we treasure profoundly becomes a part of us
May you find comfort in knowing there is one more angel beyond us
What an imprint of memory that [NAME] has left in our hearts. I treasure those loving memories.
You can find many comforting inspirational quotes at [Source: book, website, link…]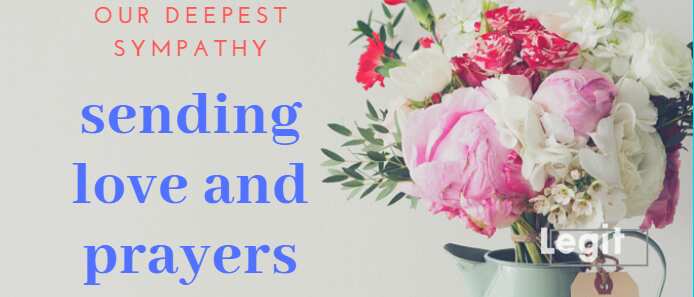 What should not be in a sympathy card?
Avoid cliché and vague statements because they may discredit your well-intended message. Keeping it brief, simple, and detailed is the way to go when learning how to sign a sympathy card.
Sympathy quotes are a great way to share how you truly feel about the loss of your loved ones. While these words may seem simple and compact, they could turn out to become exactly what the receiver needed to freshly spark their hope and internalize the loss.
Source: Legit.ng