Nigeria at 59: Balarabe Musa says south east most qualified for 2023 presidency
- Elder statesman and former governor of old Kaduna, Balarabe Musa, says at 59, Nigeria remains low compared to other countries which it started progress with
- Musa, who is chairman, Board of Trustees (BoT) of the Peoples Redemption Party (PRP), describes what Nigeria needs to make progress possible
- The former governor notes that Nigeria does not need the current 36 states of the federation as they are conduits for corruption
- The respected politician says nothing should stop the south east from producing President Muhammadu Buhari's successor in 2023
If Nigeria must keep its unity intact, then a person from the south east, an equivalent of the Zik of Africa, should take over from President Muhammadu Buhari. This is the position of an elder statesman and former governor of old Kaduna state, Balarabe Musa, in this exclusive interview with EROMOSELE EBHOMELE. Alhaji Musa also speaks on the kind of restructuring Nigeria needs as he takes a swipe at corrupt politicians
Nigeria is now 59 since its independence. How good have we fared? Has it been well?
No. It has not been well, particularly when you consider the resources available to us, both human and material. If you also take into consideration how far some other countries that started the same time with us have reached, you will say we have virtually done nothing. But currently, some Nigerians are not aware of the reason for this situation.
In your opinion, what are the reasons for this perceived backwardness?
What I will say is that we have relied on a socio-political and economic system which is now bankrupt, inefficient and out of bid. This system is based on self-interest first, public interest later or incidentally. Now, the world has reached beyond that.
After the world has dealt with monarchy, this system based on self-interest becomes irrelevant. We now need a productive system, one which is based on massive production leading to the welfare of the people. We need a system that dignifies the person, not the leadership. Now, let's be quite frank, the present social, economic and political systems control all developments in Nigeria. It is bankrupt and can't take us any further. It has relative advantages over its previous system but it has reached its limit. Now, we have to think of a better system. And a better system is one based on public interest first, and enlightened self-interest second. That is more productive, fair and promotes individual assertion for the welfare of all.
In other words, what we should now be looking out for is not capitalism or private enterprises or neo-colonialism or whatever you call it. We have passed that stage. That stage is no longer relevant. We now have to think of an alternative which is efficient and good enough. Experience over time has already shown that we can achieve what we want. We now need a social reconstruction in Nigeria starting with the leading role of the state in the economy to ensure peace, equality, justice, progressive even development of the country. That is the system we need.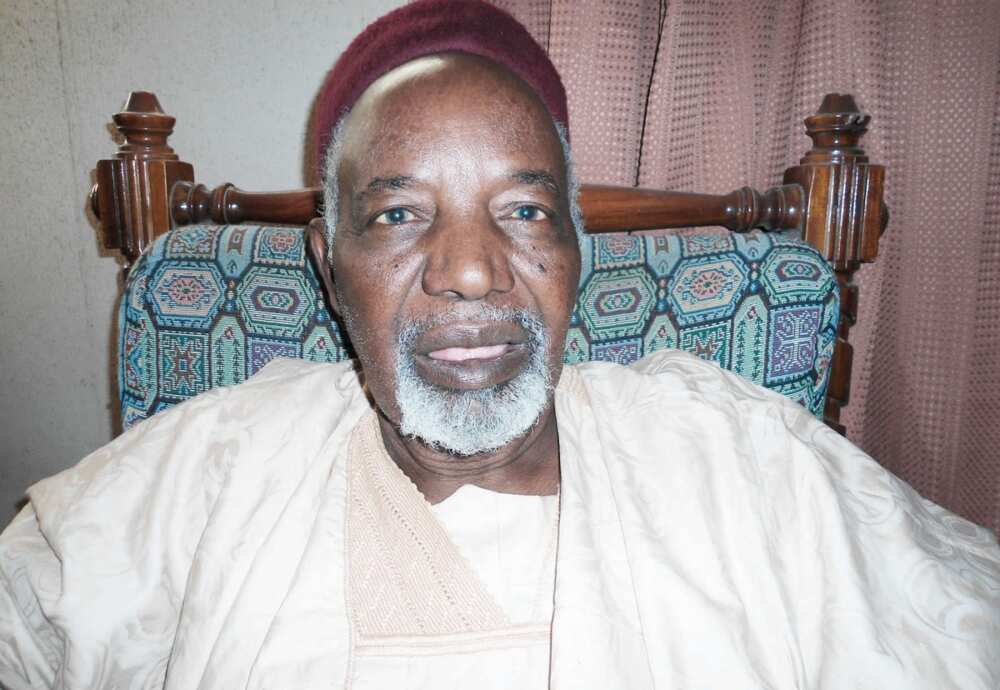 We don't require this system which maintains the status quo, which makes a few people richer than the entire country. All the wealth of the country is enjoyed by less than half of a million in a country with 185 million people. How can this system be productive? How can it be progressive or peaceful? No, we need a change of the system.
But this change might be difficult because while some Nigerians are calling for true federalism, others are rejecting it...
If you can change the system and the leadership of the system, you will not waste time talking about true federalism. It will just come on its own. Definitely, federalism is a good system of public management, but our problem in Nigeria is this: we talk about true federalism, we talk about restructuring and so on, but no one says exactly what it is and how relevant it is for the country. We don't want a system that will not be based on compromise from the different parts of the country, we don't want a system that will not be based on equality, we don't want a system that will not be based on justice, we don't want a system that will not be based on the dignity of the human person, we don't want a system that will not be based on the progressive development of the human person. These are the five fundamental issues. All these people talking about restructuring, yes, there may be need for it, but let us know exactly what they need so that we can all unite and fight for that.
Some of them are talking about making the regions more powerful than the centre; how can we afford that? We can't. That was how we came about the republican constitution because we wanted a centre that has relevant powers to unite the country and aid development. So definitely, there is need for restructuring and reducing the powers of the federal government, but let us agree on the level. If those talking about restructuring are talking about it in terms of making the centre less powerful or, if you like, powerless, then we cannot have it.
The centre must still remain powerful enough to unite the country and provide means of quick development without undermining the regions. Obviously, the four former regions were very effective, they worked very well and started the progress. Sadly, you can't compare them with the current 36 states, which are nothing but avenues for corruption. We do not need these 36 states, no, we need an arrangement that will leave the centre powerful enough to coordinate, but not too powerful to undermine the regions.
There are battles already ahead of 2023. Some northern elders are saying the region will produce President Muhammadu Buhari's successor while the south west and south east are angling for the seat. What should be done for a peaceful transition?
If we want reconciliation (and we need this reconciliation), if we need national unity, if we need justice, if we are for equality, if we are for progressive and even development, then we should support this politics of zoning. Whatever the problem, it will enable each section of the country to have a sense of belonging and make it easy for each section to contribute to the unity of the country.
As it is today, the north has had the presidency on many occasions as military or civilian. The south west has had it only once. South south has it only once. South east hasn't got it at all. Now if we want reconciliation, justice, equality, then we should concede the presidency this time to the south east. Let us not make the mistake of saying: Anybody from the north, anybody from the west, anybody from the south south, no. Let us all come together and participate in bringing equivalent of the Zik of Africa from the south east. We all remember what Zik of Africa meant to Nigeria. We can identify the person and should not leave the opportunity to pick him to the south east alone. We should all participate and get involved in selecting the individual. And once we identify him, then we have a greater hope than we had with the west, the north and the south south.
In an earlier interview with Legit.ng, Shettima Yerima, the national president of the Arewa Youth Consultative Forum (AYCF), had said someone from the north will succeed Buhari in 2023.
He even expressed belief that the south east would support the north to produce Buhari's successor in 2023.
NAIJ.com (naija.ng) -> Legit.ng. We have upgraded to serve you better.
Civil Society group passes vote of confidence on Buhari | Legit TV
Source: Legit.ng