Jhybo - Number One Lover ft. Madrina: video and reactions
The talented artist Jhybo, also known as Jibola Jasper, has collaborated with the sensational reggae and dancehall artist Cynthia Morgan, a.k.a Madrina, to release another banger: The new hit by Jhybo - Number One Lover is not the first project of the duo since they had collaborated years ago to release a banger titled 'Ejo Le Fero.' Since the song became a hit back in the day and dominated the airwaves, fans are confident that this new track will also follow the footsteps of their previous tune.
It seems like Jibola Jasper is not playing around in 2019. This year, Jasper has released hit after hit with songs such as 'Who You Go Vote For' and 'Small Work Big Money' featuring Lil Frosh and Chinko Ekun. To top up his thriving music career, Jasper has released the smash hit Jhybo - Number One Lover ft. Cynthia Morgan, a.k.a Madrina.
Jhybo - Number One Lover description
Date video was published on YouTube: September 26, 2019
Format: Video and mp3
Length: 3:37 min
Producer: Popito
Visuals by: Director Bicycle
Mixed by: Bahdman Clarke
Mastered ny: Spyritmyx
Jibola Jasper and Cynthia Morgan have painted a lovely picture relating to what they are singing about. The simple yet effective visuals created in the remote natural settings of Ogun State are only enhancing the mood of this charming song. Jasper is trying to pursue Cynthia Morgan and win her affection after falling hopelessly in love with her. The vibe of this song will leave you love-struck. It is such a sweet love song, and it is believed that this track will eventually become one of the most loved romantic songs of our generation.
Jhybo - Number One Lover comments and reactions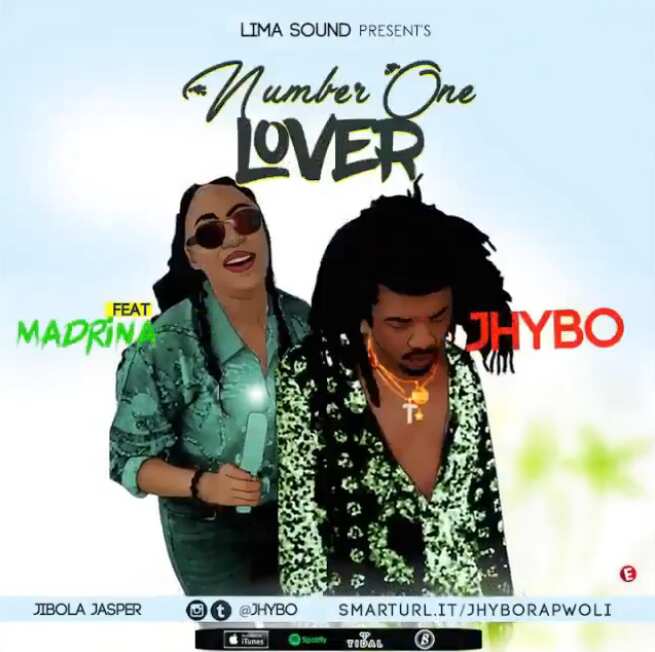 This is what fans on Instagram had to say about the new release:
yfnnathan1: Adorable
alhaji4ward19: You and Cynthia morgan sha
weezeebaby: Please don't be offended, do you by any chance know Cynthia Morgan whereabouts? Tell her that her day1 fans miss her ❤️
youngdavidoofficial: Much love boss , I dey gallant for you
dimahsissala1994: So sweet ❤️❤️❤️❤️❤️
dimahsissala1994: Mad Lyrics ❤️❤️❤️❤️❤️
jojomorelo: Fire tune
Jhybo - Number One Lover download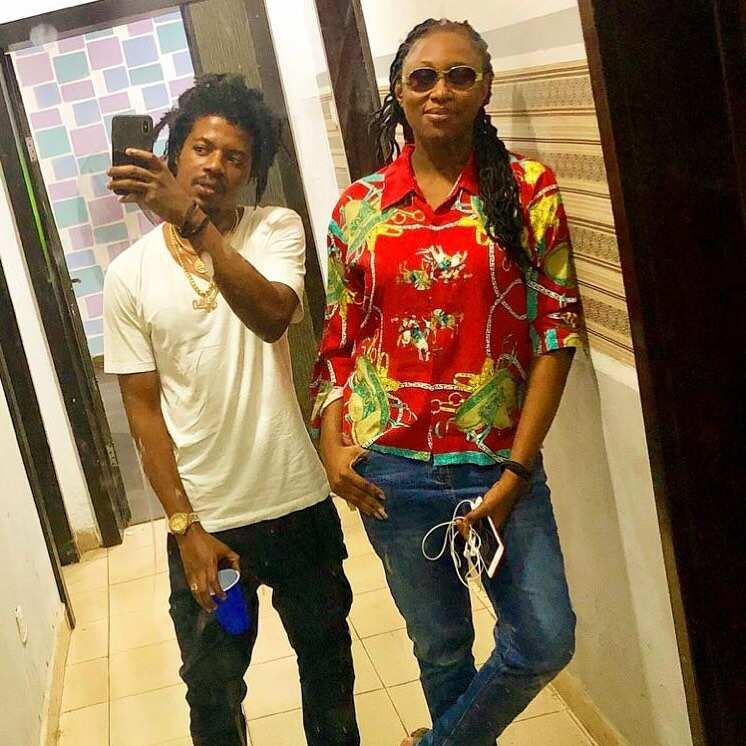 You can now get this mega-hit today by downloading it from any of these sources;
The official video of the song Jhybo - Number One Lover ft. Madrina has been released, and it is perfect. Jibola Jasper and Cynthia Morgan have done a great job in picking out the location, the dancers, and the props used in the shooting of this great video.
Similarly, the voices of these two artists have mashed up so well. This is an aspect that has made this song so appealing to listen to and even dance to. The video quality is spectacular, and you cannot resist watching it until the end and even rewinding it. It is addictive and entertaining.
What are your thoughts about Jhybo - Number One Lover ft. Madrina? Do you think that this song by Jibola Jasper and Cynthia Morgan is a street banger? Share your opinions with us today in the comments section below.
Source: Legit