Amanda Holden bio: age, height, net worth, husband
Amanda Holden is a British television personality best known for her role as a judge on the reality television show Britain's Got Talent. Besides this, she is also a talented actress, singer and television presenter. She has appeared in numerous TV shows portraying various roles throughout her career. The actress has often been in the limelight for reasons related to her on-screen and off-screen life.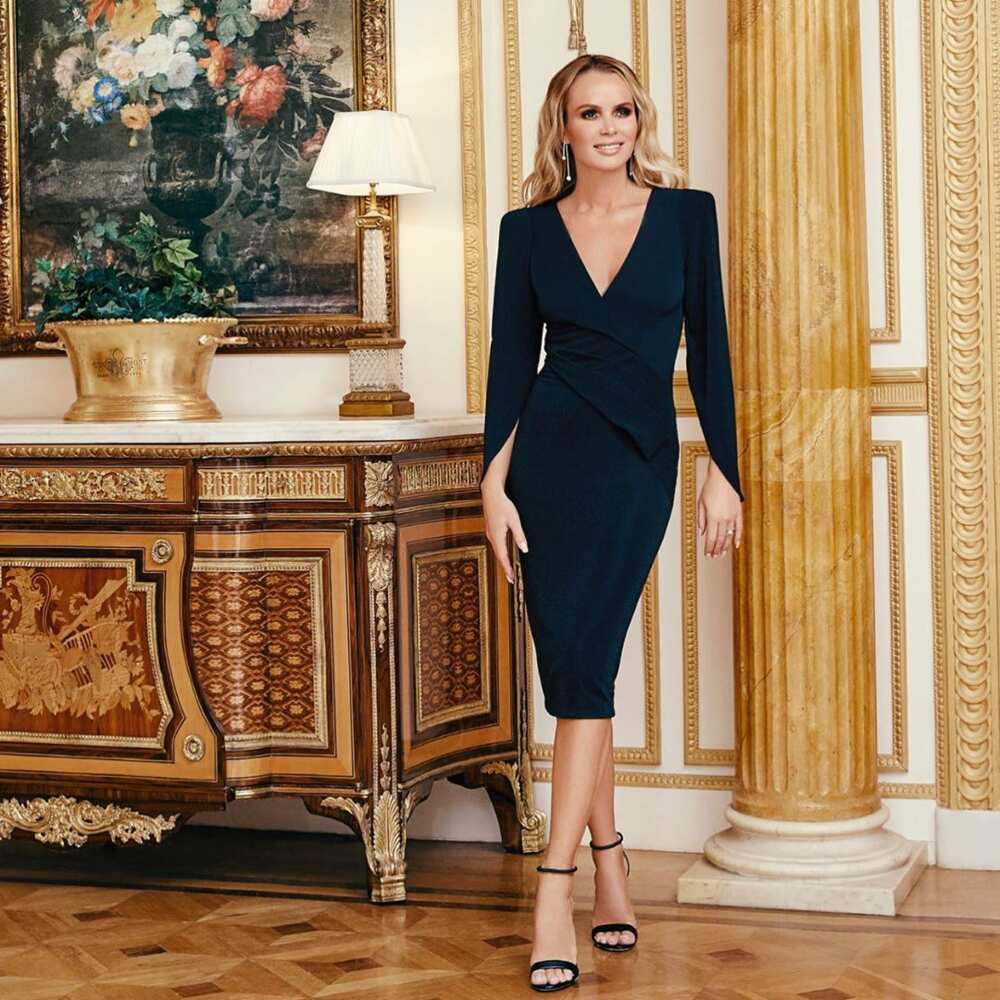 The actress was born on 16th February 1971 in Portsmouth, Hampshire, England. Amanda Holden age is currently 48 years. Despite having been born in Portsmouth, Amanda spent much of her childhood in Bishop's Waltham where she joined Bishop's Waltham Little Theatre Company at the age of nine. She then attended Swanmore Secondary School and later enrolled into the Mountview Academy of Theatre Arts.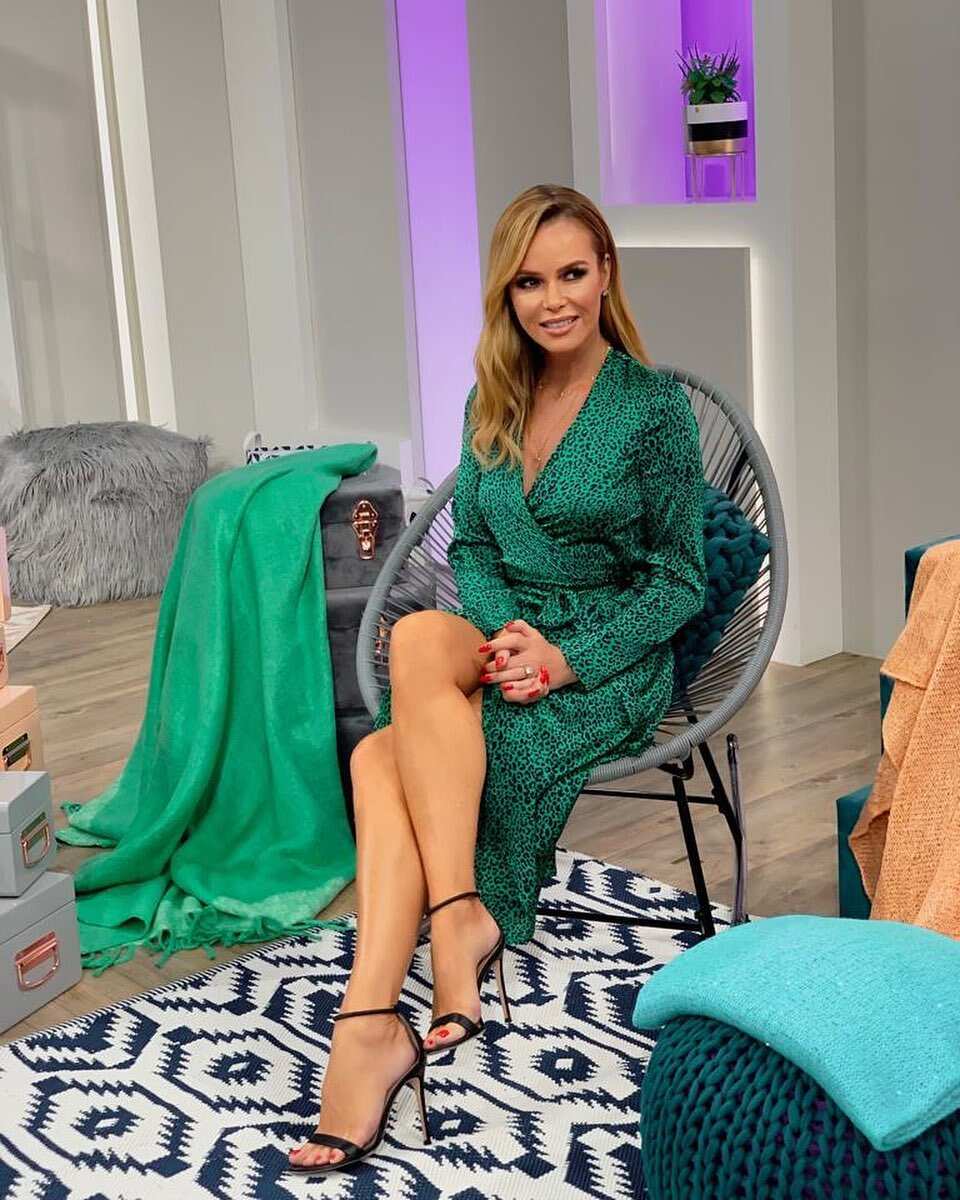 Amanda Holden profile summary
Name: Amanda Louise Holden
Birthday: 16th February 1971
Place of birth: Portsmouth, Hampshire, England
Nationality: British
Profession: Actress and TV presenter
Age: 48 years
Zodiac: Aquarius
Height: 5 feet 4 inches
Weight: 54 kilograms
Husband: Chris Hughes
Parents: Frank Holden and Judith Mary
Siblings: Debbie Holden
Children: Hollie Rose Hughes and Alexa Louise Hughes
Who is Amanda Holden?
She is a renowned British actress, television presenter, talent competition judge, author, and singer.
Amanda Holden height and other body measurements
The actress is 5 feet 4 inches tall and weighs 54 kilograms. Her body measures 35-24-34 inches at the bust, waist, and hips respectively.
Amanda Holden net worth
The actress has amassed quite a fortune throughout her career. Her current net worth is estimated at £4.5 million.
Amanda Holden husband
The actress got married to Chris Hughes in 2008 in a wedding ceremony held at Babington House, Somerset. The couple's best man was Formula One driver, David Coulthard. Holden and Hughes have two children together, Hollie and Alexa.
Amanda's marriage to Chris was her second. She had married comedian Les Dennis in 1995. The two later separated after Amanda's affair with Neil Morrissey was uncovered. They eventually split in 2002 and divorced one year later.
Cosmetic surgery
The actress once admitted to using botox. She, however, said that she discontinued the botox treatment after almost dying during the birth of her second-born daughter. The actress said that she has not had any invasive procedures since spending time in intensive care after Hollie's birth.
Amanda Holden singing career
The actress is allegedly set to launch her music career after being handed a £1 million contract by Virgin. This came after other labels such as Sony, Warner and Universal had bid for Amanda's signature. The actress's interest in singing peaked after she posted a video of herself singing the song Tightrope from the film The Greatest Showman. She was singing to celebrate her tenth wedding anniversary to her husband, Chris Hughes.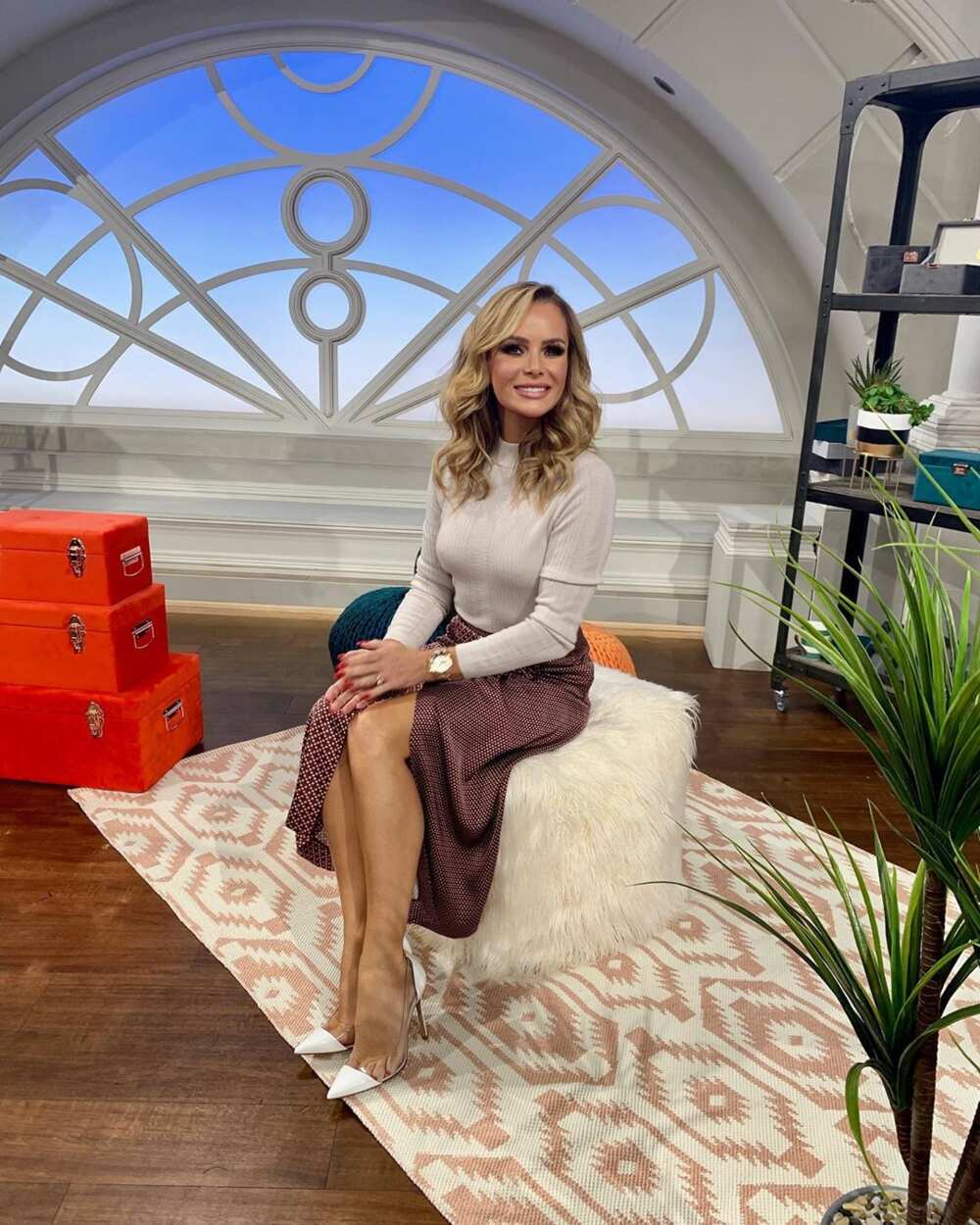 Amanda Holden tennis controversy
The talented actor is an avid tennis fan and is quite passionate about Wimbledon. She is as well known for her sexy tennis outfits as for her acting skills. In some photos captured in 2014, Amanda pulled up her skirt and teased her derriere, sporting a cheeky smile as the cameras clicked away. The actress had donned a short skirt and white top combo.
Amanda Holden tattoo
The Britain's Got Talent judge caused quite a stir when she revealed that she had a tattoo of Simon Cowell's face inked on her left thigh. She showed off her tattoo during an appearance at the Graham Norton Show in 2015.
Amanda Holden Britain's Got Talent
Holden has been a judge on the popular television show Britain's Got Talent since 2007. Her glamorous fashion choices and bubbly personality have made her a series regular on the show. However, her dressing choices have often landed her in trouble. In one instance, viewers complained, deeming her outfit too exposing for a family-targeted show.
Career
Amanda has featured in numerous television shows and a few films throughout her career. Here are the shows and movies, production years and roles played by the talented actress.
Television shows
A Night of Heroes: The Sun Military Awards (2009–2014): Co-presenter
Agatha Christie's Marple (2004): Lucy Eyelesbarrow
Amanda Holden's Fantasy Lives (2010): Presenter
Big Top (2009): Lizzie
Britain's Got Talent (2007–present): Judge
Celeb (2002): Debs Bloke
Cutting It (2002–2004): Mia Bevan
Dispatches: Exposing Hospital Heartache (2014): Presenter
EastEnders (1994): Carmen
Give a Pet a Home (2015): Presenter
Greasemania (2003): Presenter
Hearts and Bones (2000–2001): Louise Slaney
I've Got Something To Tell You (2016): Presenter
Jonathan Creek (1998): Petra
Kiss Me Kate (1998–2001): Mel
Lorraine (2012 and 2016): Guest presenter
Mad About Alice (2004): Alice
Out of My Depth (2009): Trainee midwife
Ready When You Are, Mr McGill (2003): Police officer
Superstar (2012): Presenter
Text Santa (2015): Co-presenter
The Celebrity Apprentice (2019): Contestant
The Door (2010): Co-presenter
The Grimleys (1999–2001): Geraldine Titley
The Nation's Favourite Bee Gees Song (2011): Narrator
The Worst Witch (2017–2018): Miss Pentangle
This Morning Relief (2014–2015, 2017–present): Presenter
We Know Where You Live (1997): Various characters
Wild at Heart (2006–2008): Sarah Trevanion
Films
Intimate Relations (1996): Pamela
One Chance (2013): Herself
Amanda Holden hot pictures
Here are some stunning photos of the renowned television personality as well as some comments from Twitter users.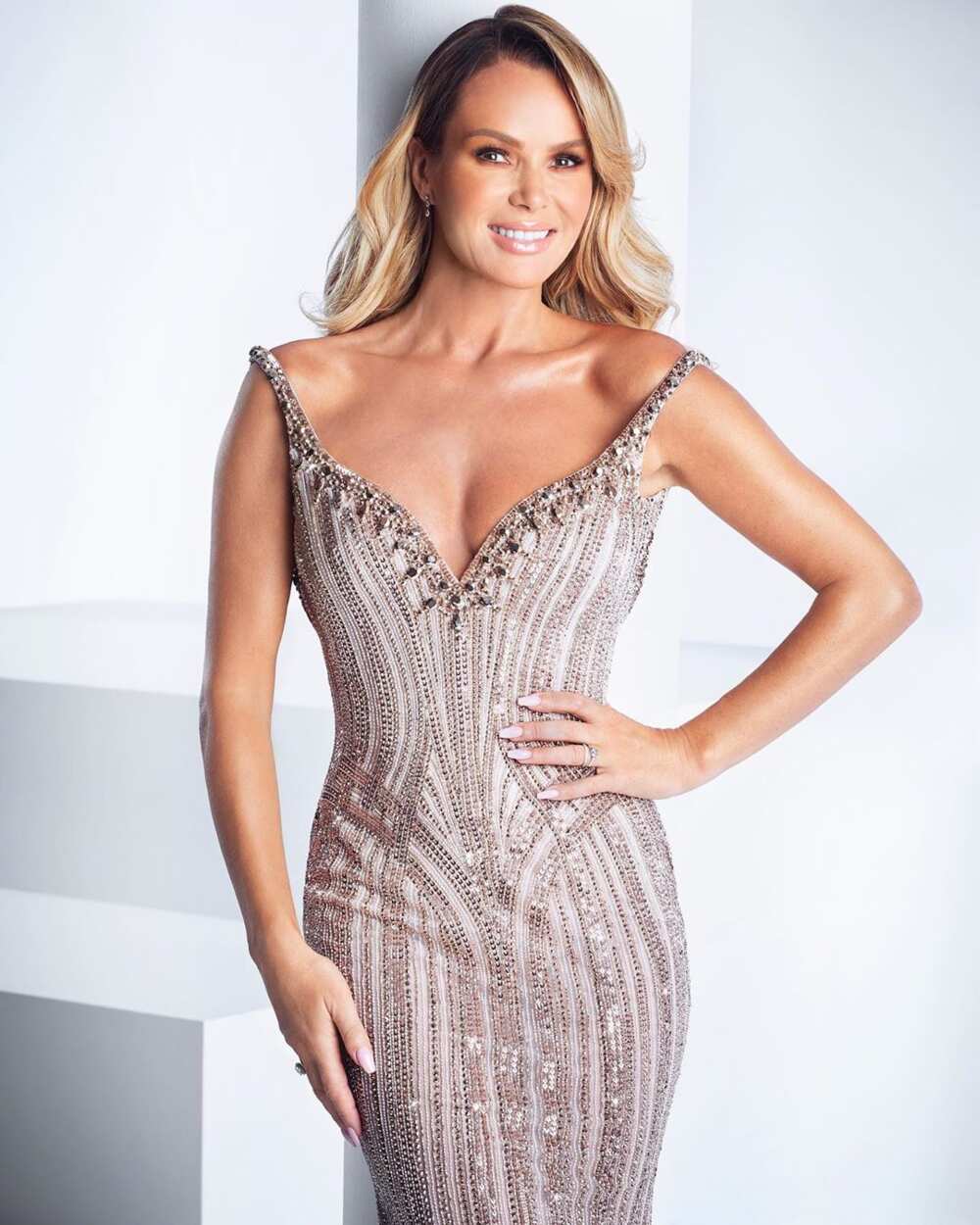 This Amanda Holden bio portrays a picture of a determined woman who has an excellent presence in the entertainment industry. The sheer number of shows in which the actress has appeared speaks volumes about her media prowess. The bubbly television presenter has undoubtedly gained a considerable fan base throughout her career.
Source: Legit.ng