Samsung Galaxy A20 specs, review, price
Samsung Galaxy A20 is one of the best Galaxy series phones that you can own. If you love a smartphone that is both functional and beautiful, then you should consider getting the A20.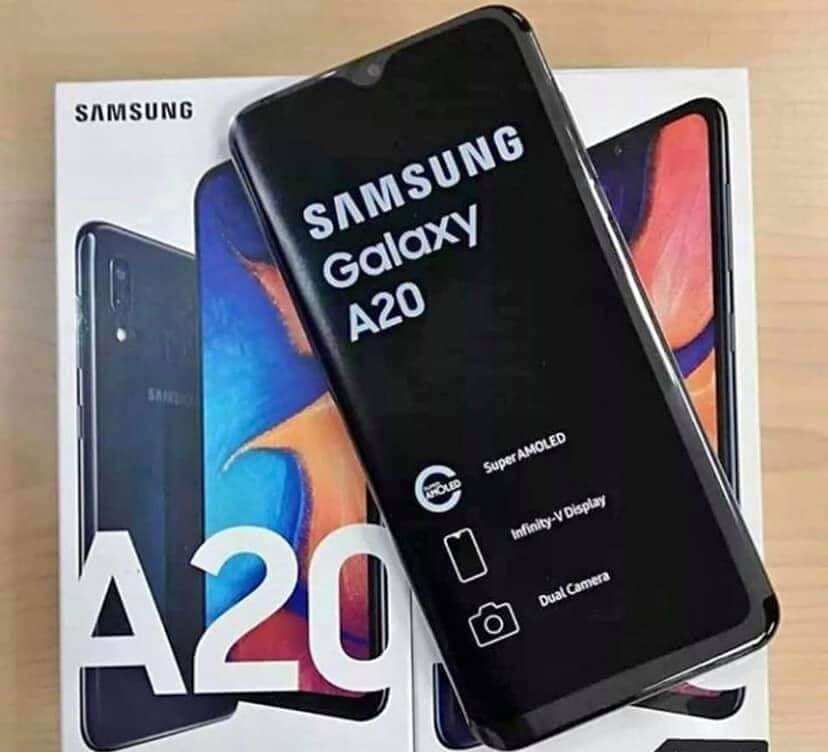 Samsung Galaxy A20 has been around for quite some time now. It was released in April 2019 and has been attracting a lot of attention as buyers appreciate it for its unique features.
Introduction
A lot of users find the Samsung Galaxy A20 to be great because of its battery life. In addition to that, it comes at a fair price that many people can afford. It has been loved and appreciated for the following highlighted features:
It is fairly priced
Has an amazing battery life
Its camera is amazing for a budget device
It has a dedicated card slot
The Samsung Galaxy A20 price in Nigeria is also affordable, just as it is in other parts of the world. According to naijatechguide.com, the phone's price starts at 52,000 Naira in Nigeria. It can be found in leading stores in the country.
Samsung Galaxy A20 overview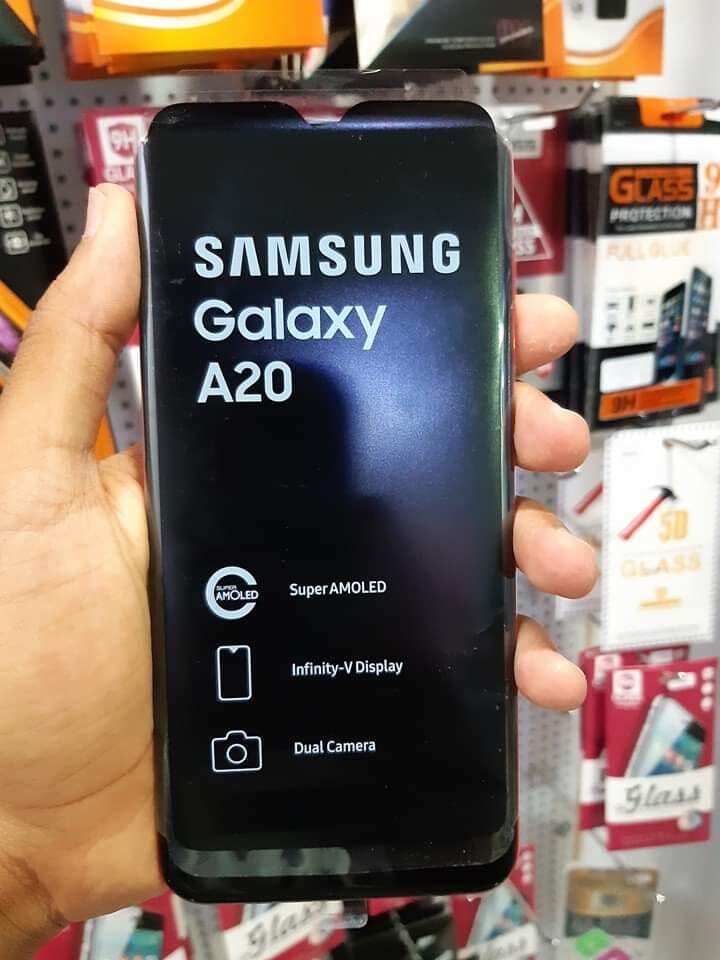 Before purchasing this gadget, you will definitely need to know what you stand to gain. As such, you have to consider the pros and cons it comes with. After all, you want to buy a device that will be useful to you in the long run. So, what are the features of Samsung Galaxy A20 that make it stand out? While at it, you may also want to take note of its downsides.
Pros
Comes with a premium design
Has an AMOLED display
It comes with a dedicated card slot
Comes with fast charging ability
It has excellent software
Cons
Its performance is not the very best
The camera performance is average
It has low display resolution
Samsung Galaxy A20 specs
Check out the following general specs of the Samsung Galaxy A20 at a glance.
Display (resolution): 6.4-inch AMOLED (1560 x 720)
Battery: 4,000 mAh
Size: 6.24 x 2.94 x .03 inches
CPU: Samsung Exynos 7904
Front camera: 8-MP (f/2.0)
Rear cameras: Dual: 13-MP (f/1.9); 5-MP wide-angle (f/2.2)
RAM: 3GB
Storage: 32GB
MicroSD: Yes, up to 512 GB
Weight: 5.86 ounces
Samsung Galaxy A20 hardware
How big is a Samsung A20? What makes it attractive and functional? These are just a few of the questions you need to answer. The gadget comes with a beautiful body that is attractive. It also has an appealing outward appearance that makes it fancy to carry around. The following are a few more aspects of the phone's hardware you need to know about.
Design
This phone is not different from all the other A-series released in 2019. It comes with an infinity-V display with a slim plastic body. The smartphone comes in 5 different colour options namely black, coral orange, red, deep blue, and golden.
It has a 6.4-inch display and superslim bezels with a top U-shaped notch casing. It also has a front-facing camera, which makes the Galaxy A20 to be easily mistaken for other fancier phones. It is one of Samsung's best phones especially if you consider the fact that it is affordable. The plastic casing does not seem cheap too. However, you need to consider getting a cover since the phone is prone to scratches.
Display
It comes with a 6.4-inch AMOLED display as already mentioned. It has a 1560 x 720 resolution. This may not be as sharp as the FHD+ panel found on the A50 but it works just fine. You may have to compromise on the text, the app icons as well as the gestures as they all appear to be partly jagged on this phone's display. You may also want to watch out for the video streaming since the display is not ideal as it is currently.
It also comes with a very huge and bright screen that hits 465 nits on the light meter. This falls just under smartphones' average of 488 nits. However, the display is bright enough that you can see it on a sunny day. The A20 also features a convenient dark mode that does not make you strain when using the phone, especially at night.
Processor, storage, and performance
When it comes to performance, this phone is of average performance. It has an Exynos 7904 chipset powering it. This works for mid-range systems. This less powerful chip is what makes the phone affordable.
According to an overall performance test, the phone scored a 4,174 in Geekbench 4. This test measures the overall system performance. You need to be careful with how you use the apps on the phone. This has to be done one at a time if you do not want it to lag. Using multiple apps causes the phone to slow down everything else.
This phone is not made for gaming, which is the case with most mid-range and budget-friendly smartphones. In addition to slow apps, there are other things that are also painfully slow with the app including its fingerprint sensor. When choosing to purchase this phone, you have to compromise a lot of other aspects including speed.
When it comes to storage, the Galaxy A20 holds 32GB of storage. However, only 15GB to 20GB of it is utilized for your photos and other apps. The programs Metro preloads on the device. While it is possible to delete some of them, you may have to disable others in the settings if you are to get more storage back.
Battery
This may be the one thing that you will love about this phone. The battery life is impressive as it comes with a 4,000 mAh battery. Continued usage of the phone gives you at least 13 hours of service. It comes with a fast charger bundled in the box. The battery charges up to 35 percent in the first 30 minutes and generally takes less than two hours to get to full charge.
Samsung Galaxy A20 software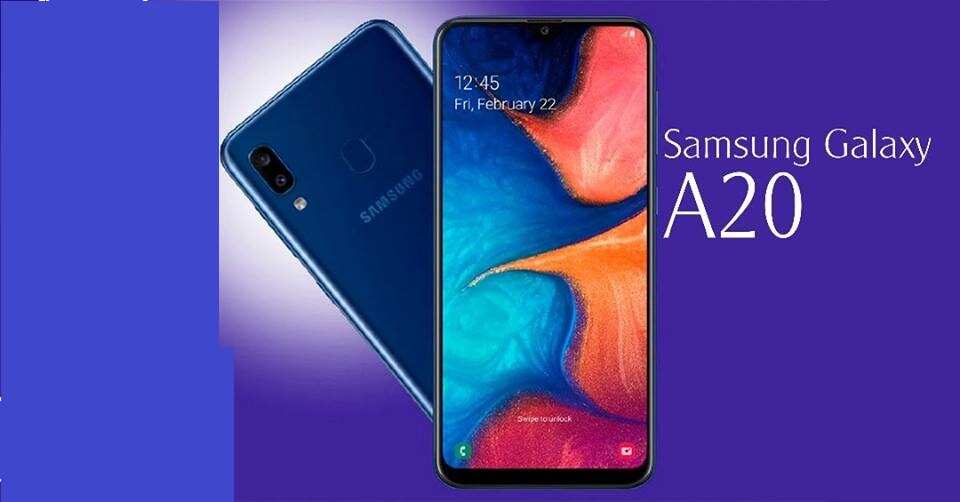 The software of the device is crucial as far as its performance is concerned.
OS and features
This Galaxy gadget comes with Android 9 Pie installed. It also comes with a One UI interface meaning that large app icons, as well as texts, come at the bottom of the screen. This is what makes the big-screen work. The gesture-based navigation is very simple and easy to understand. This unique navigation will ensure that the screen remains clean and free from extra buttons.
Camera, video and image quality
The Samsung Galaxy A20 comes with a dual-camera setup on its backside. Its main camera is a 13 megapixels 76° wide-angle camera that has autofocus. The camera comes with a 5 megapixels 123° ultrawide angle camera. It is this camera that offers an LED flash, HDR, and full HD video recording.
The V-cutout on the gadget's display comes with an 8 megapixel selfie camera.
Samsung Galaxy A20 review
The mid-range phone has received a lot of attention from fans and potential buyers. Here are a few of the things they are saying on YouTube.
Potato BREAK: I didn't charge my phone for 3 days, and it still had 30%
Barbara Mcmurray: I have a Samsung A20 cell phone. When I recieve a call it won't let me take the call, I have to see who it is and call them back. I don't use any locks on gadget. Please Help Solve This. Thankyou Barbara McMurray Tampa Fl
Fantasy.Girl: He said nothing about the great space. 32gb is pretty d**n good!! At least for me!!!
Radiatex: thank you for making a phone review video that is 20 minutes long.
lisa kriz: Love love this gadget. Just got it today. Don't ever get a stylo 4 they don't last long and the stylus keeps breaking. Great camera great data fantastic wifi. Very satisfied !!! Great phone !!!
Habon Hajira: Got this phone for my mom and she loves it great camera. 32gb storage definitely buy it if your thinking about getting a new device
Deepak Balodiya: I feel two bad feature 1. caller function. because there very slow this time 2. live focus because it is only focus by face otherwise no focus other content
Verdict
If you are on a tight budget and are looking for a manageable device, then this is it. You can buy your Samsung Galaxy A20 at Jumia or from any leading store at an affordable price.
With all the Samsung Galaxy A20 accessories already described above, you can be sure that this phone will serve you well. Just make sure you manage your expectations. It may not meet all your camera needs but the perks it comes with are worth the price.
Source: Legit.ng