Xiaomi Mi 9 specs, review, price
Are you wondering about the new Xiaomi Mi 9 phone? The phone was released earlier this year in March and has since been attracting a lot of attention as fans appreciate the features it offers.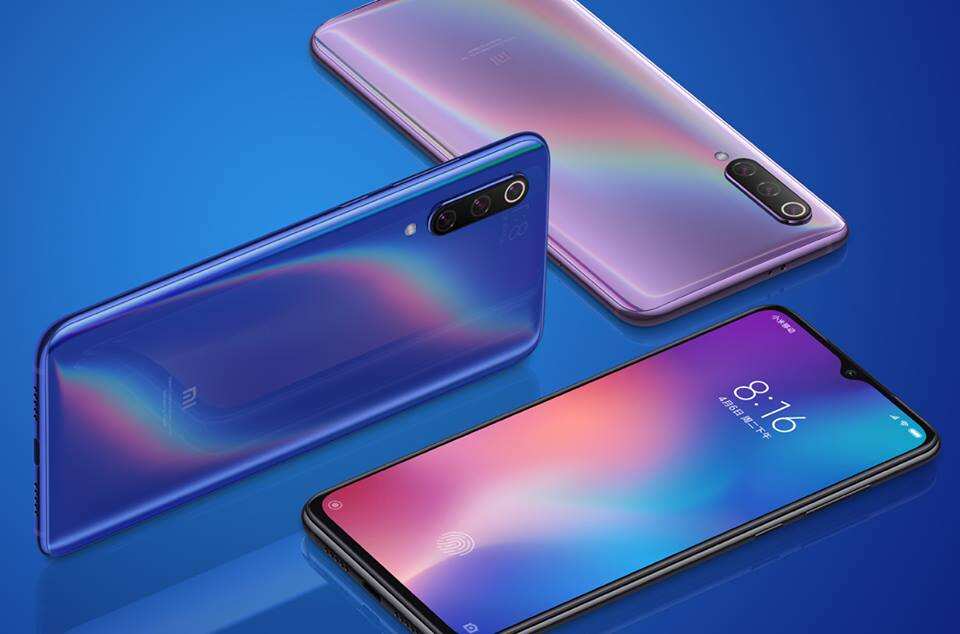 Xiaomi Mi 9 has been in the market for quite some time while now. Its reviews have been positive so far with a few complaints here and there. Here is what you need to know about the sleek phone.
Introduction
The Xiaomi Mi 9 smartphone is the upgraded version of Xiaomi Mi 8. It was launched in February 2019. It comes with exciting features that include a 6.39-inch touchscreen display that has a resolution of 1080 x 2340 pixels with an aspect ratio of 19.5:9.
The Chinese manufactured phone is loved for the following features.
It is light in weight.
It has a dual sim.
It has a Corning Gorilla Glass 6 protection.
It comes with an excellent resolution.
The phone is available in different countries. In Nigeria, it is available for two prices. The first one is available for 189,000 Naira or €449 and it comes with 6GB + 64GB. The second price would be 210,000 Naira or €499 where the phone comes with 6GB + 128GB.
Xiaomi Mi 9 overview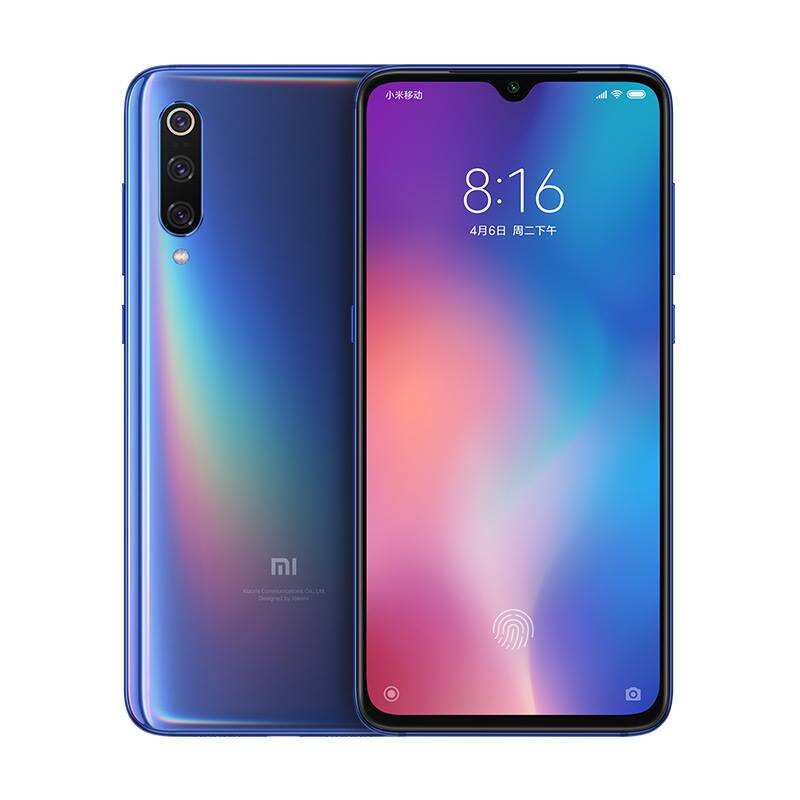 Like it is with all other phones, there are certain things to look at before you purchase a new gadget. Here are pros and cons that you need to look out for when considering to buy the Xiaomi Mi 9 phone.
The good
These are some of the great features the phone offers.
Affordable smartphone compared to others with similar features.
The phone is the first of its kind to have 3 rear cameras with 48MP.
20W wireless charging.
First Xiaomi device to run on Qualcomm's latest Snapdragon 855 chipset.
Excellent hardware that is similar to the hardware of the Galaxy S10+ but at half the price.
Gorgeous design.
The bad
Every good thing has its demerits too. Here are some of the features of this gadget you may need to overlook or decide if they are worth compromising about.
Small battery capacity, especially considering that we are in 2019.
A single down-firing speaker which shows that the manufacturers did not take the audio seriously.
A capacitive sensor that makes securing the phone difficult.
It is not waterproof.
The camera is not as outstanding as would be expected of this calibre of phone. It may not be the best in low light.
No headphone jack.
MIUI is bogged down with numerous ads.
No certified IP rating.
Xiaomi Mi 9 specs
Check out the following Xiaomi Mi 9 features at a glance.
Screen size: 6.39-inch, Super AMOLED
Screen resolution: 1080 x 2340 pixels (~403 ppi density)
Weight: 173g
OS: Android 9.0 Pie (MIUI 10)
Rear camera: Triple 48MP + 12MP + 16MP
Front camera: 20MP
Protection: Corning Gorilla Glass 6
Processor speed: Octa-core Qualcomm SDM855 Snapdragon 855; Octa-core (1x2.84 GHz Kryo 485 & 3x2.42 GHz Kryo 485 & 4x1.78 GHz Kryo 485
Memory: 6GB/8GB RAM
Storage: 64 GB, 128GB of internal storage
4G LTE: Yes
Battery: 3, 300mAh non-removable Li-Po
Fingerprint sensor: Yes - under the display
Video support: MPEG4, MP4, H.265
Colours: Lavender Violet, Ocean Blue, Piano Black
Xiaomi Mi 9 hardware
Physically, the phone is a beauty to behold. However, there are other features that make it attractive on the outward.
Design
Its holographic spectrum is responsible for the phone's funky look. To add to this, it comes in a variety of colours including blue and violet. The black colour makes the gadget shine even more. It is glossy and prone to fingerprints and smudges. For more options, the phone comes with a transparent alternative too.
You can pick from any of the colours including the Piano Black, Ocean Blue, and Lavender Violet, as well as in faux Transparent. You can go for the blue and violet variations which have a nice gradient at the back. The Piano Black may seem boring but it is still a great looker. The transparent one comes through with futuristic prospects.
The entire back of the phone comes with a Gorilla Glass 5 piece that bends towards the frame. The ups and downs of the rear curves make it appear thinner than it truly is. However, the grip suffers. The polished metal frame does not support grip but it helps enhance the look. It would be safe to say that Xiaomi chose to favour beauty in place of practicality as far as design is concerned.
Display
Talking of display, the phone delivers exactly what it promises with its decent brightness. This is just perfect for an OLED panel of 430 nits. This can go up to the highs of 620 nits, especially when left on Auto.
The sunlight contrast on the phone is perfect as it delivers the best form of brightness expected of any AMOLED screen. Leaving it on Adaptive Contrast, which is the default, makes the phone change colour according to the surrounding light. The increased contrast mode gives a saturated look that boosts the reds and greens but also goes slow on the blues.
Processor, storage and performance
The phone comes with an internal storage capacity of either 64GB or 128GB. It is powered by a 2.84GHz octa-core Qualcomm Snapdragon 855 processor and has either 6GB or 8GB of RAM. When it comes to performance, the phone has been rated as one that delivers what it promises. Games run quite effectively on it, making it an attractive option for any person seeking to find an excellent quality phone at a low budget.
On gaming performance, it comes with the new Adreno 640 GPU that offers support to the Vulkan 1.1, HDR Gaming, as well as Physically Based Rendering. It is also expected to offer a reasonably good performance bump over the 630 with Snapdragon 845.
Battery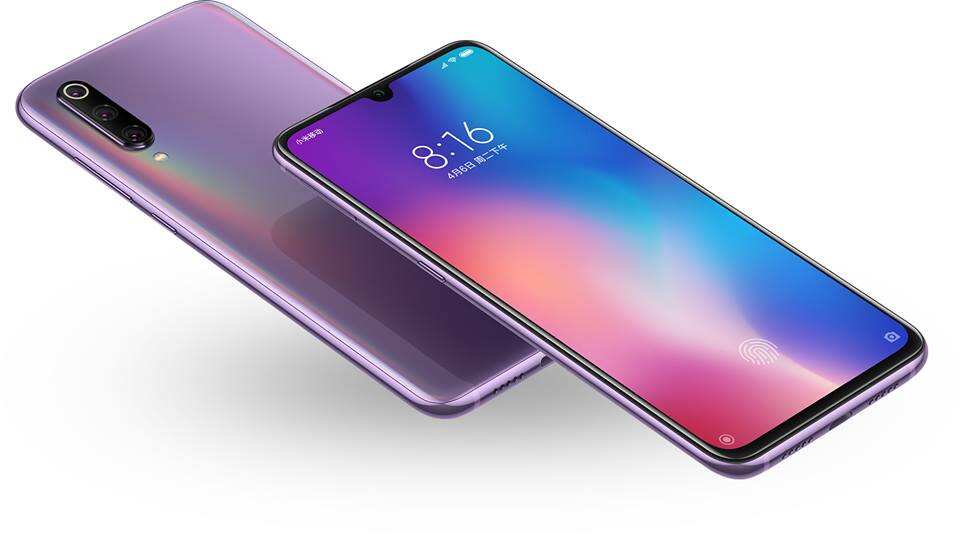 There is a lot to say about the Xiaomi Mi 9 battery. First would be to note that the battery life depends on use. The gadget is powered by a rather modest 3,300mAh battery which is 100mAh less than the cell of its predecessor, the Mi 8. This can be considered as another low but with the support of both wired and wireless fast charging, the phone quickly redeems itself.
Onto the tricky part though, the charger. The phones come boxed with an 18W charger. This means that 45% of your charge can be depleted in half an hour. This would be sufficient for medium to low gadget users. If you are the kind that needs heavy usage of the device, probably because you must be online continuously, then at an extra 20 dollars, you can get yourself a faster charger.
Even so, with Mi 9 supporting the 27W wired as well as the 20W wireless charging known as Charge Turbo, things can be simplified. It is possible to access both goodies in the Xiaomi Mi 9 wireless charger bundle. While it is not possible to buy the pieces separately, the phone's general price makes it understandable. If you use the optional accessories and the boxed charger, it is possible to get your device to 70% charged in just 30 minutes which means that full charge will take a maximum of 65 minutes.
Speaker and call quality
While the sound may be questionable in some quarters, the phone comes with a linear speaker and an audio output that is amplified by Smart PA. One demerit that should be factored in is the fact that it has no 3.5mm headphone jack. With a little more consideration on the audio quality, this phone may have been near perfect, but then again, you cannot have everything.
It is true that a lot has changed from the previous version of the phone, but fans can relax knowing that the excellent speakers are still with us. While it is disappointing that the new phone lacks stereo booster speakers, it has excellent speakers whose loudness is unquestionable. When it comes to audio quality, the Xiaomi Mi 9 is rather impressive with the active external amplifier as it delivers an output rated at above-average loudness, not to mention the flawless clarity.
Software
It is important to have great features and hardware components for a phone, but when it comes down to it, the software is just as crucial for a phone's excellence. Here are some of the software aspects that make the Xiaomi Mi 9 stand out.
OS and features
Without an excellent Operating System, the gadget is as good as dead. This phone runs on the latest MIUI 10 launcher on Android 9 Pie. The MIUI 10 is responsible for the system's enhanced looks, performance and gestures but still retains the MIUI logic. This means that any former user will feel at home. The same can, however, not be said for new users who will need some time to get the hang of it.
Some of the most notable visual variations with the MIUI 10 are. among others; refined system icons, notification shade, Android Pie-styled volume sliders and brightness sliders, and finally, the quick shortcuts. Users will also love the additions this new phone comes with, including native support for navigation gestures, Picture-In-Picture mode that is available in a few compatible applications, a brand new Recents menu -coming with useful gesture support, native autofill support, improved screen recording, enhanced AI, as well as better app management.
To all the mentioned enhancements and additions, add the ability to choose as many themes as you want as well as the always-on-display support.
Camera, video, and image quality
Making an entrant in the market as the first Xiaomi phone to have a triple camera, the main camera has 1/2" 48MP sensor behind f/1.75 lens on the back of the gadget which spits 12MP images. If you love photos, then the new Xiaomi Mi 9 camera will fascinate you. Apart from the main camera, there is the 12MP telephoto snapper that allows for 2x optical zoom, and a 16MP ultra-wide-angle shooter. It also has a Sony IMX586 48MP sensor that uses a Quad Bayer arrangement. This serves as a 12MP sensor with huge 1.6µm pixels as well as a real-time HDR. The 12MP telephoto shooter has 1.0µm pixels and f/2.2 lens.
The phone's 48MP sensor is located behind an f/1.75 lens. Not even one of the 3 snappers has optical stabilization. The third and final camera, which is the newest for the new Mi series, is an ultra-wide-angle 13mm 16MP snapper behind an f/2.2 lens. It comes with a few surprises of its own, considering that it is an ultra-wide camera yet it offers excellent autofocus.
The camera app remains still pretty much the same as it allows users to adjust for beautification and other reasons. On picture quality, the default wide-angle or 1x photos are from the 48MP sensor. Once the phone gets to work, the finished product is 12MP resolution. As long as you are not so much into artefacts, then you will love the fact that the photos showcase a lot of details, superb contrast, lively and accurate colours, impressive dynamic range, and generally excellent processing. The HDR effect could do much better though.
Reviews
Even though the phone may not be perfect as would have been expected, it is capable of redeeming itself. Battery limitations, speaker shortcomings and not being waterproof or even lacking the IP rating does not make it a bad phone. In fact, it is quite good for its price. Here are comments from users and critics on YouTube. With a helpful Xiaomi Mi 9 review, anyone can make the right decision.
Sakib Shahriar: I don't know why but GSM arenas videos are peaceful to watch
Siddharth .S. Nayak: Review?! What the..... This phone was announced just a few hours ago. Most people still haven't done an unboxing yet. Great job GSMArena
Ideal Champion: Xiaomi Mi9 is far better than Honor v20 in all aspects.
JPT: my Oneplus 5T still performs like a beast, guess I'll hold on to this until it is broken.Thanks for the review! I was planning to upgrade this year but I have to skip, maybe next year.
Jeffrey Michael: I love the fact that GSMArena keeps a very low profile and honestly reviews device without display/chip/camera/OEM bias
zhar Usman: I used to dislike this guy when reviewing. But now his is one of my fav. I regularly come to gsmarena now to see this person review because he is so natural, balance n honest when reviewing which sound so calm to hear. Nice job bro
Mimi que: After breaking two iPhones in 2019 I bought this! And I swear it's no less than an iPhone!! Camera battery life and memory is faaaar better!! And doesn't feel heavy in pocket too
Clearly, there is a lot of excitement surrounding the phone.
Verdict
The Xiaomi Mi 9 price confirms that indeed, this phone gives you value for money. It may not be perfect or a trendsetter as others before it but it is still a good phone. It comes through as an upgrade with several additions to enhance its effectiveness. It goes for around €500 in the European market. One may ask, does Xiaomi 9 work in USA? To answer this question, kimovil.com wrote:
...the ideal thing is that the Xiaomi Mi 9 has all the frequencies for all networks, that are used in USA, although if the Xiaomi Mi 9 lacks any of the frequency bands used, it does not mean that it does not work on that network, but coverage could be limited to certain areas.
Comparing it to other phones, the Huawei Mate 20 may be the closest in terms of features, considering it has a similar screen even though it is an IPS LCD type. The triple camera with Leica lens almost makes the two identical. With the Huawei also going for €500, it becomes a real threat here.
For those looking to upgrade from Mi 8 to Mi 9, the best advice would be to refrain from doing so as they do not really have many differences. You are better off with the Mi 8 as it works just fine. However, if you do not have a phone, this phone would be a great option. It gives you real value for money. In the end, the Xiaomi Mi 9 phone is a great phone to invest in.
Source: Legit.ng