Cobie Smulders bio: age, height, husband, net worth
Cobie Smulders is not a new face on television given her prolific career as a Canadian actress and stunning appearance on the sitcom "How I Met Your Mother." She is a gifted beauty queen who has successfully managed to pull together her modeling and acting career. She has also featured in several other trending films that have seen her fame skyrocket.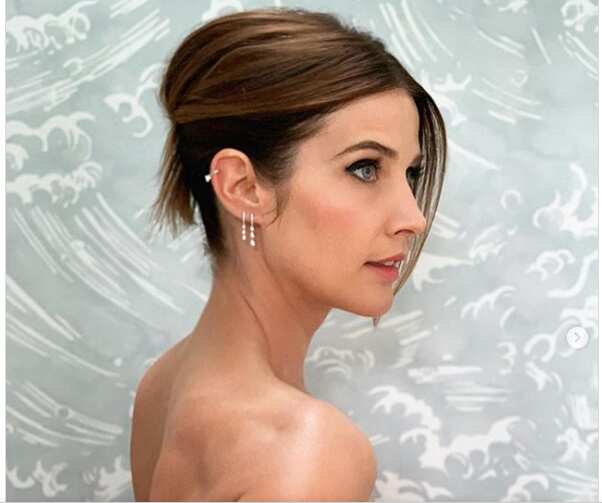 Cobie Smulders earned most of her fans after her character as the cigar and weapon-loving Robin in How I Met Your Mother. Her fame has now crossed borders, opening international stages for her ever-rising career. Before concentrating as an actress, Cobie was a prolific modeling personality. She has, however, backed down on her modeling stints to engage in her vibrant acting career. She continues to shine through her films and television shows.
Profile summary
Real name: Jacoba Francisca Maria Smulders
Date of birth: 3rd April 1982
Place of birth: Vancouver, British Columbia, Canada
Nationality: Canadian
Profession: Canadian actress and model
Years active: 2002 to present
Marital status: Married
Partner: Taran Killam
Famous for: Role as Robin Scherbatsky in the CBS sitcom How I Met Your Mother.
Cobie Smulders height: 5 feet 8 inches/1.73 meters
Cobie Smulders measurements: 34-23-33
Instagram: @cobiesmulders
Twitter: @CobieSmulders
Facebook: @CobieSmuldersOfficial
Cobie Smulders biography
The gorgeous star has an exciting life, given her outspoken fame in the entertainment industry. Her lifelong struggles and accomplishments remain an inspiration to most of her fans as well as upcoming artists.
Cobie Smulders age
How old is she? The star celebrates her birthday on the 3rd of April. She is now aged 37 years given she was born in 1982. Many of her fans find her looking too young for her age. Even though she looked past her modeling career, Jacoba Francisca Maria still retains her modeling body.
Early life and education
Jacoba Francisca Maria was born in a mixed family to a British mother and Dutch father and was named after her great aunt. She grew alongside her four sisters and three brothers. Jacoba Fransisca attended Lord Byng Secondary School. She concentrated on acting during her high school years after which she focused on modeling for its diverse opportunities.
After withdrawing as a model, she registered at the University of Victoria while at the same time taking acting classes. Even at this time, she still held to her dream of studying marine biology which she feared could consume much of her time.
Cobie Smulders family and personal life
Was Cobie Smulders pregnant when shooting? Cobie and Alyson were both expectant in the fourth season of "How I Met Your Mother." The dual played around their growing bellies often wearing baggy attires and carrying large bags.
Cobie Smulders cancer came into public knowledge in 2015. She was first diagnosed with the condition, ovarian cancer, in 2007 when she was 25 years old. In 2019, Cobie revealed that she was in remission.
Cobie Smulders husband and children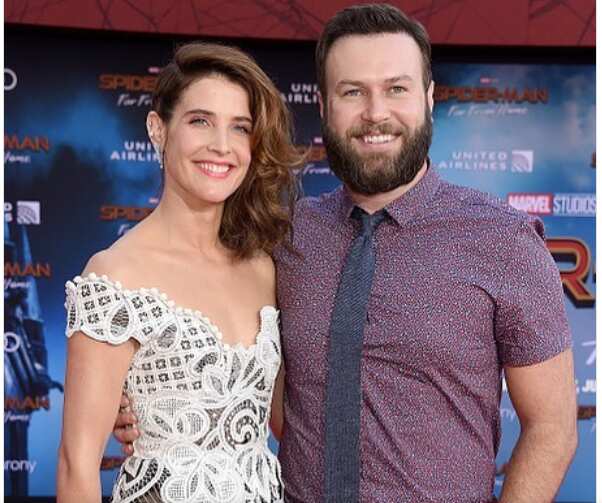 Is Cobie Smulders still married? Cobie Smulders hot pictures have left many of her fans inquiring about her relationship status. Who is Cobie Smulders husband? The star was engaged to her longtime lover Taram Killam in 2009. The couple would later marry in 2012 at Solvang, California and now live in New York City.
Does Cobie Smulders have a child? The couple is together bringing up their two daughters. Cobie Smulders children are Shaelyn Cado Killam (2009) and Janita Killam (2015).
Cobie Smulders movies and TV shows
The star has featured in different movies and television programs. Cobie Smulders Avengers role is one of her most notable roles to date.
Filmography
2004: Walking Tall
2004: Ill Fated
2005: The Long Weekend
2006: Escape
2006: Dr. Miracles
2007: The Storm Awaits
2009: The Slammin' Salmon
2012: The Avengers
2012: Grassroots
2013: Safe Haven
2013: Delivery Man
2014: The Lego Movie
2014: They Came Together
2014: Captain America: The Winter Soldier
2015: Unexpected
2015: Results
2015: Avengers: Age of Ultron
2016: The Intervention
2016: Jack Reacher: Never Go Back
2017: Literally, Right Before Aaron
2017: Killing Gunther
2018: Avengers: Infinity War
2018: Alright Now
2019: The Lego Movie 2: The Second Part
2019: Avengers: Endgame
2019: Spider-Man: Far From Home
Television shows
2002: Special Unit 2
2002: Jeremiah
2003: Tru Calling
2003: Veritas: The Quest
2004: Smallville
2005: Andromeda
2005: The L Word
2005–2014: How I Met Your Mother
2010: How to Make It in America
2013–2015: Agents of S.H.I.E.L.D.
2013: Comedy Bang! Bang!
2015: Best Time Ever with Neil Patrick Harris
2016: Animals.
2017: A Series of Unfortunate Events
2017: Nature Cat
2017–2019: Friends from College
2019: Arrested Development
2019: Stumptown
Cobie Smulders net worth
The celebrity has earned big time from her successful career as an actress. Her net worth is now more than $18 million. She has managed to build her wealth mainly from film and television show payments. For instance, her role in "How I Met Your Mother" earned her an average of $225, 000 for every episode. She has also pocketed a lump sum from her appearance in Marvel's Avengers.
Being married to an American, Cobie Smulders resides in the US on a green card as she waits for her American citizenship process to be completed. From her life story, it is evident that the star is an inspiration to all.
Source: Legit.ng