Waconzy - Possible: Audio, reactions
The Nigerian star is here with his brand-new record: Waconzy - Possible. The jovial gospel song is ideal for listening to when you feel that your faith is not as strong as it used to be. With this inspirational track in your playlist, you will be able to overcome any obstacle in your way.
No matter how low your spirits are, the upbeat tune of this record will bring a smile to your face. Press the play button and feel your good mood and confidence being restored.
Waconzy - Possible description
Audio uploaded on YouTube date: September 23, 2019
Format: mp3
Genre: Afrobeat, gospel
Length: 3:52 min
Label: Dv8 Media Publishing
Producer: Ken Rawlings
This jolly record surely has some magic in it, as you will want to play it on repeat. It is impossible to listen to this song without a smile on your face. Its spirit-lifting ability is stunning.
Waconzy - Possible reviews and comments
If you would like to know what others say about this song before making your own opinion, here is what YouTube users have to say about it:
Lulu Olson: I love this! You are killing it, bro! The beats are banging, and it is a breath of fresh air to my soul!
Billie McCord: Keep it up!!! Man got me vibing like no other! I love music like this.
Lawrence Harbin: Love this song. Literally did my cooking playing this.
Joel Schofield: I can't stop listening. I'm in love. This is my vibe, my rhythm, my ignition to keep on moving.
Karli Pollich: Absolutely amazing. This is my track for everything: cleaning, cooking, showering, walking, sleeping, breathing.
David May: I keep coming back and listening to this. Afrobeats warm up the heart.
Libby James: You know it's a good song when you can work out with it.
Brandon Storey: First time listening and I couldn't be more in love with afrobeats. Great vibes!
Nathan Kay: This my first afrobeat mix that I ever listened to, and this track made my soul smile.
Trace McKenzie: Woke up this Saturday morning and this vibe got me up to a great start.
Peter Ashton: Super chill afrobeats. Thanks a lot for this lovely song. I enjoy this a lot. It makes my heart sing and my feet dance.
Waconzy - Possible download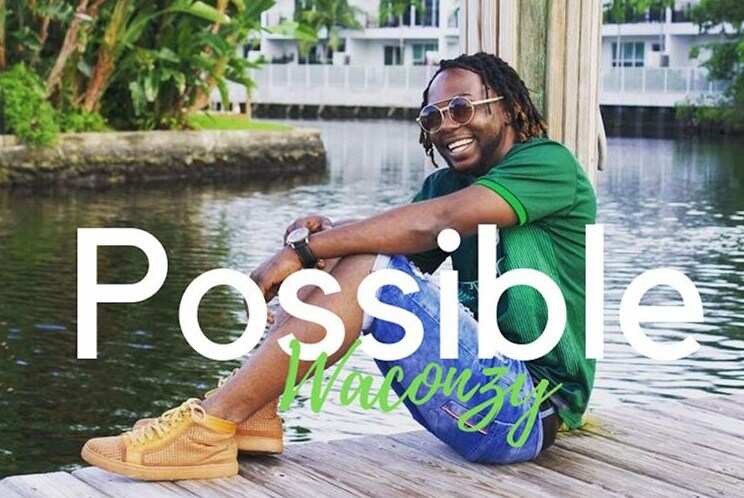 If you like the record and want to add it to your playlist, you can download it easily by following the links provided below.
Waconzy - Possible is an inspirational track that will conquer your heart. What do you think about it? Tell us in the comments section below. Do not forget to share this article with your friends. Stay tuned for more updates about your favorite musicians.
Source: Legit