Medikal - I'm Not Blank I'm Black: video, lyrics, reactions
Listen to the latest banger by Medikal - I'm Not Blank I'm Black. Anyone who knows this rapper appreciates his style as he drops hot lyrics every time he gets to work. This case is not different. Medikal makes his fans remember why he is king with a new tune dubbed I'm Not Blank I'm Black.
A great tune needs no introduction just as a talented artist would not need one. Medikal is such an act that brings the house down with his music every time he works on a song.
Medikal - I'm Not Blank I'm Black description
Released: 23rd September 2019
Genre: Rap
Format: Video
Length: 2:55 minutes
Producer: Chensee Beatz
Medikal - I'm Not Blank I'm Black reactions and reviews
A great tune that is both catchy and meaningful is definitely going to make people talk. As expected, this jam has people commenting on YouTube. Here are a few of the comments on the platform.
Asonaba Kwabrafoso Obuasi: If you are proud to be an African..... May our Creator bless you. Asonaba Kwabrafoso Obuasi
Lucas Moose: Son of the sun everyday is like summer around here
D.skyblue Dessi: Don't mind them!! In the World, it's all about BLACK!! Fuc**ed Off everybody that hatin' black
bra joezy: I fall in love with your RAP when you do it this way
Abdul Fatawu Tuhe: MDK IS ON FIRE. Please someone should call fire service
Freaking epic: True though ... Madd bars right there
DARK DAYS IN KNUST: I was here and medikal killed the sauce like real source.
WORLD TOUR: In fact Medikal is really spitting some sense and fire here. If you love MDK more than me lemme see your hand
Diamond Linda: wow !!!! great .... dam*n it !!! kill it ....thanks to yourself, fella and also STRONGMAN for pressure u had .. !!
Medikal - I'm Not Blank I'm Black lyrics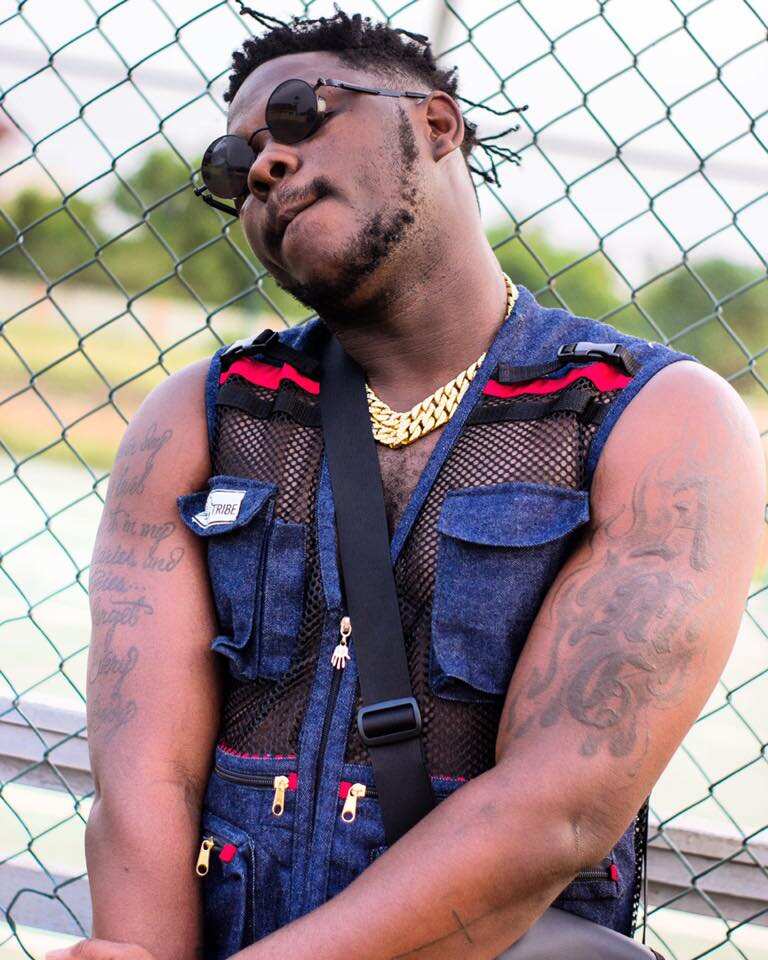 If you would love to sing along, then you probably need the correct lyrics to the tune. Here they are:
Yap
It's cos am black
May be cos a grow enough to be here
May be becos my chain be too expensive
Let's declare
It's becos I pull up in the black
It's seems its over dead
May be is the way I walk
Would that never be the end
Black is beautiful they never treated a nigga fair
Twisted in fault still will be standing
When I cramp a chair
I spend the cash before I cramp a cheque
You can take my chain but will never let go of my respect
I'm not blank but am black It's just a colourful
Sick and tired of been treated like am criminal
When going for security checks
They keep on starrin at me
I feel like some soup the way they be starrin at me
Your vision is blurr
My mission is clear
You can never take away my pride
Am not leaving it here
How dare you ask me if we use forms in Africa
No we use bananas
I mean, what the fuc*k is wrong with yah
Sometimes I cant believe my ears
I think its never gonna end
Been how many years
Like Kuntah Kenteh my name will forever be the same
You hate me because am original
See we are not the same
Cos you hate my people
You hate togetherness
You never wanna see
When thus why we keep
Our brothers on our shoulders like the violin
We stay together like brothers, kiss
We stick together like the siamese
When they see a black man and a black van they wanna shoot
When they see a white man and a black man ask everything is cool
They want to teach us cool
Keep your hands in the air if you are black and the cops catch you
If you hear me cos am in colour
You are no human being you belong to the zoo
Ha
Kwa
En
I was in a car in Amsterdam
When the cops pulled us over
He asked for my manager passport
So we had to hand it over
He checked on the driver's license
Everything was clean
4 black boys and 1 white girl
He is always creating a scene
Four pulling vans pulled up
Few more cops showed up in a bike
It was like a crime scene
It looked like we murdered somebody
Shi*t, No hype
Pablo took out his phone and started recording
That's the kind of shi*t they don't like
They said yee had no seat belts on
He pissed off the guy on the bike
They put handcuffs on my nigga
Rela shi*t they locked them up
Just cos we got black skin colour
The system is so fuc*ked up
That is why the only place I call home is Ghana
West Africa
Black is beauty
Black is MTV
Black is Freedom
Black is being whoever you wanna be
Black is full site TV
Black is sympathy
Black empathy
Now they tryna turn blacks against black
With the media, why cant you see
Fu fuc fuc*k them all
Imma roll like Ghanaa
Son of the sun
Everyday is like summer
They wanna fuc*k me up and put a scar on my face like Tony Montana
Black star imma profusely shine forever
Black is the language I preach
I wrote this on a toilet in the plane
You just had to fly your shi*t
Have you listened to the latest track by Medikal - I'm Not Blank I'm Black? Would you agree that the banger is a hit? Let us know in the comment section below. While at it, remember to signal your friends that Medikal has released another hit they need to check out.
Source: Legit Nigeria