The new Xiaomi Mi A3 phone was recently released. It is one of the newest phones for fans of this brand, and some of them have already acquired themselves the new device.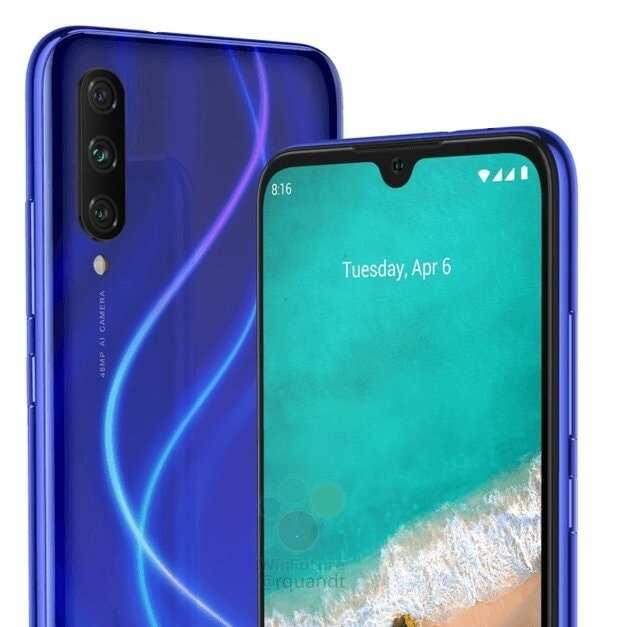 The Xiaomi Mi A3 launch took place not so long ago and people are already curious about it. Here is a full guide about this new shiny phone.
Introduction
The third phone of the series is aiming to reach the success of the first one and fix all the wrongs that came with the second one. The most significant features that you can appreciate on this gadget are:
A new super AMOLED screen.
A new Snapdragon chipset that will make your gaming experience faster.
A triple camera that will let you take amazing pictures at any time of the day.
A large battery of 4,030 mAh
What is the price of Xiaomi Mi A3? The phone is available in many countries of the world, including Nigeria. According to naijatechguide.com, Xiaomi Mi A3 price in Nigeria starts at around ₦70,000.
Xiaomi Mi A3 overview
Every popular mobile device has its pros and cons, and users need to weigh them before making a decision about purchasing a brand new gadget.
Pros
Dual Gorilla Glass 5 design
Large OLED screen
Great battery life
Loudspeaker
Accurate fingerprint scanner
Android One
Excellent front and selfie camera
MicroSD, 3.5 mm jack, IR blaster and FM radio
Cons
720p resolution is a bit too low
There is no sunlight brightness boost in auto-brightness mode
The quality of audio output could be better
Xiaomi Mi A3 specs
Screen size: 6.08 inches
Screen resolution: 720x1560 pixels
Weight: 173.80 g
OS: Android 9 Pie; Android One.
Rear camera: Wide - 48MP f/1.8, 1/2", 0.8µm pixel size, PDAF; Ultra-wide - 8MP, f/2.2, 1.12µm pixel size; Depth sensor - 2MP, f/2.4; 2160p@30fps.
Front camera: 32MP, 0.8µm pixel size, f/2.0; 1080p/30fps video recording.
Processor: 2GHz octa-core
Memory: 4 GB of RAM
Storage: 64 GB of internal storage,
4G LTE: Yes
Xiaomi Mi A3 hardware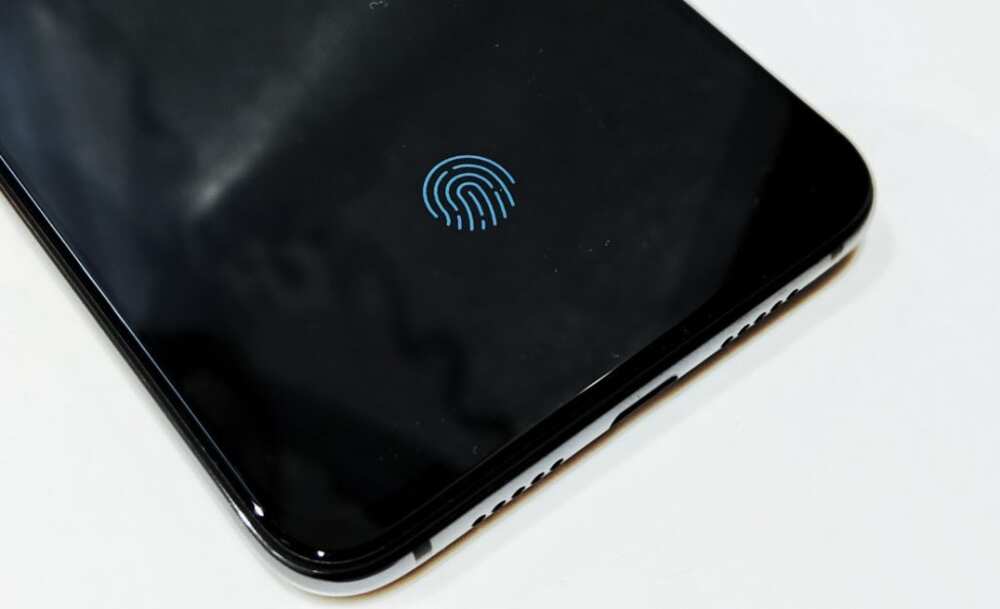 Design
The device has a solid design that many users will find convenient. It is available in more than three colours, More than White, Not just Blue, and Kind of Grey. This gadget has extra protection thanks to two pieces of Gorilla Glass 5. The corners are curved, but the phone itself has a completely flat surface. The under-screen fingerprint scanner is a premium feature for Mi users as the sensor will light up when you touch the screen, scan your finger and instantly unlock.
The hump issue when you lay your phone on a flat surface is expected as there is a rather big one in the triple camera area. However, it is quite a little inconvenience compared to how much the camera could do. There is also an issue with grip, which is currently popular even among the newest models, so the use of a phone case can solve this.
Display
Speaking of the display, the company finally switched to the AMOLED panel made by Samsung. Compared to its predecessors which had IPS LCD screens, it is a massive step forward for the new model.
However, there is also a drawback. While the previous models had screens with 1080p resolutions, Mi A3 has 720p. This is considered to be a downgrade, especially combined with the OLED matrix. When you look closely, you can notice the pixel bits and low resolution.
The screen has a brightness of 363 nits. Some of the cons, however, are the lack of high brightness mode and the minimal brightness not going below 14.9 nits.
Processor
The smartphone is powered by the modern Snapdragon 665 chipset. This makes the model work as effectively as other single-core gadgets, although it is a bit behind such flagships as Redmi Note 7 and Galaxy A50 because of the lower CPU. As for the multi-core performance, it runs better than other 4 x A73 smartphones despite working on a lower frequency. Games also run nicely, which may attract those who want a low-budget gaming device. In general, the A3 performs greatly for a phone of its class.
Storage
The Xiaomi Mi A3 memory is enough for comfortable use. The model has 4 GB of RAM and 64 GB of internal storage. The phone has a microSD slot as opposed to the previous Xiaomi model. You can use up to 256 GB of expandable storage, so storing your files will not be an issue.
Battery
Xiaomi Mi A3 battery is 4,030 mAh, which is an upgrade compared to previous models. You will need 100 minutes to charge your phone fully if you use an 18W charger. The model comes together with a 10W charger which works a little slower, so complete charging will take 150 minutes.
Speaker
The phone has a single loudspeaker which is of excellent quality and has a pleasant deep sound. The quality of the audio is rather good, even though it gives a perfectly clear output only at average levels of volume.
Xiaomi Mi A3 software
OS and features
Xiaomi Mi A3 Android Pie is a part of the Android One family, and it is a great choice for dedicated users. The menu includes notifications, a task switcher, multi-window mode and a list of recently used apps among many other convenient features. As in a few other Android phones, a centre button will take you to the home screen, swiping up will open recently used apps, the left swipe performs the function of a back button, and the right swipe will re-open the last app you used.
The phone can be unlocked with the help of the optical fingerprint scanner which is situated under the display. It can be quickly set up after you unlock it.
Camera, video, and image quality
Xiaomi Mi A3 camera is one of the features that its users are excited about. The model has a triple camera, 48 MP (main), 8 MP (ultra-wide shots) and 2 MP (depth sensor). There are a lot of default camera modes and you can adjust the settings. A 2X zoom feature is also present. The default day 12 MP images show great colouring and a lot of details. The images are also sharp and have good contrast.
As for the night images, the night mode gives a lot of exposure and detail, even in the darkest setting. The portrait and selfie modes do not disappoint either, even though the quality usually depends on the lighting. Overall, 12 MP is the recommended mode for taking photos, because 48 MP does not have any special detailing features and takes up about 30 MB of storage per image.
Finally, the videos are detailed with low noise, and they offer a lot of colours, range, and contrast. However, it depends on the mode: if you capture 1080p at 30fps, it will be great, but 60pfs will not be the same.
Xiaomi Mi A3 reviews
Generally, the phone fully redeemed itself after the disappointment of its predecessor, Mi A2. The audio jack, radio support, and expansion of the memory were successfully brought back. There are some thoughtful features for its budget, such as OLED screen, fingerprint scanner, and an excellent camera.
Even though the device has its drawbacks, there are customers who will gain satisfaction from their purchase.
Below, you can see some user reviews from YouTube:
Jonathan Capulong: With that 48-megapixel, the camera is actually amazing, especially the 128GB ROM and 4GB RAM. It's good for the price.
Michael Giovanni Tan: The AndroidOne is so neat. Looking forward to seeing this OS to other Xiaomi phones.
Kela kriakov: Mi A3 price alone, along with the cameras is a must-have!!
Gford Garcia: It would be a great phone if it had a 720p resolution.
Affro Gum: Nice specs for its budget price!
Austin Miller: I want all of the new features but the display...
Erik Kruegger: Wow. Amazing phone for its affordable price.
AngeloLuis: Amazing camera i literally searched for some camera sample shots. This one is one of the best cameras.
Victor Geurts: so we are calling a 6inch screen ''a very small display'' in 2019 ..... :O
Olle Staaf: Dude, we've gotten to a point where a 6-inch display is "compact". I miss the era of the Sony xz2 compact and the iPhone SE etc...
Xiaomi Mi A3 buy online
One can purchase the smartphone as well as choose from the huge selection of other Mi phones on jumia.com. On this website, you can find a good smartphone at a reasonable price. As you can see, currently you can become the owner of a Mi A3 for the price range of ₦68, 450 - ₦83,000.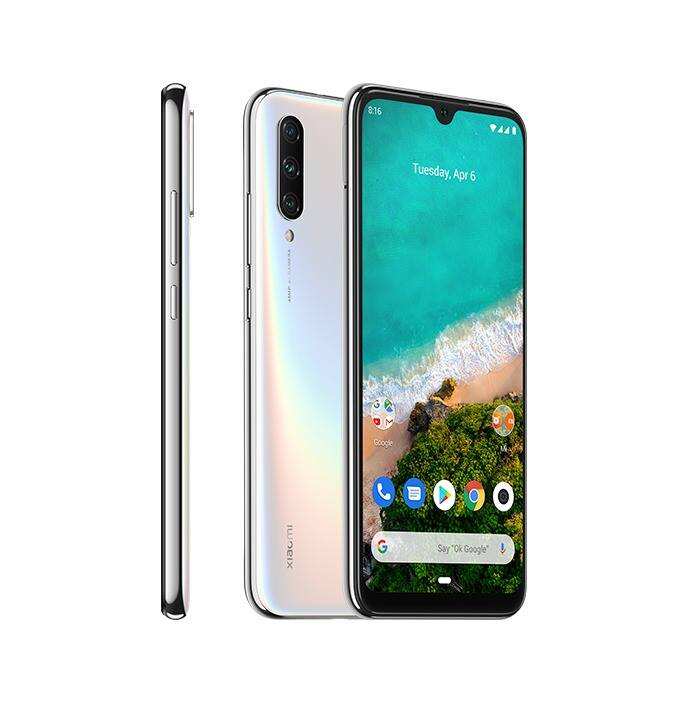 Xiaomi Mi A3 is a great phone for people who like convenience and simplicity. It is hard to say if it is the perfect deal; to each their own.