Vector, Payper, Vader - The Purge: audio, lyrics, reactions
Do you love rap music? If so, then the latest by Vector, Payper, Vader - The Purge will get you excited. The rap industry is about to get interesting as Vector features Payper & Vader in his newly released diss track for MI Abaga tagged "The Purge". If you appreciate lyrics then you know that this tune is the hottest.
It is only fair to acknowledge when a tune is dope, and this is definitely the dopest track released lately. The tune comes as a perfect response to MI Abaga's recently released Martell Cypher 2 in which the artist collaborated with his label members Loose Kaynon and A-Q X Blaqbonez. Vector and his team could not take it laying down as they took one jab after another at MI Abaga for referring to himself as Africa's number 1 rapper. You do not need to be a musical genius to notice that the punchlines on this track are impeccable and definitely worth listening to, especially if you are into hip hop.
Vector, Payper, Vader - The Purge description
Released: 20th September 2019
Format: Audio
Genre: Rap music
Length: 5:42 minutes
Producer: Karma with Vector as the co-producer
Vector, Payper, Vader - The Purge reactions and reviews
You can bet that fans have had a lot to say about this diss track. As we wait to hear the response it will elicit from the targeted artist, here are what fans have been saying on YouTube so far.
ajala babatunde kelvin: Are we not going to talk about how dope this beat is?
Lazo Swag: LISTEN people....This is what real HIP-HOP is all about,dissing and shot fire,This is what M.i abaga wanted bcos nobody in Nigeria was no longer rapping so what m.i did is like a Kendrick lamar controversial...Now everyone want to shoot at him
buttlex lion: You claim to be a beast but you 're size of Chihuahua oh God am done
Lastly Vector said the purge is just a practice right? You don't practice at war front, this is verbal war btw.
And to say the fact all the shot fired are weak. Only if you understand what diss track is in hip hop.
Dalop PeeJay: M.I abaga just got some food at last,Na M.I u dey diss,u dead,madzie just said u dead man!!
Tony Okundaye: He was replying to M.i's verse in Martel cypher where he told Vector to drop a joint like he is missing a knee cap. Then vec told him there is no point dropping a joint because even if he cut of his leg off, M.i wouldn't get to where his head is. Vec is not for the average mind
FASAKIN MOPELOLA: I love rap battles! Stand up Naija!The Cypher was dope.The Purge is dope.Where's the rebuttal?
Sylverlyn Emeka: Vector easy ooo u don finish my guy blacqbone I know u are good but I still respect blacq
Vector, Payper, Vader - The Purge lyrics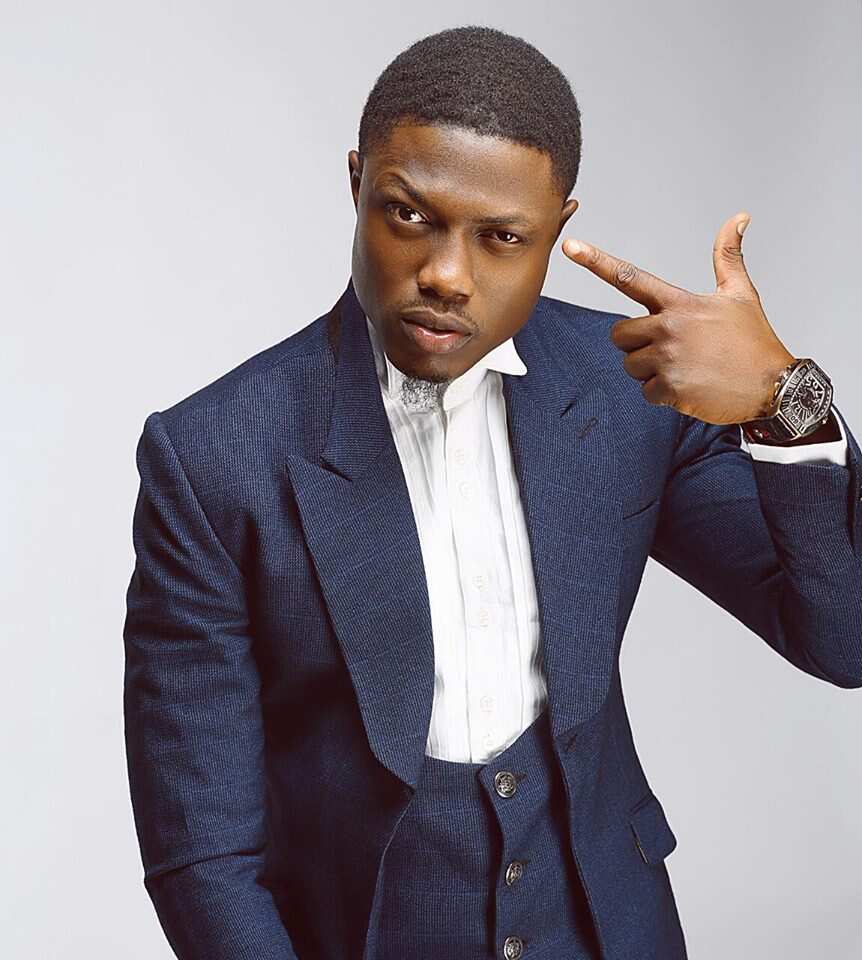 It is no doubt that the rap lines are epic. If you want to have them and also rap along with the artists, then consider the lyrics below.
[Verse 1]
Is amazing what i do on a verse
Is it dropping knowledge or sending niggas to the earth
I see your niggas coming close cos they're looking for death
Whats a brother to do, i join them in the search
Dude asked me, do you wanna battle Blaqbonez
I told him, i didn't come to battle, but on a real God knows
If he's on a song, ain't raising no dust
Lyrically obliterate every fuc*king rapper on your roster
That night on the show was really eventful
He told me i don't count cos am not successful
Lets brake it down, how successful are you
Either you are playing dumb or your niggas don't tell you the truth
Cos ten years before you gat an almost hit, am two years in already on one of those seats
Dealing with brands making cooperate money
We talk sound nigga, we didn't come to play dummy
Plus your guys are egomaniac
Who wouldn't let you shine without slotting their sorry as*ses
Only you was popping he dropped the L.A.M.B project
He became the topic chook you for back pocket
Check am well well,
Why was it when u dropped BRIA that AQ chose to reply Fresh L
Ok, check this point view, have you ever seen Top Dawg command Kendrick to leave an interview
But it happened to you before our very own eyes
Be honest with yourself my nigga burry those lies
Its over believe me, the scrolls have been written
You've been praying to God and Jehovah has been listening
But its obvious you wont answer, even Cobhams has seen it
Watch me whip like the guy who comes devote for the senate
When i rain it pours, see how the whole cloud shifted
Dope on a track like Mariah Jones at the Olympics
The roles have been scripted, see the woes are infected
I'll bagged out like you rocking your old man vindictive
Nah, who will do the honest?
Of letting you off the hook like WALE did to Tiara Thomas
Cos i mean its clear to see but you're inheriting enemies without repeditive strategies peddling negative energy
My pen came to elite for all you merry men
Let it not be some average rapper that be stepping in
Let it not be a puss*y, i swear am not a Gentleman
But let it be Poe, let it be Teq, Ghosts in this element
Give it up for the Pan-African man handling bars,
Pen tagging on the microphone i be peddling grass
Hennessy here but tonight am sipping water, am good
Plus my girl thicker than cold peanut bottle.
[Verse 2]
Lorrr, wake everybody up no sleeping
First you know about the culture, we the last of the Mohicans
Dont be surprised if you ever see the ghost creeping
I reach my braking point turn cant see ghost creeping
Bar for bar hommie no tweeting
You know the strong stay quiet while the weaklings do the most speaking
I know peace is what the bro preaching,
But you a dead man walking best believe its that's your soul speaking
I like my victim in group, so am taking each rapper
Hey, we don't pay to rap on beats, but we beat rappers
If you see the beast, the prey isn't far, yo M please get this underage drinkers out the bar
I see Blaq talking loose and Loose say he can't be cooked
Q singing off beat like he Sam cool
What i go to war with the stars like am DAVADA
Forget my plane men am coming with a sub-Racer
This my true colour can't be faded
I smoke a lot gamb*ling with my health like the "Clinic Canol Vegas"
Am old school, you know antiquated,
That's how we be when u go around shooters and you gang related.
You better duck when dem cell ringing
Now this the highest mole like Vector is the prophet and am "Elzhinky"
They hang men am never loosing the news am sending caskets you all looking good in funeral suits
So yea be careful when you choosing the boots
You get home from the bridge of building, bent over suffering from a hang over
Who ever is hurt, i don't pray for your healing
A machinery you know i gat payed to do the killing, its done
Whistling…
[Vector's Verse]
This Is The Tail Of A Fool
Who's Thinking How To Make A Name
So He Picks 2 Letters,
Then Adopted King James And Made It A Good Setup From A Basket Baller's Name
But How Do You Go From Lebron To Becoming A Chairman – This Is Insane
Am I The Only One Seeing This Shi*t Backwards?
The Whole Thing Is Hard To Grasp, I Swear Is Sh*it Is caucus
And I 'Ant Even Going Hard Yet, This Here Is Practice
You Want To Talk About The Money? – Put A Suit On The Dummy And
Real G Will Still See That Sh*it As Backwards
Your Dumb Fans Are Dumb Sha –
Now Watch The Two Bars Connect The Chain Reacting Like Non-church
To show You, Your Dumb Fans Are Dumb Sha –
I Mean Their Chairman Is Panicking Pushing Buttons Like A Rookie Playing Video Games
He's Thinking It's Fun Sha – Until The Men Show You Why The Men Na Men
No Open Letter Make I Warn Sha –
Henny Upgrade You – Double Up Grade 2
Now You Bite The Fingers That Fed You – You Ungrateful
I Gave Name Benefits Barry Lanes Better Two
You Claimed You Had A Budget That Only Favours Your Crew
African Rapper Number One My A*ss Boy The Flavour Left
I Don't Care If You Respect Me Just Don't Play Yourself
You Made A Cypher, But My Name Started Trending
I Retweeted Then Your Claims Started Bending
Forget The Hard Talk Everybody Knows Your Soft
For You, You Think It's Boxing
For Me I'm Playing Football
And How Are You A Beast When You're The Size Of A Chihuahua
I'm King Kong In The City, E Ma Riwa Te Ba Wawa.
You Told Me Drop A Joint, What's The Point?
If I Cut My Legs Off, You Still Wouldn't Reach The Point.. Where My Head Is"
Lyrics On The Roll Multiple Times On My Headies
I Don't Hate Alter Music People Boy That Sh*it Is Heavy
Your Cypher Artwork Had Your Soldiers In The Block
My Life Is Hard Work Yeah – My Soldiers Is My Block
Dem Dey Baff Up For Videos And E Dey Look Nice
I Pray Say Na The Same Thing When We See Am For Real Life
Rumours Has It That You're A Snake With A Few Rat
We Rapping All Around Your Head Shage Durag
Was In New York Rapping Were Khalid Abdul At
And Ice Left You A Became A Cool Cat
You Say You Won The Job At Henney But Wey Your Contract
They Must Have Dropped The Cr*ap – Like A Dumb Rat
You Rep Another But You Still Take Henney Shots
Desperate Taking Any Shots
Sit Down
Vector, Payper, Vader - The Purge download
I bet you already love the song so much that you want to save it as part of your favourites. If so, then you need to download the song from reliable sites as suggested below.
Please let your friends know that the new diss rap track by Vector, Payper, Vader - The Purge is out. You can also drop your comments about the track in the comments section below.
Source: Legit