Henry X & Fuse ODG - Far Away: video and reactions
Henry X & Fuse ODG - Far Away song has been released, and it is a hit you need to add to your favourite playlist if you are a music fan. So, what is interesting about the song?
Netherlands-based DJ and producer Henry X together with the Ghanaian-UK artist Fuse ODG have produced a fantastic video 'Far Away.' Here is what you need to know about the track.
Henry X & Fuse ODG - Far Away description
Release date: September 20th, 2019
Format: Video/audio
Genre: Afrobeat
Album: Far Away
Length: 3 minutes 30 seconds
Producers: Emille Laurent, Hoodie, Henry X, Nana Appiasei
Director: Lex MacCarthy
Label: Spinnin Records
The two artists have produced warm tribal rhythms and Afro beats. The indescribable horn sounds alongside their luring vocals stand out in this particular single. It is a song you can count on to raise the temperatures. The video has so far received numerous comments that any artist would love to read.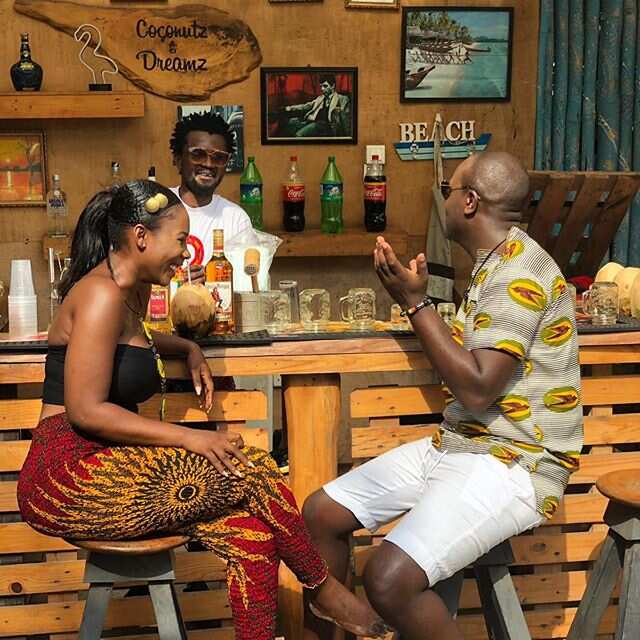 Henry X & Fuse ODG - Far Away reviews and comments
The video was published on YouTube and its excited fans and followers have left behind several comments about the song. This is what some of them had to say:
KNIGHT: Why didn't it come out when there was still a summer haha…
DJ_DBM Mixes: The summer ends? No not with Henry and Fuse, it's incredible!
Troya VEVO: Who would like this to peak number one on the Billboard Dance Club Play Chart?
Junr Lylied: I liked Henry X ft. Wizkid - Like this But this new tune is amazing
Mother F**keress: To officially end the summer, the Jamaican vibe is incredible but make them scenery different, more wintery and snowy to make them skii men promoters burnt from Jamaican sun.
Stanley Sarpong: This feels like we will be having a long summer this year! Like if you like the summer feel to last forever
Alex Caspian: Afrobeat is back
Marson lyu: Africa vibe is my bet
Sam Shipley: I think this might be one of the best tracks on Spinnin' this year
NANØ NANØ: People who think Africa cool, trust me you don't want to be here, YouTube is reasonably enough
Henry X & Fuse ODG - Far Away download
Here is one of the best site you can use to download the song:
Did you enjoy watching Henry X & Fuse ODG - Far Away video? Share your views about it in the comments section below.
Source: Legit.ng