Once more, Calebin, a young Nigerian artist, is back with another killer tune. Calebin - Turn Up is his latest project featuring the super talented Joe Blaque. The video and beats of the video will leave you yearning for more. You will immediately add the tune to your playlist once you watch it on YouTube.
Are you currently dating someone? Well, if yes, then this is the tune to dedicate to your partner, especially if she is a lady. There is a high chance that she will easily fall in love with you.
Calebin - Turn Up ft. Joe Blaque description
Date published on YouTube: Sep 14, 2019
Genre: Dance/Electronic
Length: 3:43 mins
Format: Mp3 and Video
Producer: Killertunes
Unlike some tunes, this one has powerful and well-thought lyrics from the two established musical artists. Also, the chemistry between them is outstanding. Also, as usual, Killertunes, the producer of the tune, did a wonderful job with this one. It is no doubt that the visuals of the video are also impressive to watch.
Calebin - Turn Up ft. Joe Blaque reviews and comments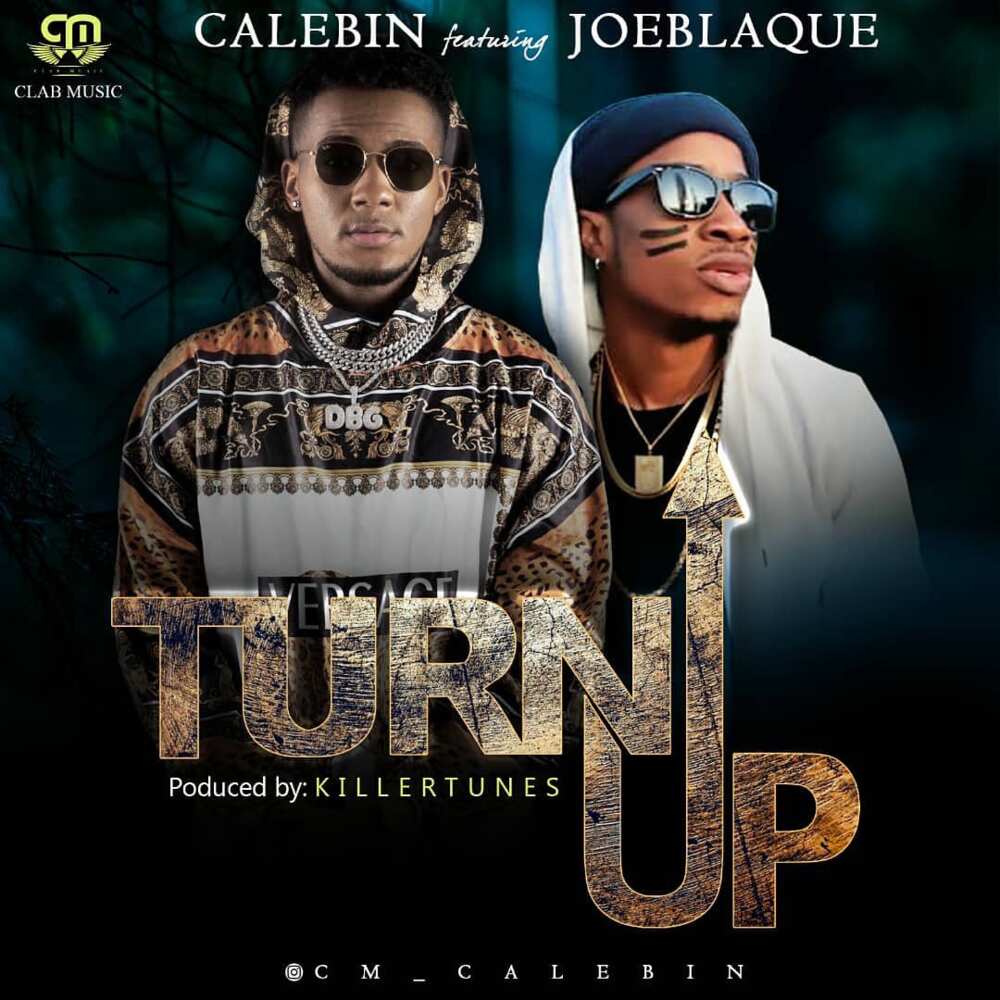 Loyal fans and followers of the two artists have already shared their views on different social platforms since the video to the song was published on YouTube. It is interesting to read the comments because everyone seems to enjoy the jam so far. Here is a sample of the comments left by his followers on YouTube after watching the video:
Deejay Alexer: This is Biiiiiiiigg Nuff Respect @Calebin..make we turn it up
Stephanie Osaghai: U never disappoint the beat na die
BRAIMAH SHERIFF: Doooooope! This one is different from others. I looooooveit
Micheal Opong: Gurunation empire salute is a big tune
EKY YERIN: Turn up is a banger
Mukhtar Princewill: Fire, nice song
MheezDeejah Deejah: Lit!
360 Lyrics Lounge: Cal Cal you tooooooooooooooooooooo much!!!!! choiii!!!!! I turn up ooh!!!! madt jam!!!
Mukhtar Princewill: Take u around the world........ Turn up
Lizzy Gold: On repeat
Diox101: Dis na jam!!!!!
Mukhtar Princewill: Mad, turn up.... Decemba jam
Calebin - Turn Up is not only an inspirational but also a romantic song. You can rest assured that your day will be a good one once you add the tune to your playlist. Also, you are free to share opinions with us in the comment section below. What do you think, is the song a hit or not? Lastly, share this article with your friends, and remember to stick around for more of such content.