Joe Keery bio: age, height, net worth, girlfriend
With the success of the TV series Stranger Things, Joe Kerry has gone on to become a household name and a teenage heartthrob. The young actor has done very well for himself and continues to rise and shine in the movie world and Hollywood scene.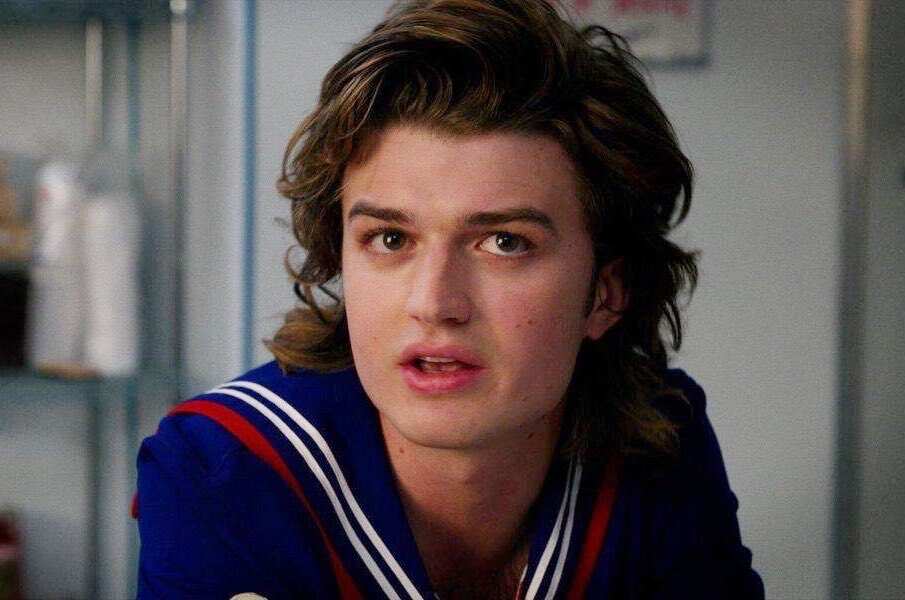 Keery joins the list of many young Hollywood actors and actresses who are making it big due to their talent and hard work.
Do you wish to know more about this young and very successful actor's dating life, net worth and age?
Joe Keery profile summary
Name: Joseph David Keery
Nickname: Joe Keery
Joe Keery age: To anyone wondering how old is Joe Keery, the actor was born on 24th April 1992. This means that he turned 27 years old this year
Current residence: Ravenswood, Chicago
Place of birth: Newburyport, Massachusetts
Zodiac sign: Taurus
Nationality: American
Siblings: Joe has 4 sisters and is the only boy in his family. He is the second eldest.
Ethnicity: Caucasian - He has English and Irish roots
Eye colour: Hazel
Hair colour: Dark brown
Profession: Musician (guitar, drums and vocals) and actor
Who is Joe Keery?
Keery was born to parents David and Nina Keery in Massachusetts. His father worked as an architect while his mother was an English professor. He grew up in the town of Newburyport and attended River Valley Charter School. Growing up, he was surrounded by women in his household. This is because he has four sisters. They are:
Caroline Keery Whitmore - She is the eldest and was born in 1990
Lizzy Keery - born in 1996
Twins Kate and Emma Keery were both born in 1998.
After middle school, he joined Newburyport High School. While he had been going to a performing arts camp at Mudslay State Part (Theater in the Open) in his younger years, he did not start taking acting seriously until high school when his sister pushed him to it. After graduating from high school, he joined DePaul University where he studied at The Theater School and later graduated in 2014.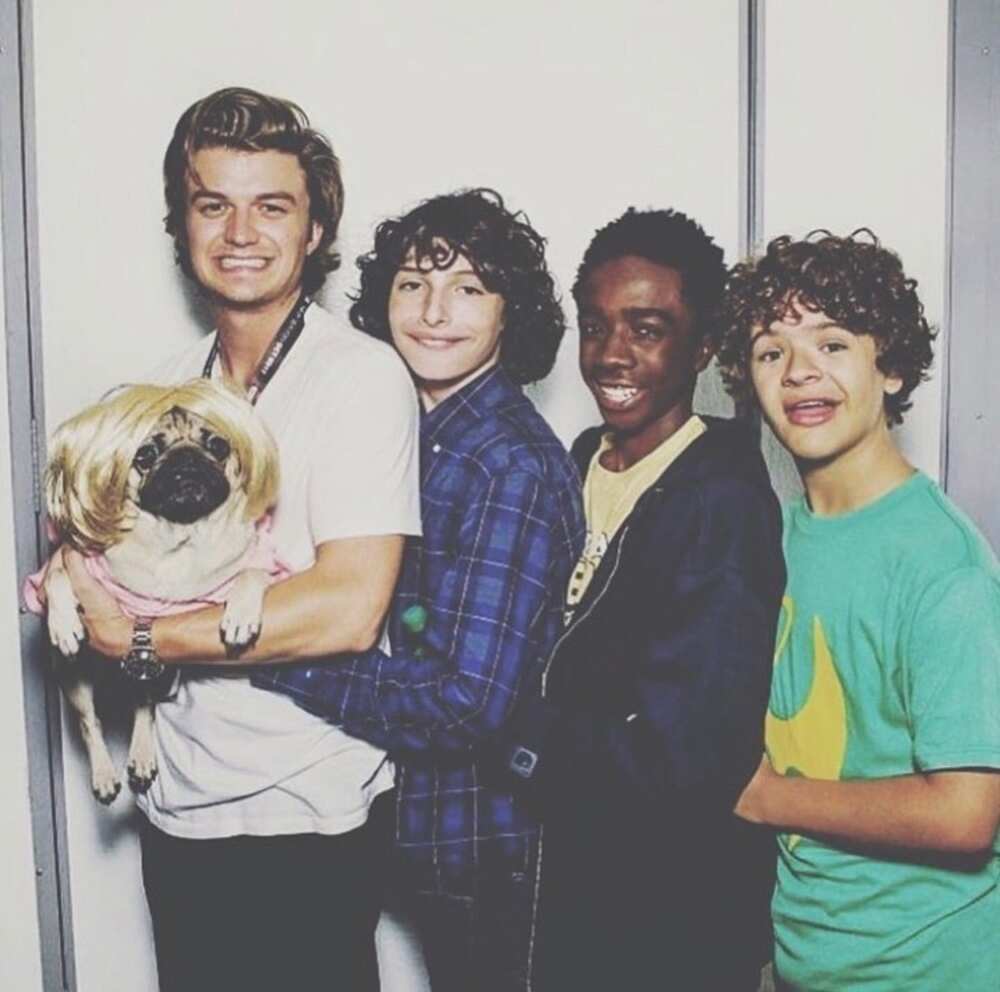 Before his big break in 2016 on Netflix, the actor had had many failed movie auditions and a few successes. Some of the series he had appeared in before are such as; Empire, Chicago Fire and Sirens.
His movie credits include Molly's Game, Henry Gamble's Birthday Party, The Charnel House, After Everything, Slice and How To Be Alone. Come 2020, fans shall get to see him in the movie Free Guy along with power names like Ryan Reynolds and Jodie Comer. The movie is currently in the post-production phase.
He has also appeared in several commercials like the KFC commercial, a Domino's Pizza commercial, a Nintendo ad among others.
Apart from phenomenal acting in movies, series and commercials, Joe is also a musician. He plays the guitar as well as drums. He was once in a band called Post Animal but left and is now pursuing music as a solo artist. His new rock album is called Twenty Twenty.
Stranger Things Joe Keery
Fans of the Netflix sci-fi hit Stranger Things are familiar with Keery by his screen name Steve Harrington. Before landing a spot in the series, Joe had auditioned for the role of Jonathan but later he chose to send in a tape of him reading for the role of Steve. This decision landed him the big break that he had been looking for.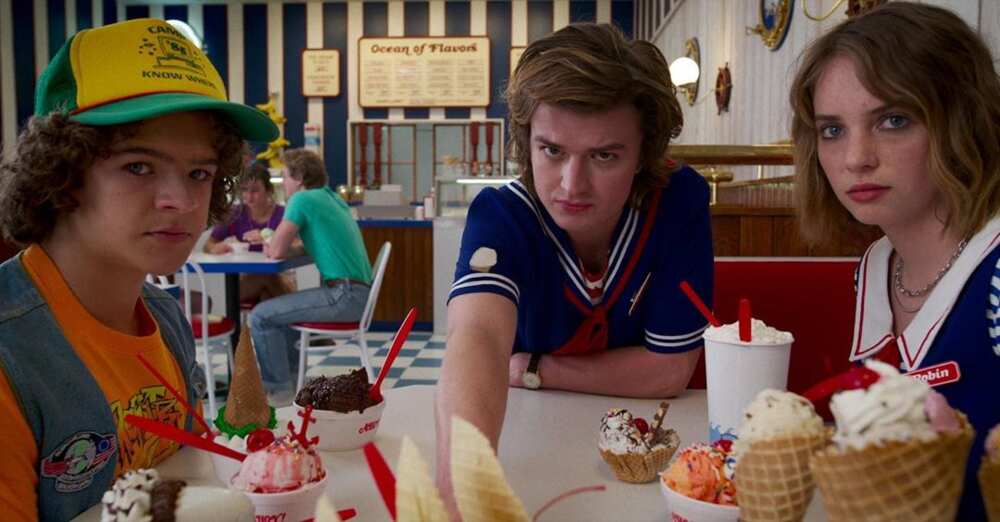 For the first season of Stranger Things, Joe played a recurring character on the season. Come season two, he was promoted from a recurring character to a series regular. He reprised his role as Steve in the third season of the series that was released this year (4th July 2019).
He was still among the main characters in season 3. Joe's character from season one and the one from season three are almost two very different people. While season 1 Steve was a ladies man whose only interests were looking good and breaking rules, season 3 Steve has no luck with girls and has turned into a much more caring and supportive friend.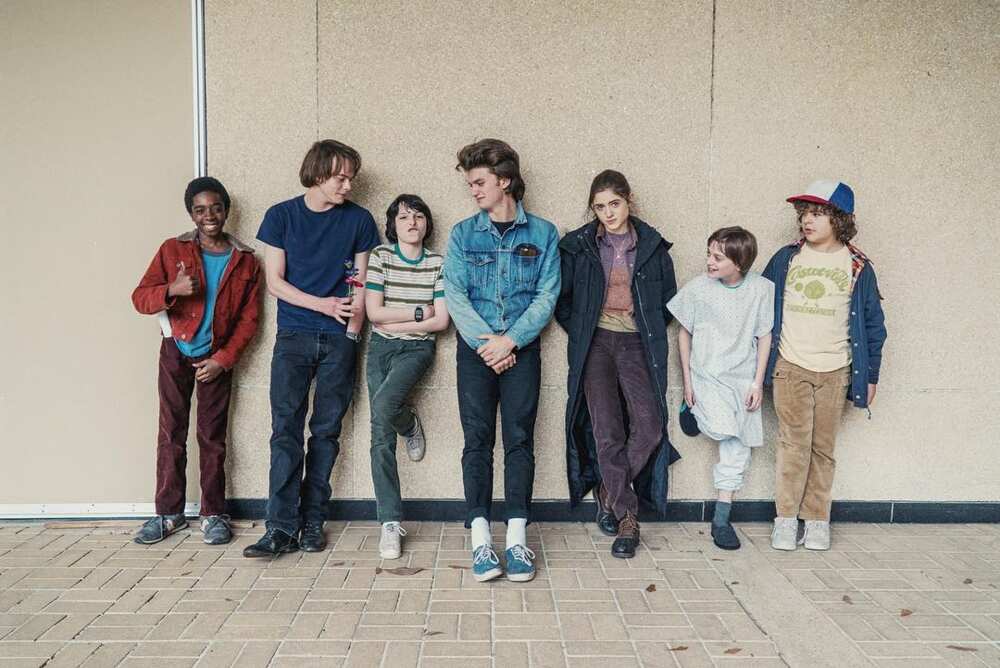 Who is Joe Keery dating?
While Keery as Steve Harrington has terrible luck with the ladies, in real life, Joe is doing very well in his love life. So, who is Joe Keery dating? The Stranger Things actor is currently dating actress and professional kiteboarder Maika Monroe.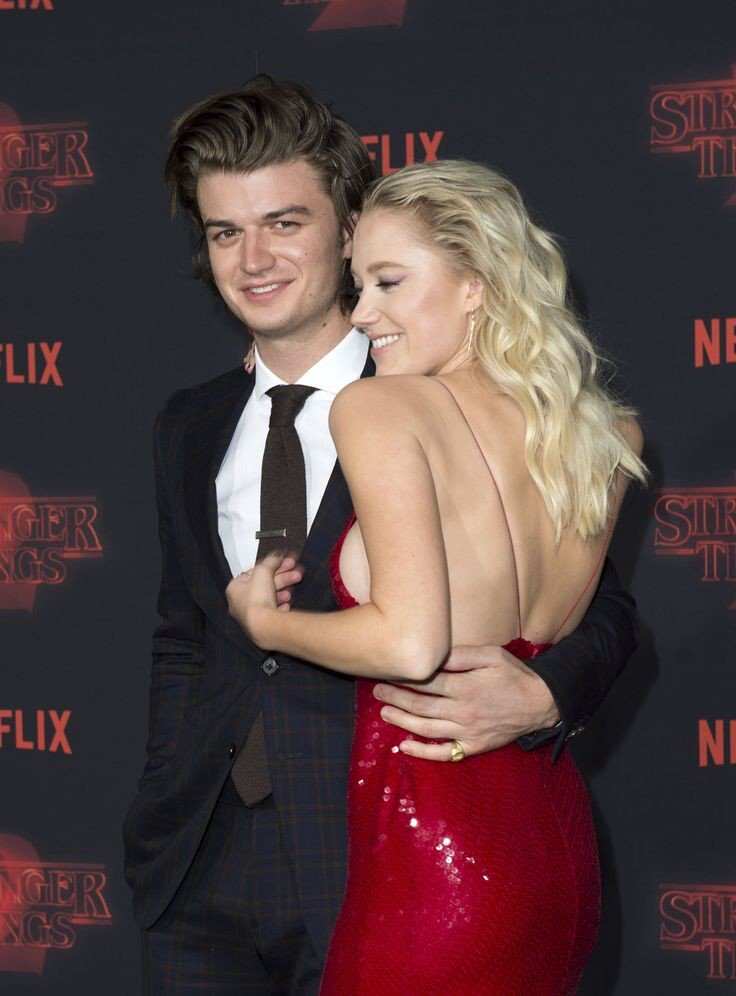 The couple was first seen together when they appeared in the movie After Everything. Maika has also appeared in other movies like At Any Price, Independence Day: Resurgence and It Follows.
Here are some fun facts about Joe Keery girlfriend Maika:
She is a year younger (26) than Joe. She was born on 29th May 1993.
She loves horror movies and has loved them since she was a kid.
While much isn't known about how and when exactly they started dating, the couple made its red carpet debut on October 2017 at the Stranger Things season 2 premiere.
Unlike most couples, these two do not gush over each other on social media. However, their love and adoration for each other can be seen whenever they are spotted together at red carpets or out and about on the streets.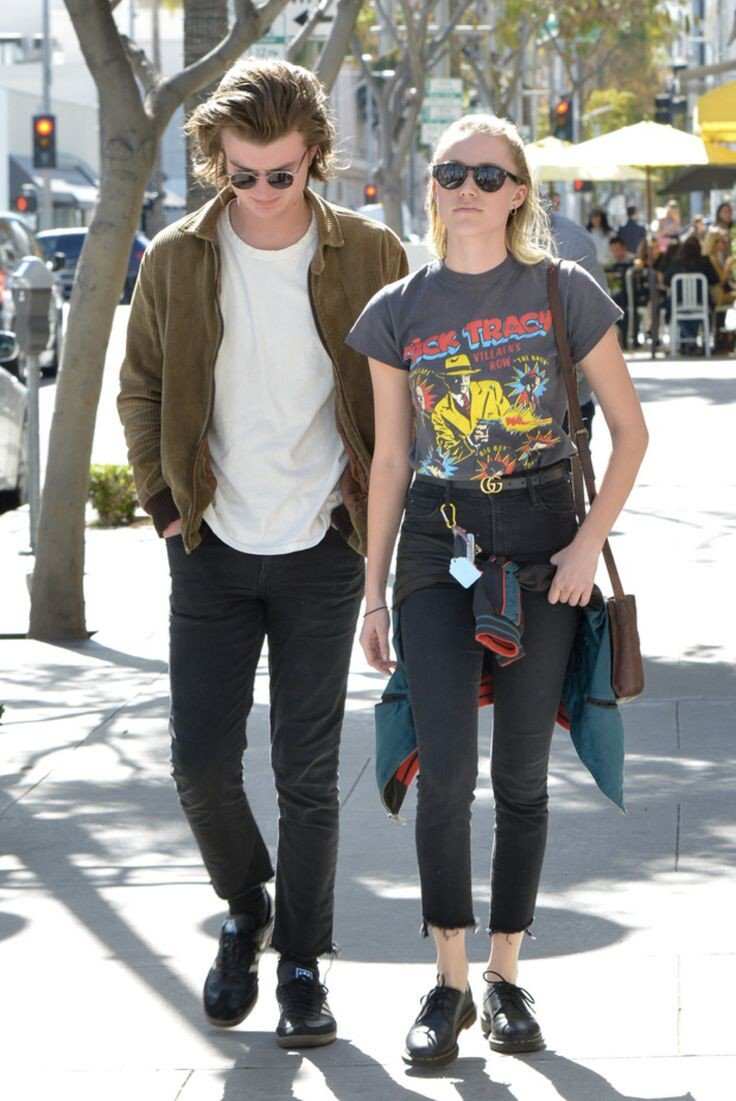 Joe Keery net worth
As of 2018, the actor's salary on the hit TV series was estimated to be somewhere around $150,000 per episode. This figure was expected to go up with the just-released third season of the series.
Kerry's salary per episode is not fully known at the moment. However, his net worth is about $2 million.
Joe Keery height
The actor-musician is quite tall. He is just one inch shy of six feet as he stands at 5 ft 11 inches (180 centimeters).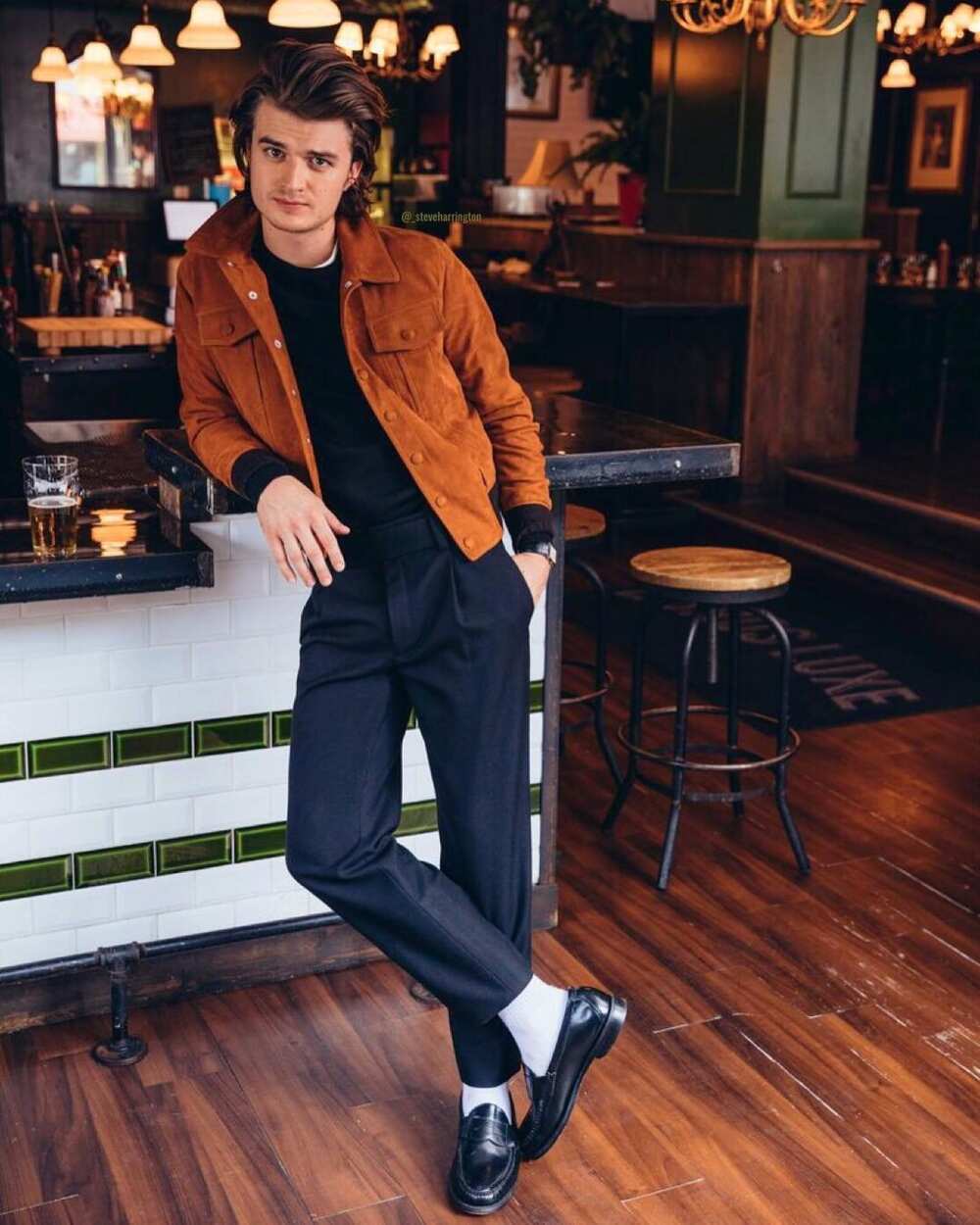 He has a slim body build and weighs 74 kgs (163 lbs).
Joe Keery hair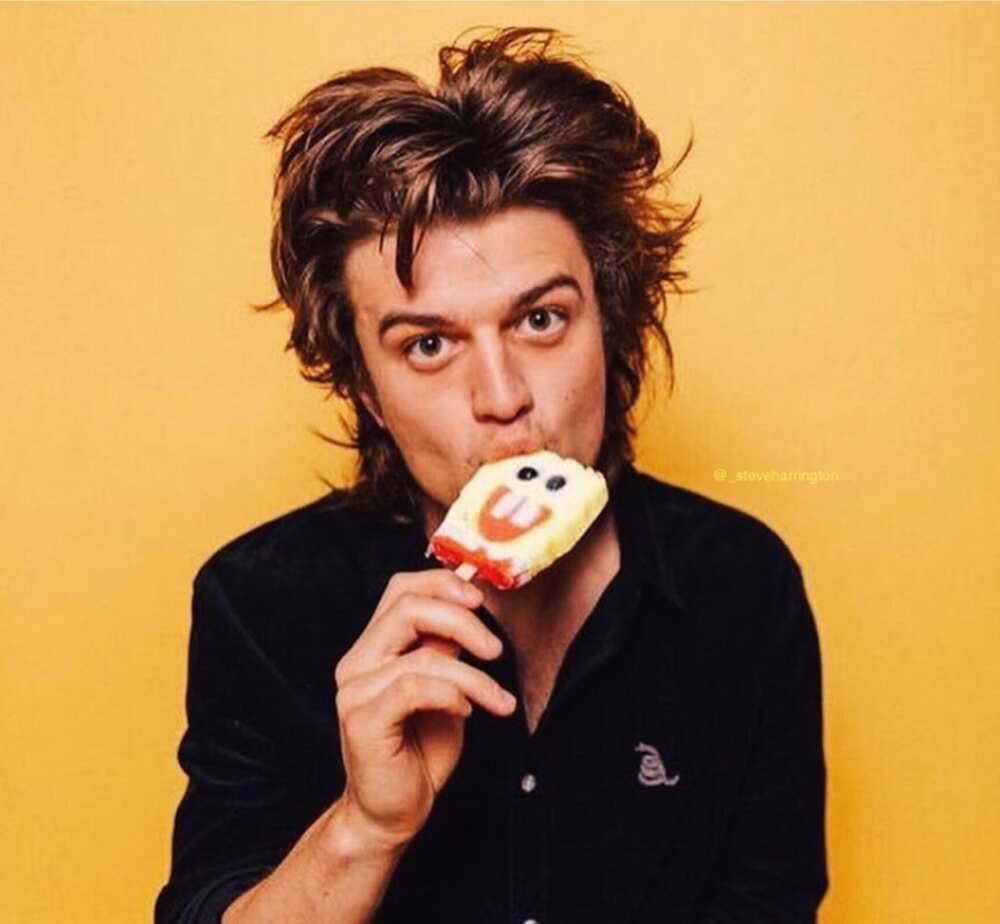 The first thing most people notice first about Joe is his hair. The gorgeous gravity-defying hair is his crown and glory. His hair has gained such a fan following that GQ had an interview with his hairstylist to find out how one can get his beautiful hair.
For those interested in the exact products used on his hair, popsugar.com listed them all down. However, it should be noted that the actor-musician credits his luscious head of hair to good genes.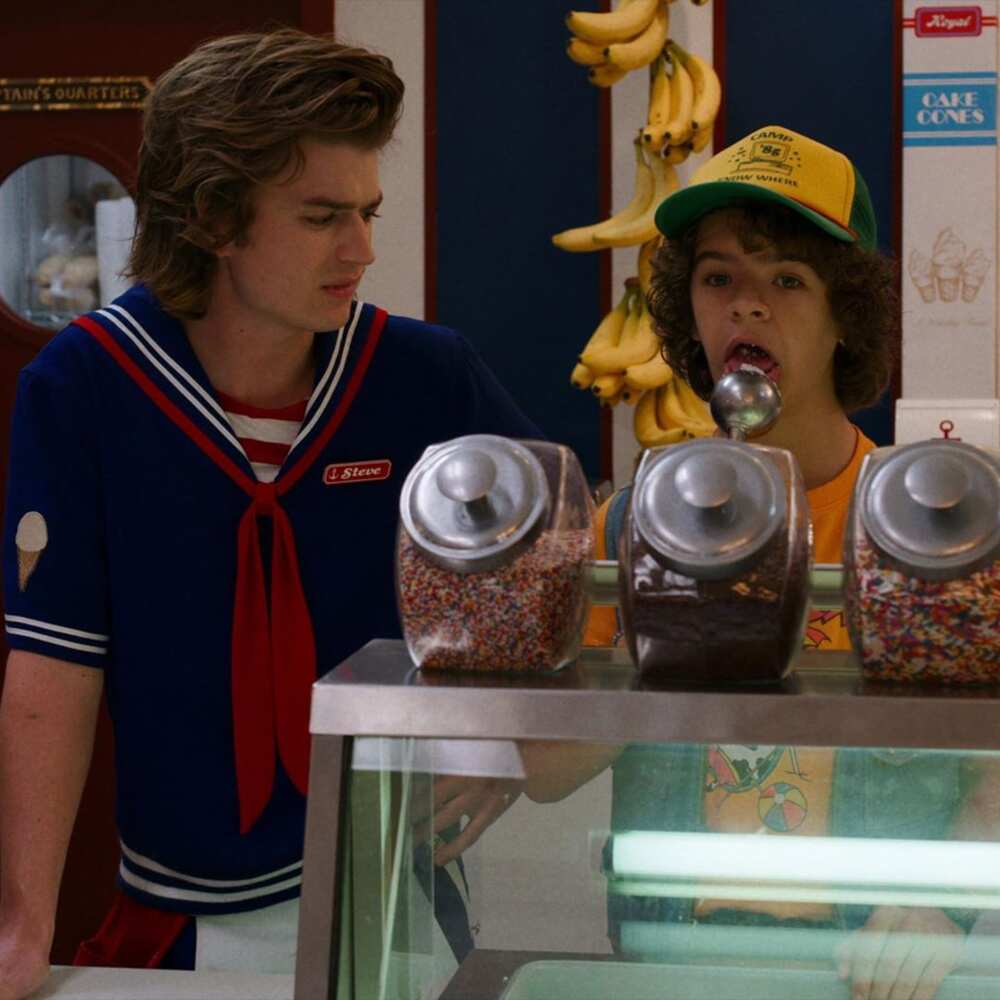 There is also a tutorial on how to cut and style your hair like the star.
Sad news for fans of his beautiful hair everywhere: the star just recently cut his hair into a very interesting bowl cut style. He looks like a completely different person.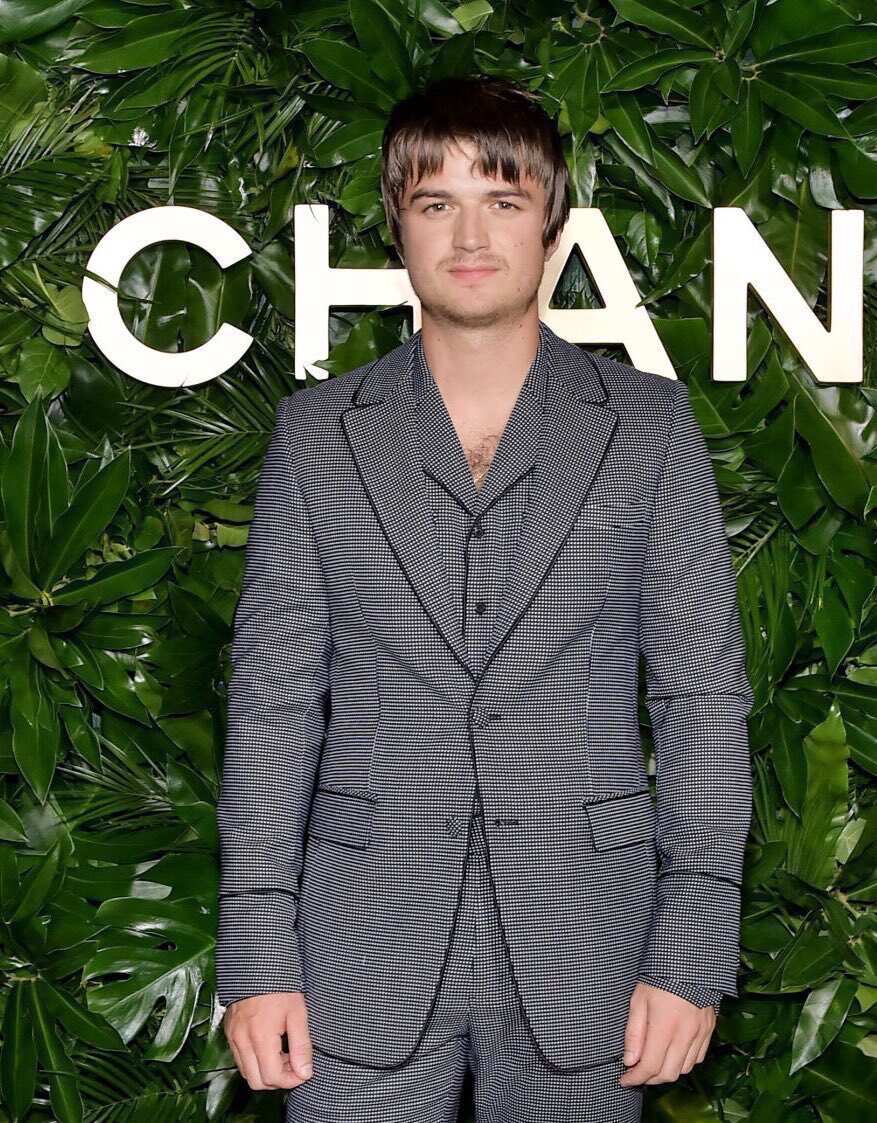 It could be for a new movie role, or maybe he just wanted a change. Whichever the case, we all hope that he will grow out his hair once more.
There you have it, all the juicy information about Joe Kerry. With his career path just starting on a high note, we believe that he will go very far as an actor.
Source: Legit