Mister Versace - My Papa: video, reactions
Meet the new single by super talented and super charming singer and songwriter Mister Versace - My Papa. The new masterpiece is here to touch the deepest strings in your heart.
The rhythm and meaning of this song will not leave you indifferent. You will definitely love the track after you hear the very first chords. The story behind the song is common to many African families.
Mister Versace - My Papa song description
Released: 20 August 2019
Format: video, audio
Genre: Afropop/Afrobeat
Length: 4:02
Label: Rubberband Nation
Music video production: MexFilms
The vibrant and lovely music video features the most famous actors from Nollywood, such as Yule Edochie, Gabriel Afolayan, and Shade Ladipo.
Mister Versace - My Papa reviews and comments
The YouTube release of the music video comes with a comment from the author himself. The single, the author claims, was created to challenge the obsolete educational system that makes people think some professions are less important and valuable than others.
The YouTube audience accepted the enchanting tune and the lovely video with adoration.
Rocky o: Sweet melody. Feeling it with my body n soul
Fuad Adekunle: I love this video
Samaila Danhabu: Nice
Tomiwa Latunde: Sweet one.
Kelvin Black: This is a beautiful song
Music of Agbutun: This is so dope
DJ STUNNER: Nice Melody, The Video gave the song more life... #DopeVibes
Olajide Samuel: melody finally out! mixed and served, cop
Mc Golden Comedy: Awesome bro
Kotivaus Muzik Stephens: This song is very good beautiful Melody nice storyline professional Engineering Great
Naija Beard gang: Such a great song and video
sara X: Love everything about this vid
Miracle Osayande: Our parents always want us to do something they think is the best but sometimes we just gotta follow our dreams and do what's best, regardless of the setbacks. Love love love the song
Vitus Oparaocha: Chai dope song
Teeboynoni YNBD: for my mind I want to follow my dreams, na music I wan do, felt so emotional watching this cuz this is my story
Mister Versace - My Papa download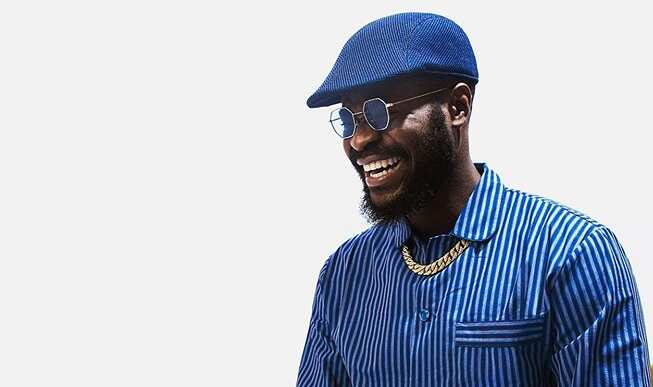 If you loved this song, you do need to have it on your playlist. Download it from the most credible sources for the sake of the best sound quality. Kindly check out these ones:
Please, share your opinion on the new hit in the comments section. Share this article with your friends and help them discover the adorable banger from Mister Versace - My Papa that they will surely love.
Source: Legit.ng