Funny happy birthday jokes and puns
Birthdays are some of the most special days in our lives. Therefore, with them being very significant days in our lives, we tend to shower the person celebrating being a year older with gifts and other unique things. Gifts are just some of the ways to adore them. We can also choose to go to our social media accounts and leave sweet messages or birthday jokes to make the day more memorable.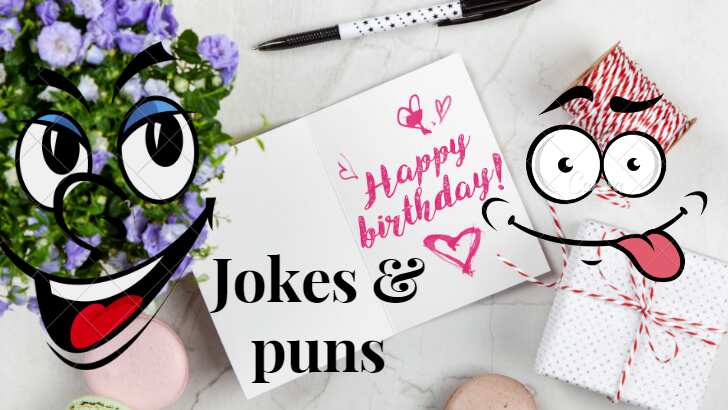 Are you running out of funny birthday jokes to share on this sentimental day? Look no further! We have compiled the best birthday funny messages, jokes, and puns.
Funny happy birthday jokes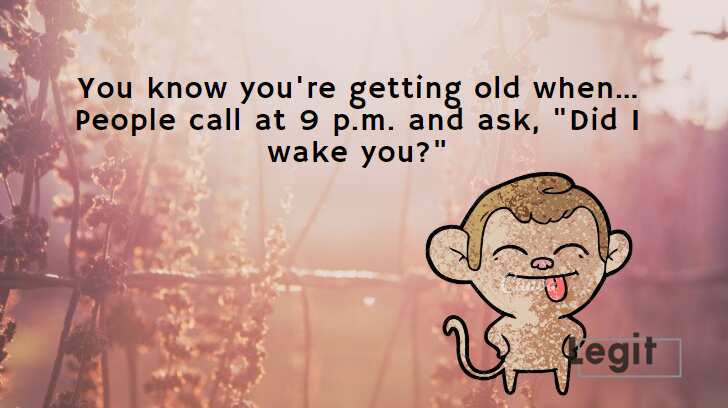 Happy birthday humor is created when one finds the perfect funny birthday joke to crack. Below are the best birthday jokes to share on such an occasion:
How does NASA organize a birthday party? They planet.
I used to get heartburn when I ate birthday cake until the doctor advised me to take the candles off first.
Did you hear about the [insert age] year old who was still fresh? Yeah, me neither.
You know you are getting old when…You and your teeth do not sleep together.
You know you're getting old when…People call at 9 p.m. and ask, "Did I wake you?"
What goes up and never comes down? Your Age.
If gray hair is a sign of wisdom, then you're a genius!
Congratulations, you've finally reached the wonder years... wonder where your car is parked? Wonder where you left your phone? Wonder where your glasses are? Wonder what day it is?
The secret to staying young is makeup... make up an age, then stick with it!
You've got more than half a century of accumulated knowledge and wisdom! That would be awesome... if you could remember any of it.
We thought we would get the right amount of candles to put on your cake this year but quickly ran out of space. Happy born day!
I hope you have low expectations for your meal and cake this year; I hear dad's having a go at being the chef. Happy born day!
One of the best pieces of advice in life is "you have to appreciate the little things." That said, I know that spotting little things is easier said than done at your age! Happy Birthday!
Happy birthday friend funny messages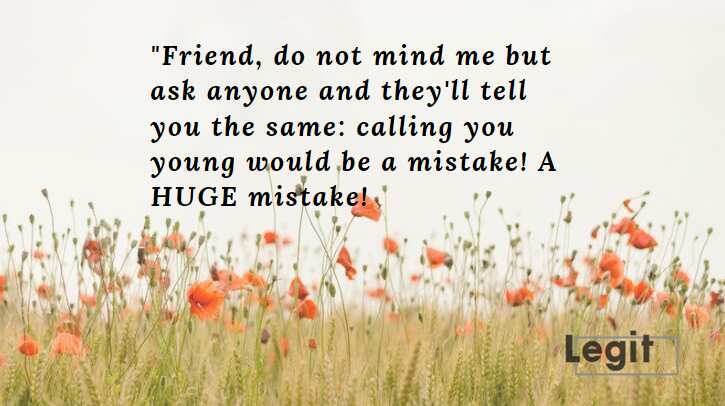 Are you in search of a hilarious birthday message for your friend? Look at these funny messages to send to your pal:
When I looked at the date, I realized that it was your birthday, friend! When I thought about the year in which you were born, I almost fainted! You don't look a day over a hundred!
Friend, do not mind me but ask anyone and they'll tell you the same: calling you young would be a mistake! A HUGE mistake!
Hey, best friend, I know you are sad about your age this year, but no worries - I'm here to blow out your candles for you so you can feel like a real kid again!
Here's to another year of laughing until it hurts, dealing with stupid people and keeping each other moderately sane. Happy born day best friend! Congratulations to one of my best friends for turning a year older! Here's to laughing at our own jokes and holding each other sane! Love you!
May you live to be so old that the mere sight of you horrifies young children and ex-lovers
Happy birthday puns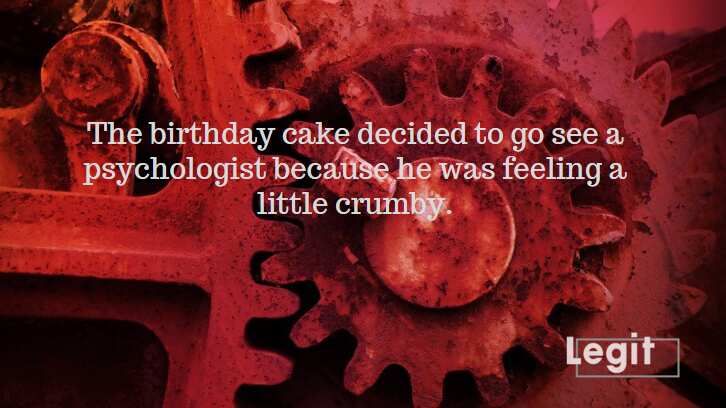 Here are the best happy birthday funny puns to deliver to leave everyone, including the birthday boy or girl, in stitches:
What did the teddy bear say when he was offered his born day cake? No thanks, I'm stuffed!
Why do your relatives always remind you how old you are? Age is a relative thing!
What do you call a 21st born day? A beer-thday!
Did you hear about the flag's born day? It was a flappy one!
The terrible husband bought his wife playing cards for her birthday because she wanted something with diamonds in it.
What did the bald guy say when he was given a comb for his birthday? Thanks, I'll never part with it.
What do you tell a lion on his born day? It's roar birthday!
Your birthday reminds me of that old Chinese scholar...Yung No Mo.
Were any famous men born on your born day? "No, only little babies."
I always feel warm on my birthday because people don't stop toasting me.
Knock knock. Who's there? Abby. Abby who? Abby born day!
The birthday cake decided to go see a psychologist because he was feeling a little crumby.
The birthday cake was overheard telling the ice cream how cool it was.
The dancer was told by her classmates to have a tappy born day.
Why don't birthday candles ever exercise? Because they burn out too quickly.
What did the cake say to the fork? Do you want a piece of me?
Why don't owls ever exchange gifts on their special day? They don't give a hoot.
Why did the little girl get soap for her special day? It was a so a prize party!
Why couldn't prehistoric man send born day cards? The stamps kept falling off the rocks!
What does a clam do on the day he was born? He shellabrates!
The big birthday candle told the little one that she was too young to go out.
You know you're getting old when you go to an antique auction, and three people bid on you.
It is essential to send our friends, family members, and loved ones a sweet birthday message on their special day just to see them wearing a smile on their face. If you want more than just a smile and want the birthday guy or girl laughing hysterically, you can choose to crack a birthday pun or birthday jokes.
Funny birthday jokes and messages tend to be more unforgettable. However, they can only be effective if the person delivering them chooses a joke that will not hurt the other person's feelings. Similarly, they will be useful if one uses the right tone and captures the attention of the crowd.
Source: Legit