The Nigerian singer Oritse Femi has produced a video for his song "Permanent." Oritse Femi – Permanent was published on his YouTube channel. The video has been produced and directed by Sammy Tex and Bold pictures, respectively. Have you watched it already?
After dropping the audio, the majority of fans were very excited about the message and sounds. The video has come to complement the song and to give you a reason why you should continue loving the artist.
Oritse Femi – Permanent description
Release date: September 14th, 2019
Format: Video/audio
Genre: Afro-pop
Producer: Sammy Tex
Directed by: Bold pictures
Length: 3 minutes 25 seconds
The song is about social-economic difficulties facing most developing countries. The Nigerian singer emphasizes the importance of wealth and what you need to sacrifice to be wealthy. He also prays that God's blessings in his life be permanent. The video has attracted a commendable number of viewers to the musician's YouTube channel.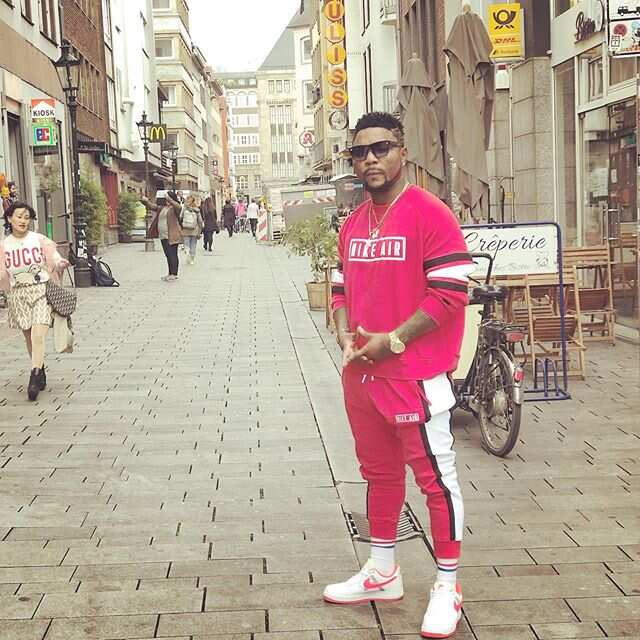 Oritse Femi - Permanent reviews and comments
These are some of the reactions from fans and followers:
Princess Erhue: "Baba GOD I never get, but I believe say I go get and when I get he go day permanent..." Love you from here.
Ajayi Comfort: Amen ooh lord! Shower your blessings. Wow! This is music, not rubbish that has no meaning, and there is more wisdom Oritse Femi.
Racheal Tanimola Kehinde: Your voice alone makes me love you from Saudi Arabia.
Cecilia Ekpene: Oritse Femi you never disappoint. Always deliver.
Ajide Oluwatosin: Make this blessings permanent oh Lord.
Paul Philips: Na so baba Oritse Femi. If you're here for Oritse Femi, hit like.
Larry Ade: On replay for the rest of the year, hit the like button if you are with me.
Tchika Okoro: Can't stop loving your vibe.
yemisi sunday: I am a loyal fan. Baba much love from this side.
ogah philip: God will continue to permanent our blessing; make our blessing permanent too.
lul dence: Baba we are there for you.
Collins mount zion: Nice brotherly.
Smith Collins: Cool to the soul.
koriboricua: Too much auto-tune.
Oritse Femi - Permanent lyrics
Sometimes it feels better when you can sing along a song. We hope you will find useful the lyrics below.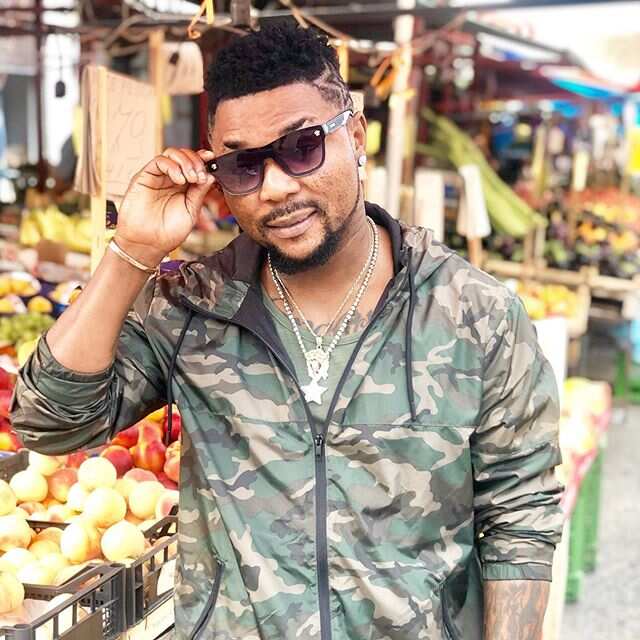 [Introduction]
Sammytex on the beat
Eh yea yea o
Oritse Femi yea o
Oh wo uh oh
Musical Taliban number one
Oh oh yea
[Verse one]
I know say worldly things na vanity
But poverty na insanity
If you want to get prosperity
You must to ready to face the penarity
Ahh!
Yes I know say this life no get duplicate
That's why I dey use my akonuche
Person wey don die don fade away
He will never ever come back again
Ah ah
No be lie!
Na hunger make poor man quick dey vex
Igolosi man no go get conscience
Na me study to sacrifice everything for wealth
Person wey plant something, one day he must surely harvest am o
[Chorus]
I say
Make it permanent
Let it permanent
Baba this your blessings make it permanent
Make it permanent
Baba make it permanent
Baba this your blessings make it permanent
Each and every day we dey (?)
Baba (?) we go dey walk walk
Make it permanent
Let it permanent
Baba this year make our blessing permanent
[Bridge]
Oh yea yea
Musical Taliban
Hello hello hello baba
Baba God na me na, na me
Pick my call na, baba
Oritse Femi o
[Verse two]
I know say worldly things na vanity
But poverty na kolo mentality
If you want to get prosperity
Make you ready to face the gravity
Ahh
To get money no be one day job, heba
Too much yarnings no dey gree full pot
Who no get today, no mean say e no go get at all
Respect who get money and fear those who never collect
And we (?) to become a man of success
I would rather become a man of (?)
You only change the world by being yourself
(?) Legacy is richer than honest and truth
[Chorus]
[Outro]
Mummy mummy
O gba adura funmi
Daddy mi teti shey yi kilon funmi
Omo mi omi mi
Meji laye ma yi
Oni kin ma tera mo shey kin ma lo jere ayi kale
Bere oloja mi je toh ba da le
[Finish]
Dabeat on the mix
Sammytext on the beat
Oritse Femi – Permanent download
You can download the song using the site below.
Oritse Femi – Permanent is a powerful track. Have you watched the video or listened to its audio? What are your thoughts? We would like to hear from you. Please air your comments in the comment section below.