Ever wanted to be on a DStv package you normally would not pay for? Well, the DStv step up and boost offer is back just for you. Its access to more exciting channels at the price of a lower package:
· All Premier League, La Liga, UEFA Champions League, Serie A, FA Cup and more football and sports LIVE and in HD.
· Brand new local shows and series on Africa Magic, surprise pop up channels; including award-winning international series and blockbuster movies
· 24-hour WWE Pop up channel on DStv channel 128
· UFC with over 40 live mixed martial arts events a year and 100 hours of magazine programming
DStv subscribers who are on Access, Family and Compact packages can now upgrade to the next subscription package and get boosted to an even higher package for a whole month.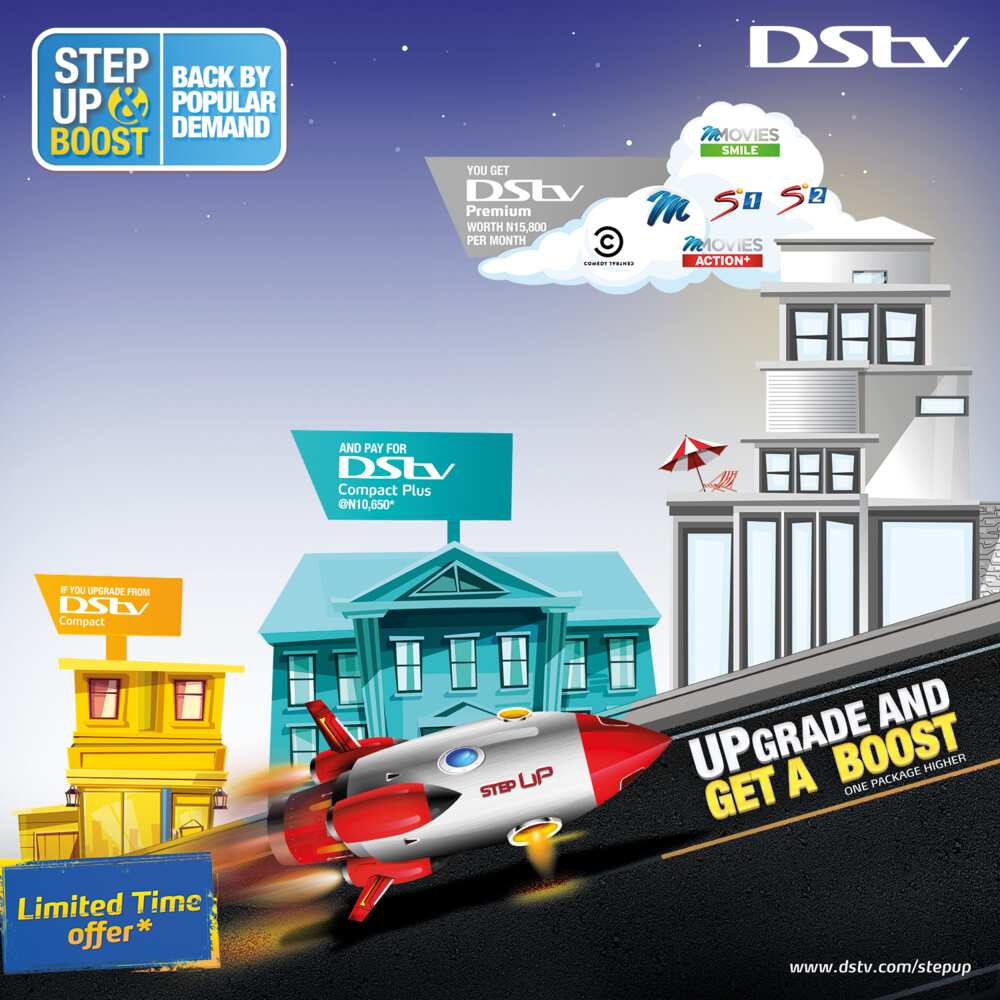 Here's how it works:
· If you are on DStv Access and you upgrade to the Family package for N4,000*; DStv will boost you to the Compact package worth N6,800 p/m
· If you're on the Family package and step up to Compact for N6,800*, you will get a BOOST to Compact Plus package worth N10,650 p/m
· Compact subscribers are not left out; step up to Compact Plus for N10,650* and DStv will BOOST you to DStv Premium - the #1 Entertainment Destination worth N15,800 p/m
DStv step up and boost is a limited time offer that rewards all active and disconnected DStv Access, Family & Compact customers every time they upgrade by boosting the subscriber ONE package higher within 48 hours of payment.
Visit www.dstv.com/stepup for more information and follow the conversation online with the hashtag #DStvStepUpBoost @DStvNg on Twitter and @DStvNigeria on Instagram
[Sponsored]