The New England Patriots wide receiver Antonio Brown recently has been accused of three accounts of sexual assault and rape. A federal lawsuit filed in a court in Southern District of Florida accused the prominent wide receiver in NFL of sexually assaulting Britney Taylor, a gymnast who during the incidents worked as his trainer.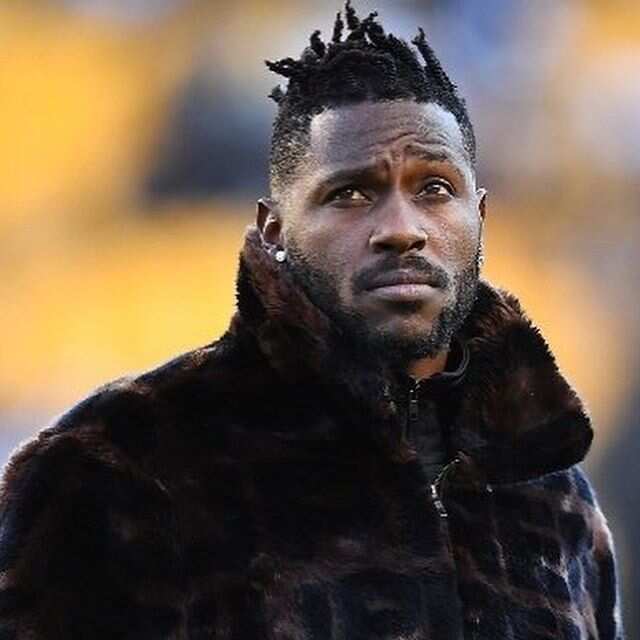 Antonio Brown's transfer joy may not have lasted long because a lawsuit followed almost immediately. On Saturday, Antonio Brown agreed to join the Patriots on a one-year contract worth $15 million. The move came after his request for a release by Oakland Raiders through social media following a short, tumultuous span at the club. As all that transpired something else was cooking.
Antonio Brown and sexual assault allegations
Brown is a new Patriot signing. He plays as a wide receiver for the club. In the lawsuit filed at a district court, the seven-time Pro Bowl selection and NFL's best talent faces an allegation of sexual assault on three different occasions, two in June 2017 and one in May 2018.
According to the lawsuit, the 28-year-old lady met Brown at Central Michigan University in 2010. Antonio was a senior student at the time, whereas the plaintiff was still fresh in college. The two were in the same Christian student group and were paired for Bible studies. This lasted until Taylor transferred to LSU and Antonio left the university for NFL.
After some years, the wide receiver reached out Britney on social media requesting her to be his personal trainer. Remembering their days at the university, she openly accepted. The pair reconnected in 2017.
The alleged sexual assaults
According to court papers obtained by The Guadian, Brown is accused of assaulting Britney twice in June 2017. In the first account, the football player flew Taylor to his home in Pittsburgh for a training trip but did not book her a hotel. The 31-year-old was at the time Pittsburgh Steelers player. The lady claims that while dressing up in the bathroom of his house, Brown came in with his manhood exposed. As stated, she was surprised and covered her eyes before she tried to leave the bathroom, but he grabbed and kissed the trainer without her consent.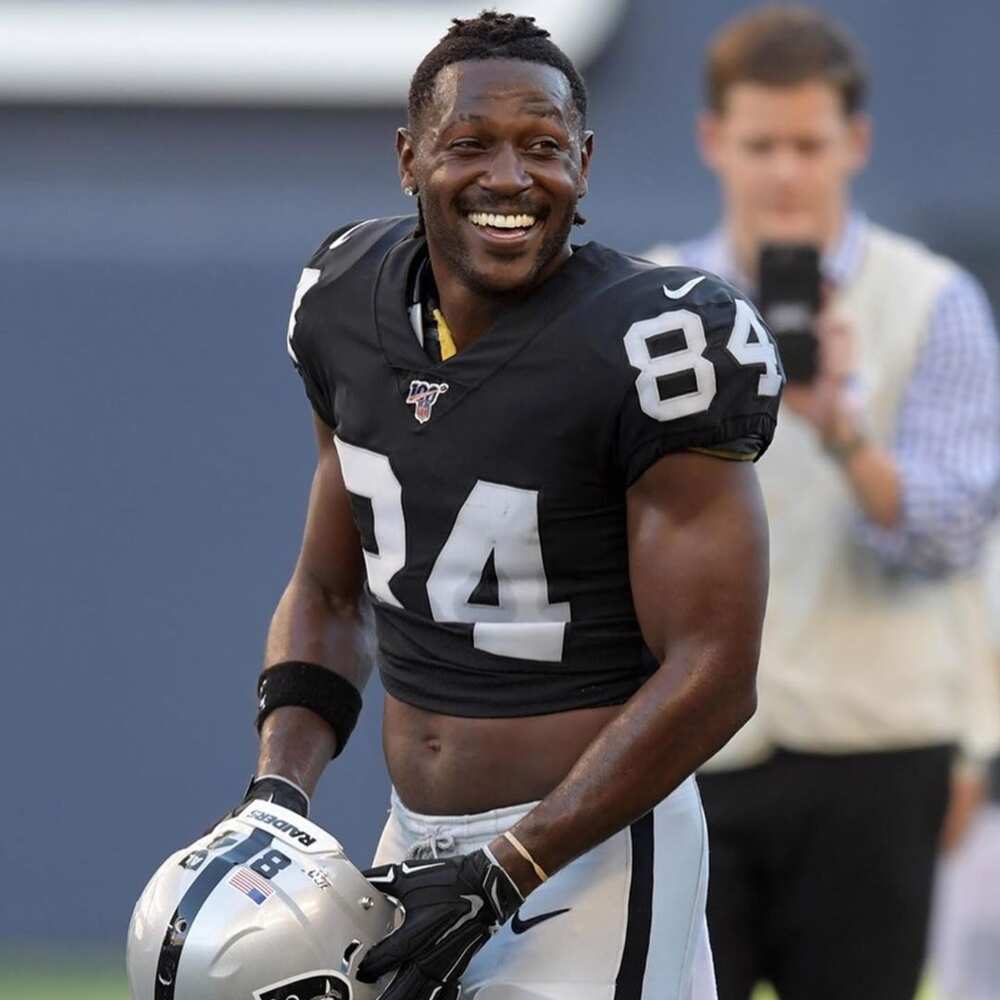 She agreed to let go the event hoping that the two would establish a professional relationship between them. However, a couple of days later, the second incident occurred. It happened while she was watching a religious program on her iPad during a training trip in Miami. She claims that Brown began masturbating and then ejaculated directing the fluid on her back. As proof, the statement has images of message about the incident which allegedly were sent to Britney by Brown. The said messages indicate how he bragged about the heinous act terming her former trainer 'a weak bitch.'
Following these episodes which occurred in quick succession, Britney decided to terminate her contact with him, but Antonio would not let go. He called her in 2018 to apologize and requested that she resume training him. The two united again in 2018 after Antonio agreed to stop his sexual advances and provide her hotel accommodation during future training trips.
The third assault happened on the night of May 20th, 2018, in Miami. In the court document, it is alleged that Britney joined the athlete and another un-named player for a night at a club. Allegedly, when they left the club, she offered to drive Antonio back to his home. Unfortunately, as she tried leaving the house to return to her hotel, Brown pulled her into his bedroom and forced her onto the bed. As reported, her 'no' and 'stop' cries fell on deaf ears as the Patriots' player forced himself onto her.
Despite all these happenings, the 28-year-old elite gymnast kept mute and never reported any incident. In a statement released by her lawyer David Haas on Tuesday, she tried to explain why she chose to be silent about it. She said,
Deciding to speak out has been an incredibly difficult decision
Taylor further says,
I have found strength in my faith, my family, and from the accounts of other survivors of sexual assault
Antonio Brown's response
As the news about the lawsuit spread like fire on a dry thicket, Brown through his lawyer Darren Heitner has come out to dismiss the claims, referring to his relationship with the gymnast as entirely consensual. In a statement, he further claims that she might have decided to file the accusations after a failed 'Money grab' attempt.
Antonio Brown, on his part, had a different story altogether as he tried to distance himself from the above accusations. In his statement, he said that the trainer approached him in 2017 moment after he had agreed on a new contract with Pittsburgh Steelers. The deal was worth $17 million a year making him the highest wide receiver earner in NFL. He alleges that Taylor requested a $1.6 million investment in a 'business project' which he refused. The following year, the trainer reached out to him and offered to assist him in training. It was during that association that the two started having consensual sex.
Through his attorney, Antonio says that he intends to countersue his former trainer for civil extortion. He further states that he will leave no stone unturned in his pursuit insinuating that such allegations have become a regular thing in the sport.
The NFL and Patriots acknowledged that they are fully aware of the accusations. Speaking to Washington Post, the club said,
We are aware of the civil lawsuit that was filed earlier today against Antonio Brown, as well as the response by Antonio's representatives
We take these allegations very seriously. . . The league has informed us that they will be investigating. We will have no further comment while that investigation takes place
In recent times, sexual assault cases have risen to alarming rates. Antonio Brown adds to an already full file of these cases. Many celebrities have in the past faced sexual assault cases, and many of them brought down by such. As we strictly follow to know the outcome, we can only pray the justice prevails.