Apple introduced the latest version of its mobile devices' operating system on 3rd June 2019 at the Worldwide Developers Conference (WWDC). The operating system, named iOS 13, contains numerous new features and improvements to existing ones. The company continued with its trend to make the entire system faster and more efficient. The iOS 13 release date is slated for 19th September 2019, just a day before the company releases some of the year's most anticipated devices.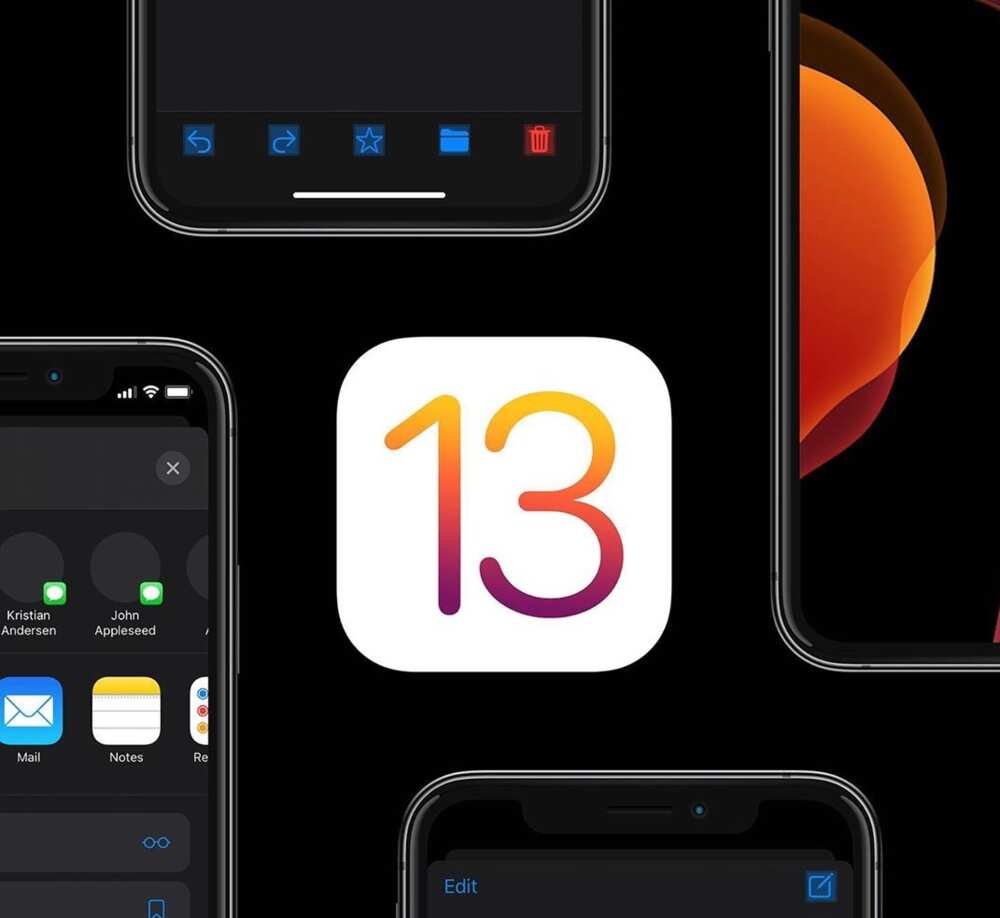 Before the official iOS 13 release date, the company has been giving users and developers a feel of the new operating system. The company has released several beta versions of iOS 13, some for developers and some for the general public. We take a look at the essential details regarding the software, including compatibility, features, and installation.
iOS 13 release date and timeline
Here is the timeline of events preceding the official release of iOS 13.
Developer beta: This was the first version of the new operating system to be released at WWDC 2019. The beta was only given to developers and required macOS 10.15 or Xcode to install. The second beta version was available for download over the air (OTA).
Public beta: The public beta version began rolling out on 24th June 2019. This version was meant for curious users who wished to test out Apple's news features on the new system. The public beta has gone through eight editions before the final release. The public beta was still not a refined version and lacked some of the features included in the final version.
Golden Master (GM) edition: The golden master version of iOS 13 was the final beta version for software testers. The GM version is usually launched one week before the release of the final version. It gives app makers several days to adapt before the final iOS version is released to the public.
When will iOS 13 be released?
Apple will launch iOS 13 in its stable and final form on 19th September 2019. This will be about a day before the release of the much-anticipated iPhone 11 devices. Apple makes its software releases at 10 p.m. PST although that is not always the case. The iPad version of the new operating system will be released on 30th September 2019.
Compatibility list
Here is a list of devices that will support the new operating system:
iPad devices (iPad OS 13): iPad Air 2 or later and the iPad Mini 4. The software will not be compatible with the iPad Mini 2, Mini 3, and the iPad Air.
iPhone: The software will be compatible with the iPhone 6S and newer models. Users of the iPhone 5S, 6 and 6 Plus will be stuck with iOS 12.
The software will generally be compatible with devices (iPhones and iPads) from the last four years.
iOS 13 features
Here are the main new features and improvements in iOS 13.
Performance improvements
Like the previous system (iOS 12), the thirteenth edition of Apple's mobile operating system brings system-wide performance improvements. Face ID will now be thirty percent faster on the new system. Applications will also launch twice as quickly on iOS 13 as compared to the previous system. Apps from Apple's app store will be fifty percent smaller while downloading and sixty percent smaller in terms of updates.
System-wide Dark Mode
Apple debuted a newly-designed Dark Mode as an alternative to the light mode that has been the staple of iOS for years. The mode darkens everything from the user apps to the available wallpapers. Third-party app developers will also have access to the Dark Mode API so that they can develop compatible apps. Apple's competitor, Google, recently debuted a similar mode on their new Android 10 operating system.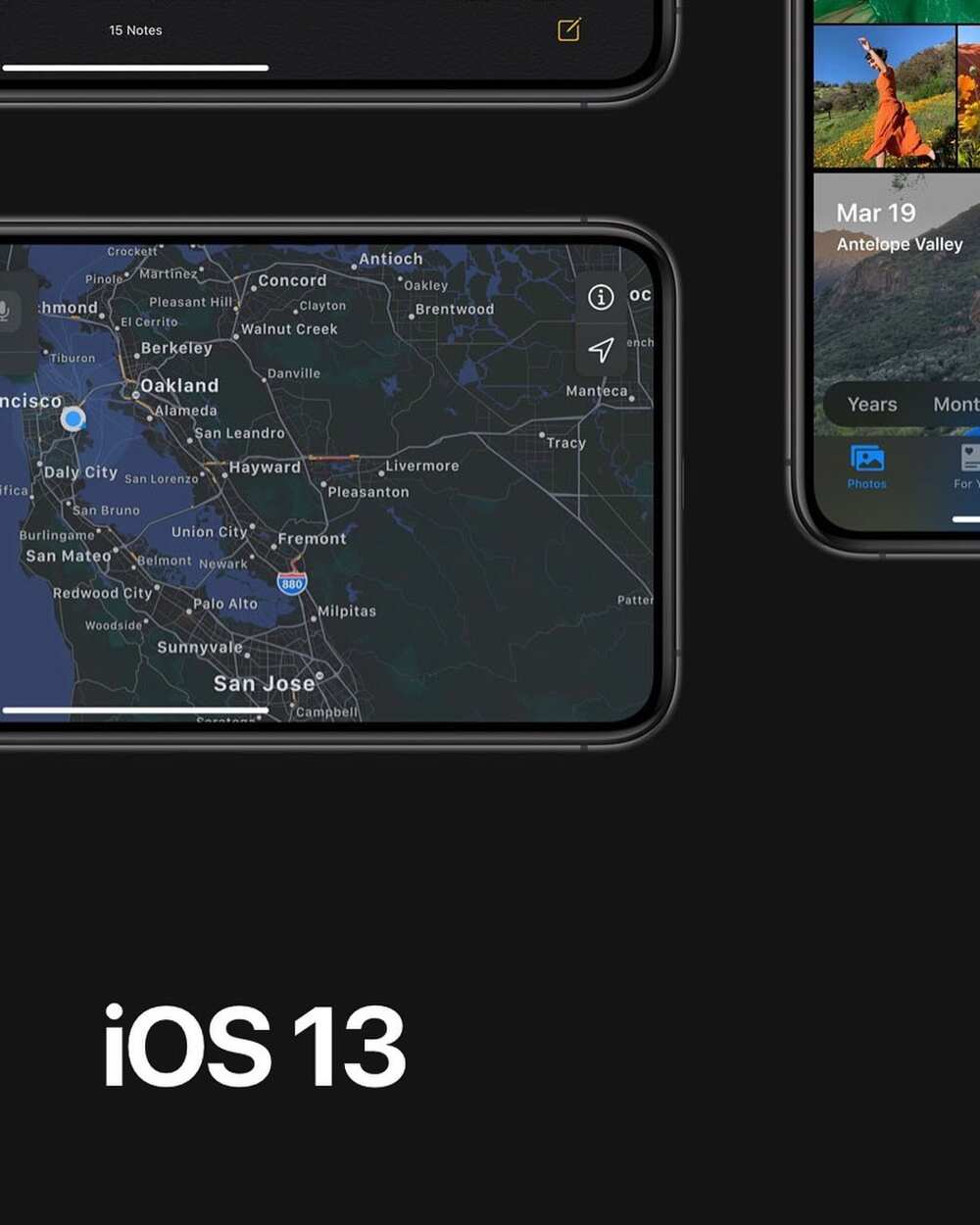 Apple Sign In
The Sign In with Apple feature is a new privacy and safety-focused alternative to conventional sign-in options from companies such as Facebook, Google, and Twitter. These sign-in options give users the ability to easily and quickly sign in to services and apps. Apple's solution works like conventional methods, but with one distinctive factor, the company does not profile or track users.
Users can sign in to different websites and apps without the need for a login address or name. Apple Sign-In will be authenticated through Touch ID or Face ID, and users' information will be further safeguarded using a secure two-factor authentication procedure. Apple has asked app developers to prioritize Apple Sign In over all other options to ensure the best user privacy.
Location restrictions
iOS 13 users will have more control over when and how applications can access their location info. The newest option in the OS allows an application to access a user's location once. The app will have to make an access request again if it requires the user's location. When an app collects location data in the background, Apple will send the user a notification, and they can then choose to turn off the app's access.
Background applications
The new operating system will limit the collection of data by VoIP applications such as WhatsApp and Facebook Messenger. Ideally, the apps are allowed to listen for background calls for their internet communication services. However, some of the apps have used this access to remain active and collect background data. This implies that some social networking applications may have to be rebuilt to adhere to the new restrictions.
Wi-Fi and Bluetooth
The company has implemented new controls that will prevent applications from accessing a user's location over Bluetooth or Wi-Fi. When data is shared over one of the two methods, users will be notified of any possible location access and get the option to turn it off.
Find My app
Apple's new Find My application combines the features of two previous apps, Find My Friends and Find My iPhone. The app will provide your phone's location as well as your friends' locations. One massive improvement in the new app is the ability to locate your device even if it does not have a cellular or Wi-Fi connection. The missing device is tracked through a crowd-based location service through Bluetooth.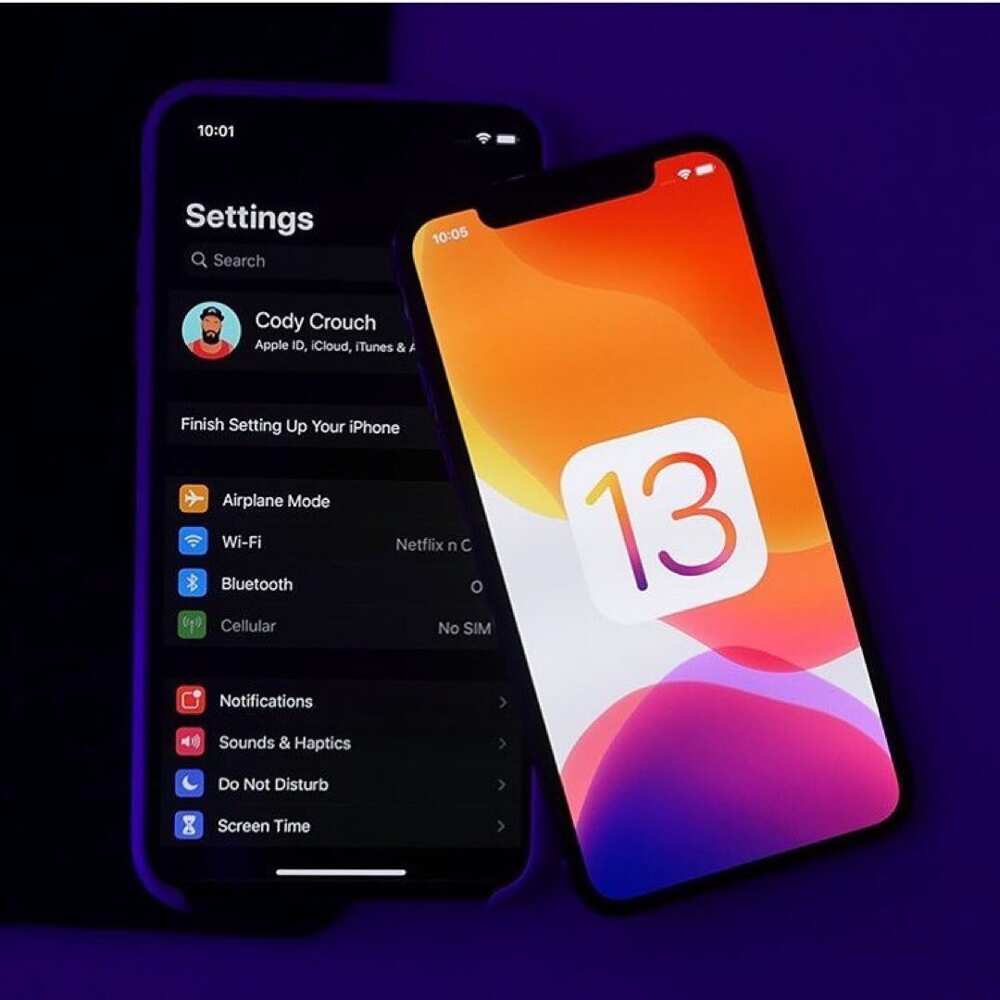 The only caveat is that to use the crowd-sourced information service is that one will have to own two Apple devices. The second device will be used to decrypt the signal and identify the missing device's location.
Photos
The Photos tab in the new operating system has a newly-developed look. The app will now put a user's best photos at the center and in front of other pictures. There is also a new option to have images organized by year, month, or day. One attractive feature allows users to see a person's photos on their birthday if they have that date assigned.
Photo editing
Apple redid the entire image editing interface. All editing tools are now at the center of the display and in front of the pictures. There are also some new slider wheels which improve usability. Users can now view a before and after comparison with a single tap. There is also a new option to tweak a filter's intensity. This means that you can now apply a filter but with a more subtle effect than the default setting.
iOS 13 comes with new noise, definition, sharpness, white balance, and vibrancy editing tools. All these in a more straightforward and friendlier layout.
Video editing
Apple's video editing tools have been limited to video cropping for several years. In the new system, however, users can now adjust video brightness, saturation, contrast, and exposure. There is also a collection of filters that can be applied to video clips along with the traditional cropping and rotating options. One particularly useful feature is the ability to revert to a video's original version if a user deems the changes unnecessary.
Camera
The camera app has been updated to adjust the intensity and position of studio-like lighting. When light is moved away from a subject, the device decreases the intensity. Moving the light closer to the subject in focus sharpens the eyes, smoothens skin, and brightens the features on the face. The light-related adjustments will be limited to the iPhone XR, XS Max, and XS.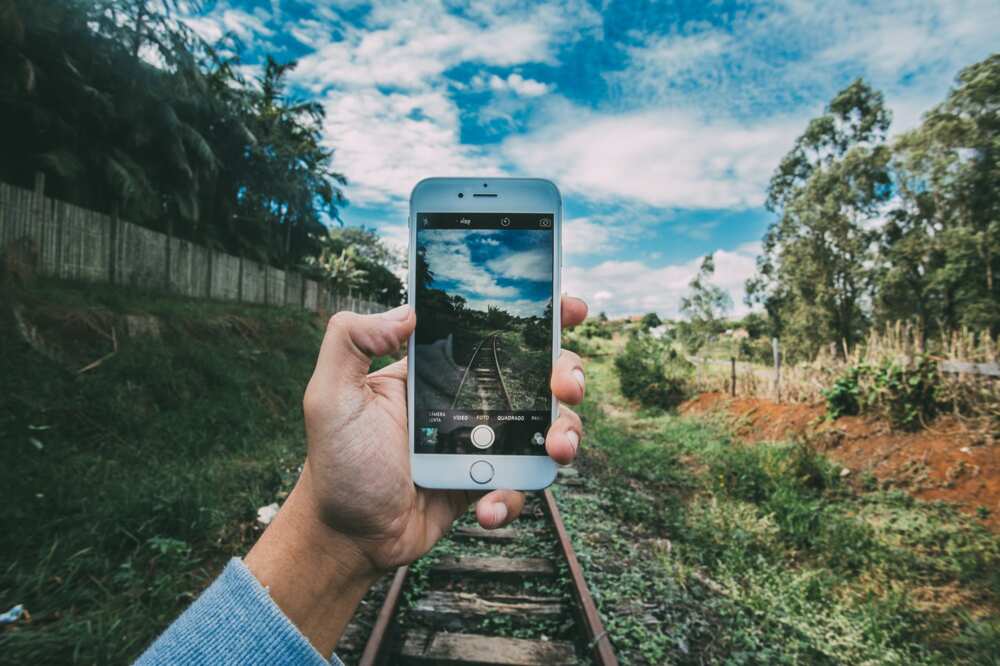 Apple Maps
The new Maps application features enhanced detailing for buildings, parks, beaches, roads, and more. Apple debuted Junction View for maps on iOS 13. The new view is designed to help drivers avoid making directional misses and wrong turns by aligning them with the correct lane before an elevation or corner. Users will, for example, be asked to turn at the next traffic light instead of the more conventional 'turn left in a thousand feet.'
The system will also feature real-time transit programs that include connections, network stops, and arrival time. Cancellations and outages will also appear on the new Maps application. Additionally, fliers will have information regarding gate locations, flight status, and departure time on their devices.
Look Around on the Maps app
Look Around is Apple's equivalent to Google's Street View. The feature will allow users to browse a street view of that is around them. The feature will be available whenever a binoculars icon appears. The feature has zoom functionality which allows users to view farther points of interest such as businesses and parks. For now, the function is limited to areas that are accessible in a car since the data used is collected using a vehicle-mounted camera.
Favourites and Collections
An updated option on the new Maps app allows users to search for particular locations and add them to their favourites list. By default, a user's home and workplace will be the favourite locations. Any location can be added to the existing list. Tapping an area within the list will bring up directions to the place on the Maps app. Apple's artificial intelligence assistant, Siri can suggest locations for users to add to their Favourites list. The Collections feature, on the other hand, gathers a list of places that a user plans to visit, such as cafes that one wants to try.
Reminders
Apple completely revamped the Reminders application to make it more competitive. The app now has four sections, Flagged, All, Scheduled, and Today. A user's reminders can now be arranged in fully-customizable lists featuring different icons and colours. When a user creates a new reminder, they can allocate specific times and schedules for the task. For example, one can set a reminder to go active when they get home, to the car or any location thereof.
Messages
Apple has improved the Messages app. Users can now choose to share their profile photos with everyone, their contacts, or not at all. Profile images can be monograms, images or animoji (animated emoji) characters. The search function has also been greatly enhanced and provides results from the most recent items first. Apple also debuted new Memoji (a feature that allows users to create customizable animojis) options that include headwear, earrings, teeth, glasses, and makeup.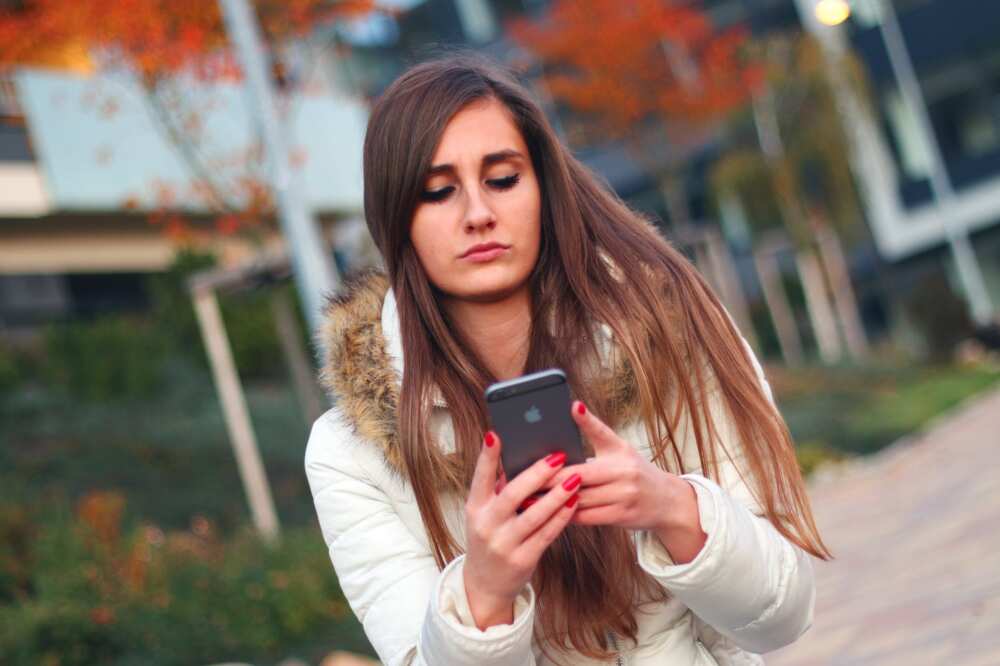 The new operating system now features cow, octopus and mouse animojis available for use in the FaceTime and Messages apps. Apple Animojis and Memojis are available for use on the company's Mail app as well.
Dual-SIM card support
The new OS provides support for two phone numbers when using iMessage. The feature will be available on the iPhone XR, XS Max, and XS. When beginning a new conversation, users will be prompted to choose which number to use with the ability to swap when composing a new text.
Facetime
Apple introduced a FaceTime Attention Correction in iOS 13. The feature adjusts a user's eyes while using FaceTime to make it seem like they are making eye contact with the person on the other end. Naturally, one looks at the display to see the caller's face. However, this makes it look like one is not keeping eye contact. The feature will be available on the iPhone XR, XS Max, and XS.
Contacts
The new Contacts app now has an improved list of relationship labels. This will make it easier to label one's family and friends. Siri will also recognize new labels with ease.
Notes
Apple added the option for a user to view their notes as thumbnails in the new gallery view. There are also additional tools to manage subfolders and folders within the Notes application. Sharing folders has also been significantly enhanced. You can now share a note in the view-only mode, which means that the receiver cannot edit it. Search functionality will now scan images within folders to look for text in bills and receipts.
Mail
Sending emails and managing one's mailbox is now quite seamless. The Mail app has a new block sender option that lets a user block incoming emails from a particular sender. These are automatically redirected to the trash section. Unnecessary email threads can now be blocked on one's Apple devices. A new format bar gives users attachment and formatting tools when composing a new email.
In iOS 13, you can change text size, colour, and font when typing an email. Other available customizations include alignment, indents, strikethroughs, and bulleted lists.
Safari browser
Apple's default browser has a new interface in the new operating system. The browser's start page features a user's recently visited websites. Frequently visited sites and favourite sites. The app will also display appropriate sites based on a user's browsing history, Siri suggestions, and received links. There is a new option to set location, microphone, and camera access for each site using the per-site settings.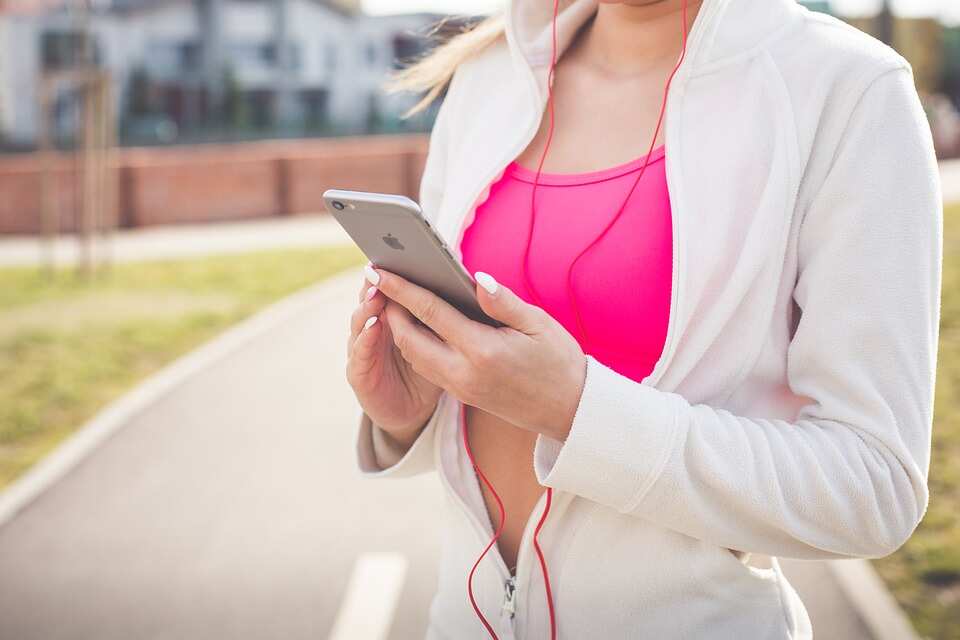 Download manager on Safari
The browser features a new download manager that allows users to check the status of their current downloads. You can drag files from the download manager interface into an email or file and allow downloads to run in the background.
Files
The Files app has received a significant overhaul in iOS 13. For the first time on Apple's mobile operating system, users will have access to files stored on external file servers, hard drives, SD (secure digital) cards, and USB (universal serial bus) drives. A dedicated downloads folder allows users to manage all internet downloads and attachments from the Mail and Safari apps.
A newly-added column view will let you see every file's details while browsing the Files app. The new operating system now allows unzipping and zipping of files.
Health app
Apple's Health app receives significant interface changes in iOS 13. The app now reorganizes available information into two tabs, Browse and Summary. The Summary tab provides an overview of a user's heart rate data, movement data, sleep information, medical records (linked), and exercise minutes. There are also built-in prompts for options such as registering as an organ donor and updating one's medical card.
The Browse tab provides users easy access to all the variables available in the Health app. It includes a useful search feature to locate any specific variable. The data collected by the Health app is viewable in the year, month, week, day, or hourly modes. Users will also have access to statistics related to their average figures, alerts, and ranges.
Cycle Tracking in the Health app
Cycle Tracking is a new feature designed for women in iOS 13. The feature allows users to track their monthly cycle data. Available entry options include fertility tracking, headaches, cramps, body temperature, flow level, and ovulation tests. There are prediction features related to fertility and periods that allow users to estimate these variables.
Noise monitoring feature
The feature analyzes the headphone audio and environmental audio levels to protect the device user's hearing health. The app collects and stores data to let the user know when they are in environments where noise levels exceed eighty decibels. The last notable feature in the updated Health app is the Toothbrushing Time feature. When activated, the app will remind a user when it is time to brush.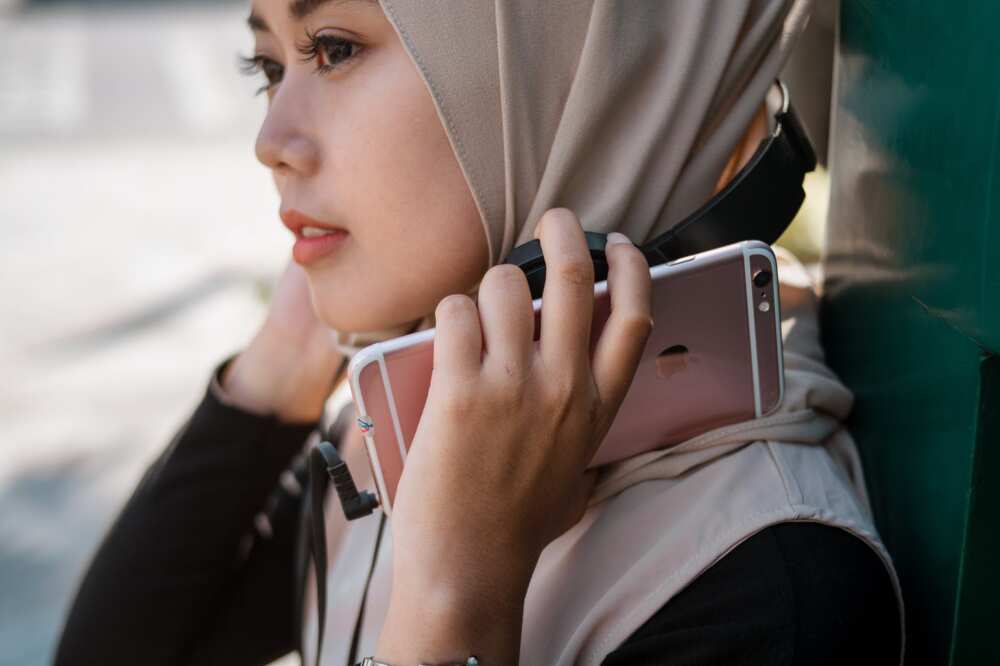 Text editing
Text editing on iPad and iPhone has been greatly improved in iOS 13. Scrolling through a document can now be done using a scrollbar which is way more comfortable and faster than the conventional swiping. Double tapping on a word will select it while dragging your finger over text will select the entire section of text. There are also gesture controls added to text editing. These include:
Copying text: Pinch upwards using three fingers
Cutting text: Pinch upwards using two fingers
Pasting text: Pinch downwards using three fingers
Redo and Undo: Swipe to the right/left using three fingers
Selecting multiple items: Tap using two fingers then drag
Siri
Apple's voice assistant has been updated to sound more natural. Users will notice this when the assistant is speaking out relatively long phrases. The assistant's voice is now entirely software-generated. Siri's development API is available to app developers which allows it to respond to commands involving third party applications. The assistant suggestions have been added to Safari, Maps, and Podcasts.
Music lovers will also be delighted at the new option to have Siri play live radio from TuneIn, Radio.com, and iHeartRadio.
Shortcuts
The Shortcuts app debuted on the iOS 12 platform. In the new OS, the app comes preinstalled. All content related to shortcuts will be located in the app and not in the settings app as has traditionally been the case.
QuickPath keyboard
Apple's QuickPath keyboard allows users to input text using swipe motions. To use the keyboard, drag your finger from one letter to the next without taking your finger off the display. The keyboard will be active by default, but users will have the option to turn it off in settings. The keyboard works great and can predict a user's intended input correctly. This allows for quick swipes when typing. The keyboard will work in a variety of languages.
Volume interface
Apple has redesigned the volume interface in iOS 13. It is now less conspicuous than the one on iOS 12. When a device is in portrait mode, the volume interface appears on the left side of the display. When in landscape mode, it will appear on top of the device display. The volume indicator shrinks in size as the user adjusts volume levels. One can also touch the on-screen volume bar to set the desired volume levels.
AirPods
In the new iOS, one user can connect two pairs of AirPods to a single device for use with a friend. Apple's voice assistant, Siri, can now read one's incoming messages via their AirPods. A user can then respond to the messages even when their device is out of reach.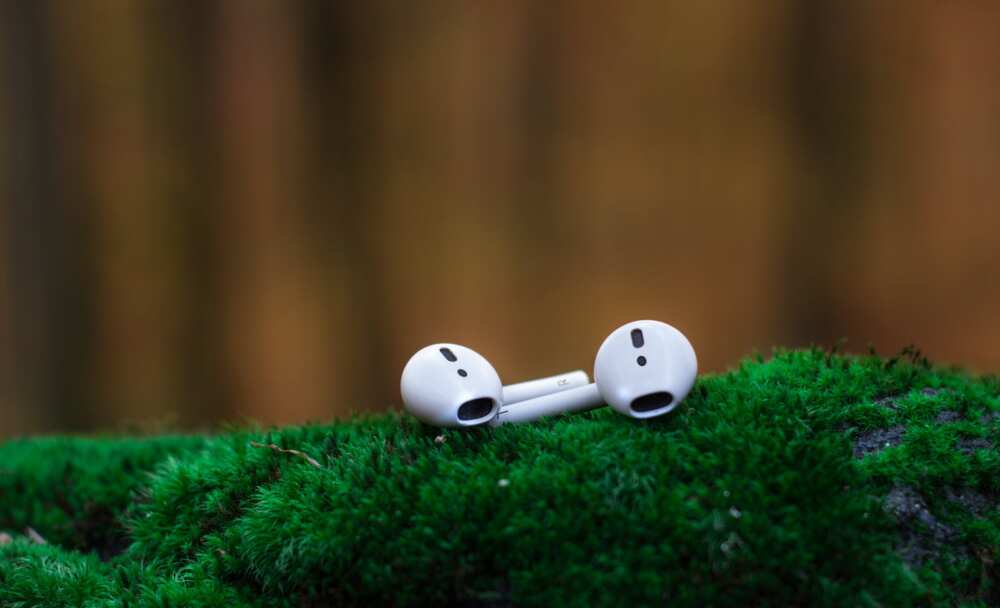 Bedtime feature
The Bedtime feature within Apple's Clock app has received massive updates. When a user sets a time to go to sleep, the device will automatically activate the Do Not Disturb feature. This will dim the device's display and mute notifications until the user wakes up. The feature can also be set to analyze one's sleeping patterns based on iPhone usage at night.
Support for game control
iPads and iPhones can now support gaming controllers that can connect via Bluetooth. The company has added support for the Xbox One S controller as well as the PlayStation DualShock 4 controller.
Voice control
Voice Control is a feature designed to let users control their Apple devices entirely using voice commands. The feature is also available on the company's macOS. The feature is particularly useful for users who have difficulties using traditional input methods. The feature makes use of Siri's audio-to-text capabilities to ensure that the user's data remains private. The feature allows a user to navigate the entire iOS 13 easily.
ARKit 3
The next edition of Apple's ARKit debuted in the new operating system. ARKit allows virtual objects to be placed behind or in front of people through the People Occlusion feature. This results in an unrivalled immersive AR experience.
NFC
iPhones will now be able to scan many NFC (near-field communication) tags. In Japan, for example, the national identity cards will have support for the iPhone through a government initiative. Germany will also allow Apple device users to load their residence permits, ID cards, and biometric passports onto their Apple devices using near field communication.
HomePod
In the new OS, Apple's HomePod can recognize different voices from family members, thus allowing them to listen to their customized playlists.
Apple CarPlay
CarPlay now features a modern updated design with new table views, sounded edges and status bar. The app's dashboard gives users access to Siri suggestions, audio controls, and maps for easy navigation. Apple Music has updated visuals that include album art in the now playing interface.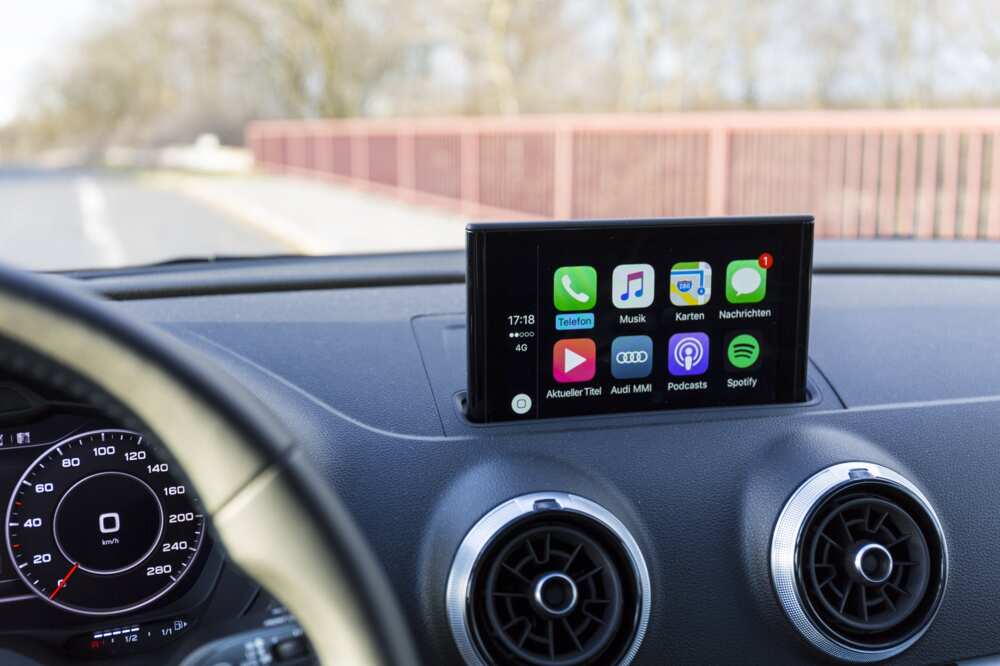 Tips and tricks
iOS 13 has numerous hidden tweaks throughout the system. Here are some interesting ones:
Calendar attachments: Users can now add documents and other attachments to events that have been scheduled in their device's calendar app.
Personal hotspot: iPhone users can now use their devices' hotspot when there is no internet connection. The feature even allows connections when a device is in sleep mode to ensure that push notifications and messages are received.
Browser tab closing: The updated Safari app allows a user to set a defined period after which the device closes all open tabs in the Safari browser. This can be set to manual, a month, a week or a day.
Bluetooth settings: You can now access a list of connected Bluetooth devices from the control center. Simply long-press the Bluetooth widget to access the options, then force touch to view the connected devices.
Cancelling subscriptions: When you uninstall an app that has an active subscription, the device will notify you regarding the same. You can then cancel the subscription or manage it elsehow.
Updating apps: If you have apps that you do not want to update, you can delete them from the update list by swiping to their left.
Dolby Atmos: iPads and iPhones from 2018 will support the high definition Dolby Atmos playback while viewing videos in iOS 13.
Face ID haptic feedback: In iOS 13, devices will vibrate when unlocked using Face ID. This feature can be toggled on and off.
Low Data Mode: Enabling this mode will reduce apps' usage of available network resources. The option can also be activated for particular Wi-Fi networks.
Optimized charging: According to Apple, this feature learns a user's charging routine and waits to charge beyond eighty percent just as the user is about to use their device. This reportedly reduces battery aging.
Popular networks: In the new OS, iPhones can detect the Wi-Fi networks that are in use and even notify users when such a network is available.
Reading targets: In the Books app, there is a new feature that tracks how much a user has read each day. A user can then track their stats and read more books.
Browser screenshots: Taking a screenshot in the updated Safari browser gives a user multiple saving options. The first involves saving the entire page as a PDF file. The second involves using markup to apply edits before saving.
Muting unknown calls: In the settings app, there a new option that allows users to block calls from all anonymous calls. This aims at reducing spam calls.
Lyrics in music: You can now have time-synced lyrics for your Apple Music tracks. Lyrics will appear after tapping the lyrics icon at the bottom of the music interface.
How will I get iOS 13?
Once it is released, users will have two options to install iOS 13 to their devices. These include:
Navigate to Settings > General > Software Update and follow the prompts.
Connect your device to your computer and open iTunes. Select your device thumbnail and choose the Check for Update tab under the Summary bar. Follow the on-screen prompts to install the update.
Make sure that your device has sufficient battery charge before updating the operating system. It is advisable to have your iOS device connected to a power source while the update runs.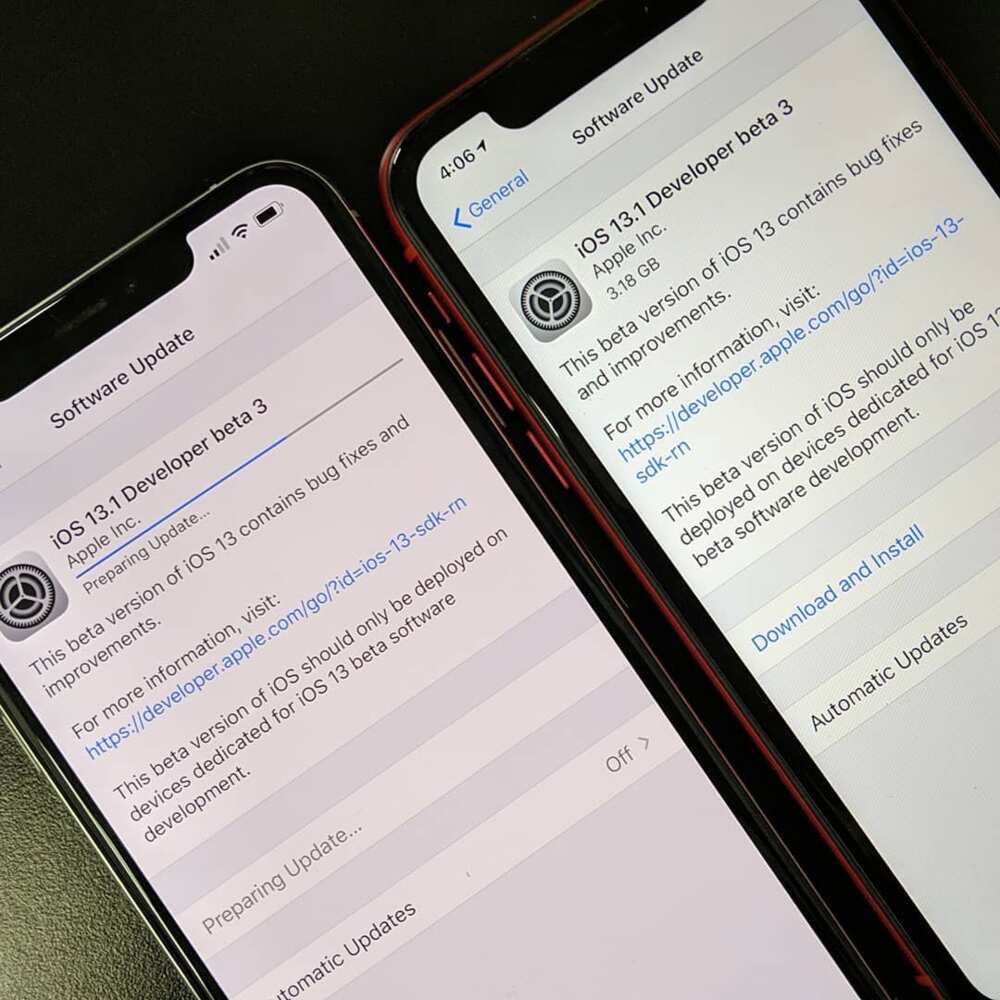 With the 2019 iOS 13 release date coinciding with the Apple 11 release, there might not be as much attention on the software as with the devices. However, the iOS 13 release is still big news, especially considering the long list of new features available. What intrigued you most about iOS 13?