Have you already listened to the latest song by Nandy - Kiza Kinene? If not, then you have no idea what you are missing. The beautiful artist features Kenya's finest group Sauti Soul in her latest tune titled Kiza Kinene. The jam is about two lovers who had disagreements that cost them their relationship. You will be hitting your player's replay button as you may not get enough of this new song.
When it comes to quality music, you can be sure that anywhere Sauti Sol are, nothing but the best is expected. This may be the finest collaboration recently done as Nandy brings in the boys to spice up her new song. You have to listen to get it.
Nandy - Kiza Kinene description
Released: 6th September 2019
Genre: Afrobeat
Length: 3:15 minutes
Directed by: Justin Campos
Production: Kimambo Beats
Nandy - Kiza Kinene reactions and reviews
This song is one of the most recent collaborations that has attracted a lot of attention. Fans have expressed a lot of love for the tune. Here are some of the sampled views on YouTube:
Lazzo: Lets show South Africans how brotherly we are with other African countries by liking this
DJ Shiti: Ntambia nini waingo muhana tsirenaaaa. Waluhya bhosi in the Building
Janee nnekah: 'nitaambia nini waingo,, mkhana atsireena' Savara's part has me repeating the song over and over
Nehemiah Rotich: I showed this song to some south Africans.They are now singing the panafrican agenda
Makokha muganda: Kenya na Tz will forever be one home.... If you support this weka likes ukisonga.
Umojah regal: Pure literature.. Conscious Artistry with deeper meaning!
Anslemh ochieng: Actually surprised with Savara's Swahili lyrics. So tight and fluent
Mary wangui: Why is nobody talking about the dancers? They are dope
immaculate wangui: I have repeated the song 5 like times wow.. This is a big tune big up mashemeji wetu Watanzania ..here's to many more hits together cheers
Barsha 254: Kama hii collabo inakufanya ufeel proud kuwa east African, turn this button to blue. Let's go!
Kimu Tattoo: I am proud to be an East African Boy from Tanzania Aiseeee Wimbo ni Mtaaaaaaaamu naurudia hii mara ya 9.9 thank's Nandy and Sauti Soul100%
Nandy - Kiza Kinene lyrics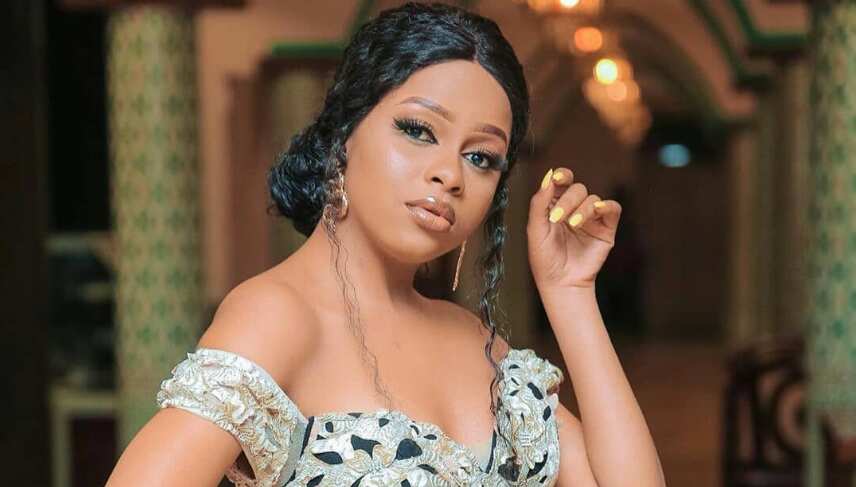 Nandy's new song is very catchy, and the chances are that you may want to sing along when it plays. Here are the lyrics.
Kimambo on the beats
[Nandy]
Kiherehere kimeniisha
Eeh nimekuwa simulizi kwa penzi wako
Waninanga wee
Zaidi yanisikitisha
Eti nimekuwa chuma cha kafuro
Nipo juu ya mawe
Jikoni kwangu kaingia mdudu gani?
Mara kwenye kikombe mara sahani
Ona katibua maji kisimani
Oooh salala
Huenda sio fungu langu nimekosea kuchagua
Masala
Nimezidisha chenji kimeota nyasi
Mbaghala
Nilipita dirisha nafasi kuigombania
Ah baba
Kumbe basi limejaa na mlango upo
Haioni mboni yangu (kiza kinene)
Kibatari utambi umetumbukia (kiza kinene)
Yaila ghidira yangu (kiza kinene)
Nimepekechwa nguzo niliyoegemea (kiza kinene)
[Sauti Sol]
I've been trying not to diss you
Mwenzako mimi nilikuwa sina issue mpenzi
Hope uko sawa, my darling
And I've been trying not to miss you
Ila unapoenda kutwa yangu maumivu
We yangu dawa, ooooh ooh
Chumbani kwangu kaingia kunguni gani?
Mara kwenye kitanda mara kwa shati
Aii, haya ni maruani
Yanafanya nakosa amani
Oooh salala
Huenda sio fungu langu nimekosea kuchagua
Masala
Tushazamisha meli yameisha
Mabega
Nitaambia nini waingo mukhana tire na
Ingababwa
Nina mafeelings ingawa sijiwezi
Hayaoni macho yangu (kiza kinene)
Koroboi utambi umetumbukia (kiza kinene)
Yaila ghidira yangu (kiza kinene)
It never gonna be the same
No No No No oooh (kiza kinene)
Nandy - Kiza Kinene download
When a song is great, having it as part of your playlist is a plus. If this is the direction you want to take, then you need to get it from a reliable source.
While at it, feel free to drop your comments about this banger in the comment section below. You can also let your friends know that there is a new hot track by Nandy - Kiza Kinene featuring Sauti Sol.