Strongman - King Of goDs is the new audio by the Ghanaian rapper. In the brand new single, Strongman Burner has portrayed his multilingual prowess as he has done in his recent songs. He has added more English language in the songs.
The year 2019 has, without a doubt, been filled with a bee-hive of activities for the Ghanaian rapper. The Strong Empire CEO has treated his fans with back to back songs that have seen his name fly high in the rap industry. He has managed to paint a picture of consistency, perfect lyrics, and incredible punchlines.
Strongman - King Of goDs description
Release date: 5th September 2019
Format: Audio
Genre: Hip-hop
Duration: 2 minutes 41 seconds
Producer: TubhaniMuzik
In the song King Of goDs, the famous Ghanaian artist brags about how he is taking control of rap music and disabling other rap kings in the industry. Indeed, if you listen to the song, you will undoubtedly confirm why he is the 'King Of gods 'as he would like to be referred to.
Strongman - King Of goDs comments and reactions
Judging from the comments that are flowing in through his YouTube channel, Strongman should be the happiest rapper at the moment because what is being said about the hit is fantastic. What are fans saying about this production by TubhaniMuzik?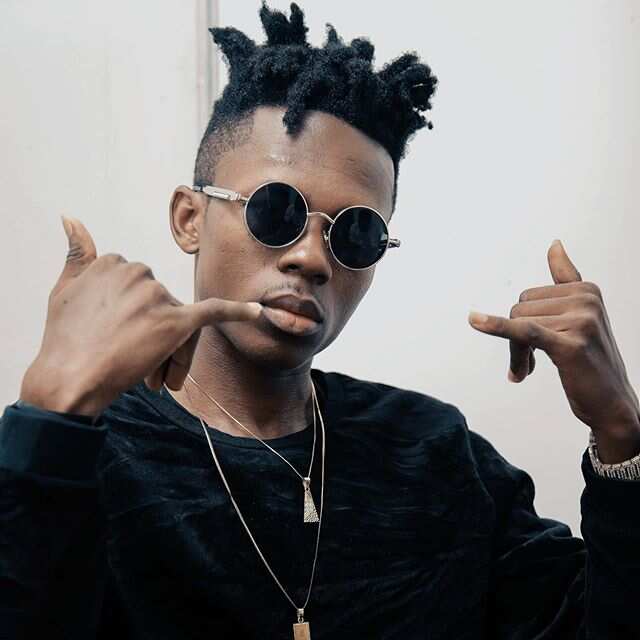 Joe Bernard: King of gods. These are the kind of rap we want to hear as rap lovers. Not the so-called Womo ada rap. You're too dope Strong
BOAZ NANA FRIMPONG: Indeed, you are a king of the so-called kings and gods. Let me ask ooo did strongman study rap in the university?
TheRapper Klaus: Strongman is ahead of Flowkin' Stone #KingOfgods
Khouphi Davis: Can anyone tell me why he/she love/like Strongman? For me, I love him because he always brings something new. He split fire
Evans Anomah: Haha... This guy no dey hear. Amerado, come hear punch... you won bring urself?? "Amissah Arthur wife ma small boys ee chocks."
Collins Asiamah: Herr Strongee combining the King (Sark) and gods (Manifest) and ruling over them "KING OF THE gods."
clement goodliving: When pure talent meets hard work, genius
Dad fresh: Wow, Strongman!!! Like the button and comment for best rapper Strong man! Big up to yourself! More money and grace!
Adam Al Shatri: The whole of Ghana. Not comparable. Who else dey feel that.
jude wepary: The new Sarkodie should start learning from Strongman. Because we are tired of listening to songs about his life.
The Legend: The punches are so clear and on point... I can bet my last money on this guy cos he never disappoints.
As a rapper, attracting the attention of your fans is a priority and such responses are exactly what one needs to keep going.
Strongman - King Of goDs lyrics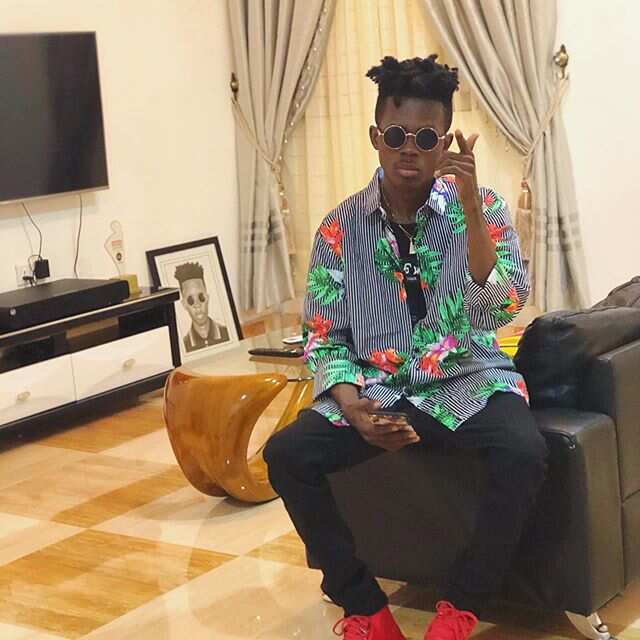 Have you listened to the song? Do you want to sing along to King Of goDs by Strongman? We have you covered. Use the following lyrics to sing and get fully entertained.
[Verse 1]
They gave me fire to step on
They don't want to see me smile but
Even my eyes don't have to see me cry
Mona mo siɛ sɛ berma sʋo
But Yesu koraa po cried
Mekye wo favorite rapper aa
I will show him how to swallow pride
I see bookings from abroad
I'm shooting like Lebron
Slim shady rap nti meho me chest broad
Nana Adwoa Awendoh I dey get greetings from abroad
Bookrom mʋ boss adeɛ aa mensʋro ne grudge
Tell your King
I'm the King's King my flow dey borst mind
Dont argue na how many kings came before Jesus Christ
Industry na abrɛ me thick skin the boy dey take grind
Obia nim sɛ coke toa ɛsa aa na taa Ɛbisa sprit
Little Lion koyi wakyiaa no kyre the smaller dogs
Na awiea me shinne aa
Mefa me toto da smaller bulbs
Rap capital dont compare me to smaller gods
God of rap, go worship me the sena gods
[Chorus]
Ohene mepʋe aa, nenan nsi fom
Ohene mepʋe aa, nenan nsi fom
Ohene mepʋe aa, nenan nsi fom
Ɛba no rap mʋ aaa, Osei ne Nyarkopɔn
Cox I'm the King and I'm the god
Mofrɛ me King of the gods
Cox I'm the King and I'm the god
Mofrɛ me King of the gods
[Verse 2]
The pains made me stronger never
Buh never brought me truama
They taught we will fall
Buh we rose like a flower
Me spiti twi buh luvi fo mistress could even check ma gramma
Menyɛ wo best rapper in this year a
Nkansah save your dramma
Meyɛ strong me flow nyɛ feeble
I know my god is able
Wobo rappers na meka hoa ayesɛ titi ni aa ɔni center table
Dont try to shake the table
Na mo punch koraa nye stable
Abled rappers tried me but gee I made dem all disabled
Me ride beat sɛ ponkor
Wo hene meyɛ no sɛ donkor
Ɛyam po toɔ ɔbi nsa wahoa na nyɛ amotuamu pompo
Woba aa meh we wo sɛ monko
Woka m' asem aa ya kompo
Obia sɛ ɔrappi
Meshia rappers aa na ɔmo yinaa akɔm kɔ
We dey run you dey crawl
See your crown on the floor
We dey work you dey snore
See da verse adey drop
Enemies wanna plot
Meyɛ Boss sɛ Rick Ross
Wobo rap na medin ba wotiri mu
I deserve some applause
Ɛba no rap mo aa meda top
Awine pa you no dey talk
Medi me verse ti mo shock
Me sparki aa to me chuck
Meka mehoa bɛhwɛ heat aa ɛba no wotumi di bi sor wo puff
Meka no biom Amissah Arthur wife ma small boys yi chalk
[Chorus]
Strongman - King Of goDs download
You can download the song through the following site
If you are yet to listen to Strongman - King Of goDs, you can listen to it right now, and we shall be impressed to hear from you. Leave your sentiments in the comments section below.