Phyno - Deri: audio, reactions
Phyno - Deri is one of the hit songs in the artist's recently released album "Deal With It." For the lovers of his songs, the rapper is known to never disappoint. "Deri" has been received enthusiastically by fans and followers all over and currently, it enjoys much airplay. So, what is unique about the track?
The popular Nigerian indigenous rapper has released his highly anticipated studio album. "Deri" is one song in the fantastic collection that has got the music industry talking. Generally, the album has many more reasons as to why you should buy it. Why do I say so? Well, other than the hit songs, the project has guest appearances from Runtown, Falz, Flavour, Cheque, Phenom, Davido, Teni, Don Jazzy, Olamide, Harmonize, Zoro, Nuno, Duncan Mighty, and Rhatti. This collection is definitely what most music fans will be going for.
Phyno - Deri description
Released date: 3rd September 2019
Format: Audio
Genre: Afro-pop
Album: Deal With It
Producer: BenJamz
Duration: 3 minutes 3 seconds
As much as the video is yet to be released, the audio track seems to be gaining popularity with each dawning day. It is the 11th hit in the album and people are falling in love with his style, thanks to the sounds and beats used in the particular song.
Phyno - Deri comments and reactions
The artist published the song on his YouTube channel (PhynoVEVO) last week. The response towards the song is exactly what an artist of his stature would look forward to. What are fans saying about the song?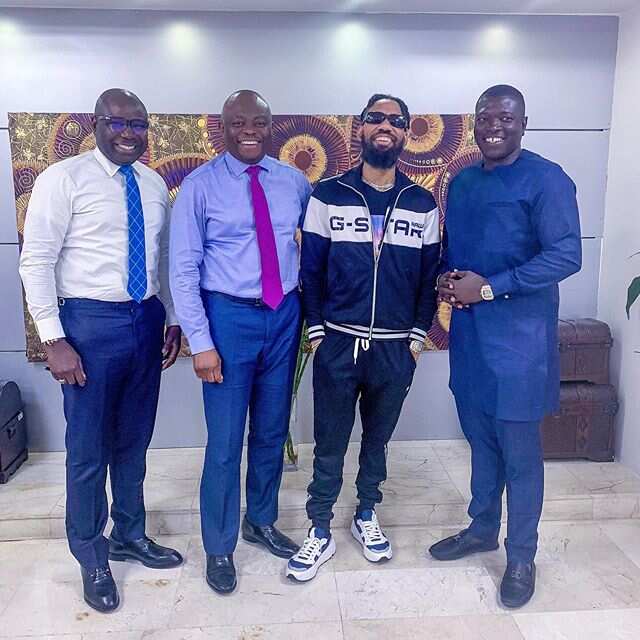 Asonaba Kwabrafoso Obuasi: If you don't love this beautiful song, you have a problem.
Santiago Hanson: Am always here, first show me some love and Deri
Chimzy Black: This song is one of my best jam on this album. I know rhatti was the one on this jam
Desmond Martin: Phyno penthouse is a king now
emeka oparah: Proudly East... Keep it up bro!
Maryjane zona: Hit like button if you know that Phyno is Executive
keccy west: Why does he sound like Flavour?
Anselem Nnalue: Nice one Mr. Phyno you are the best
Desmond Martin: Phyno penthouse we love you so much
Mr Jenaz: This one baddie, who u feature for dis one? And he nailed it.
LOVE LEVI: I love this album
Lil YG: big shout out from Japan, "onye oma!"
buga boiz: Keep the falsetto going agu
Ree Zee: Anybody wey no like this music na bad belle. Fire
Desmond Martin: King of the match
Nwammiata Tkot: This song is so touching very lovely I like and love it as well
Emmanuel Ibekwe: This song right here they burst my brain
Moreno Mo: Keep soaring bruh
christopher wray: Mpa Nnukwu Phyno, this one enter tightly! More respect for you Ezigbo Onye Anambra anyi!
Simmy OnyedikathankGod21: Phyno No size No limits dam keep kinging nwannem
Nelson Nelly: Is not Phyno that sang this song but nice sha
Keke White: This is not Phyno voice honestly, who is behind this track?
Ree Zee: 1 M views immediately.
Sammie Manizze: Standard
Danny R: My favorite
the wags: Phyno the King
val christian: Hahaha nkechi imaro ka ezege si kwado. See what you did to your self, haha Phyno will retaliate certainly
Phyno - Deri download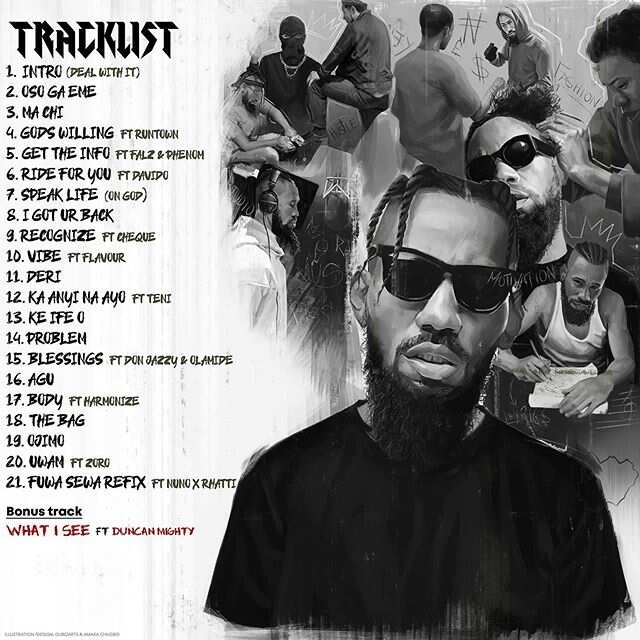 Sometimes listening to music sounds better and convenient when you have it downloaded and stored in your phone or any other storage device. You can use the following channels to download it:
While the artist soars high like an eagle and the song attracts numerous praises in Nigeria and beyond, we would like to know what you think about the Phyno - Deri song. You can air your views in the comments section below.
Source: Legit.ng