We met with, Atere Oluwatosin, Jiji Offline Sales Manager, and asked him just one question, "are you happy with what you're doing?" The answer turned out to be something more than only two lines.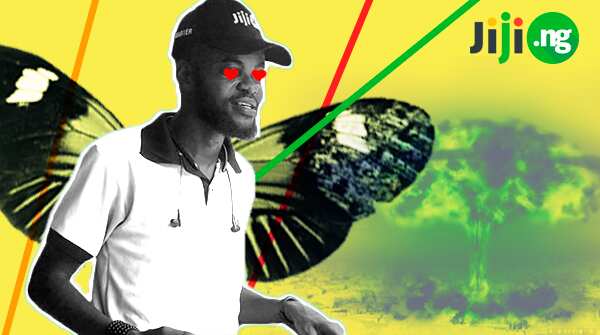 "Nothing beats waking up from an evening nap out of the sound of a credit alert"
It seems the more the amount of salary is, the louder the phone beeps. I am the type of person who loves to enjoy the reward of my efforts. The monthly bank alert from work is something I always look forward to.
Some people love suits, ties, strict schedules, and monotonous work. Not me. I prefer fieldwork, talking to new people, and convincing them to settle for what I offer. This is one of the best things I love about my job at Jiji. No two days are the same. I am being paid to be a social butterfly as opposed to office monkeys.
"What had appealed to me the most was the idea of working outdoors"
I remember the day I came for my interview with Jiji for the role of a Field Sales Agent just like it was yesterday. The clincher was meeting all the wonderful and outstanding personalities who I call my colleagues now. One year later, accepting the job offer seems to be one of the smartest decisions I've ever made. I have managed to grow to a Team Lead, and my enthusiasm has not diminished.
The greatest gift you can give a Sales Agent is a referral.
As a Sales Agent, I sell premium subscription services to sellers and ensure they get their money's worth. It is a fine balance between getting new clients and satisfying already existing ones.
"Some jobs are just easier than others"
I go home before the usual rush hour. By the time I have had my bath and eaten my dinner, more citizens are still on the road, trapped in the traffic jam.