King 98 - Pull Up ft. Zlatan Ibile: video, reactions
The South African based hip-hop artist from Zimbabwe just unveiled the visuals of his new single featuring Nigerian singer Zlatan Ibile. King 98 - Pull Up music video was shot and directed by the talented Dammy Twitch and comes with compelling and energetic visuals that will make your day.
The talented artist treats his fans to the new jam after releasing his famous album, Francesca in May 2019. The collection housed 15 tracks and featured several artists including Davido, Nasty C, and Nadia Nakai among others.
King 98 - Pull Up description
Release date: August 30, 2019
Genre: Hip-hop/ Afro-pop
Format: Audio/video
Length: 3 minutes 43 seconds
Shot and directed by: Dammy Twitch
The classic video by the talented artist has amazing performance and dances that are in sync with the melodious tune. Zlatan also delivers a good verse of the song that will also lift your spirit.
King 98 - Pull Up reviews and comments
What are fans saying about the official video of the new banger by the artist? Here are some of the comments about the release on YouTube.
dj silence dosh: This kid works so hard...he is only 21 thank you for putting the on the map.
Winston Mukamba: I swear this type of growth is never by mere chance, it's a result of continous effort. Keep representing .
J COOL zw: Never used to like 98 buh the work he's been putting in , got me glued to his stuff , i kinda like him now.
Lorraine Guyo: Proud of you bro. You are going places.
Andrew Sigaukeh: Zlatann! You doing things king 98 , chibva walinkwa na Burna Boy wachoo.
Oliver Dembure: Lyrical content stil weak AF , keep hard working tho.
Sash Toya: I'm inlove with this song thats what happens when you trust the process @king98 keep at it.
Lyndon Munyaradzi: its high time people should put respect to the name 98.....this a banger right here and for puting zim on the map you tha man.
onayi tsimba: Yes u doing it bruh you kept your word.
my tv zim H: Welldone bro by put more investment in improving video quality.
Xavier Chidewe: Haa there's no extinguishing the fire inside the King, keep letting it out. We're all bumping to your tracks.
Darryl Savanhu: growth in every new release.....keep it up.
tunga makamure: haters mute mode activated...good music good visuals..nice one young king.
Tinashe Paul: I think it's high time we put some respect on the name. #98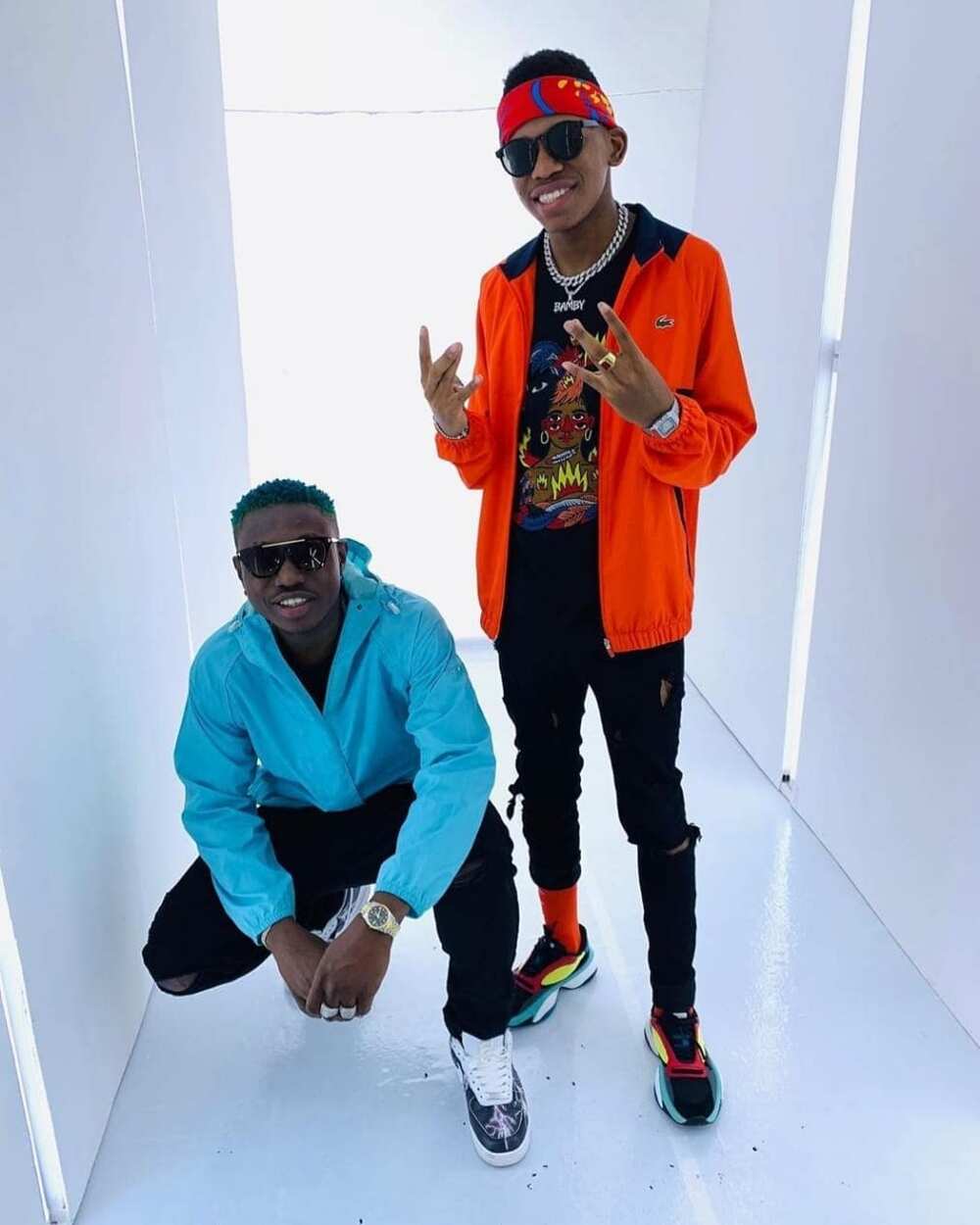 King 98 - Pull Up download
To stream or download the visuals of the song, you can find in in the official YouTube channel of the Zimbabwean artist. For the audio version, follow the link below to direct you to the song.
Tell us what you think about the new King 98 - Pull Up video song featuring Zlatan. Include your take on the collaboration by the two artists.
Source: Legit.ng