Jamie Oliver bio: children, net worth, vegetarian diet
Is it true that anybody can cook? Well, that sounds like a rhetorical question, but it could still draw a massive debate in a public gathering. While some may be good at cooking specific meals, others are skilled enough to handle any food in the kitchen. Jamie Oliver is one of the few chefs in the world who have revolutionized the culinary industry with their amazing skills and abilities to satisfy customers with delicious meals.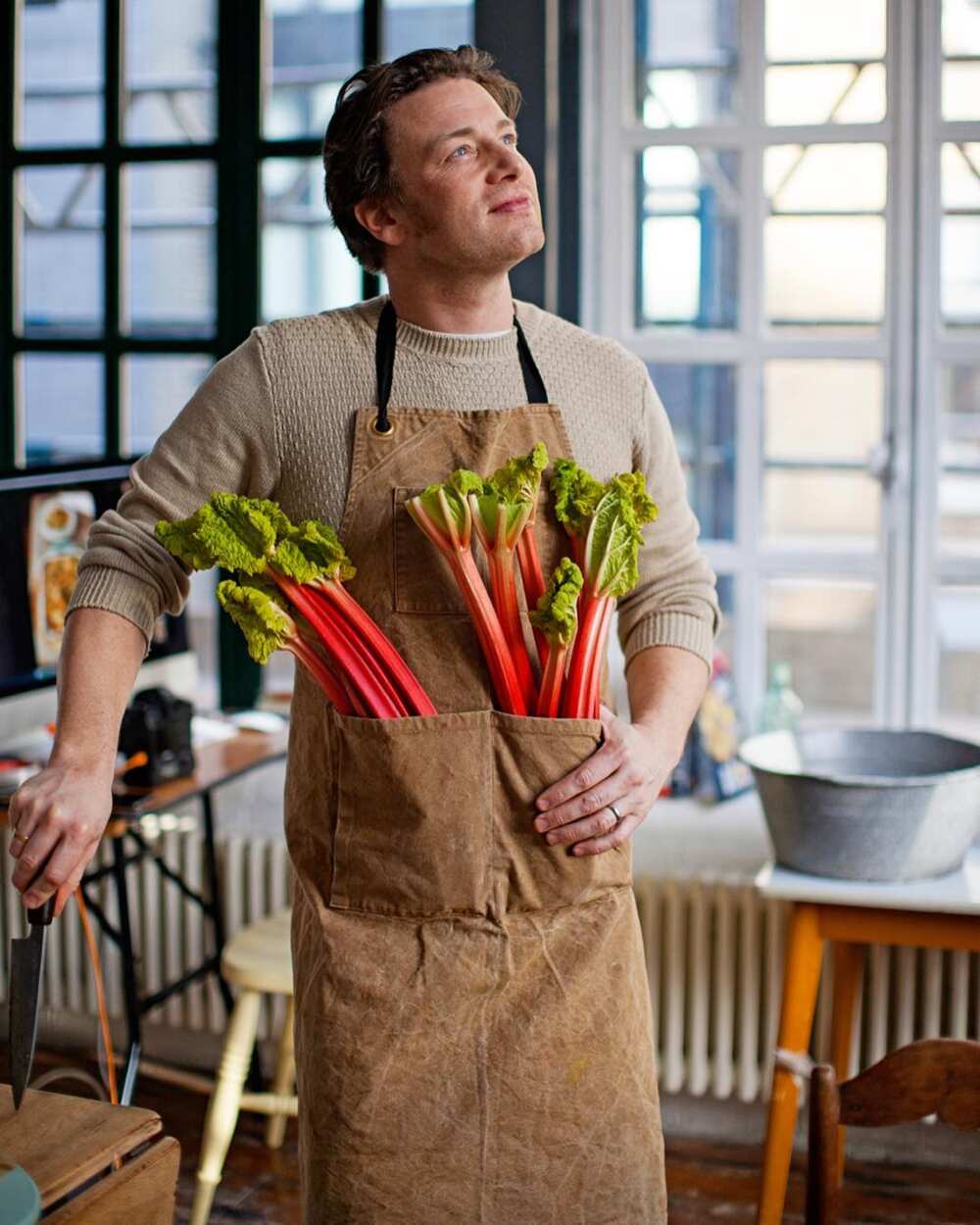 The British chef is widely known for his passion and skills in preparing tasty dishes. He has also led several campaigns for healthy food habits and better diets in schools and children. The award-winning chef is also known for hosting the famous cooking show, The Naked Chef as well as writing multiple cookbooks and opening restaurants to serve his delicacies.
Profile summary
Name: James Trevor Oliver
Birth date: 27th May, 1975
Birthplace: Clavering, United Kingdom
Age: 44
Parents: Trevor and Sally Oliver
Occupation: Chef
Jamie Olivier bio
The British chef was born on May 27, 1975, in Clavering, England to Trevor and Sally. His parents run a pub in their town where he started developing an interest in cooking at a young age. He attended school in Newport Free Grammar School but left at 16 to pursue Home Economics at Westminster Catering College. After his studies, the celebrity chef worked at the River Cafe in London.
Jamie's first breakthrough on TV came when he appeared in a documentary while working at the London-based cafe. He later started The Naked Chef which ran for three series and became a hit in the country. Another key highlight of his career is when he was invited to prepare lunch for British Prime Minister Tony Blair at 10 Downing Street in 1999.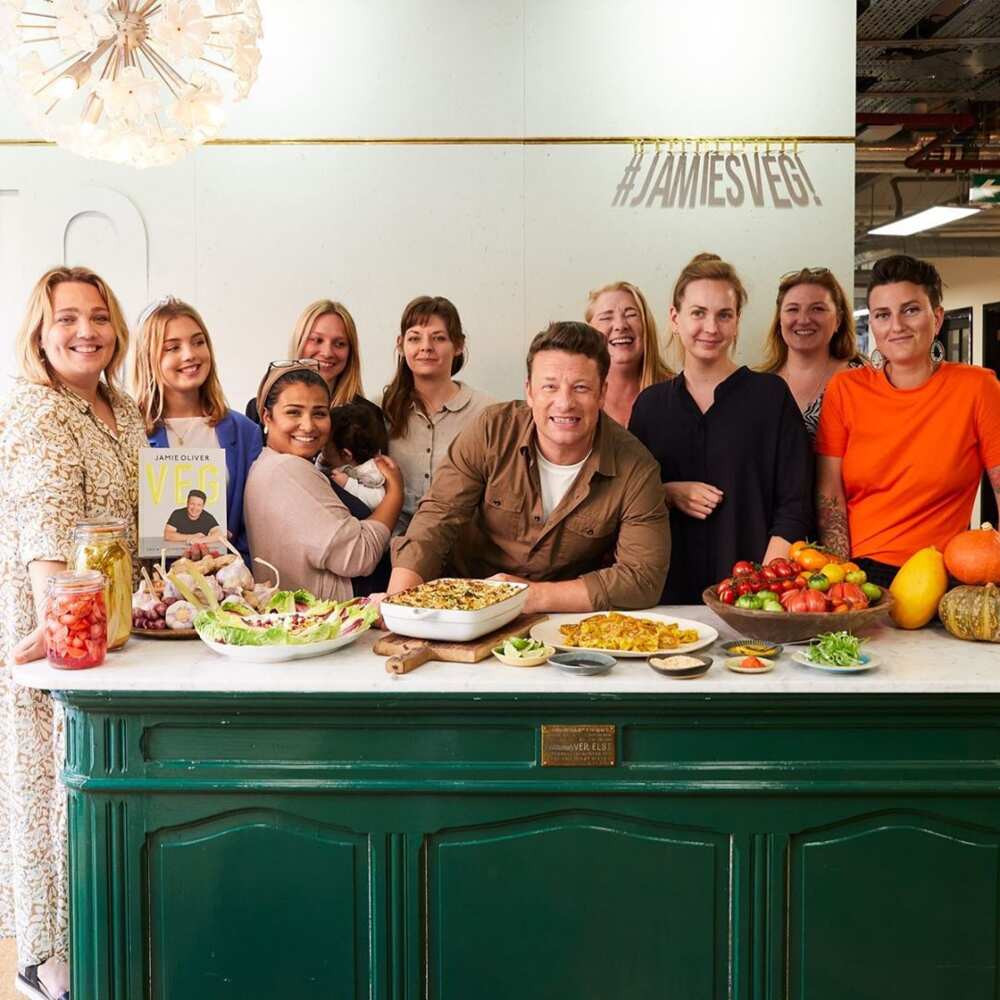 Publications and TV shows
Jamie's fame grew very fast and he began writing cookbook publications including a recipe magazine. In 2002, he launched an innovative show, Jamie's Kitchen, where he mentored youngsters on the art of cooking. The celebrity chef has also appeared in several TV shows as a host, co-host or as a guest. Some of them are Jamie's Great Britain (2011), The Marilyn Denis Show (2015-2016), and Jamie & Jimmy's Food Fight Club (2019) and many more.
In 2003 Jamie was awarded an MBE for his services to the culinary industry. The TV personality has sold over 40 million books worldwide, including some of the bestsellers in Britain. He was named UK's all-time favourite chef in 2018 for his immense contributions to the industry.
Jamie Oliver children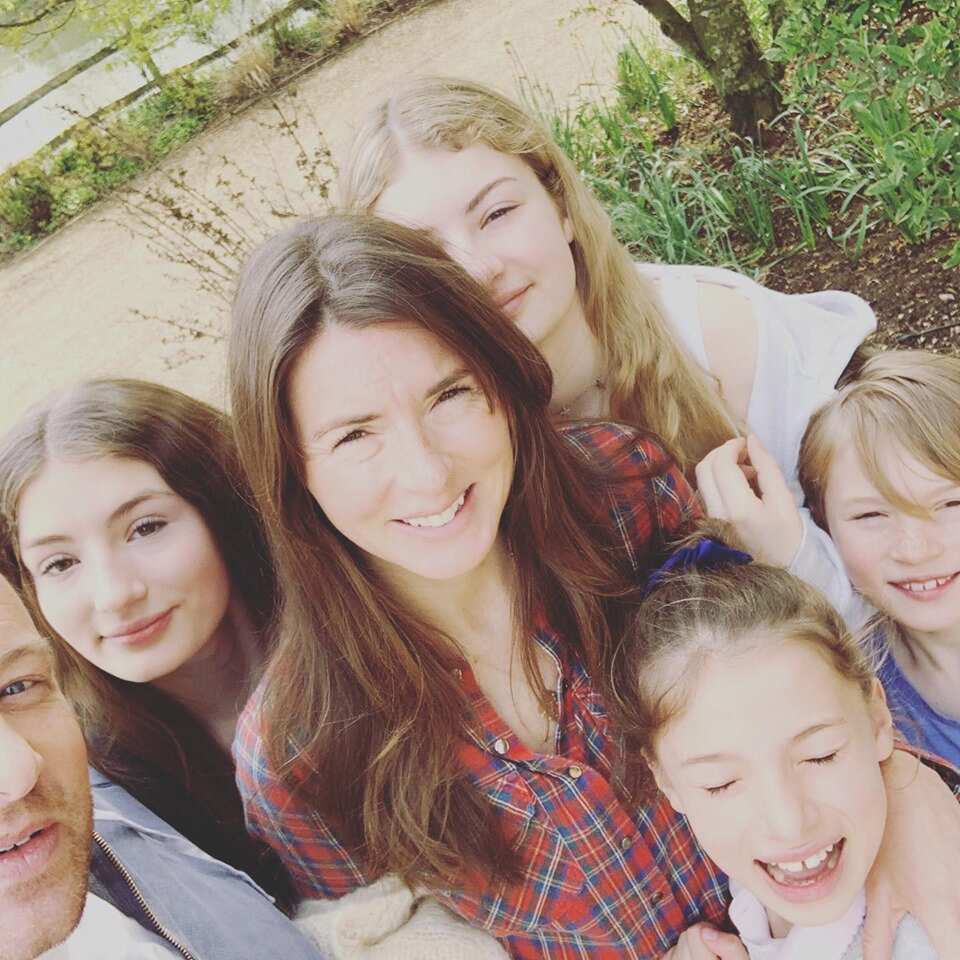 How many Jamie Oliver kids do you know? What about his wife? The renown chef married his long-term girlfriend Juliette Norton, also known as Jools, in July 2000. Jamie and the ex-model have enjoyed a good and stable marriage and are blessed with five children together, three girls and two boys.
Jools and Jamie Oliver kids names may not be the conventional types that you can come across, but the couple seems to love their school of naming. Their kids have unique names. They are Poppy Honey Rosie, 16, Daisy Boo Pamela, 15, Petal Blossom Rainbow, nine, Buddy Bear Maurice, eight, the last born, River Rocket, who was born in August 2016.
Jamie Oliver recipes
The chef's menu is rich with delicious and healthy recipes, vegetables, easy bakes, and main meals, among others. His healthy recipes include soups, snacks, lunches, chicken and healthy fish dishes. Jamie Oliver vegetarian diet includes:
Bhaji burger
Summer tagliatelle
Spinach and feta filo pie
Aubergine and tomato rogan josh
Classic tomato spaghetti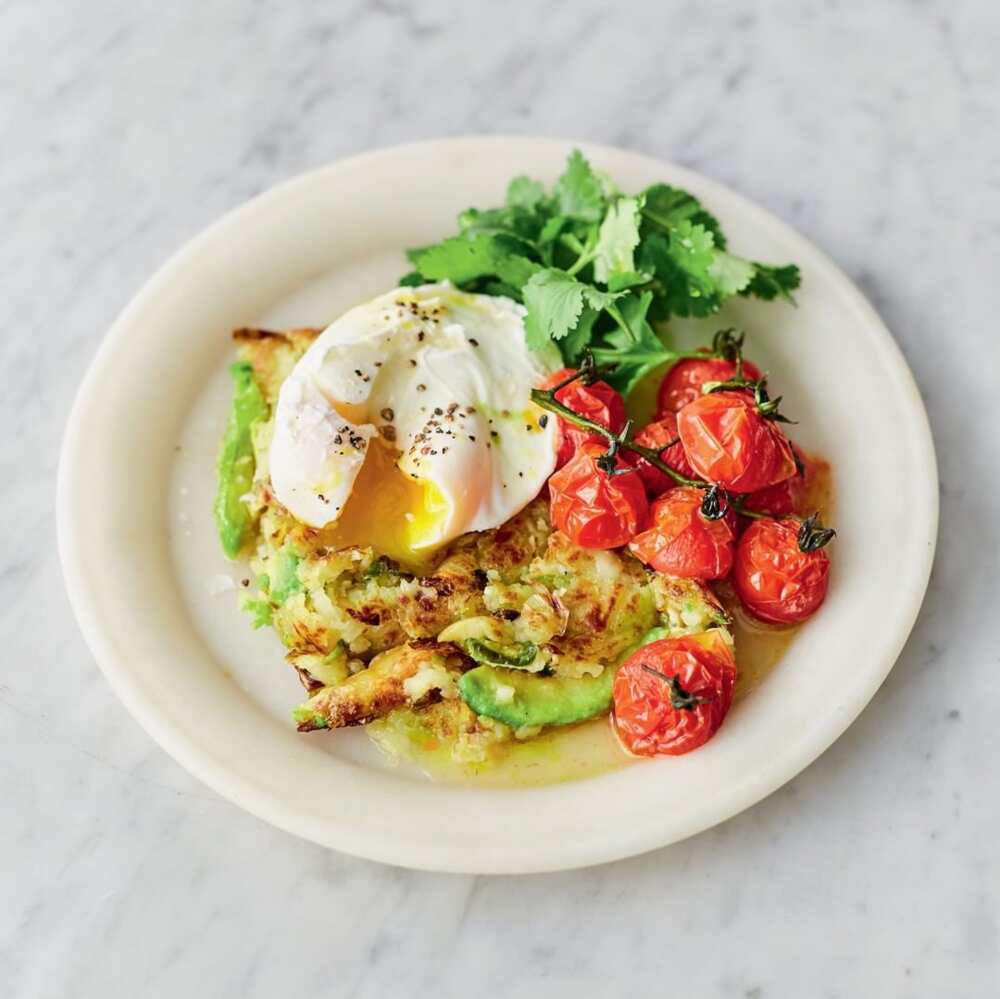 When it comes to Jamie Oliver vegan recipes, there are plenty of delicious dishes to enjoy, including:
Veg tagine
Vegan falafel fritters
Amba sauce
Lentil tabbouleh
Aubergine penne arrabbiata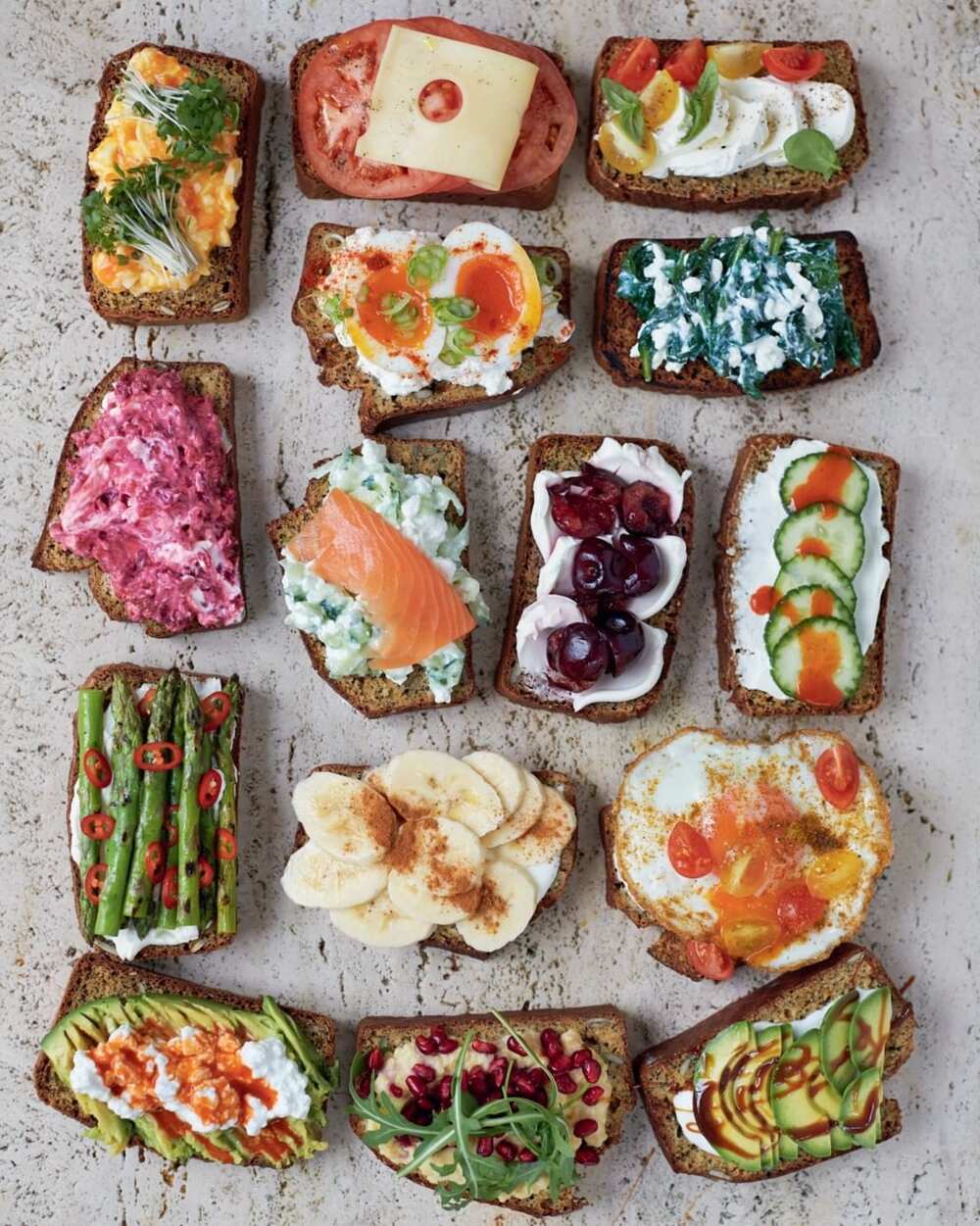 The chef also offers amazing cake recipes, cookies, bread and dough recipes. For special events and occasions like birthdays, and holidays, the British chef serves some of his best dishes.
Jamie Oliver net worth
A successful career comes with money in the bank, and the restaurateur has perhaps earned what most chefs would dream of in their lifetime. The father of five has acquired his net worth through his television shows, cookbooks, restaurants and endorsements. He has a whopping net worth of $300 million.
With his wealth, the chef has afforded a luxury lifestyle and lives with his family in a £10 million property in Hampstead. He also owns a country house in his native Essex. Jamie featured in Sunday Times Rich List from 2010 to 2017 but missed out in 2018 due to the debts accrued by his business.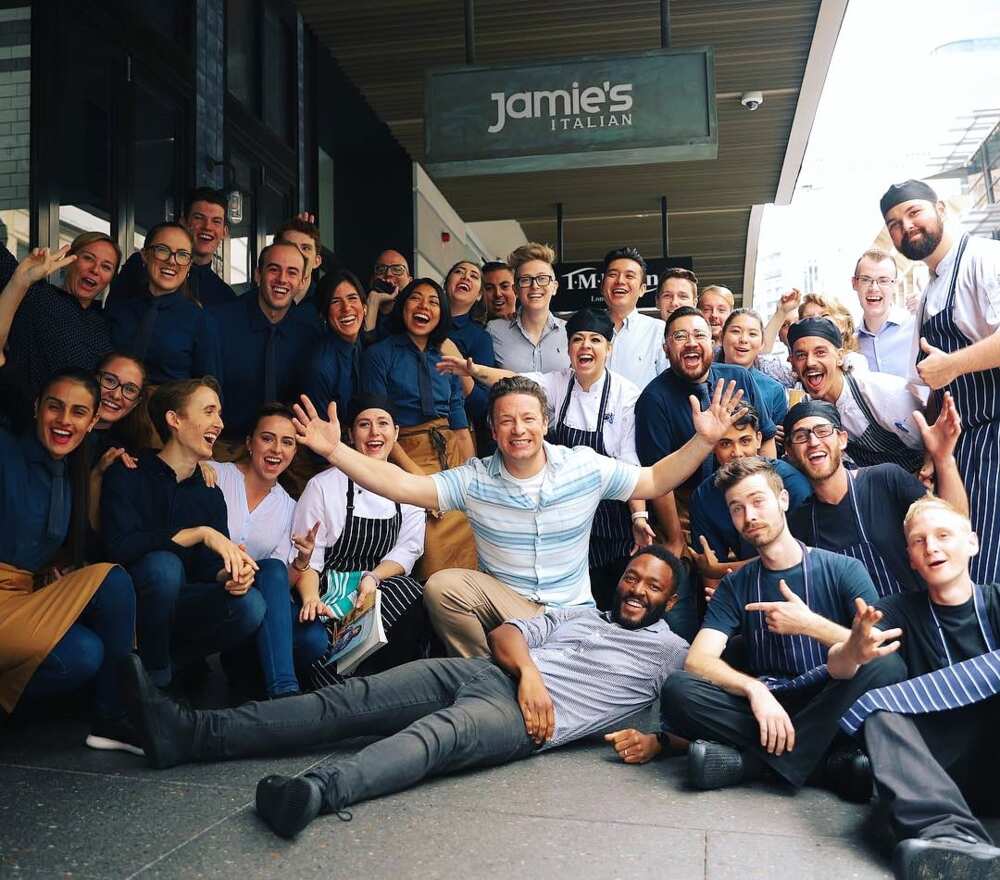 Restaurants shut-down
In May 2019, the celebrity chef experienced one of his lows in business following the collapse of 22 of his UK restaurants, leaving only three operational. Jamie's restaurant empire started in 2002 and has employed over 1,000 people. The business suffered a loss of nearly £20m in 2017 and has even struggled to pay some of the staff salaries.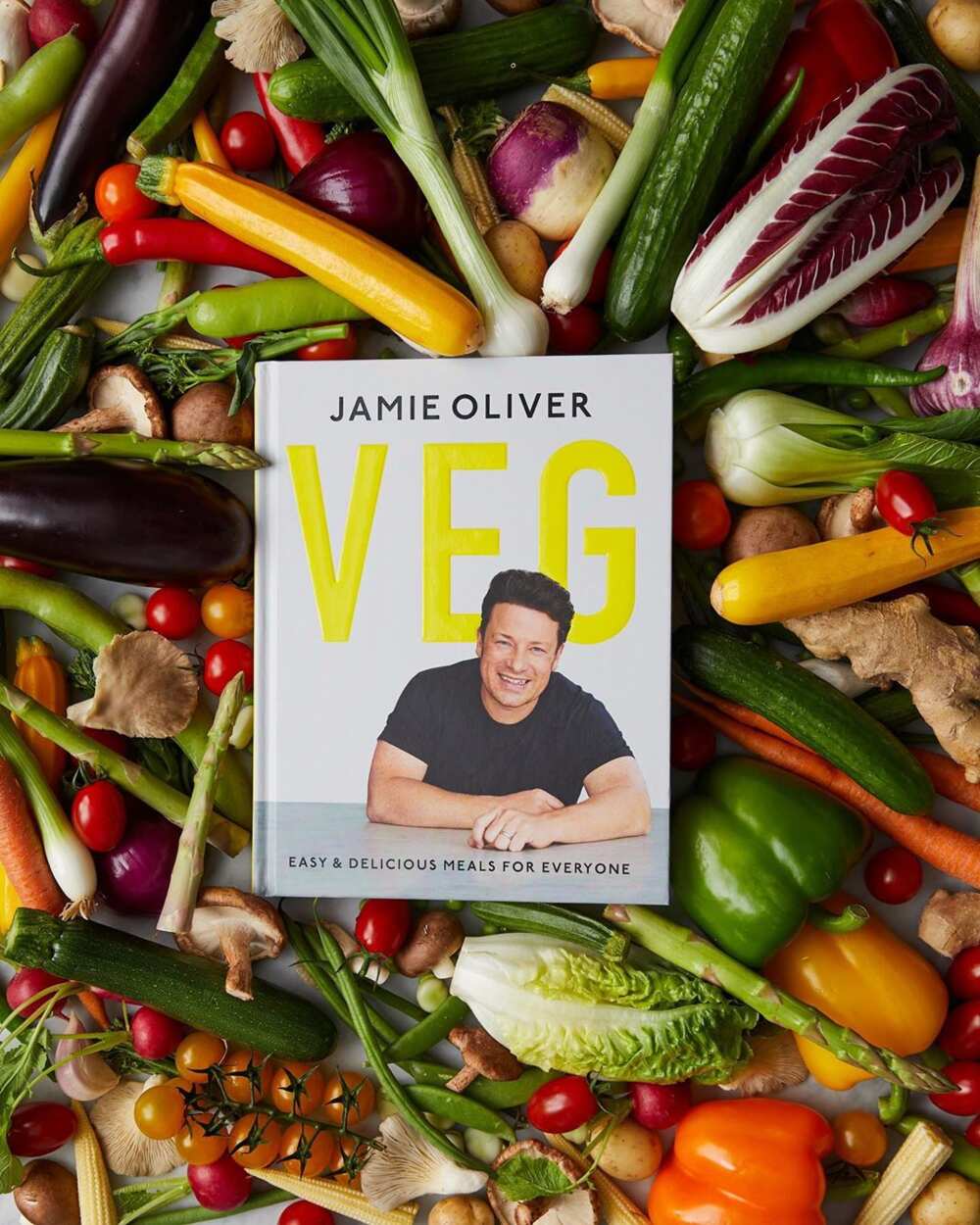 The kitchen master announced his return on the screens with a new cooking TV show Jamie's Meat-Free Meals. The show started airing on Monday 2 September on Channel 4 as the chef looks to bounce back from the collapse of his empire. His new book, Veg: Easy & Delicious Meals for Everyone released in July 2019 also seeks to inspire people to eat healthy foods.
Through his campaigns, Jamie Oliver has inspired many people to change their poor eating habits and adopt healthy diets in their meals. He is also a role model to many young chefs who would love to follow his concepts and ideas to make delicious foods.
Source: Legit.ng