Peruzzi - Nana: video, lyrics, reactions
The famous Nigerian musician unleashes the visuals of his new melodious tune produced by Lussh. Peruzzi – Nana video was released alongside the audio and performed on Aktivated TV by a famous Nigerian urban photographer.
Peruzzi's new piece comes a few months after releasing his single, Bayi Bayi, featuring Zlatan. He is also known for his 2018 hit jam Majesty, from the album 'Heartwork', which featured Big Brother Nija's Cee C and other stars.
Peruzzi – Nana description
Audio/ video release date: August 30, 2019
Format: Audio/video
Genre: Afro-Pop
Length: 3 minutes 14 seconds
Producer: Lussh
Video director: Amazing Klef
The official video of the single features the artist performing in a red room. The vibes in the song will blow your mind. According to the artist, the new song is a part of his upcoming album which is expected to dominate the airwaves with powerful tracks. The supporters of the musician will probably have more to enjoy from their musician before the end of 2019.
Peruzzi – Nana reviews and comments
Do you want to know what fans are saying about the new creative work by the talented singer? Here are some of the comments on YouTube:
Kealdy Iboko: You can hate Peruzzi but you can't deny the fact that he is a great music writer and composer!!
Funeka Plaatjies: Heavens smiling on you baby everything you touch should turn into gold ❤
Cyno Beats Purely 2baba..I was thinking he wrote the song for him... very nice song. Bigger you bro.
Asoegwu Mark: The one person that dislike this video should be sent to krikri.
tim west: ❤❤❤ I can't help the repeat. Dope!!!
Alexander: The best Jam so far from him..Lyrically Dope.
Tayo Tayo: Peru Peru, DMW hottest label right now.
READ ALSO: Kwesi Slay - Seven Remix feat Kwesi Arthur, Medikal, Kofi Mole & Dj Micsmith: video, lyrics, reactions
motsi ian daves: If activated followed all its performers with videos. trust me channel o n mtv and e.t.c will be shutted away a bit.
blogbyTola: After Bode Blaq's- Dead Guy session this is my second best
motsi ian daves: zimbabwe victoria falls bow to your craft oooooooh.
Saviour Eyoh: Peruzzi heavenly choir master on earth.
mohamed koroma: I dey feel 2baba for this jam... Ruzzi is not ur mate...Here to Stay.
shadrach ushie: WAIT! In my opinion,this is the best session so far. Amazing talents no doubt but this? EVERYTHING
jay fred: Vocals are mad! Talent too mich.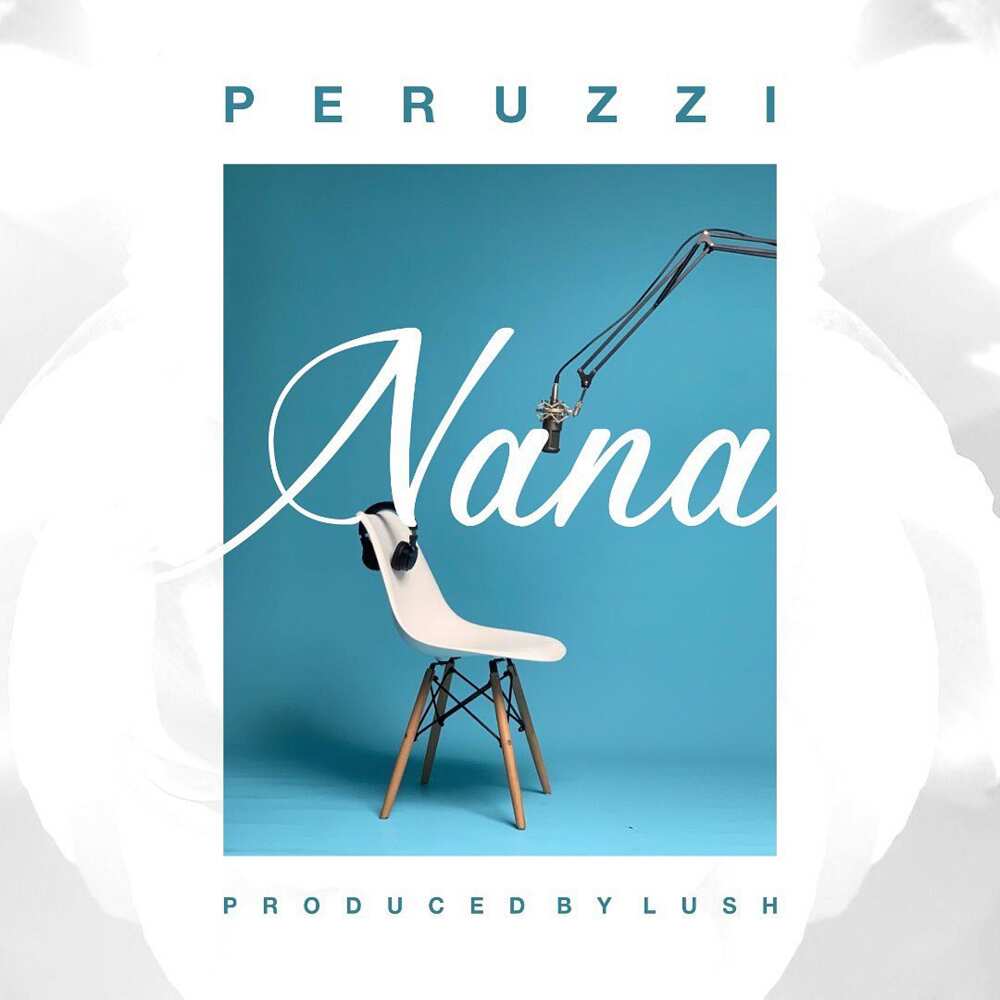 Peruzzi – Nana lyrics
Here are the song lyrics that will help you sing along.
Nana… na na na
Nana… na na na
[PRECHORUS]
You and I on the hotline
My number one baby
My rhythm and blues
I can't deny maka that's right
Understand baby no one but you
Oh wooh oh
[CHORUS]
Nana, na na na
Strike a pose it's a perfect pic
Nana na na na
Nothing feels better than when I dey with you
Nana, na na na
Oh baby boo
Na na na na na
Nothing feels better than when I dey with you
[VERSE 1]
Pick a date (pick a date)
Tell me what is the time and place
No holiday for your case
Girl I want die on top your case
Hold me tight like ashamaya
E get as e dey do me like adapana
See as my head dey hot and I dey para o
Na you I wan dey nack wen I hammer now
[PRECHORUS]
[CHORUS]
[VERSE 2]
Nothing feels better dan wen I dey with you
Someone special one wey go stay with me
When am down and wen am feeling lonely
But if you gon leave lemme know baby
If you gon stay, baby just stay
Cos I no fit, cos I no fit control myself again
So baby hold me strong like ashamaya
E get as e dey do me like adapana
See as my head dey hot I dey para naw
Na you I wan nack wen I hammer naw
[PRECHORUS]
[CHORUS]
Peruzzi – Nana download
To stream or download the video of the song, visit the AKtivated TV YouTube channel to access it. For the audio version, follow the link below which will direct you to the song:
Tell us what you think about the new Peruzzi – Nana song and whether it met your expectations. Remember to share the post with your friends and family so they could enjoy the song as well.
READ ALSO:
Eddy Kenzo X Harmonize - Inabana: video, lyrics, reactions
Mbosso - Shilingi ft. Reekado Banks: audio, lyrics, reactions
Stevo - Power ft. Chef 187: video, reactions
Source: Legit.ng