The American rap star is back with a dynamic music video for his recent banger GoldLink - U Say. Now, you can listen to this hypnotizing song while enjoying the enticing visuals.
The track is a part of the musician's latest album Diaspora. This record was created in collaboration with such prominent artists like Tyler, The Creator and Jay Prince. No wonder that their teamwork resulted in such a banger.
GoldLink - U Say description
Released: June 11, 2019
Format: mp3, video
Genre: Hip-Hop, Rap
Length: 3:21 min
Label: RCA Records, a division of Sony Music Entertainment
Director: Santi
The official music video match this track finely. Its dark and ever-changing visuals convey the atmosphere of the record perfectly. The images as so enticing that you cannot take your eyes off them.
GoldLink - U Say reviews and comments
If you want to know what others think about this record before making your own opinion, here is what YouTube users say about it:
baby seal: Anyone else thinks Tyler's verse was super smooth? He nailed it.
Marker's MONT: 3 of the most boujee black men making a beautifully boujee song.
Cuttxr: When Tyler says "ayo", you already know it's gonna be fire.
tobenna uba: SANTI is killing it with visuals as always.
Adebowale Sonubi: Shout out to the director of this music video, who also happens to be a global artist with a Nigerian Blood, ' SANTI'.
Left coast Livin: African sound is taking over the world, and I love it!
Demetria Calvin: Goldlink with Tyler and Jay Prince is dope. This video gives off "From Dusk Till Dawn" vibes.
READ ALSO: Eddy Kenzo X Harmonize - Inabana: video, lyrics, reactions
Batman devil: Getting Jordan Peele vibes. This is so dope! I love Tyler's sound! Also, GoldLink is sick.
OFFICIAL ListenGreatMuzik: I usually would say I would love to hear Kendrick on this type of vibe but I'm satisfied with this already.
Alex Smith: Tyler getting in touch with his Nigerian roots.
careless: Am I dreaming or is this the best feature of 2019?
grey: All three of these artists are my absolute favs, this vid and song are dope.
eddie may: There is a GOD. I always wanted Jay Prince and GoldLink to collab together.
Christina VB: I've been waiting for this music video, and it's so fire.
JaVion Riley: The Afrobeat vibes are everything.
Golden Girl: I love when I imagine a music video for a song and its aesthetic in my head, and then the actual video matches what I pictured in my mind.
Mister Gee: This video makes me love the song more.
Kadeem Rouleau: This song is a vibe, refreshing.
GoldLink - U Say lyrics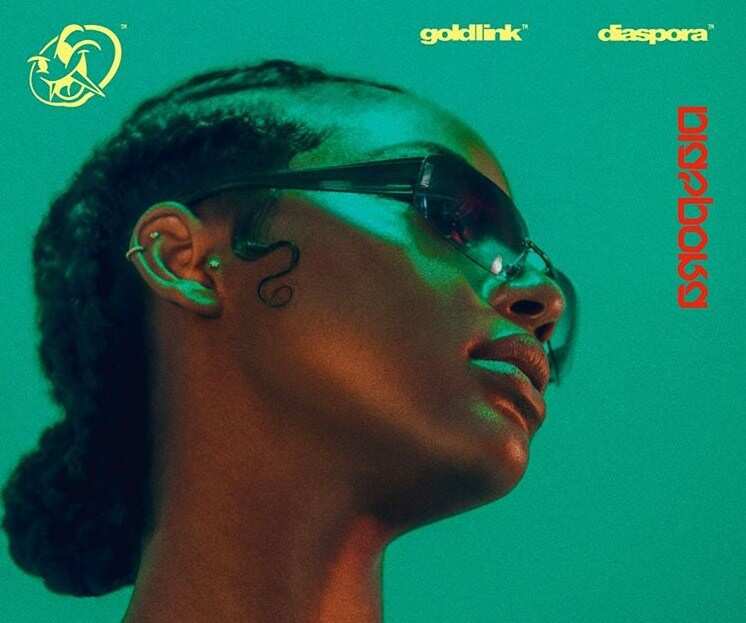 [Intro]
Yeah, yeah, yeah, yeah
Yeah, yeah, yeah
[Verse 1: GoldLink]
Push out your back, put ya b*tt in it
Wanna love you, but I do not wanna commit
So I dance with ya with the thought of us fu**in'
We dancin' up in the corner, feelin' for the corner pockets
So I ease your work for just a bit, uh
Buy your drink, you have a sip, uh
Then I tell you we should dip
You grabbin' me close and closer 'til you get a kiss
Push up your bra to the left, that's right
Now we in a car with a broke brake light
Thinkin' 'bout the a**, the legs, the head, the sex
The whip, the figure-four leg lock, then we dip out
[Chorus: Jay Prince & GoldLink]
You say you wanna party all day (Mhm, uh-huh)
You say you needed lovin' from me
You say you wanna party all day
You say you needed
So why waste time?
So why waste time?
So why waste time?
Why waste time? (Time, waste time)
[Verse 2: Tyler, The Creator & Jay Prince]
Ayo, your boyfriend pissed off, smackin' his lips off
The fact my lips are covered in your lip gloss
I say we should dip off out of here
Talk, speak, share some words, grab a ear
Nah, you can't take off, unless you leave your amigo
Swallow your pride and put aside your ego
Man, f**k bein' modest, I'm just bein' honest
You seem home-cooked and them goods McDonald's
But no, the bid is off (Woo)
Niggas always dip and they duck the sauce
Rocks on my neck, I don't know the cost (Nah)
Car out front like the Uber, Uber (Skrrt)
We can hop in, and you can top ten
The list that I wanted to hop in (Wait)
List is full, so I'ma call it a night (Ahh)
And you ain't even my type
I'm all bark, no bite, I'm so sorry (You say you wanna)
Wasted time, I wasted time
Why you dutty wine, it's whatever (Yeah, you say)
You sweatin' drips upon my sweater (My sweater)
It's hot in here, the outside's better
I'm leavin', leavin', you call me back, it's like emotions recedin'
Let's call it a evenin', it's gettin' desperate, yeah
[Chorus: Jay Prince & Tyler, the Creator]
So why waste time?
You say you wanna party all day
You say you needed lovin' from– (Yeah)
[Outro]
Yeah, yeah, yeah, yeah
Yeah, yeah, yeah, yeah
GoldLink - U Say download
If you like the record and want to add it to your playlist, you can download it easily by following the links provided below:
GoldLink - U Say is a hot jam that will hypnotize you with its smooth melody. What do you think about it? Tell us in the comments section below. Do not forget to share this article with your friends. Stay tuned for more updates about your favourite musicians.
READ ALSO: Larry Gaaga – In My Head ft. Patoranking: video, lyrics, reactions