Umu Obiligbo – Motivation: audio, reactions
Do you have enough motivation? Here comes some more: welcome Umu Obiligbo – Motivation, a new hit that will definitely make your day.
The track belongs to the first extended play album of the Nigerian highlife duo. The record consists of three singles with very inspirational titles: 'Motivation,' 'I Pray,' and 'Nwalie'.
Umu Obiligbo – Motivation song description
Released: 27 August 2019
Format: audio
Genre: highlife
Length: 4:43
Label: Indie Recordings
If you are already a fan of highlife music, you will love this track. If you are only getting acquainted with this genre, you will probably like it, too. The rhythm is just so uplifting and pleasant!
Umu Obiligbo – Motivation reviews and comments
Fans are already excited and share their emotions in the comments section under the YouTube audio slide of the song. In spite of the fact that the style of the song and the whole album is somewhat new for the brothers, their fans loved the new release a lot.
Henry Chinedu: First to comment. If u love umuobiligbo hit many likes here
Nweze Ikenna David: Proudly Igbo, hit the like button if you feel the same way with me
Sylvia Ndambuki: Umu Obiligbo to the world love from Kenya
Nnaemeka Onyeka: This song is real motivation song, one love
Pharez Oshoke: You guys voice are so wonderful hailing from Germany
Magazine: finally umuobiligbo i have been wait for this hit i always count u on top of IGBO highlife
Justice Frank: More blessings guys, hit like button if you're enjoying this music
Agbo Chinonso: We thank God for this wonderful one, u guys we live long for us, hit like
Samuel Smilze: Great guys with wonderful and unique voice. Luv you guys plenty.
Darlington Chukwu: Love all the songs #just can't sleep without any of the songs #believe
Aluka Chijioke: Motivation indeed
Justice Brown: Pure Motivation
austaino milaino: Nice jam brothers
Anayo Stanley: My brothers you guys are wonderful
soo FLASHY: Omambala to the world, this one goes well...
Umu Obiligbo – Motivation download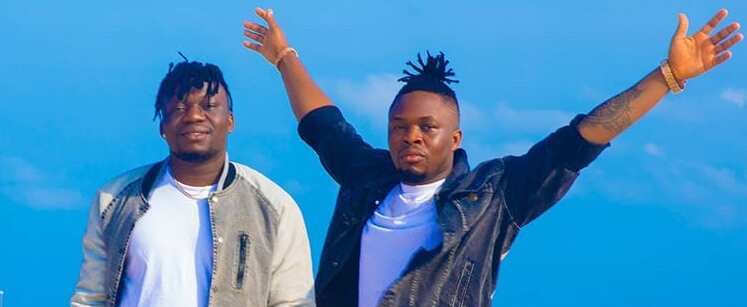 You can add this song to your playlist very easily. Just take advantage of a reliable source like this where you can find the whole album and each of the three tracks:
Please share this article with your friends to let them know that three new bangers of the highlife duo are already released. Also, kindly share your opinion on Umu Obiligbo – Motivation in the comments section and do not hold back your emotions!
READ ALSO:
Prince Kaybee - Fetch Your Life ft. Msaki: video, lyrics, reactions
Omawumi - For My Baby: video, lyrics, reactions
Chidinma - Holy: video, lyrics, reactions
Source: Legit