Zinny X - Instruction ft. Gracious K: video, reactions
The official video to Zinny X – Instruction is out! Enjoy these three and a half minutes of bright colours, fiery dancing, and rhythms that make your feet tap.
Zinny X, a famous dancer and choreographer, has released a stunning music video to her musical debut titled 'Instruction (WOSA!)'. Now, we can enjoy not only her fantastic dances but also her voice.
Zinny X – Instruction song description
Released: 28 June 2019 (audio), 22 August 2019 (video)
Format: audio, video
Director: Alexx Adjei
Genre: Afropop
Length: 3:31
Label: Zinarts Agency Ltd
Producer: Victizzle
The East London native collaborates in this song with Gracious K (who was previously featured in her 'Migraine Sk*nk'). The addictive music and incredible dances make the song video a masterpiece.
Zinny X – Instruction reviews and comments
The audience was delighted to be able not only to hear their beloved artiste but also to see her vibrant moves. YouTube comments uncover fans' emotions:
vania reneau: This is Fire Ezinne. Keep Killin It!
ladysaskilla1: Well done sis! Love it!!!
Andrea S.: This is awesome!!! I love it!!!
Loraine S.: love you queen.
Tracy Landu: Love it!
PlayCookie Selectah: Yelzzzzzzz!! Give dem!
Bekki Oreilly: wowww
Sadoly Youmni: Love you black Queen
Adaugo Asinugo: I love you Ezinne, this is lit
Graciouskisay: Banger alert!
Astro Sanga: This needs to go farther
Bennie: This is fire
Zinny X – Instruction download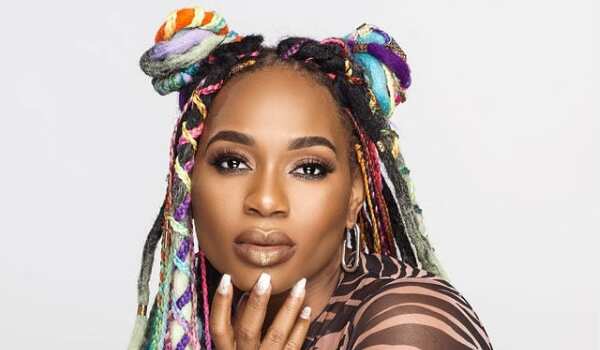 Watching videos is great, but having a track on your playlist is not bad, either. If you would like to have the banger in the best quality, refer to credible sources:
Kindly share your opinion on Zinny X – Instruction in the comments section below. Let your friends know about the release by sharing this article.
READ ALSO:
Sinzu - Grinding All My Life: video, reactions
Eddy Kenzo X Harmonize - Inabana: video, lyrics, reactions
Kwesi Slay – Frass ft. Medikal: video, reactions
Source: Legit.ng