Quentin Tarantino is one of the most famous American actors, filmmakers, cinema owners, and film programmers. Most of his works are easily identified by sarcastic subject issues, nonlinear storylines, a depiction of violence, prolonged scenes of dialogue, supporting casts, and many more exciting features.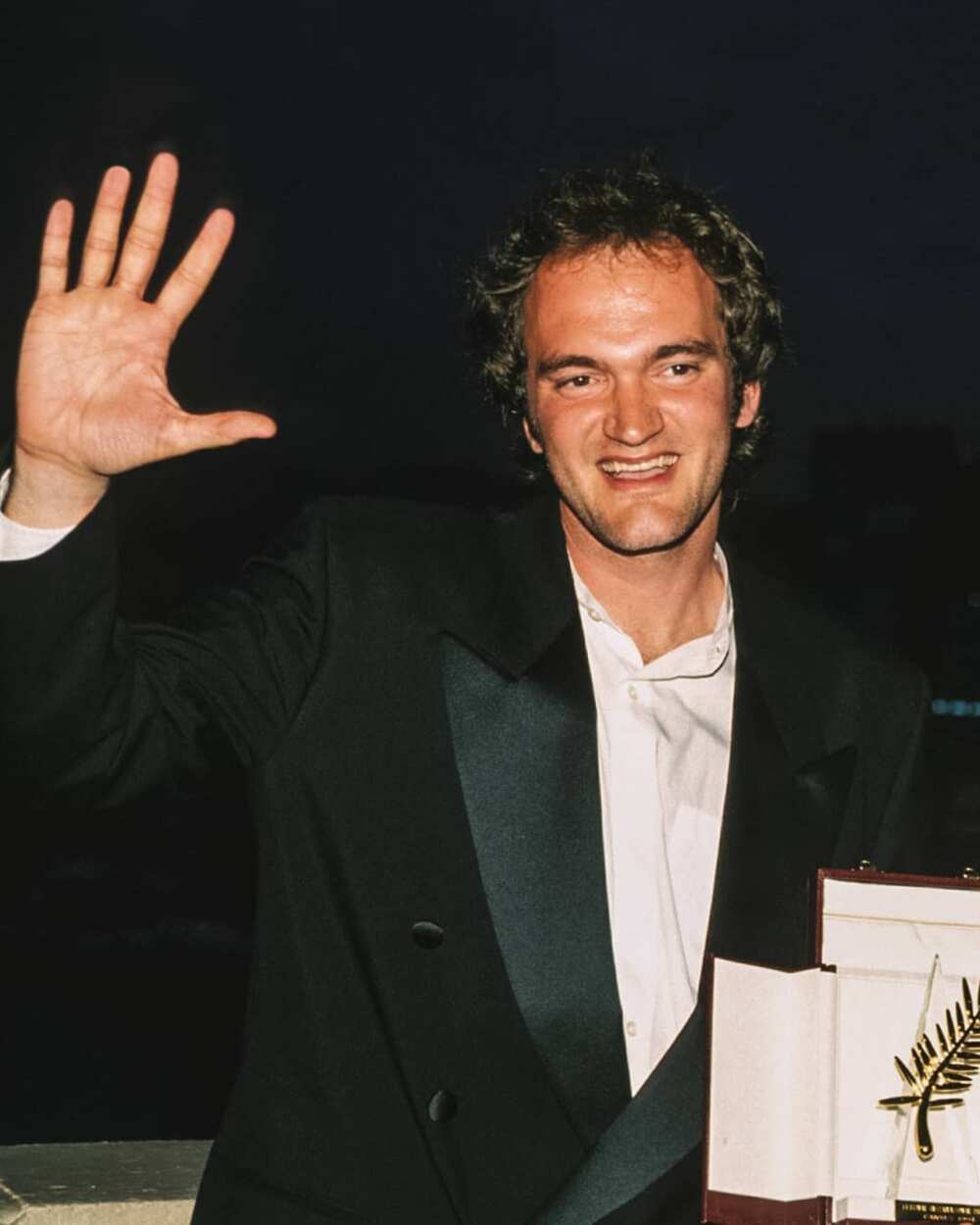 Quentin Jerome Tarantino is the man behind popular movies you have probably watched. His first involvement in the movie industry dates way back in the 1990s.
Quentin Tarantino profile summary
Actual Name: Quentin Jerome Tarantino
Place of birth: Knoxville, Tennessee in the United States
Date of birth: March 27th, 1963
Nationality: American
Zodiac sign: Aries
Marital status: Married
Eye color: Dark brown
Hair color: Dark brown
Weight: 90 kg or 198.4 Pounds
Height: 1.85 m or 6 feet 1 inch
Quentin Tarantino age: 56 years
Profession: Actor, film programmer, filmmaker, screenwriter, and director.
Quentin Tarantino early life
Quentin Tarantino birthday is on March 27th. He was born in 1963 in Knoxville, Tennessee in the United States. In Quentin biography, he is the only child of Connie McHugh, his mother, and Tony Tarantino, a well known actor and producer. His parents got divorced shortly after their marriage. Quentin Tarantino moved to L.A with his mom at the tender age of three years.
Quentin Tarantino wife
The film programmer is married to Danielle Pick, an Israeli singer. They met in 2009, later got engaged in 2017 and went ahead to wed on November 28th, 2018. The wedding was celebrated in Los Angeles in a reform Jewish private ceremony in their Beverly Hills Home.
Quentin Tarantino's career
Quentin Tarantino started his career in the 1990s, working independently as a filmmaker.
In 1992, he wrote, directed and acted in the movie 'Reservoir Dogs'. In 1994, he wrote, directed and acted in Pulp Fiction.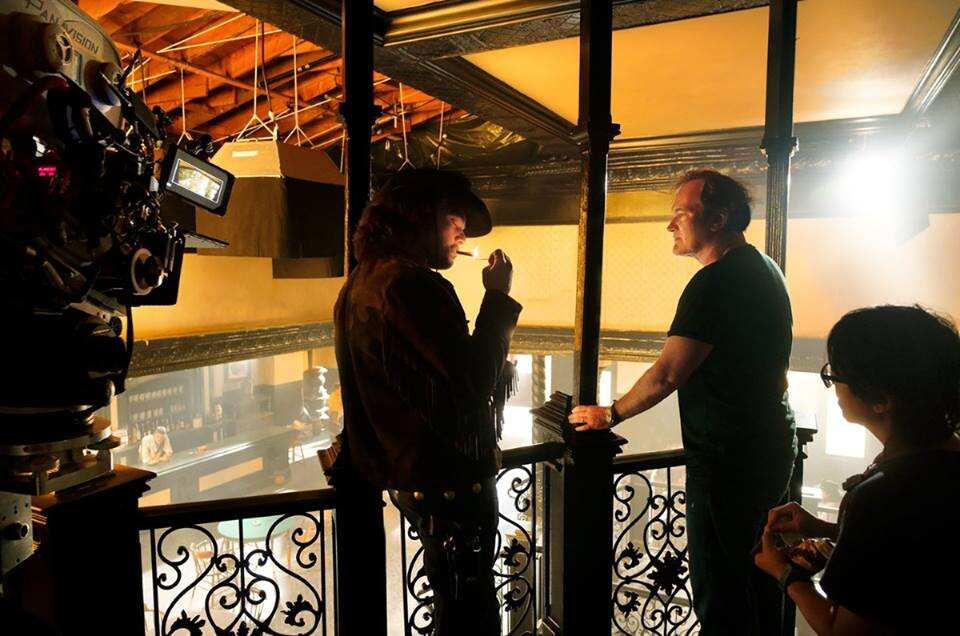 Tarantino also paid homage to the Blaxploitation films of the 1970s with Jackie Brown (1997). The film was an adoption of Elmore Leonard's novel Rum Punch. Next was Kill Bill, a highly stylized "revenge flick" in the cinematic tradition Kung Fu films, Japanese martial arts, spaghetti westerns and Italian horror which was released in two volumes. The first one came in 2003 and the second one in 2004.
In 2007, Tarantino was the director of Death Proof. In 2009, Inglorious Basterds was released.
In 2012, Quentin Tarantino released the Django Unchained western film which was set in Antebellum South.
He then released his eighth film The Hateful Eight in 2015. His most recent movie came in 2019, Once Upon a Time in Hollywood, it is the ninth one.
Quentin Tarantino awards and achievements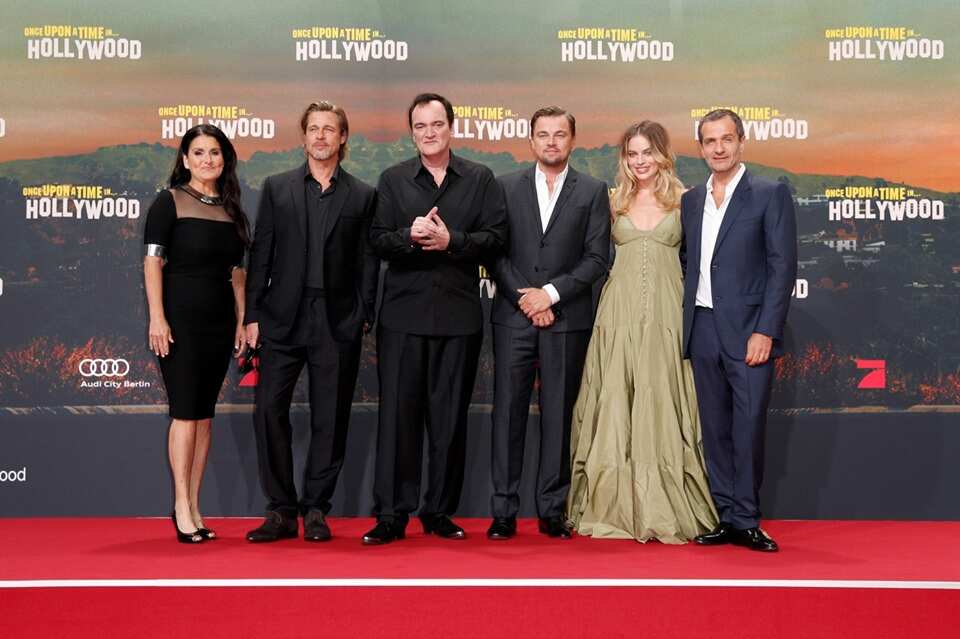 Quentin movies have attracted both critical and commercial success, not to forget a considerable following. Consequently, he has achieved numerous film industry awards, among them, two Academy Awards, two BAFTA Awards, and two Golden Globe Awards.
READ ALSO: Kevin Hogan: stats, highlights, salary, net worth, wife
In 2005, the filmmaker was in the annual Time 100 list of the Most Influential People in the World, and lastly, in 2015, he received a star on the Hollywood Walk of Fame thanks to his contribution in the industry.
Quentin Tarantino net worth
In addition to his well -known writing and directing successes, Tarantino has put together an impressive resume as well. His continued involvement in the film industry has earned him a considerable amount of wealth. Tarantino net worth is estimated to be $120 million.
Quentin Tarantino quotes
Here are the 10 quotes associated with the American actor.
When people ask me if I went to film school I tell them, ''no, I went to films.'
Violence is one of the most fun things to watch.
Movies are not about the weekend that they are released, and in the grand scheme of things, that's probably the most critical time of a films life.
A writer should have this little voice inside of you saying, tell the truth. Reveal a few secrets here.
I was kind of excited about going to jail the first time, and I learnt some great dialogue.
I loved history because to me; history was like watching a movie.
I have always thought my soundtracks do pretty good because they are basically professional equivalents of a mixtape I would make for you at home.
I look at 'Death Proof 'and realize I had too much time.
Novelists have always had complete freedom to pretty much tell their story any way they saw fit. And that's what I'm trying to do.
I like it when somebody tells me a story, and I actually really feel that that's becoming like a lost art in American cinema.
Quentin Tarantino has been exemplary in his career. His efforts and determination have been manifested in his achievements and awards.
READ ALSO: Miley Cyrus bio: age, family, net worth, dating history