BBNaija news today: Don Jazzy, Frodd, Mercy, Mike and more
As another week in the most famous house in Nigeria is over, it is time to compile the latest BBNaija news today. What is happening to the most loved participants of the show? How do their relationships develop? It is a great moment to put together all the gossip, assumptions and fiction and find out the truth.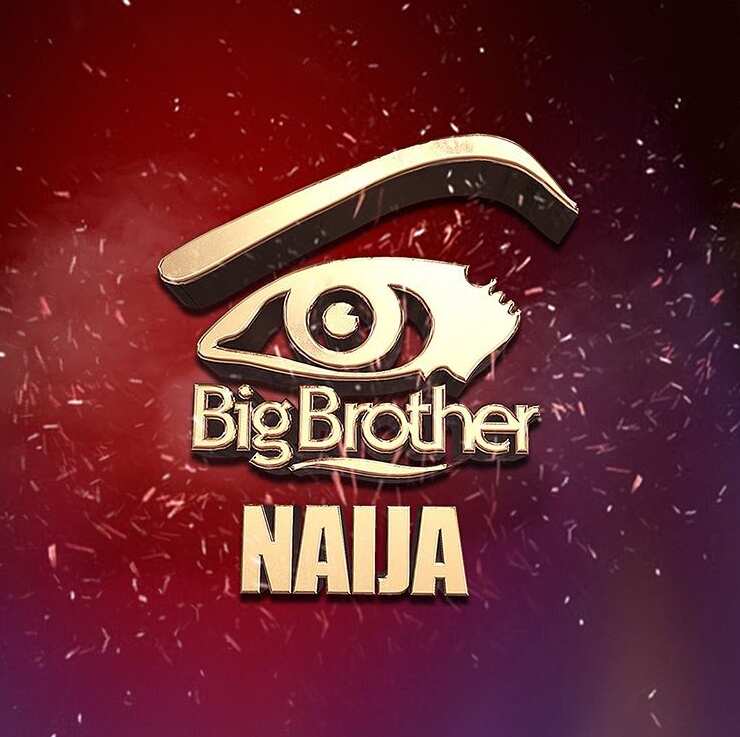 Those people who have watched the show at least once know well how quickly the situation changes within the house. Romance, rivalry, gossip, the threat of eviction – a little of each make the show such a great amusement.
Eviction BBNaija news today: who is going to leave the show?
Balancing on the verge of eviction is a normal thing for housemates. Rare participants of the show never faced it within their time in the house. Now, in the fourth season, the 'Cruisetopia' group and Frodd are said to have the most significant chances of leaving the project.
The situation had changed dramatically since last week when 'Icons' were really up to leaving. Instead, this week has put the threat over the heads of Frodd, Gedoni, Mike, Mercy, Diane, Jackye, and Seyi. It is a really unexpected turn because Frodd belongs to 'Icons', the winning team. Still, Elozonam put him on the eviction list due to his veto power.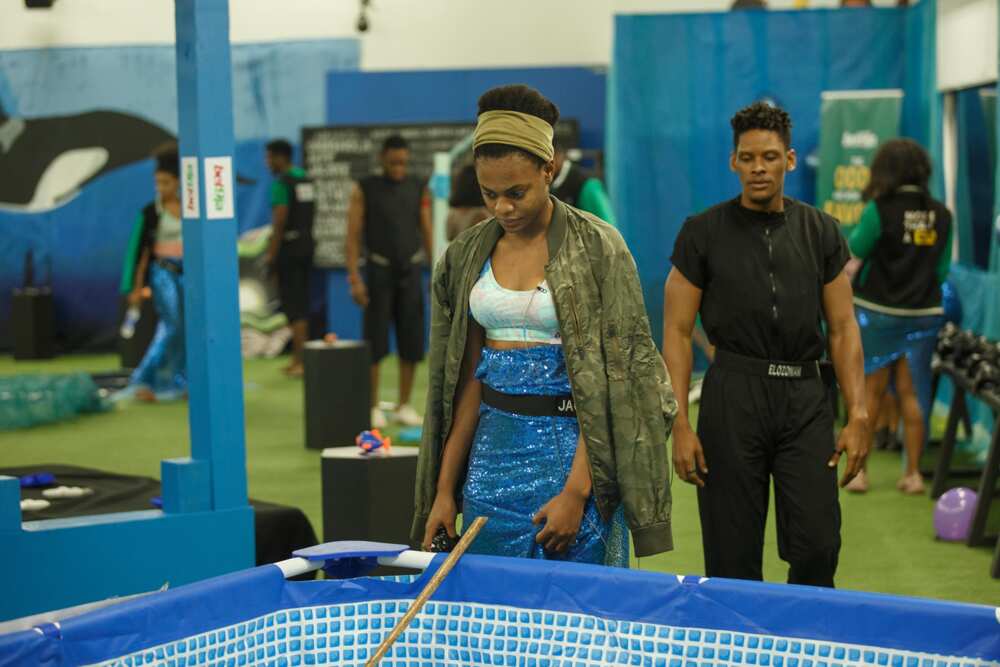 Leaving the game is always sad because everyone wants the Naira Grand Prize, N60 million. Each and every participant struggles hard and builds up strategies that can help them win the game in the long run. The idea of dividing the housemates into two teams has added a lot of team spirit to the game. Now, when all the members of each team are under the threat of eviction in case the team loses, everyone becomes much more motivated when it comes to teamwork.
The most recent challenge that put 'Cruisetopia' on the verge of leaving the house involved two sets of small cups and small spoons. Each team needed to fill as many cups as possible with coloured water within five minutes. Biggie tried hard to put as many obstacles on each team's way to success as possible. As a result, 'Icons' were the best.
'Cruisetopia' members have all chances of leaving now, except for Esther who is immune due to wearing the title of the Head of House this week. Elozonam used his veto power to save Venita and replace her with Frodd.
A big scandal on BBNaija news today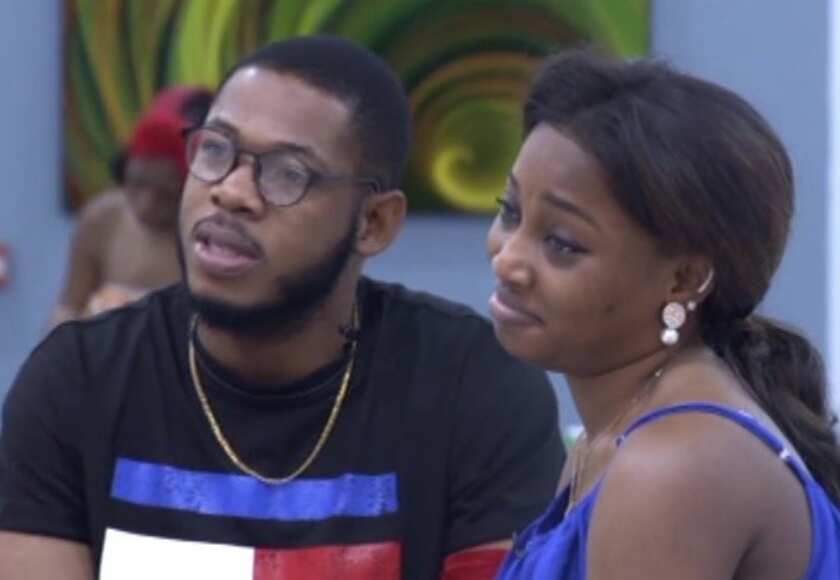 For Chemeka Okoye (known as Frodd), the chances of leaving the show are incredibly high right now. Last Saturday night, cameras caught him trying to involve Esther romantically while she was sleeping. The young woman woke up and pushed the misfortunate admirer off. His half-naked body was visible when Esther pulled the duvet and ordered him to get dressed.
Such a move is a serious offence: Kemen was disqualified for similar actions in 2017. Now, the failed suitor was called to an emergency diary session. Biggie did not show viewers what was going on there, but the man came out all silent and modest. It is slightly different from the situation with Kemen who was disqualified at once for his advances at TBoss (the young woman did not respond to them). At the moment, almost all the fans of the show are awaiting Biggie's verdict on this situation.
Is there any romance on BBNaija news today?
We can only make assumptions from what the housemates say themselves. For example, Tacha talked to Biggie in the diary room a couple of days ago and insisted that Seyi, her fellow housemate, should stay by her side. What is more, she openly turned to her fans with a request to vote for Seyi on Sunday. It is necessary to help him avoid eviction.
Having the highest vote collected last weekend, Tacha had the right to campaign in favour of one housemate during her diary session with Biggie. For some reasons that we can only suspect and guess, she turned to the audience with a request to 'vote for Seyi if you love Tacha'.
READ ALSO: BBNaija news today: Joe, Enkay, Esther and more
While balancing on the edge of being thrown away from the show, other housemates also campaigned for a fellow of their choice. In the case with Mike, who can be evicted this Sunday, the fellow of his choice was Mercy. The man explained that she was an excellent asset for the house, always determined and devoted to the goal.
These words sound even more heartbreaking as the man himself risks a lot. The show seems to mean quite a lot for him. Due to it, he has already missed an athletic competition in which he could have participated if he had not participated in the life of the house.
Another allegedly romantic episode happened to Esther and Frodd (before his outrageous behaviour at night). This episode even became a matter of jokes for Don Jazzy. After Frodd voiced out that he had washed some of Esther's things, Don Jazzy immediately reacted with a Twitter post.
Still, later it became clear that the man did the washing after borrowing some things of hers. So, all the mocking and labelling the man 'Esther's washerman' was groundless.
A situation with unwanted advances happened to Venita and Gedoni, too. Venita was not at all pleased that the man had been getting closer to her within recent days. This is why she asked another housemate, Sir Dee, to warn the man and ask him to stay away from her.
This desire is absolutely right: Gedoni and his sweetheart Khafi are openly together. Cameras caught them caressing and kissing each other more than once. So why should anybody want to break this couple? This is exactly what Venita said: she did not want any trouble with Khafi.
A piece of true friendship on BBNaija news today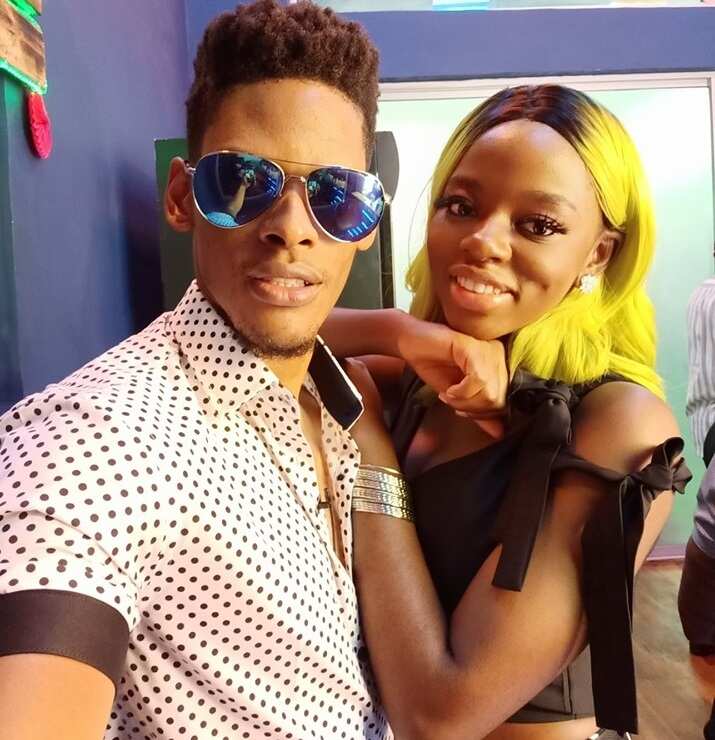 The fact that Elozonam saved Venita never passed unnoticed. Diane and Elozonam were supposed to have a kind of very close bond. She expected that the man would use his veto power on her. When he turned out to choose Venita, Diane had a talk to Esther. Filled with emotions, Diane confessed to her fellow that she was glad she had never shared anything intimate with Elozonam during their truth and dare sessions.
Later, she talked to her friend personally and said she suspected that he would not choose her. Then, the man asked her whether his actions were in any way different from her own behaviour a week before. He meant the situation when Diane used her own veto power to save another housemate, not Elozonam, even though his destiny in the house was hanging by a thread.
After this talk, making sure that Diane was not a bit negative regarding her friend's choice, the two made peace again and met the night on Elozonam's bed holding hands.
A bit of fun on BBNaija news today
On August 19, Esther had her 23rd birthday, and her fellow housemates prepared a prank for her. When she was in the same room with others, Frodd and Sir Dee pretended to have a quickly escalated argument that almost grew into a fight within several minutes.
Esther and other housemates (who knew everything) started to pull the men apart, and Esther was between Frodd and Sir Dee when they started chanting 'Happy Birthday to you'. The young woman was so overwhelmed that she tried to hide in a corner where others hugged her in turns and wished her a happy birthday.
Hopefully, you enjoyed this short digest of the most emotional moments on BBNaija news today. The upcoming weekend will bring other exciting and very tight moments. Such moments are among the reasons why we love the show so much.
READ ALSO: Big Brother Naija: why Khafi Kareem is in the news today
Source: Legit.ng