Susan Boyle bio: net worth, husband, where is she now?
The Scottish singer and reality TV star rose to fame after appearing on Britain's Got Talent in 2009 where she stunned the world with her exceptional singing talent. Since then, Susan Boyle has invested her vocal abilities on a course that has brought her success and changed her life for the better.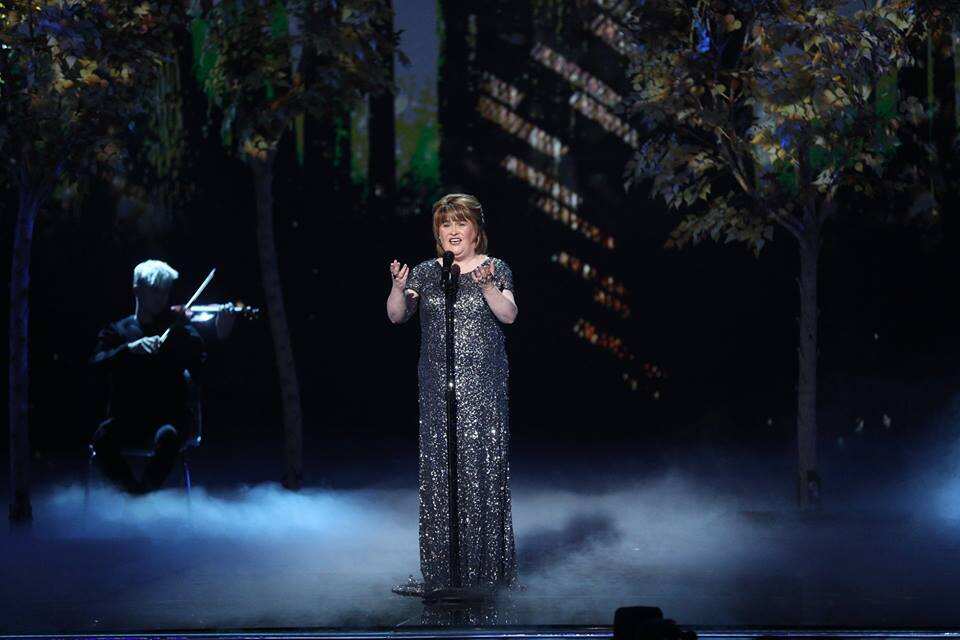 Some may be wondering what happened to Susan Boyle after wowing fans on the Britain's Got Talent show and whether she has changed over the past ten years. The talented singer has not slowed down and is now making a lot of money with her talent.
Susan Boyle profile summary
Full name: Susan Magdalane Boyle
Date of birth: April 1, 1961
Place of birth: Blackburn, West Lothian, Scotland
Birth sign: Aries
Age: 58
Profession: Singer, actress
Social media: Facebook, Instagram, Twitter
Susan Boyle
How old is Susan Boyle? The reality TV star was born on April 1, 1961, in Blackburn, Scotland. She is the youngest of nine siblings and is currently 58 years old. Her father, Patrick Boyle, was a miner and a World War II veteran who passed away in 1999. Her mother, Bridget, worked as a shorthand typist but died in 2007. The celebrity also lost her sister, Kathleen, who passed away in 2000. She struggled with the loss of her parents and sister that affected her life and career.
Another shocking revelation about the Britain's Got Talent star involves the complications she developed in her early life. She was deprived of oxygen at birth, resulting in a learning disability. As a child, kids in her class used to bully her for her condition and weight, but she did not pay attention.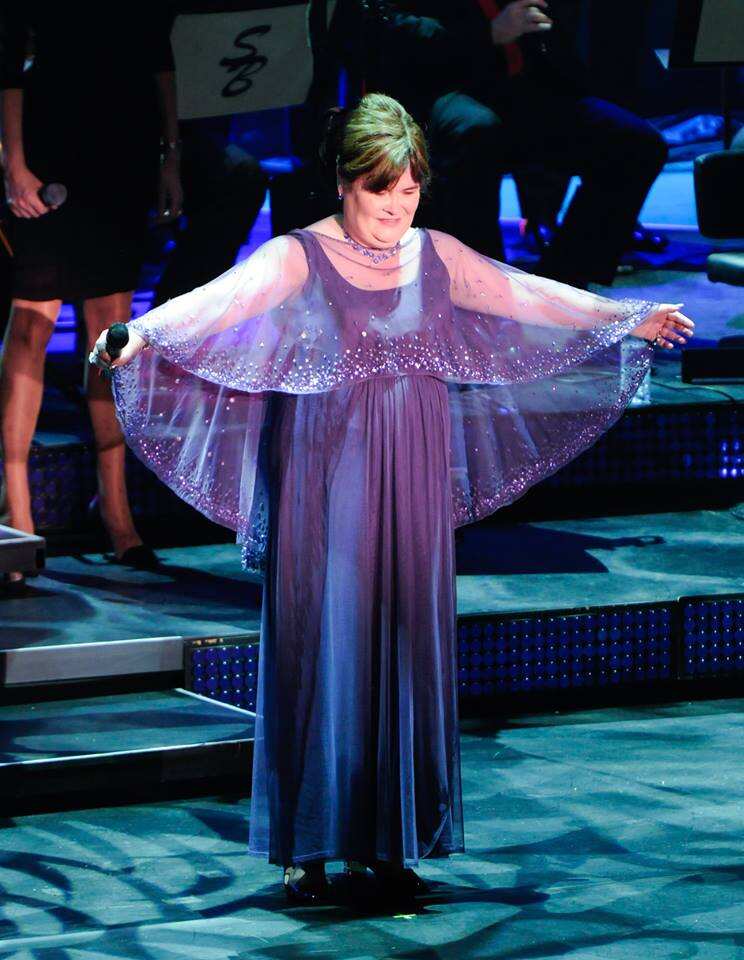 Susan continued working hard in her studies and nurtured her music skills in school productions. At 12, she sang her first song in school, and this opened more opportunities for her to grow and chase her music dreams.
Early career
The Scottish singer found solace in music thanks to the support of her parents and siblings. After graduating from high school, Susan Boyle enrolled in several government-training programs and frequently performed at local venues including in church, local clubs and pubs. She won several singing competitions during this time that encouraged her to go for higher opportunities.
In 1995, Susan tried her luck by auditioning for a TV show called, My Kind of People, by Michael Barrymore. She displayed a brilliant performance but got rejected at the end.
The loss of her parents and sister were big blows in her life. With the help of her singing coach Fred O'Neil, the talented singer auditioned for Britain's Got Talent in 2009. She sang 'I Dreamed a Dream' to pay tribute to her mother.
Susan Boyle shines on Britain's Got Talent - 2009
She was selected for the next round and went on to the final where she lost to dance troupe Diversity.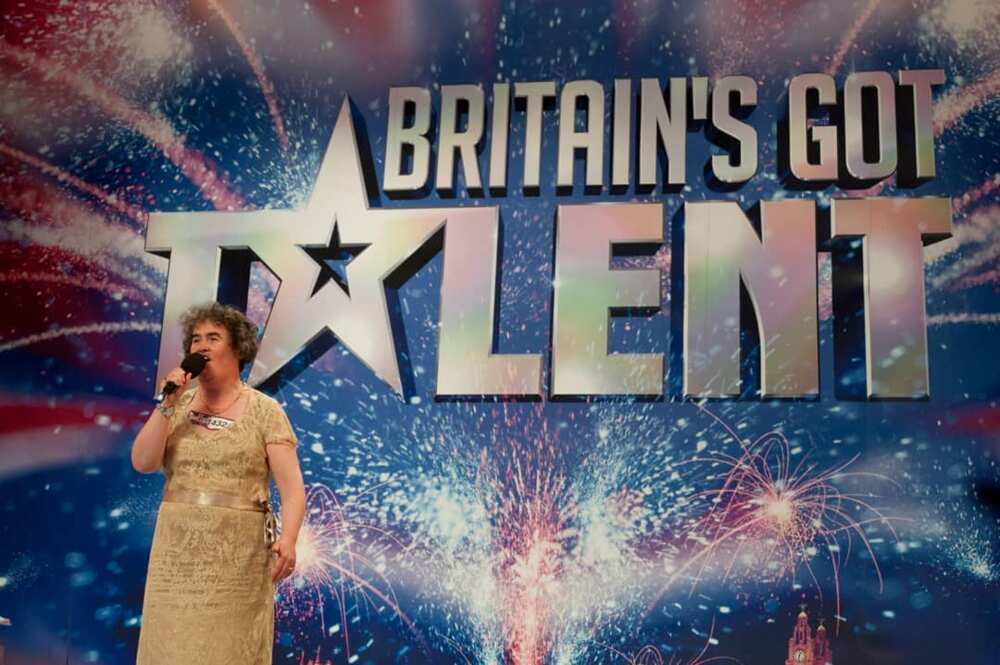 Singing career
In November 2009, she released her debut album I Dreamed a Dream which did well in the market. It became the highest-selling British debut album of all time. The album included top singles; 'I Dreamed a Dream' and 'Wild Horses.' She went on to release more albums including The Gift (2010) and Someone to Watch Over Me (2011). Susan took a break from music in 2014 and returned in 2016 with another album, 'A Wonderful World.' Overall, she has sold over 25 million records worldwide.
READ ALSO: Miley Cyrus bio: age, family, net worth, dating history Read more
In addition to singing, the reality TV star also starred in the film The Christmas Candle (2013). People will also remember her for performing before Queen Elizabeth II at the Diamond Jubilee Pageant in 2012. What is she up to now?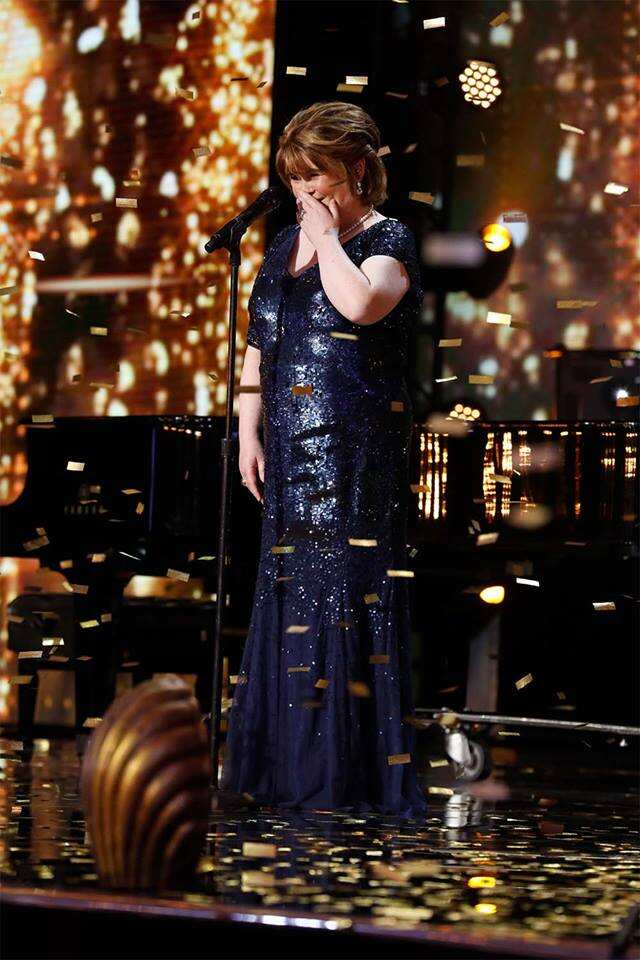 Susan Boyle today
Where is Susan Boyle now? What is she doing? You will be excited to learn that the talented singer is back on the big stage. This time she a contestant on America's Got Talent, singing the same song that made her shine ten years ago.
Susan Boyle on America's Got Talent
In January 2019, Susan competed on America's Got Talent: The Champions and did not disappoint. Her stunning performance in the competition was rewarded with a golden buzzer by judge Mel B that saw her go straight through to the finals. She, however, lost to magician Shin Lim in the final.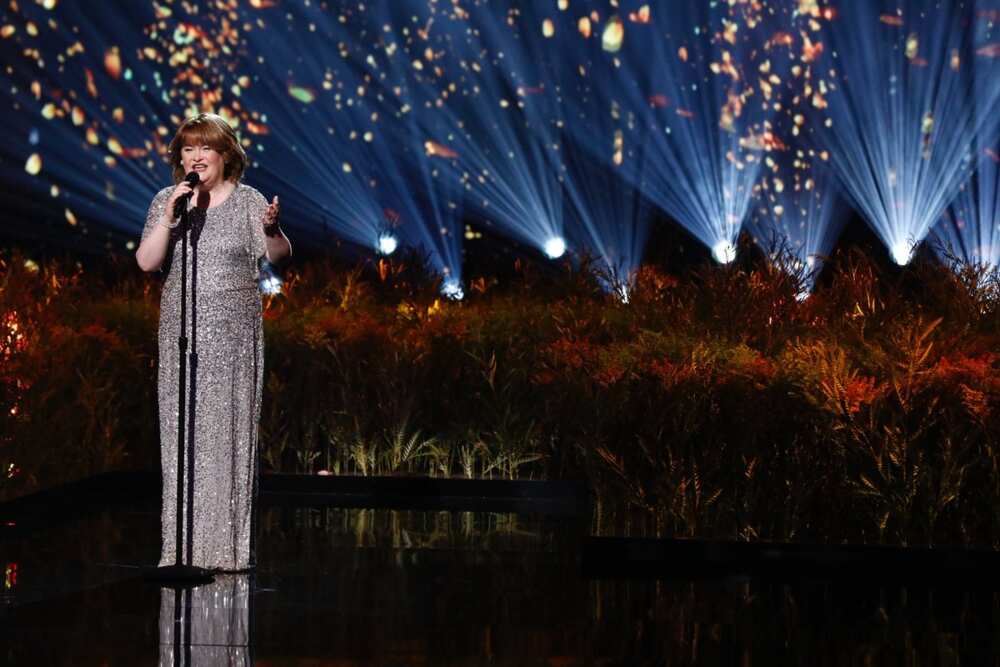 The Scottish singer's quest for glory is not over, and she is now performing on America's Got Talent. Her recent live performance in the quarter-finals of the competition came in August 2019 where she blew away the crowd and judges with her stunning voice. She sang her famous song, 'I Dreamed a Dream' from Les Miserables against a beautiful backdrop of flames and glittering stars. She received a big applause from the excited audience who enjoyed every bit of her performance.
Susan Boyle now has probably one main aim, to win America's Got Talent. She finished as runners-up in Britain's Got Talent, and America's Got Talent: The Champion and this could be her moment.
In March 2019, the talented singer released her most recent album Ten, to celebrate her ten years in the music industry.
Susan Boyle weight loss
There is no doubt that the celebrity singer has undergone some transformation in her life in a decade. Susan Boyle makeover and weight loss have made more headlines in the past few months, and most of her fans are more keen on her recent weight loss. So, how did the celebrity manage to transform her body?
In 2012, Susan was diagnosed with type 2 diabetes, and this meant that she needed to chang her diet and lifestyle. The Scottish singer had to adopt a healthy living plan and workout routine, which have generally contributed to her weight loss.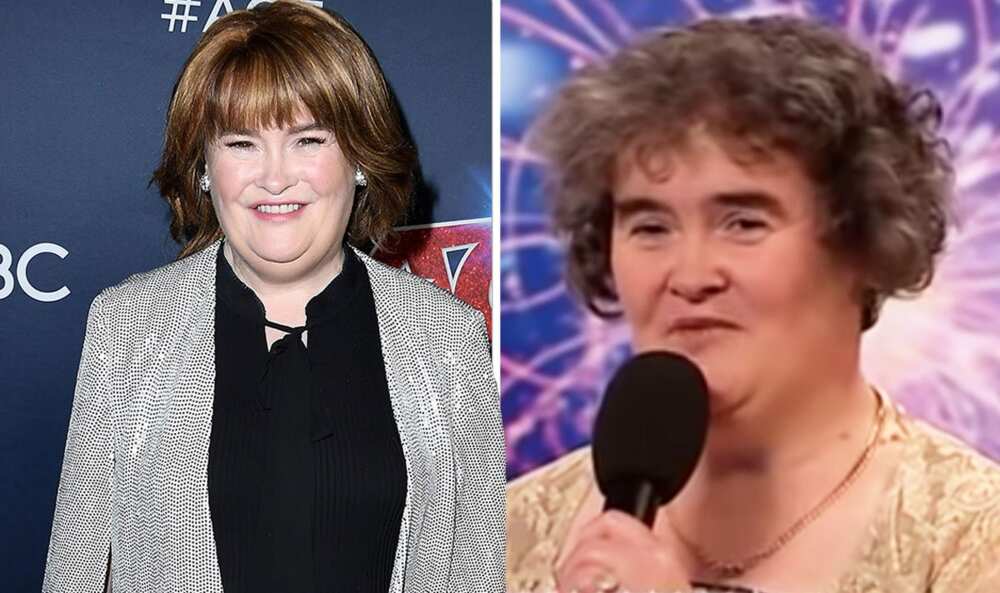 The singer unveiled her new look before her performance in the quarter-finals of America's Got Talent. She appeared with a sleek hairstyle with brunette locks cut into a bob with bangs as she walked on the red carpet with a jovial face.
READ ALSO: The life and death of Ben Unwin
Susan Boyle death hoax
Many celebrities have fallen victims of online death rumors circulated by people to confuse the public. Susan is not an exception. She has also been wrongly framed to be dead on several occasions. Back in 2016, a video of Susan Boyle death allegation was making rounds on YouTube, forcing the singer to report to the authorities for investigation.
The video had a body lying on the floor with a similar dress to what Susan wore during Britain's Got Talent. The online video also had a message confirming the singer's death and a farewell message. The traumatizing mock-up body caused discomfort to the singer, but she eventually stayed strong and moved on to focus on her career.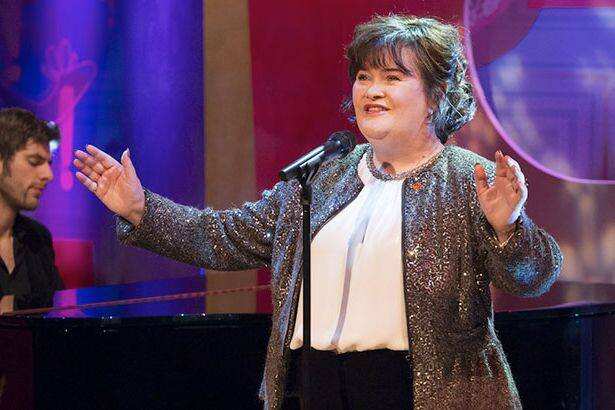 Another death allegation on the celebrity circulated on Facebook in August 2019. Hundreds of her fans rushed to send their condolences on the page that posted the status, only to later realize that it was fake.
Susan Boyle husband
Another lingering question among the public is the singer's love life and whether she is married or has a boyfriend. Susan is not married and has no children. In 2014, she confirmed to have found a boyfriend, an American doctor, but she did not reveal his identity. The reality TV star also said that she had received several proposals but chose to focus on her career. Will 2019 be the year her fans have waited to see the celebrity tying the knot?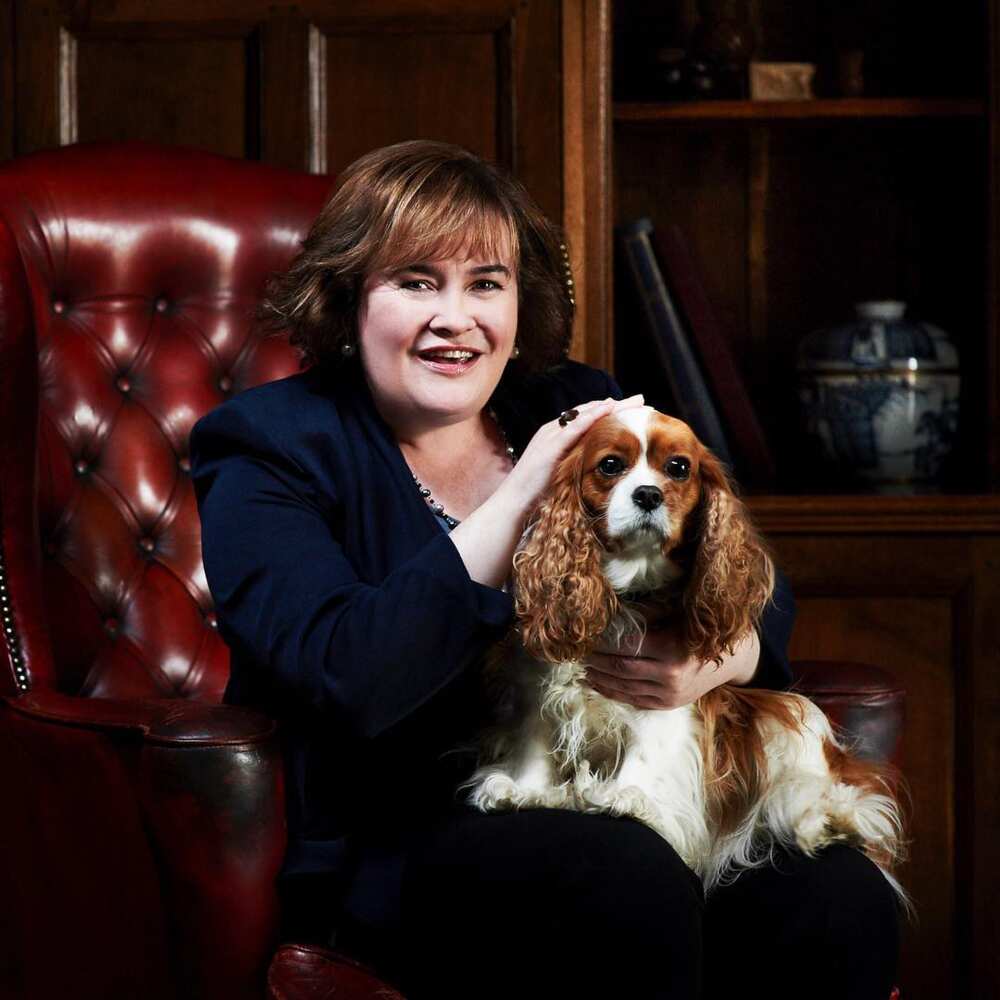 Susan Boyle net worth
When it comes to money, there is no doubt that the talented singer has earned a significant amount of cash from her successful career. In 2011, she got nominated for the Grammy alongside Lady Gaga and other top singers for the Best Pop Vocal Album category. Susan has a net worth of 40 million dollars. She is still living in her parents' old council house where she grew up. The home is in Blackburn, West Lothian.
Will Susan Boyle finally win her first talent show competition after finishing second on two occasions? The talented singer has proved that hard work and dedication are crucial elements to success. Her fans hope that she walks away with the America's Got Talent top prize in 2019.
READ ALSO: Tyra Banks net worth: modelling career, movies and TV shows
Source: Legit.ng