Swae Lee - Won't Be Late ft. Drake: audio, lyrics, reactions
When you see Swae Lee and Drake on the same track, you are sure the song has to be a hit. Well, the two did not disappoint in their new song. Swae Lee - Won't Be Late ft. Drake already has everyone talking about it. I guess that is what you get when two high profile musicians come together to showcase their musical prowess in such a beautiful song. 
Swae Lee is part of the well-known duo, Rae Sremmurd. Although Swae Lee and his partner Slim Jxmmi have been quiet for most of the year, this was an excellent way for Swae Lee to make his comeback. Drake has been having a good year, and hence no surprises seeing him featured in yet another banger. Apart from the lyrics, something else that is outstanding about this song has to be its beats. It has afrobeats, all thanks to Nigerian producer/musician, Tekno Miles who produced this beautiful song. 
Swae Lee - Won't Be Late ft. Drake description
Release date: 16th August 2019
Format: Audio
Genre: Hip hop/Afro
Length: 3 minutes 38 seconds
The beats do this song justice, as mentioned earlier. The blend of these two superstars is very interesting to listen to. The song is kinda slow yet makes you want to wake up and dance. I know we cannot all wait for the video for we are sure it is going to be an amazing video if their previous work is anything to go by.  
Swae Lee - Won't Be Late ft. Drake reviews and comments
Very many people have reacted to this song, as you would expect. Here are some of the comments made by fans about the song on YouTube: 
gbenga Odugbemi: If you feel the Afrobeats undertone, it's 'cause, definitely shout out to the Nigerian producer Tekno
LEO.: This Drake guy killed this verse I think he has a big future ahead of him if he keeps this up.
DonnyJ: Damn! This song is such a vibe. The production is so clean. It's my dream to collab with Swae and Drake one day!
Dan H: I love this, it's going to fit so well on an island type of playlist. Passionfruit, Signs, and there's a snippet of an upcoming Drake song that has an island sound too.
SINBAD: A Nigerian produced this
Ntsiki Diago: Oh my boy Tekno produced this
Harrison Huggins: Swae Lee and Drake are two of my absolute favorites!!! This is awesome. Although- I was hoping for more of a banger.
FaithTheFiercest: Tekno did a great job producing this beat. I wish he was on the song he would have killed it! Swae was alright but nothing special. Drake really delivered tho. He had me rolling when he said 'Ikebe' LMAO!
Ava Rose: Perfect song for ending the summer
Bill olu Compton: My naija people see how they are taking over our shit now that we popping!!! Haha !! Afro beats to the world
READ ALSO: Mahalia - Simmer ft. Burna Boy: video, lyrics, reactions
Swae Lee - Won't Be Late ft. Drake lyrics
Here are the lyrics to this hit: 
[Intro: Swae Lee]
EarDrummers
[Verse 1: Swae Lee]
Tell 'em again, tell 'em off (Tell 'em off)
It just dawned on me (On me), what's right, feels wrong
No, no wingman, that's only my A game
At this game, two can play
[Pre-Chorus: Swae Lee]
Kill your vibe, they don't have the right
Baby don't fight it, you're giving me life
Take your time, set the mood right
Settle down, skeptical at first but now I'm not
[Chorus: Swae Lee]
Won't be late, won't delay (Hey)
Won't be late, won't delay (Yeah)
[Verse 2: Drake]
Yeah, yeah, saving my time for you
Suddenly I freed up (Free)
Freezing my times with you
When I'm lonely, I can bring them up
Closed off my line for you (Closing down my line)
I'm better when I'm just on my own, girl
Standing in line for you (Standing in line for you)
Standing here for I don't know how long, girl
Things I wrote (Ayy), things I go
Let's you know that I want you
Words we spoke (Yeah), things you wrote
Let me know that you want me too (Yeah)
Ikebe, pressing on me heavy
Pressing up against me real close
Bakasi, moving on me wassy
Time is moving real slow
[Chorus: Swae Lee]
Won't be late, won't delay (Hey)
Won't be late, won't delay (Yeah)
Won't be late, won't delay (Hey)
Won't be late, won't delay (Yeah)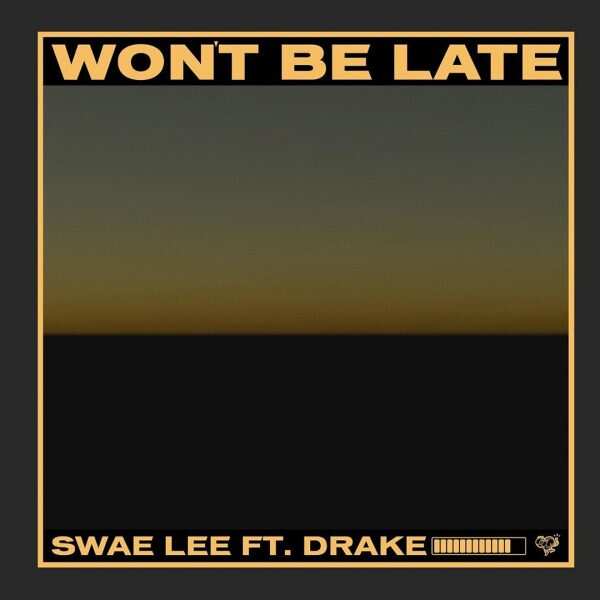 Swae Lee - Won't Be Late ft. Drake download
Would you like to have this song in your playlist? If the answer to that question is yes, here are a few places where you can download it: 
What you think about Swae Lee - Won't Be Late ft. Drake? According to you, is it a hit or a miss? Let us know in the comments section below. 
READ ALSO:
Naira Marley - Back 2 Work: video, reactions
Victor AD – Doh: audio, reactions
L.A.X – Body: audio, lyrics, reactions
Burna Boy – Pull Up: audio, lyrics, reactions
Source: Legit.ng