- It is no doubt that popular satellite channel, Zee World, is the favourite of many women
- The channel which shows several Indian series has gained the hearts of many viewers
- In a video making the rounds on social media, a lady's mother and aunt were seen shedding serious tears after their favourite Zee World character, Mehek, died
-It was later revealed that Mehek did not actually die as it was just a plot twist
Ladies in many parts of the world, particularly in Nigeria have built a reputation for being lovers of telenovelas and drama series. For this reason, channels that are dedicated to these sort of movies have become a favourite of many Nigerian women.
One of such channel is Zee World which airs primarily Indian movie series. One of such series is the one titled Mehek. Many ladies seem to be a fan of the movie to the extent that a loss of one of the characters touches them deeply.
In a video gradually going viral on social media, a lady captured her mother and aunty shedding serious tears after their favourite Zee World character, Mehek, died.
In the short clip, the aged women were seen lamenting as they cried uncontrollably at the loss of the female character. See photos below: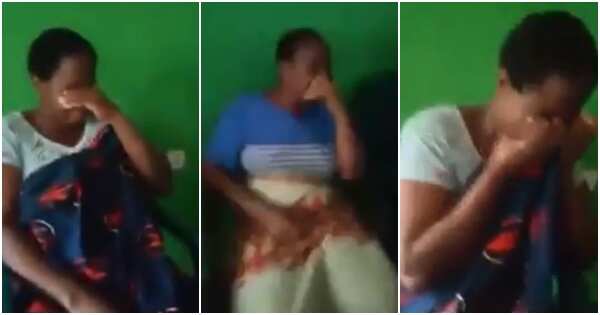 See the video below:
See some reactions to the video below:
Nawa o. This is serious. However it has been discovered that the Mehek character did not actually die and it was only part of the plot twist.
In other news, Legit.ng reported that a pretty graduate has resorted to selling food with the help of a wheelbarrow after she was unable to secure employment.
The unnamed lady is reportedly the wife of a lawyer as well as a mother.
Slum Chronicles: We encourage our husbands to marry more than one wife | Legit TV