Reggie' N' Bollie are back again with a new hot banger tune called Break It Down. Reggie 'N' Bollie – Break It Down is a high tempo track that has a natural dance vibe to it. Its video is explicitly interesting to watch, listen and dance to. So if you are looking for the latest songs 2019 that has shaku shaku dance and that which you can add to your playlist, then this fantastic tune will become your favourite.
The 2019 single from the Ghanaian duo, who reside in the UK, is one of their releases after parting ways with their former record label, Syco Records. The brand new single proves that they still have good music that their fans can listen to and appreciate. Now they are back better and more on fire than ever. Just like other latest songs in Ghana, Break It Down is an up-tempo catchy danceable tune. Thanks to its easy to sing along lyrics, the strong emphasis on Afro beats and prominent hook, this new release might soon become a viral national anthem in Africa.
Reggie 'N' Bollie - Break It Down description
Released: July 26, 2019
Date video was posted on Youtube: July 26, 2019 (ReggieNBollieVEVO)
Genre: Hip-hop/Rap
Length: 3:36 min
Format: Video and mp3
Label: Drraybeat
Producer: Dr Ray
Director: Chad
Reggie 'N' Bollie Break It Down reviews and comments
For all it takes, fans are the ones who decide whether or not a song from their favourite artists is a hit or not. The views and comments from the long-awaited release from this duo show just how much fans love Ghanaian music and were waiting for new songs from this group. Here are some of the thoughts about the track left behind by several viewers: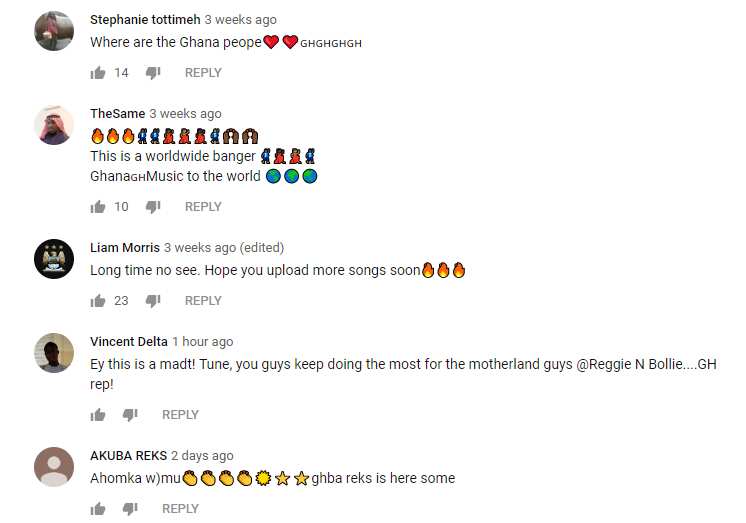 Stephanie Tottimeh: Where are the Ghana people????
Bright King: My boyz are back reset the game ♟
Isaac Amoasi Arkoh: Amazing. Proudly Ghanaian
Liam Morris: Long time no see. Hope you upload more songs soon
TheSame: This is a worldwide banger. Ghana Music to the world
FT Boi: Reggae.and.Bollie best in the world like this.if.u think this
Ambria Dawson: Yay! I love how your music involuntarily makes everybody move. Love from Texas ❤
ClashWithStan YT: The real og's of X factor. They had the place pumping like no other!
Karen Cornejo: How about a tour in the USA, California to be exact
Mercyless Medina: Hot Hot Hot - too much Fyah.
The Beauty Holder: Back like ya never left! Proud of my Brothers!!!! xoxo
READ ALSO: Kida Kudz - Bounce ft. Wiley: video, lyrics, reactions
Reggie 'N' Bollie – Break It Down download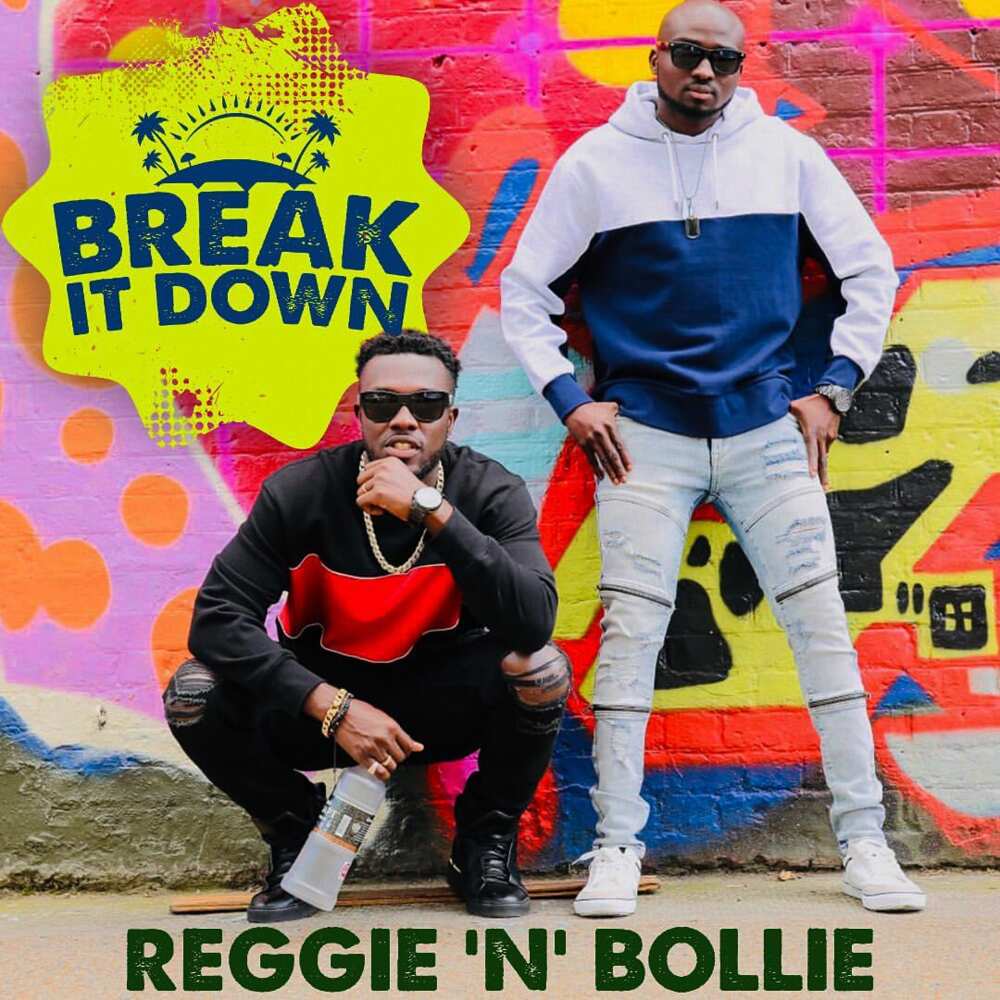 If Reggie 'N' Bollie latest song Break It Down interests you, you can easily download or listen to it from various platforms such as:
If you love Ghanaian music then you should listen to Reggie 'N' Bollie – Break It Down. Both the video and audio are amazing. Stream the tune, listen online or download the track from any online platform and enjoy it. Do not forget to share the song with your friends or followers and update them on the new African banger from Reggie 'N' Bollie. Feel free to share your views with us about this banger by leaving a comment below and let us no know what you think about the new release from the Ghanaian duo. Is it a hit or a miss?
READ ALSO: Big Zulu – Ama Million ft. Cassper Nyovest, Musiholiq: audio, reactions