Many Nigerians are about to witness a change in their lives and status as the Better Life Billionaire Promo (or BLB Promo), a novel initiative of NNB Capital and Investments Limited, a financial and investment advisory firm, has officially launched in Nigeria.
The promo is the first of its kind, not only because it is the maiden edition of the Better Life Billionaire Promo, but because it is also a unique promotional lottery campaign set up to change lives of Nigerians for the better. It's no gainsaying that it is, the ticket to a better life.
According to the director of the campaign, Mr Celestine Achi, the promo is not only to impact the lives of Nigerians but to also ensure that all Nigerians who are enriched during the promo are properly guided and advised so that their new fortune is maintained for the rest of their lives.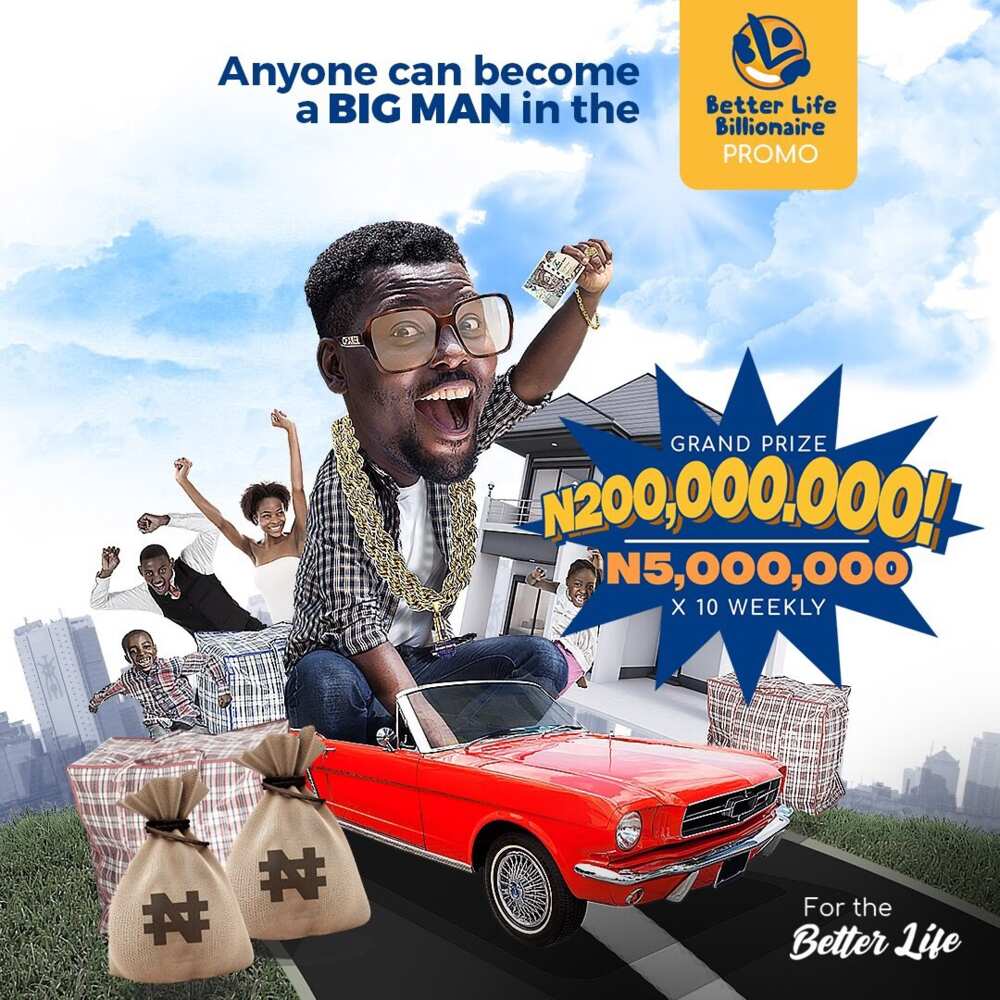 The Better Life Billionaire Promo stands out from other forms of promo because of the breakdown of the draws and wins. Every week, participants stand the chance of becoming one of 10 people to win N5 million each while playing with N200 while with N500, a lucky winner of N200 million grand prize will emerge after the 13-week campaign.
The Better Life Billionaire Promo or the BLB Promo is open to all adult Nigerians with smart and feature phone compatibility. The promo allows for plays via mobile-based USSD across three network providers: MTN, Airtel and 9mobile allowing participants to dial *5453# and following the prompt. It also has a text feature available to only MTN lines where the word PLAY can be sent as a text message to 5453.
The blbpromo.com is also available for website plays. The promo will run for 13 weeks with ten winners winning a weekly prize of N5 million each and a grand prize of N200 million from playing with #200 and N500 respectively.
The BLB Promo will also be spreading its tentacles by rendering infrastructural solutions to a needy community whose immediate needs would be provided at no cost at all. In order to further the cause of alienating poverty amongst Nigerians, our winners would be rewarded with cash prizes with including options of investments and assets that continue to generate income and wealth.
It is with no doubt that the BLB Promo would not only make positive socio-economic impacts on the lives of Nigeria, the promo would also empower youths by providing the better life that they all desire through the most credible and convenient processes.
[Sponsored]