NBA schedule released. Who will your favorite team start the season against?
The NBA finally released the official schedule for 2019/2020 basketball games! The upcoming season promises to be a wild ride for every fan of the national league, and even more so for the teams that are playing. Check out the official NBA schedule for the new season and see who your favourite team is playing against!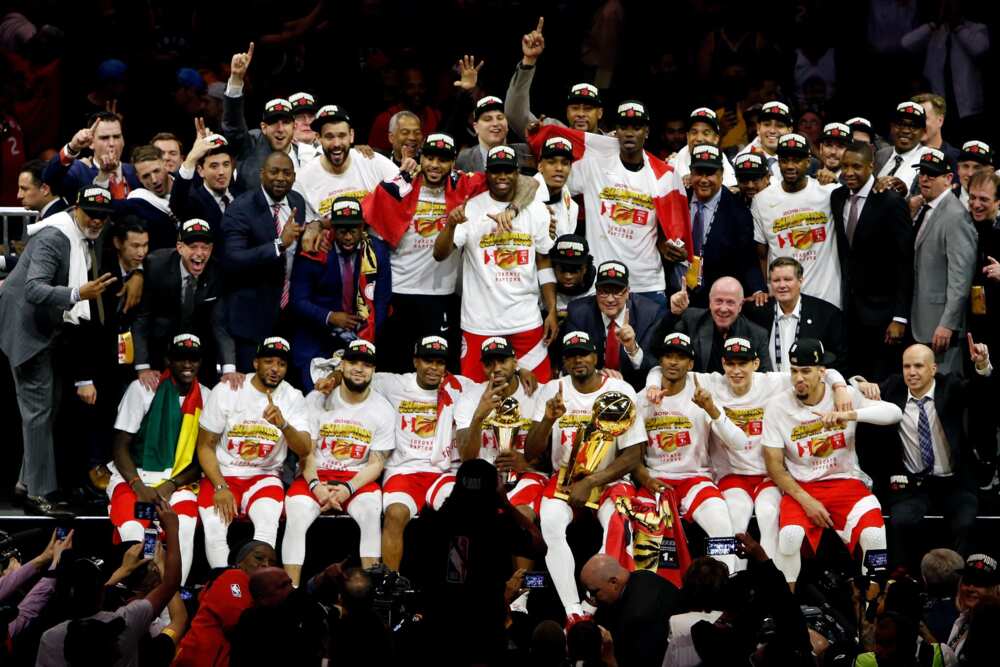 Good news for all the devoted basketball lovers: the 2019/2020 season officially starts on October 22, 2019! You will be able to watch the exciting games until April 15, 2020, when the season ends. However, the playoffs begin only three days later, on April 18, and the matches will be even more passionate, as every team wants to get to the NBA Finals in June 2020. Every fan will have a chance to watch the games on ABC, TNT, ESPN and NBA TV.
There has been plenty of suggestions to shorten the schedule of NBA, provided that last year there were a lot of injuries in light of the Finals. In the end, no shortening has occurred, but a few tweaks took place. The season will still consist of the regular 82 games, but it begins a week later than last year. Such change was implemented to give the participants enough time to recover. Some of the players take part in FIBA World Cup, which starts on August 31 and ends on September 15, so this is also a factor.
NBA schedule: all the latest news
This year, the NBA implemented lots of changes in comparison to the previous years.
Opening night overlap
Usually, the opening night includes some of the best matches of the season, though it avoids serious overlapping. Last year's champions normally play against their conference rival. However, this year the Raptors, who are a defending champion, will play against New Orleans Pelicans on the opening night. They will also raise their banner and receive rings per tradition.
Another interesting thing is the Los Angeles Lakers competing against the Clippers on an opening day. Most of the time, such high-profile games take place around Christmas time, but this year the teams are scheduled to meet four times. So they will play both on the first night and Christmas.
Star-studded Christmas Day
Speaking of the beloved December holiday, it is always the spiciest time for NBA league. The games that are scheduled for Christmas will include superstars like LeBron James, Stephen Curry, Kawhi Leonard, James Harden, Anthony Davis, Paul George and multiple others. See which games will be played on this event-packed day:
Boston Celtics at Toronto Raptors
Milwaukee Bucks at Philadelphia 76ers
Houston Rockets at Golden State Warriors
L.A. Clippers at L.A. Lakers
New Orleans Pelicans at Denver Nuggets
"Revenge" games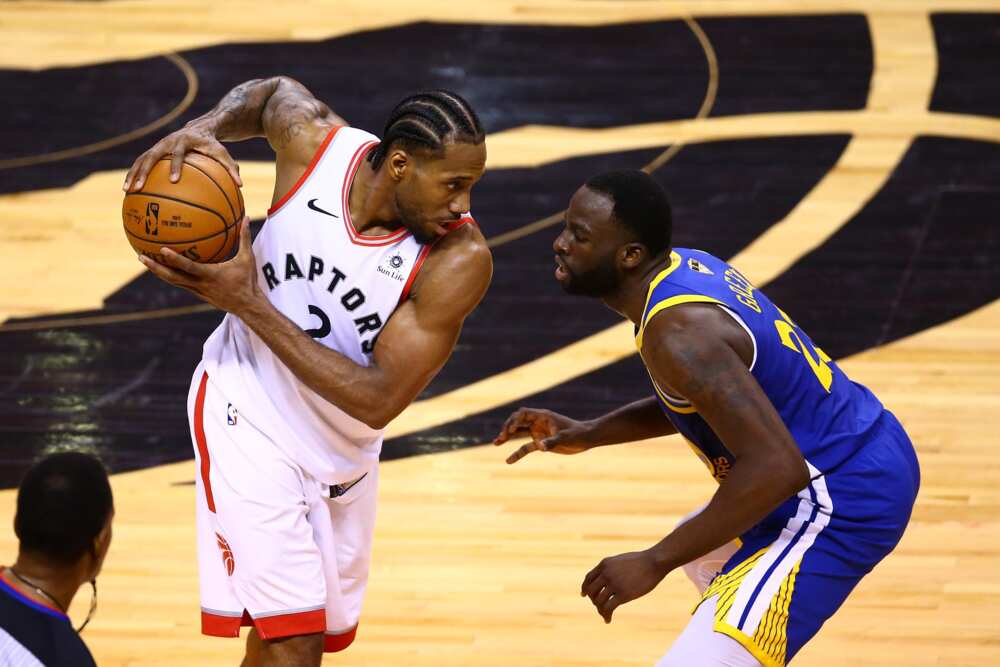 Some of the most fun and exciting games are when the player who recently left the squad returns to his former city to play against his old team for the first time. The drama in such matches is usually huge, as all the eyes are on this player. This year, Kawhi Leonard will be coming back to Toronto, while Paul George will play in Oklahoma City. Here is the full list of "revenge" games:
November 14: Dallas Mavericks at New York Knicks (Kristaps Porzingis)
November 27: Los Angeles Lakers at New Orleans Pelicans (Anthony Davis)
November 27: Brooklyn Nets at Boston Celtics (Kyrie Irving)
December 11: Los Angeles Clippers at Toronto Raptors (Kawhi Leonard)
January 9: Houston Rockets at Oklahoma City Thunder (Russell Westbrook)
March 3: Los Angeles Clippers at Oklahoma City Thunder (Paul George)
Do not miss these games if you want to see some passionate basketball!
READ ALSO: NBA finals 2019: Toronto Raptors dethrone two times NBA champions Golden State Warriors
NBA schedule for the first two weeks: who does your team start against?
Next up is the schedule for the nearest NBA games, which every fan has been waiting for.
Tuesday, October 22
New Orleans - Toronto
Los Angeles - L.A.
Wednesday, October 23
Chicago - Charlotte
Detroit - Indiana
Cleveland - Orlando
Boston - Philadelphia
Memphis - Miami
Minnesota - Brooklyn
Washington - Dallas
New York - San Antonio
Oklahoma City - Utah
Denver - Portland
Sacramento - Phoenix
Thursday, October 24
Atlanta - Detroit
Milwaukee - Houston
L.A. - Golden State
Friday, October 25
Toronto - Boston
Minnesota - Charlotte
New York - Brooklyn
Washington - Oklahoma City
Chicago - Memphis
Dallas - New Orleans
Phoenix - Denver
Portland - Sacramento
Utah - Los Angeles
Saturday, October 26
Miami - Milwaukee
Philadelphia - Detroit
Orlando - Atlanta
Boston - New York
New Orleans - Houston
Toronto - Chicago
Indiana - Cleveland
Washington - San Antonio
Sacramento - Utah
L.A. - Phoenix
Sunday, October 27
Golden State - Oklahoma City
Brooklyn - Memphis
Miami - Minnesota
Portland - Dallas
Charlotte - Los Angeles
Monday, October 28
Indiana - Detroit
Chicago - New York
Orlando - Toronto
Philadelphia - Atlanta
Cleveland - Milwaukee
Golden State - New Orleans
Oklahoma City - Houston
Portland - San Antonio
Denver - Sacramento
Utah - Phoenix
Charlotte - L.A.
Tuesday, October 29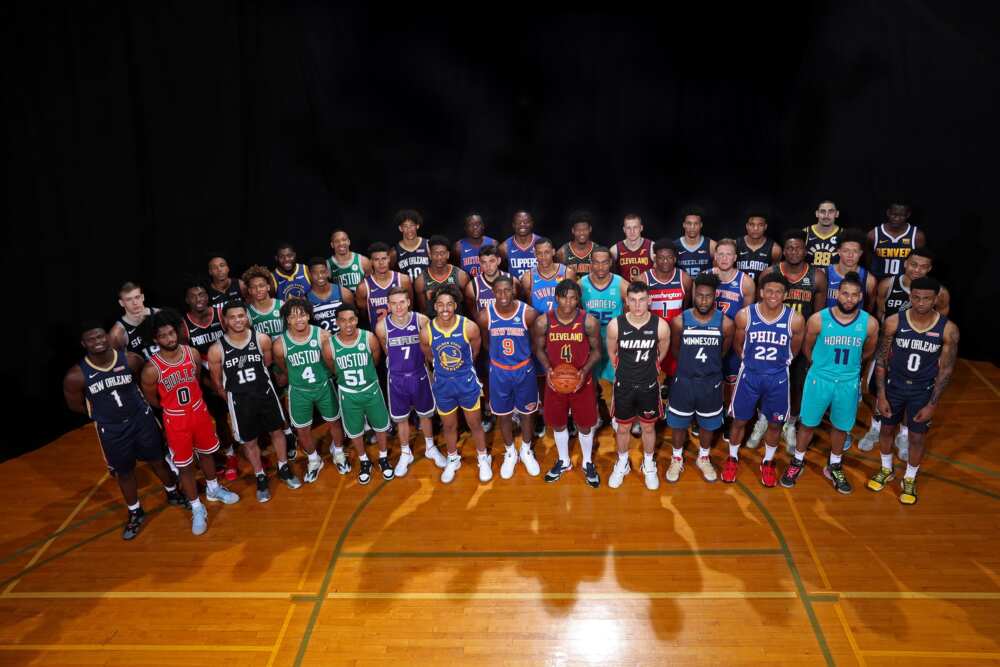 Atlanta - Miami
Dallas - Denver
Memphis - Los Angeles
Wednesday, October 30
Minnesota - Philadelphia
Chicago - Cleveland
New York - Orlando
Detroit - Toronto
Milwaukee - Boston
Indiana - Brooklyn
Portland - Oklahoma City
Houston - Washington
L.A. - Utah
Charlotte - Sacramento
Phoenix - Golden State
Thursday, October 31
Miami - Atlanta
Denver - New Orleans
San Antonio - L.A.
Friday, November 1
Houston - Brooklyn
Cleveland - Indiana
Milwaukee - Orlando
New York - Boston
Detroit - Chicago
Los Angeles - Dallas
Utah - Sacramento
San Antonio - Golden State
Saturday, November 2
New Orleans - Oklahoma City
Brooklyn - Detroit
Denver - Orlando
Toronto - Milwaukee
Phoenix - Memphis
Minnesota - Washington
Charlotte - Golden State
Philadelphia - Portland
Sunday, November 3
Chicago - Indiana
Houston - Miami
Sacramento - New York
Los Angeles - San Antonio
Dallas - Cleveland
Utah - L.A.
Monday, November 4
Detroit - Washington
New Orleans - Brooklyn
Houston - Memphis
Milwaukee - Minnesota
Philadelphia - Phoenix
Portland - Golden State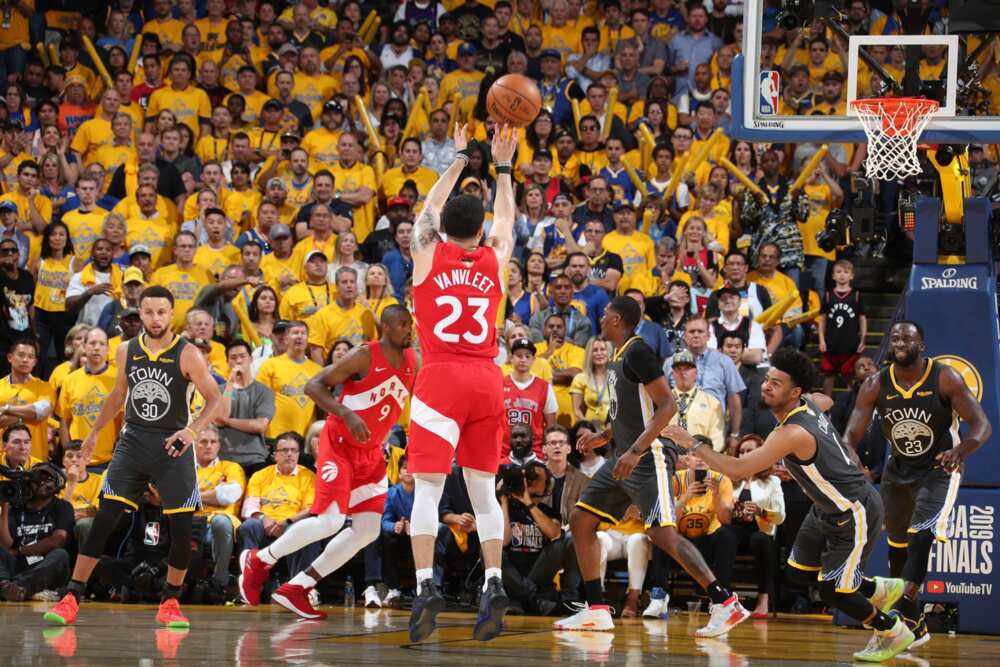 This is the official NBA schedule for the first two weeks, so you can see who are the first rivals of your favourite team. There will be even more fun and competition in the future, so tune in and watch the league!
READ ALSO: Steph Curry bio: age, height, wife, children, siblings, NBA stats
Source: Legit.ng