Victor Osimhen shines at his Lille debut. All the details
Victor Osimhen started right in his Lille colour debut as he scored 2 impressive goals for the Great Danes. His impact on the French League proved that he was the perfect replacement for Nicolas Pepe. The 20-year-old player from RSC Charleroi replaced Pepe who moved to Arsenal.
The promising Nigerian star was thrilled at making such an impact on his first game. He could not hide his feelings as he took to social media to share his elation as he credited the success to God. He was able to put his team in front with his first goal in the first half and went on to complete the success with a classy finish just ten minutes to full time after the opponents had equalized his first goal. This gave his team a 2-1 win against Nantes at Stade Pierre Mauroy.
Victor Osimhen's perfect start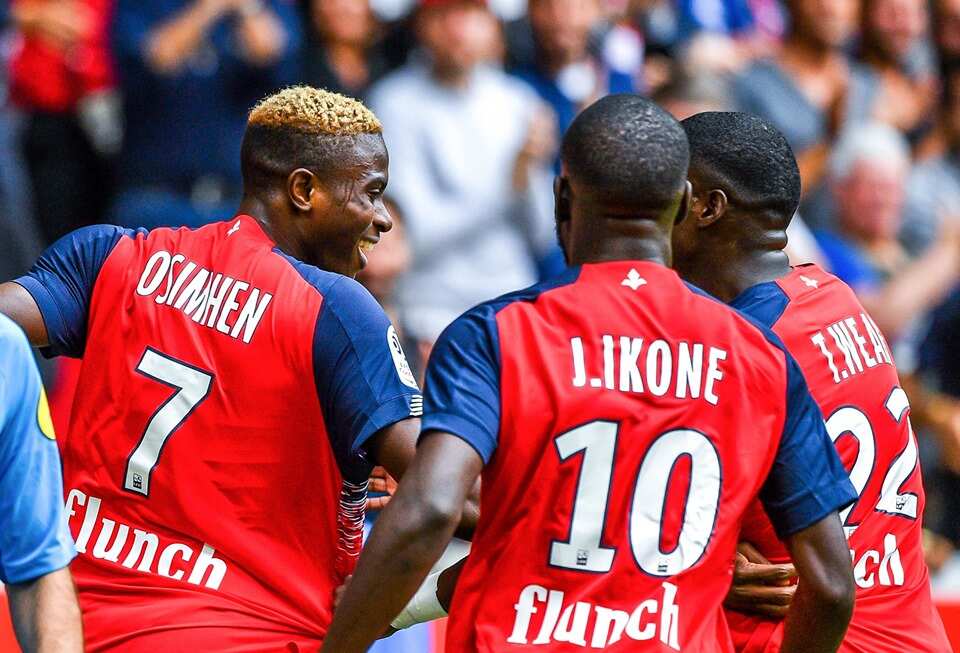 With such a sterling performance for the first time, Victor would be expected to continue with his winning streak as Lille faces Amiens at Stade de la Licorne on 17th August 2019. While on loan in Belgium in the past season, the Zebras benefited from Osimhen's 20 goals from the 36 matches that he played.
Void filled
If this first performance is anything to go by, then Victor perfectly fills the void left behind by Pepe. Pepe may have moved to Arsenal after the £72 million deal was completed, but there will be no void felt. It appears that he will not be missed because the Nigerian youngster seems to fill the gap he left rather well.
Joining the Great Dunes on a long term basis, Victor quickly joined the starting XI for Sunday's clash at Stade Pierre Mauroy. He was quick to prove himself by quickly scoring for his team in the 19th minute. To crown what he started, he converted a through-ball close to the game's end.
Forming part of the front four together with Tim Weah, Jonathan Bamba and Jonathan Ikone, fans can expect lots of goals as the Ligue 1 season kicks off. The formidable combo is sure going to bring results.
READ ALSO: Who is the most popular footballer in Nigeria?
What makes Victor stand out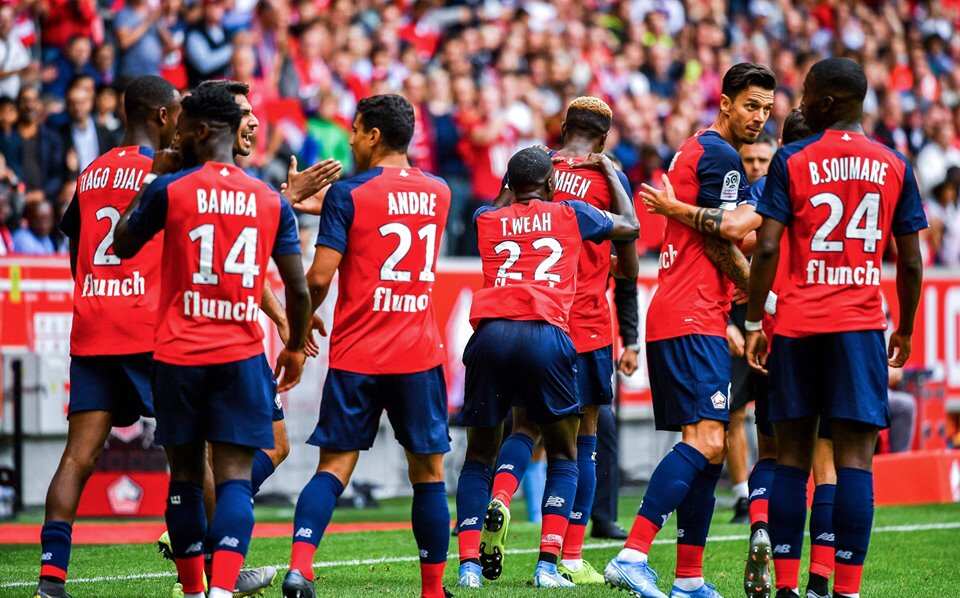 What makes Osimhen pop is probably his ability to shoot whenever a chance presents itself. He is not known to waste any opportunity. A lot of scouting was done to identify what kind of person he was, his character and other important qualities were thoroughly scrutinized after his discovery back in December last year. While his abilities were clear enough, it was important to know more. With a happy report, manager Christophe Galtier described Osimhen as a teammate, which is great for any player hoping to make it big.
The club demonstrated a lot of confidence by fronting Osimhen as their first replacement choice for Pepe. Lille may have aimed higher, but Campos chose to stay true to the club's routine. Settling for young, trainable talent seems to be paying off as the team trusts its coaching staff to polish the skills of these young stars.
Back to Osimhen skills, it should be noted that he may not be good at anything else but shooting. A good example would be during the game against Nantes where he was the only Lille player with the fewest touches not to mention that he had the second-fewest of any starter on either side. He was also beaten 5 out of 6 times in the air. Even with these shortcomings, he had his strengths that overshadow everything else. No one had the guts to attempt more shots than the 4 that he did, not to mention getting more on target than the 2 that he did.
He is not what you would call a target man, and neither is he an attacking all-rounder that brings others into play as the evolving modern football demands. Outside the box, he appears awkward and can even be described as uncoordinated. Even so, what counts for him is his directness and willingness to go.
We cannot forget to mention his unending desire to seize the moment and shoot on sight, making it count when it matters most. It is this aspect that makes him stand out. His second goal proves this best.
Victor Osimhen will be the man to watch as Lille keeps playing. He is not a player to be underestimated. The fact that you do not see him coming does not mean that he is non-existent. His debut performance is nothing but a teaser of what fans should expect in the future.
READ ALSO:
Premier League results: everything you need to know about week one results
Manchester United vs Chelsea: match details and results
Week two Premier League fixtures: Matches to look forward to
Source: Legit.ng